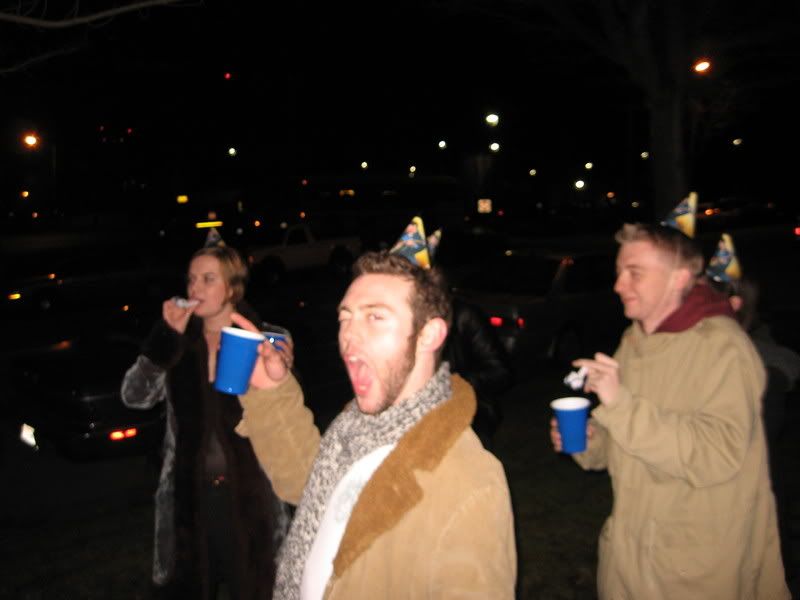 After much struggle and intense frustration here it is the New Years photos
Oni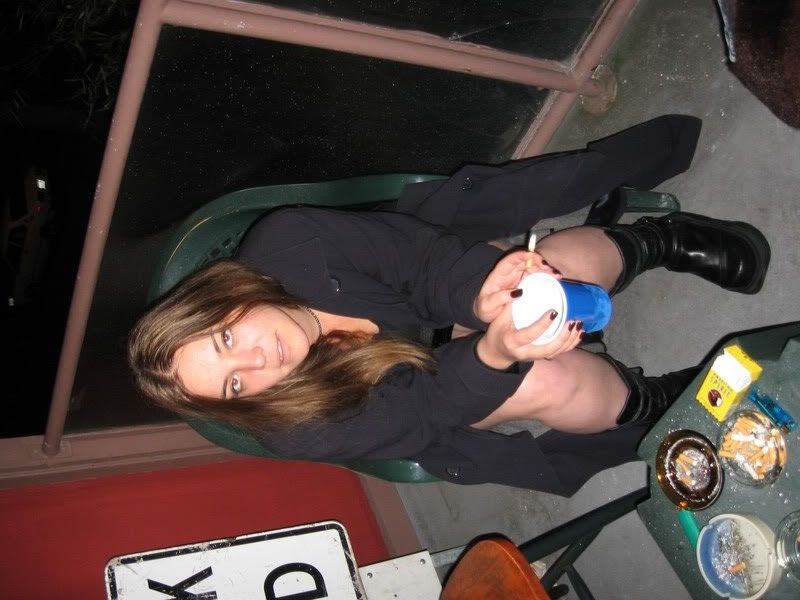 Cathy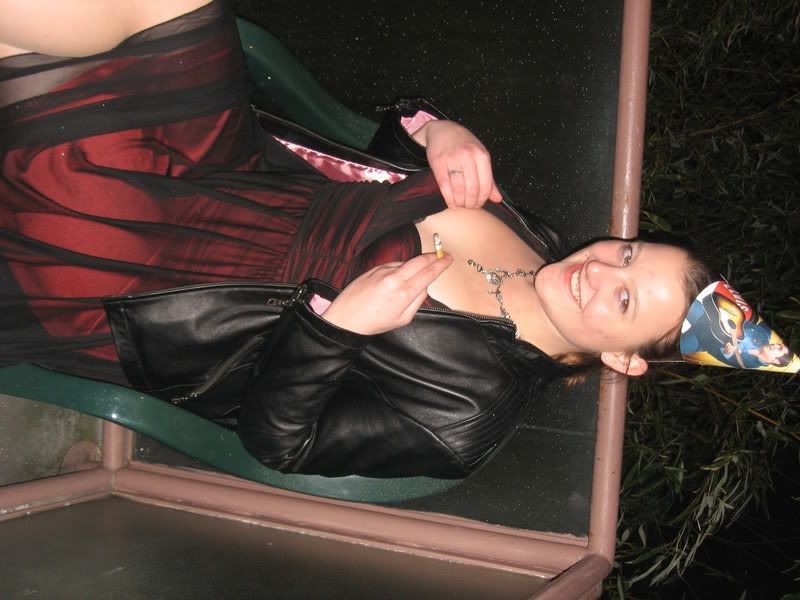 Samuel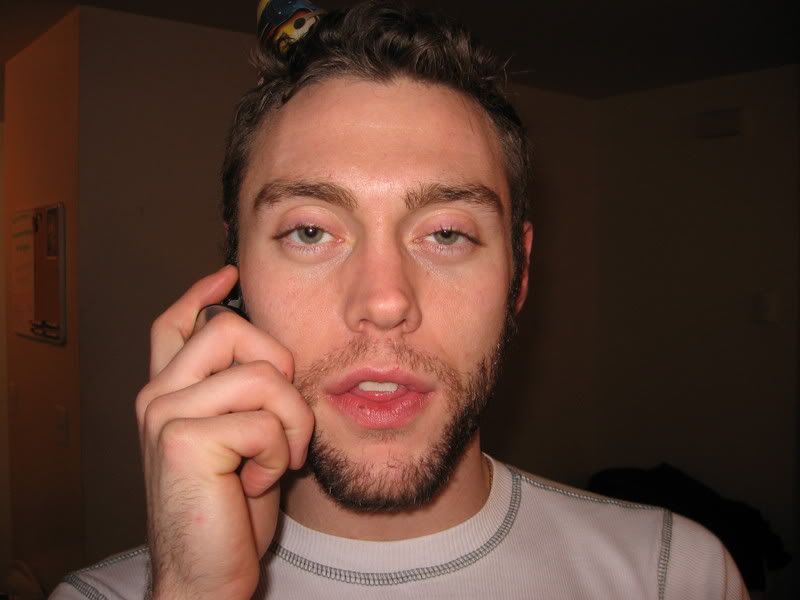 Christine (that's right I got a pic of you, HA!)
Jordan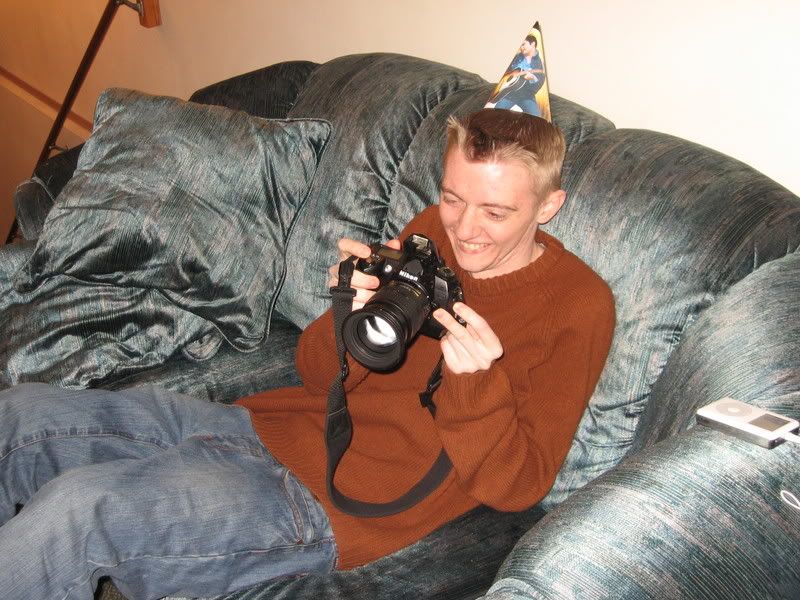 Raye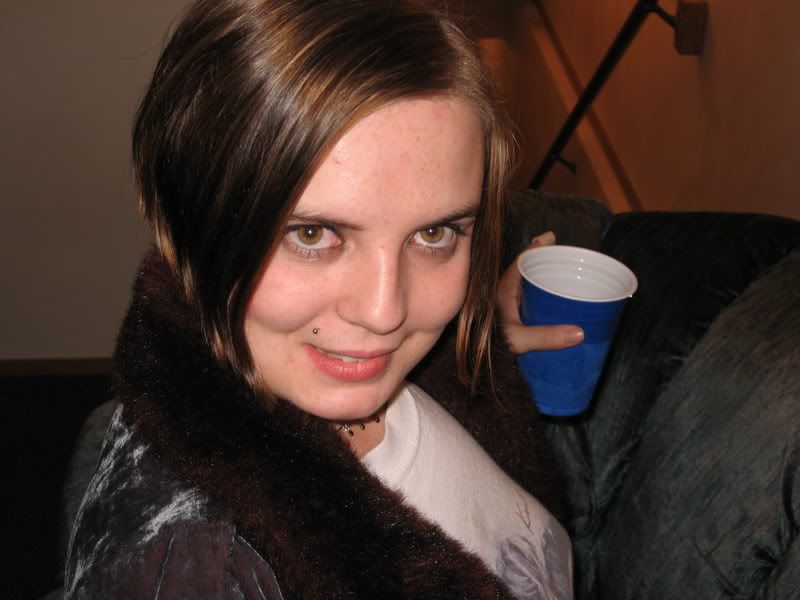 and mir (david was the only one I didn't get a picture of)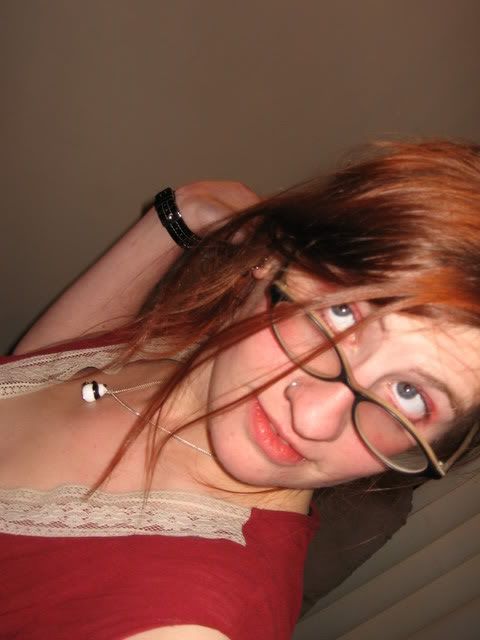 We walked a block south on 16th to see the fireworks at the space needle. Naturally our champagne and partyhats came with us, Along with those annoying party whistle things. J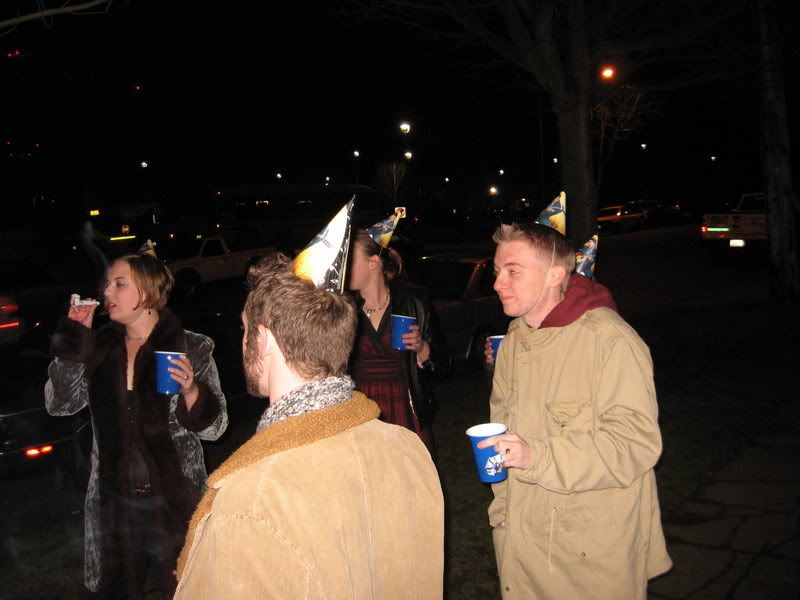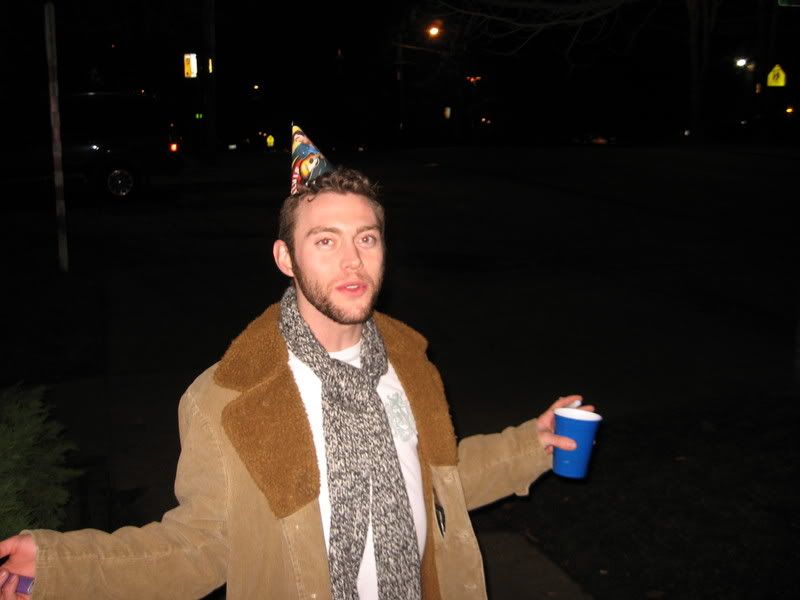 Then we went back to the house to continue getting our drink on.
OH NO! How could someone in such a lovly dress and party hat look so sad?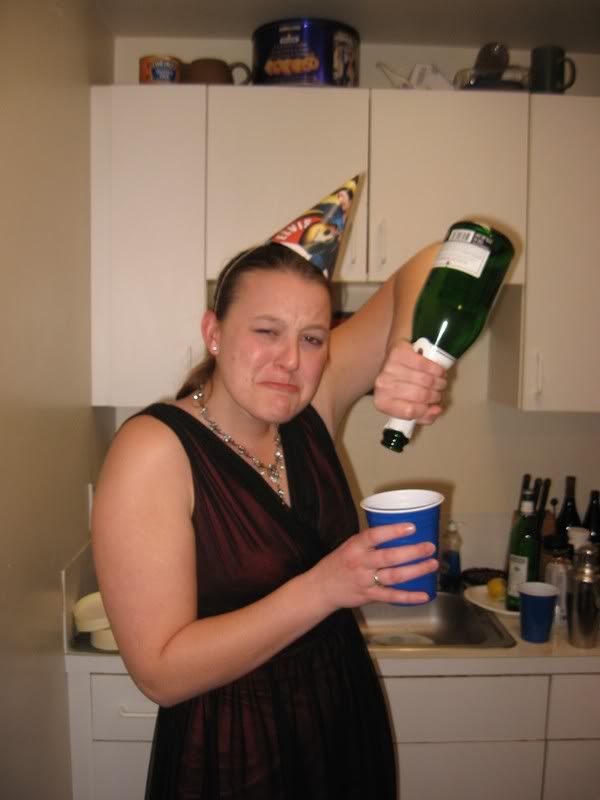 Don't Worry Cathy, there's still more booze. Seee?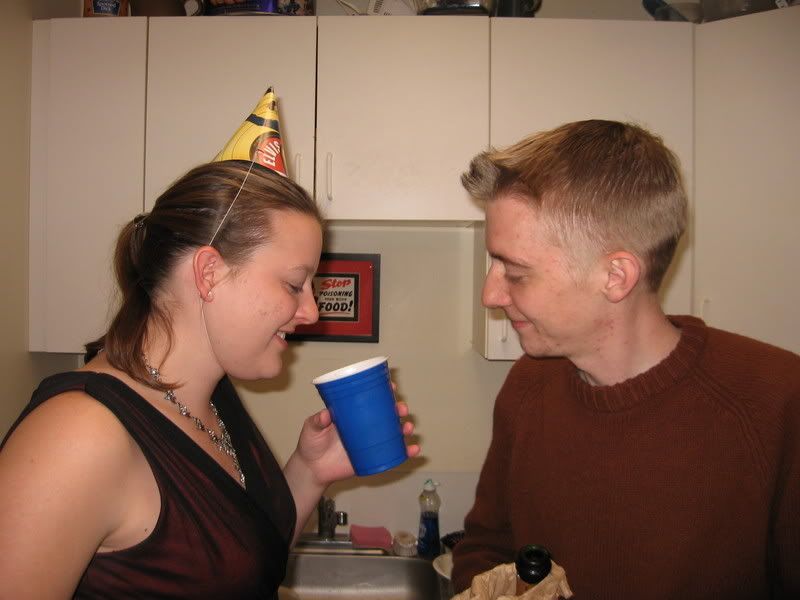 Now SMILE!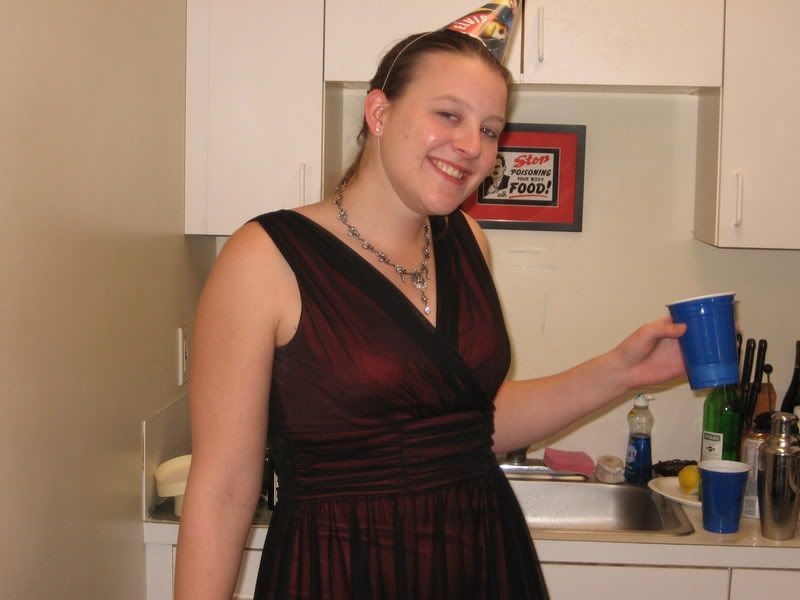 That a girl!
Don't know what Samuel's doing but…whatever it is it's pretty gay.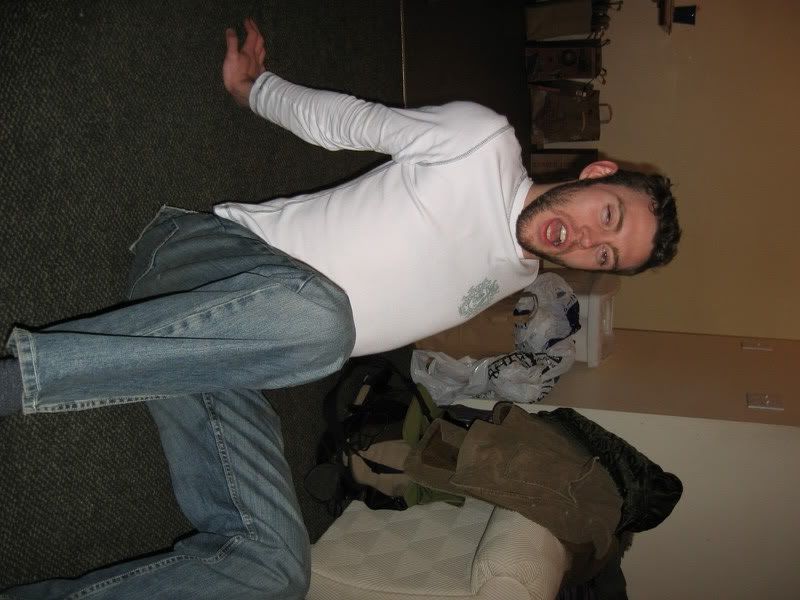 So the night continued drinking, smokin' having fun. Some peeps stays for a drink or four others crashed at Chez Mir & Raye's.
And after everybody left the next morning, I discovered this little practical joke, no doubt left by Cathy and/or Christine. Deny all you want, girls. I'll find out who did it.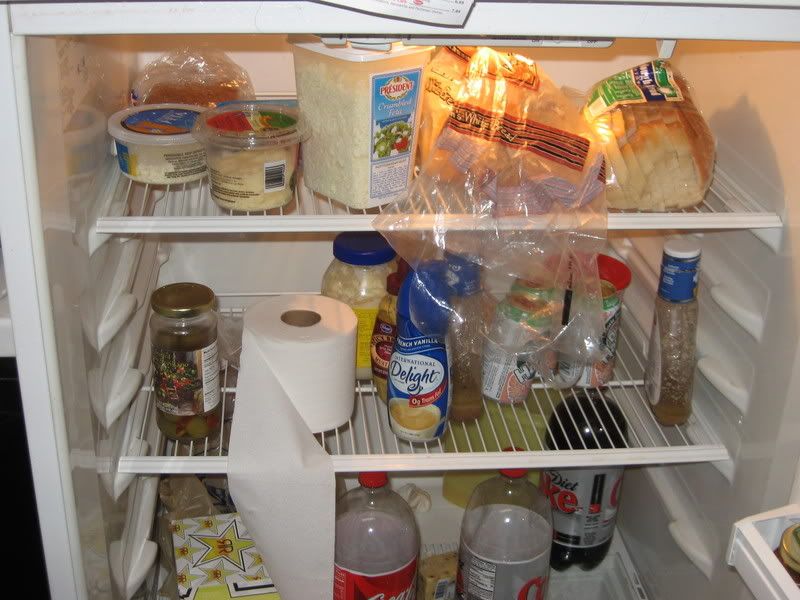 Anyway, these pictures were taken a different night but here's how I feel about the coming of 2007..and Jordan and Raye apparently agree.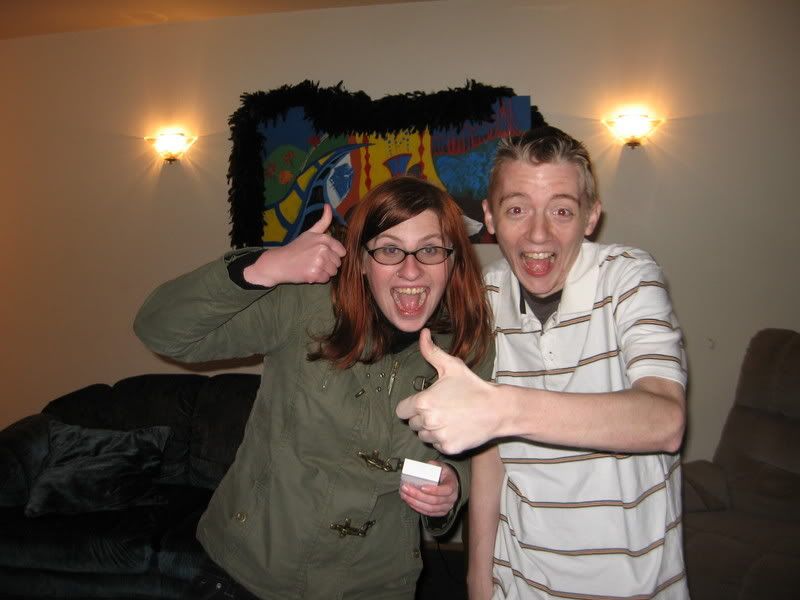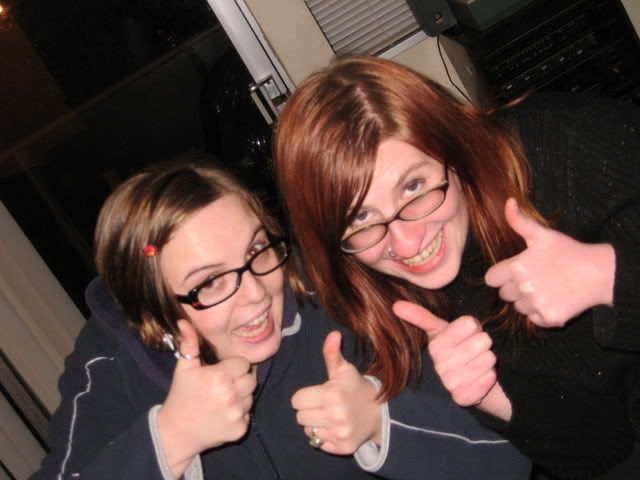 HAPPY NEW YEAR!