Friday!
I went to coffee with Oni, saw the school she work at then got on the Muni downtown. This is a picture heavy day. I started by heading to the water.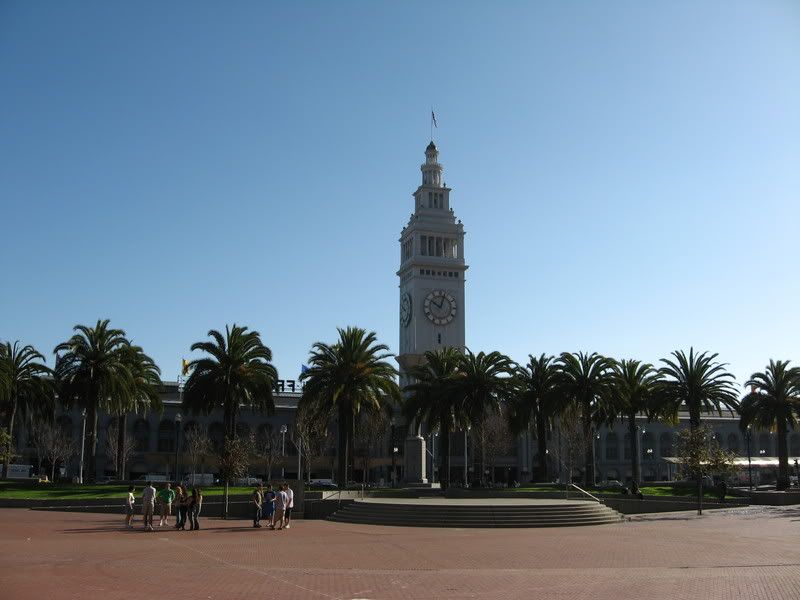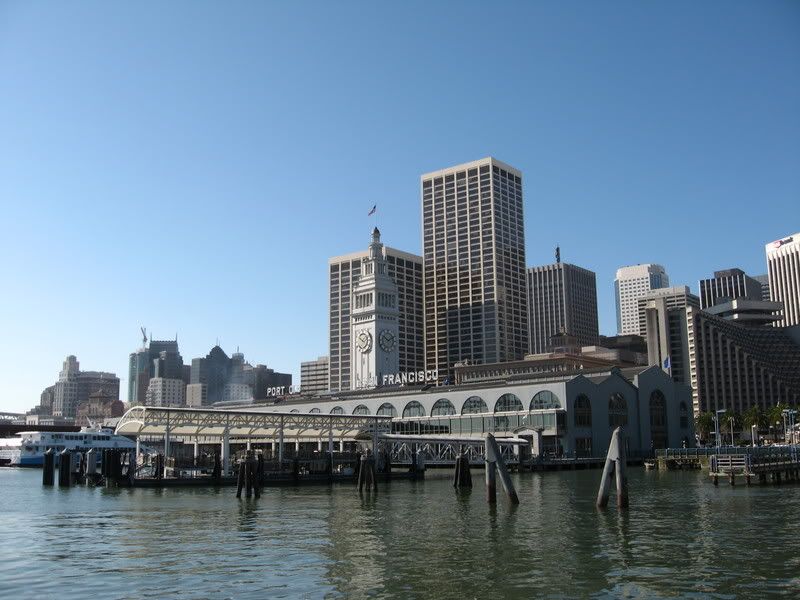 Then I went on this fishing Pier and after taking some of the following pictures I just stood there, looked at the water and the city and was SO very happy.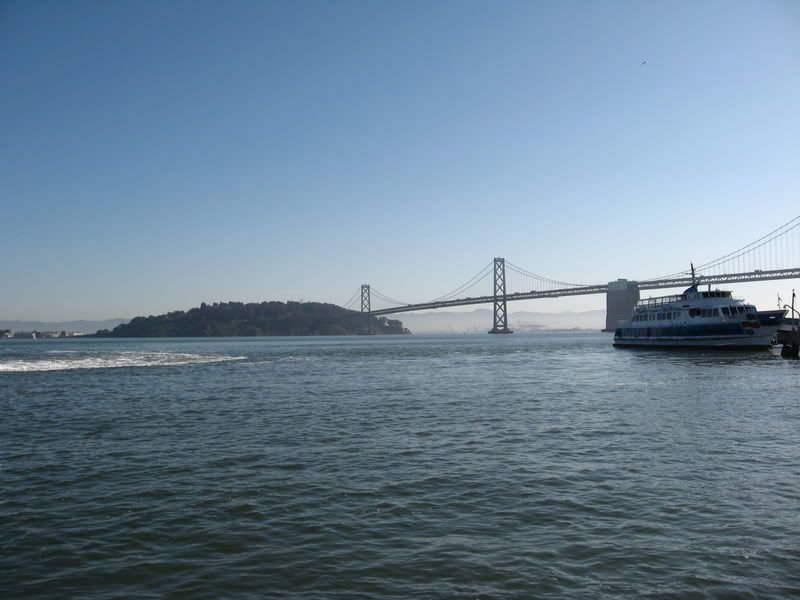 A fountain around Market St. across from the Ferry Terminal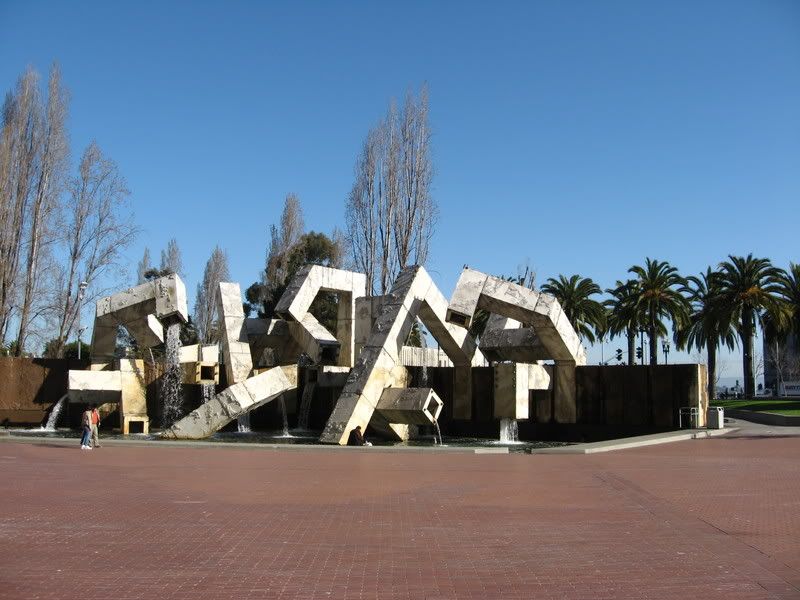 Then I wandered and looked for one of my important destinations, Ciaty Light books, which, I eventually wandered around in a general direction and found!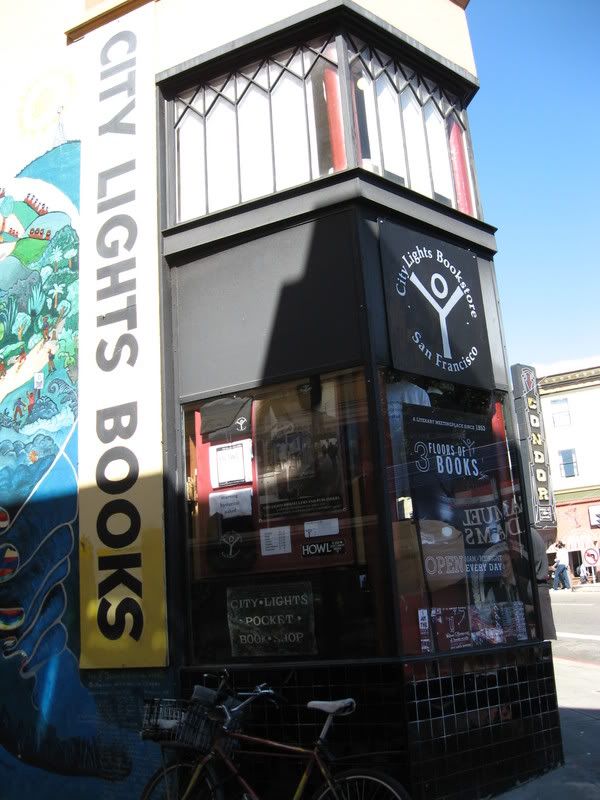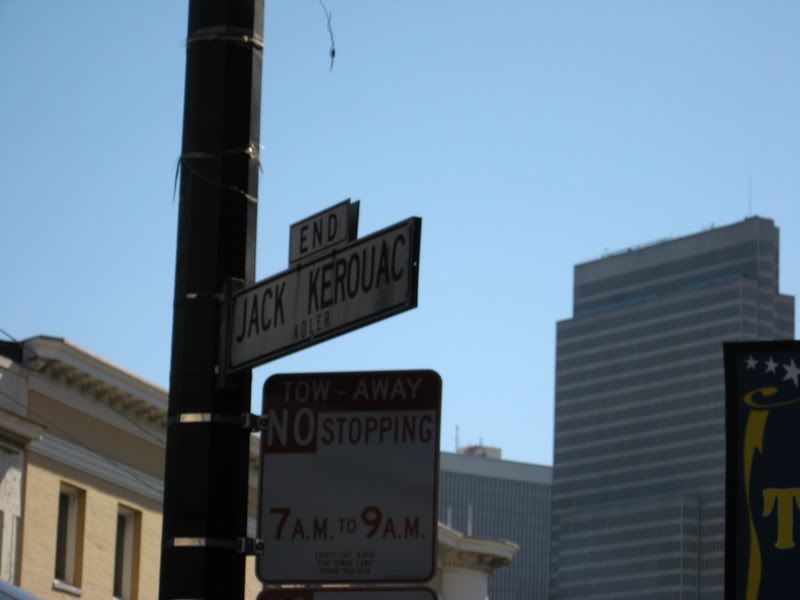 After an hour in the bookstore I wantered around the area and took some MORE picutres. :)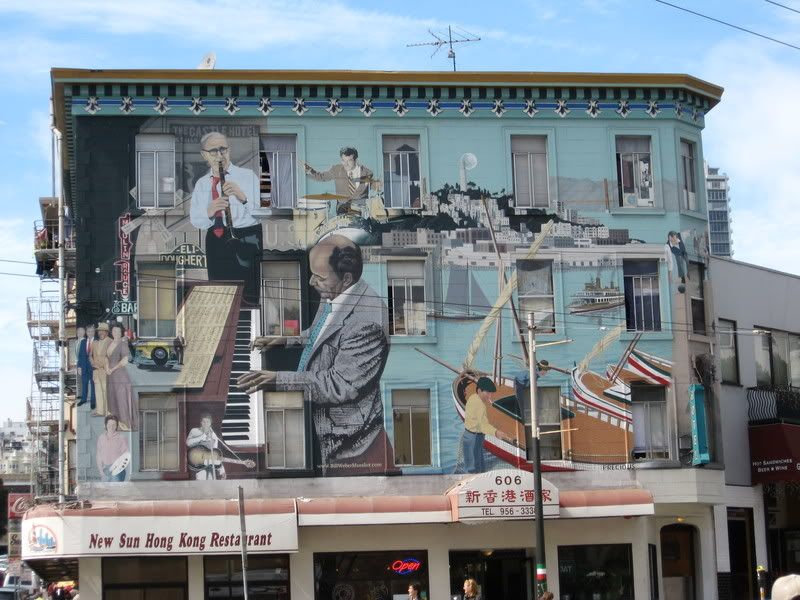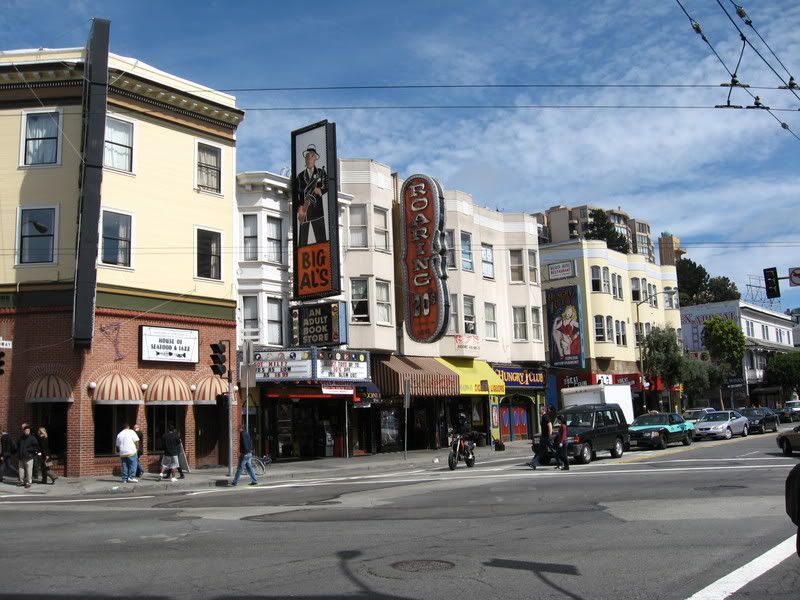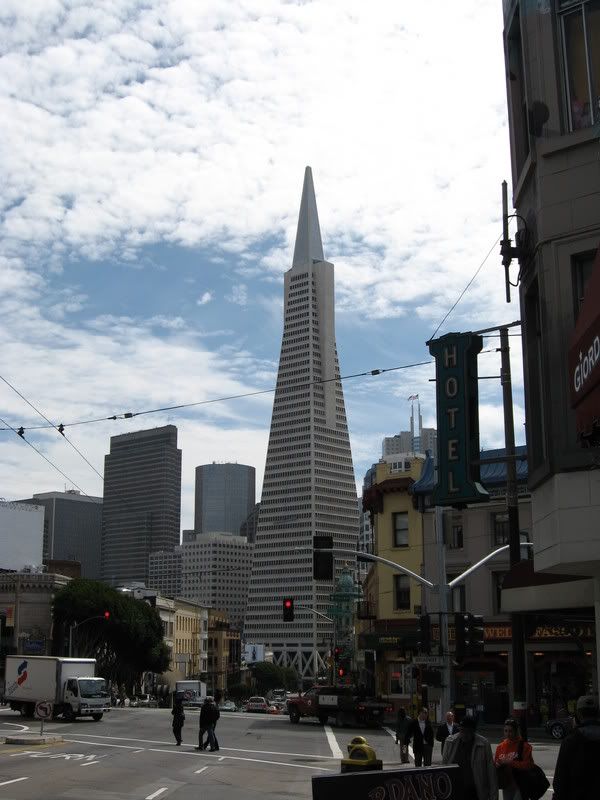 Then after getting some lunch I wandered across town to find MOMA (just so I knew where it was when I went later) and I wandered into this pretty park near by.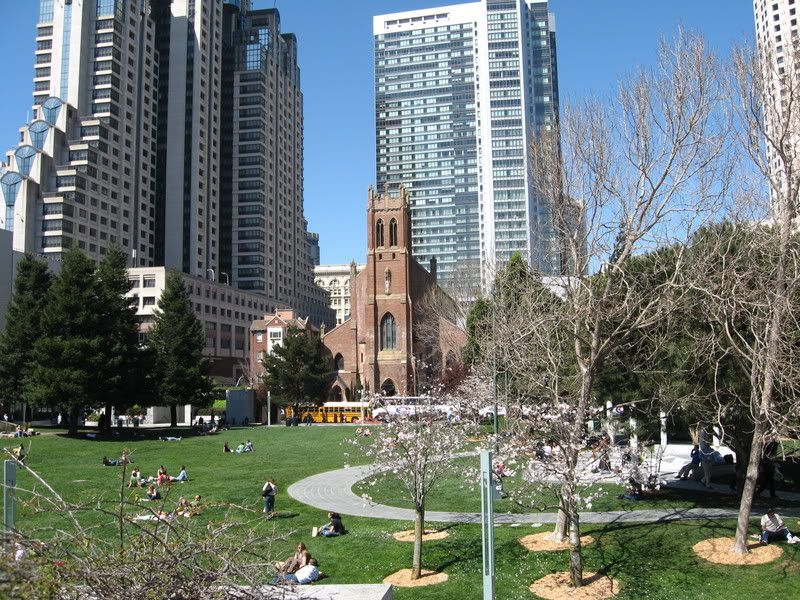 Then I wanndered up market untill it got a bit dodgy so I walked back down to Powell and walked up it. There I ran into Union Square.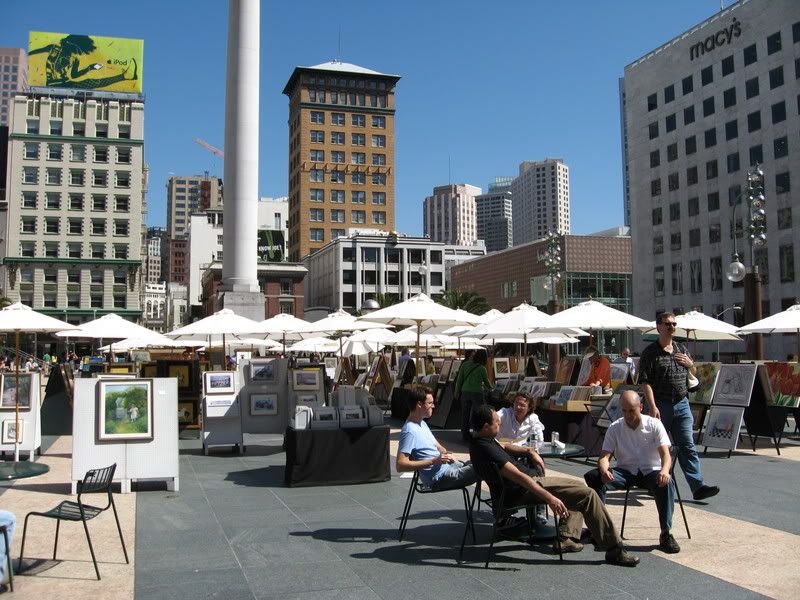 She has a Trident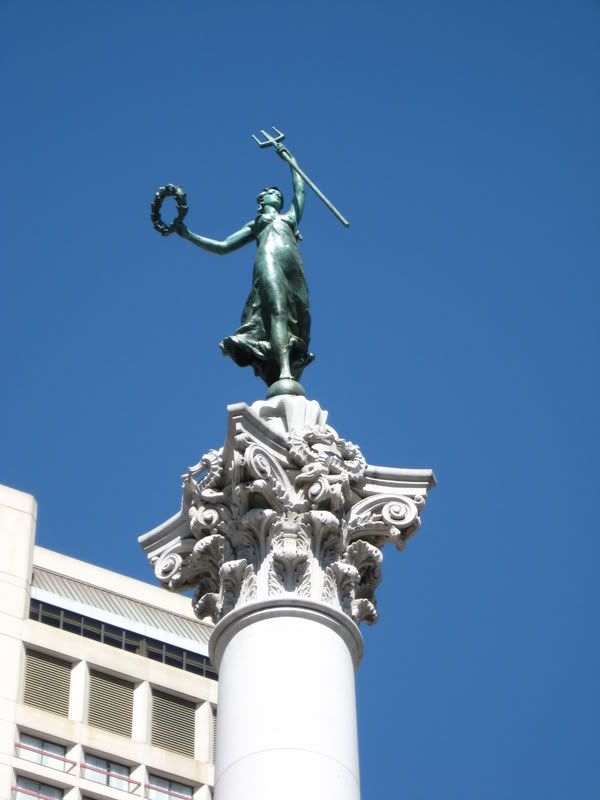 I continued until I got to Filbert St and saw this pretty church next to Washington Square.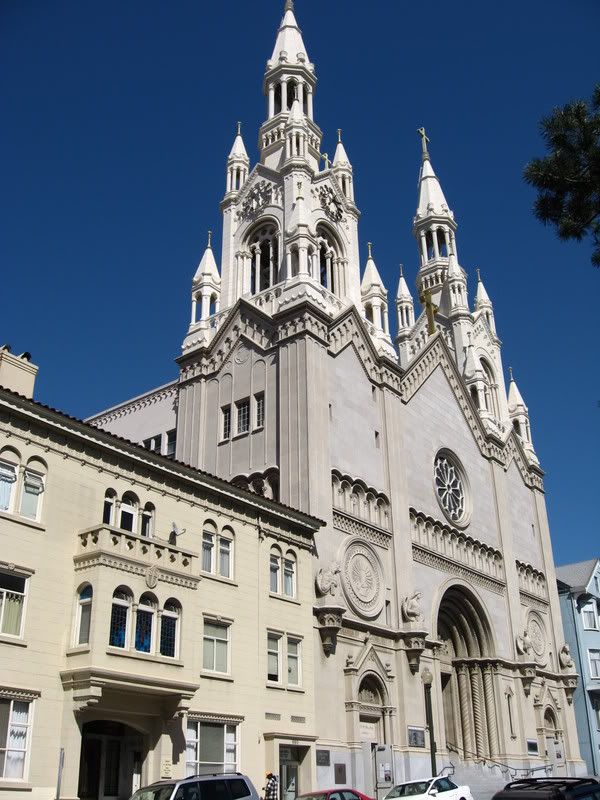 Then i realized that I was by Coit Tower...so Up I went...and took TONS of Pictures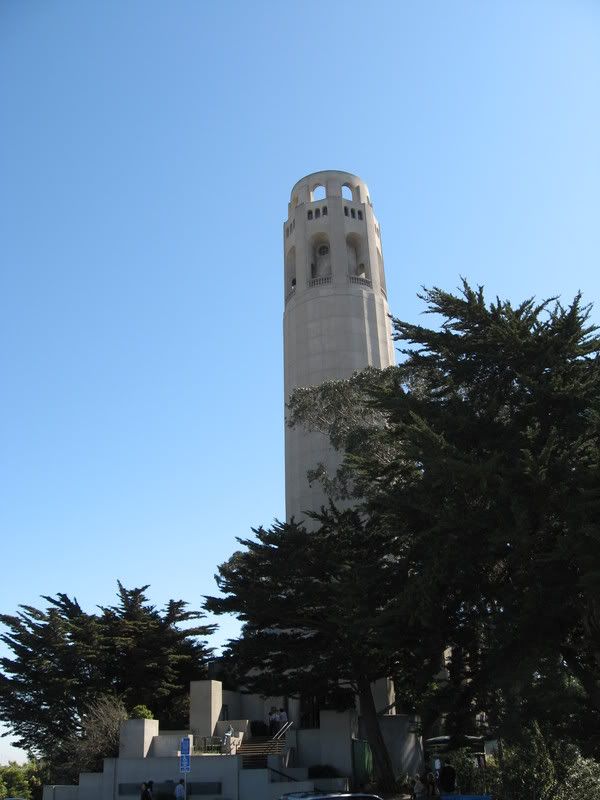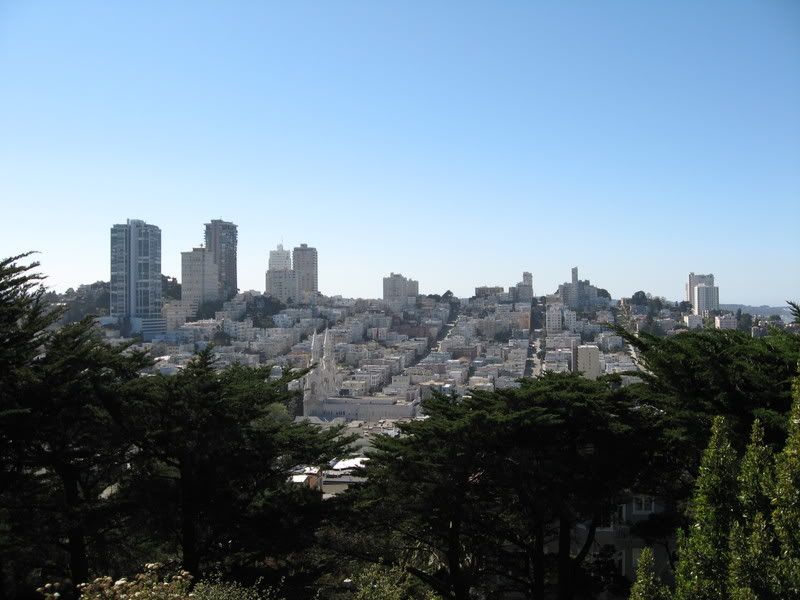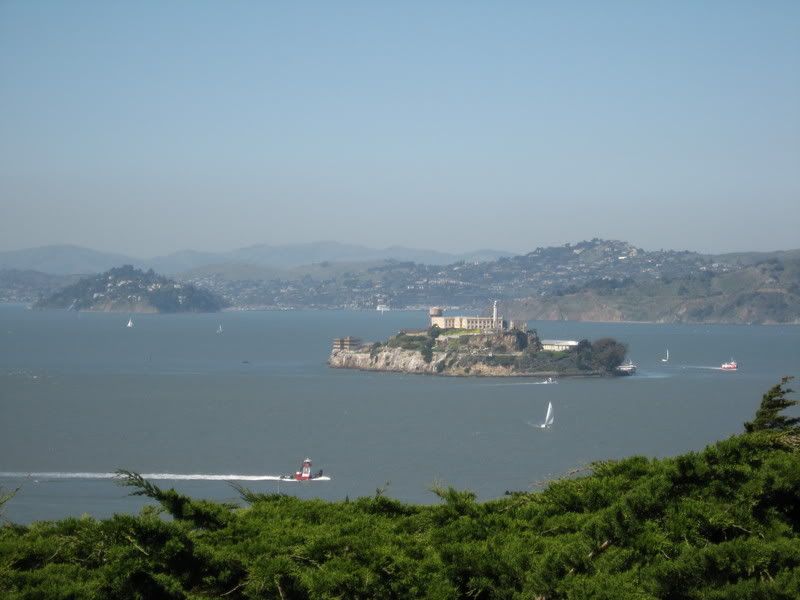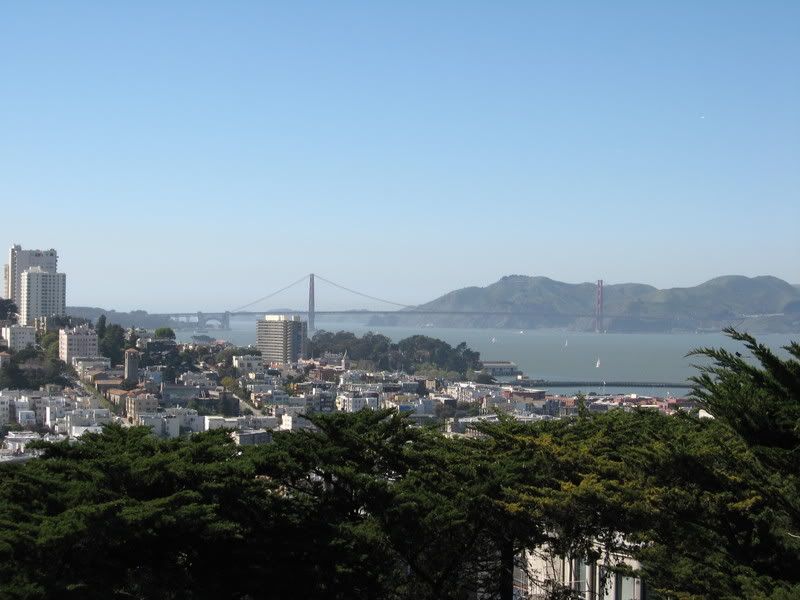 Then in the distance I saw Lombard Street, so I found the street and headed down the hill then back up!So I went from this view from the tower, to this view of the tower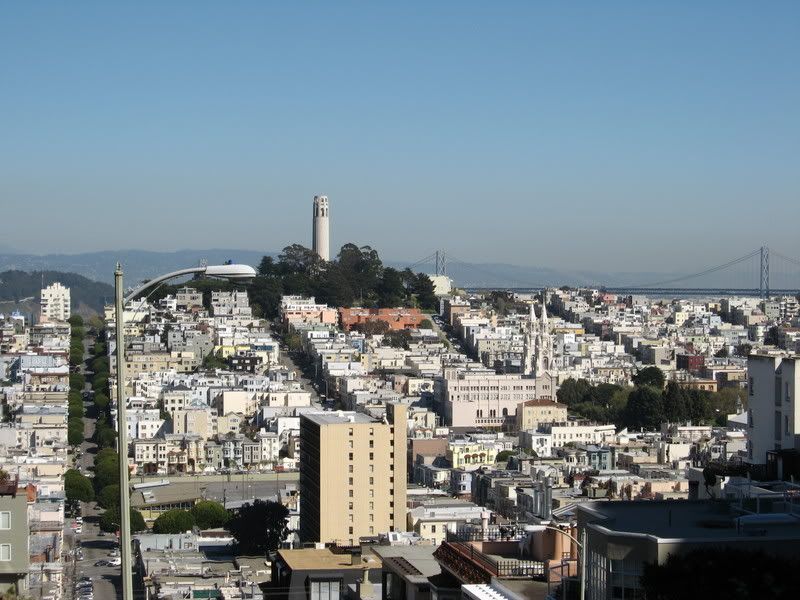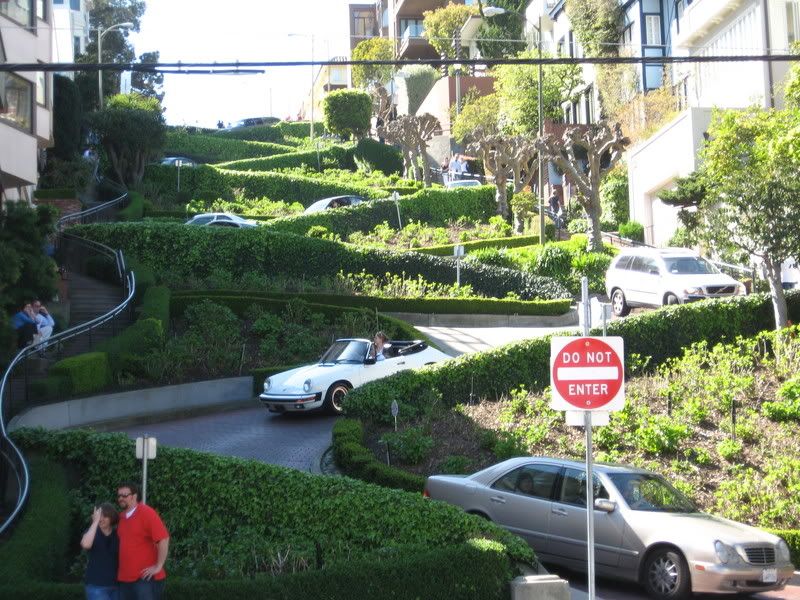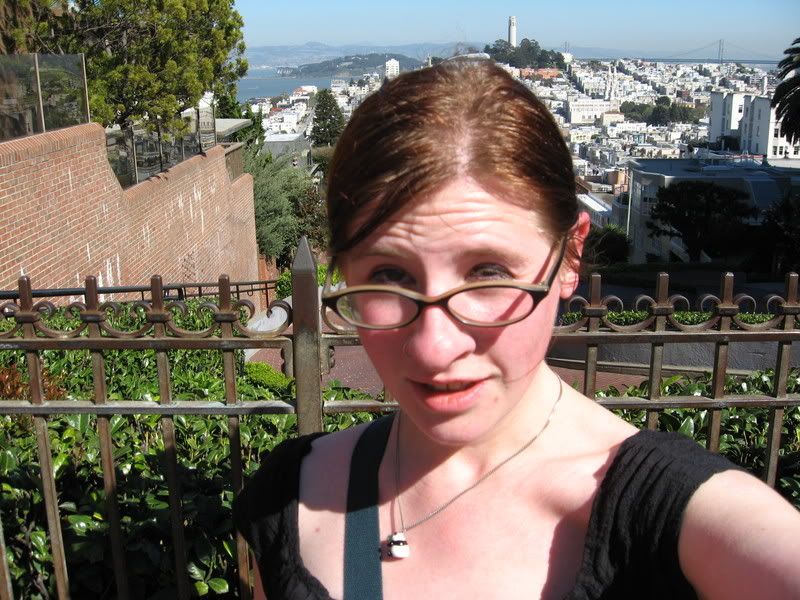 Then I looked at I map and realized that I was within walking distance to the Fisherman's warf so I went there.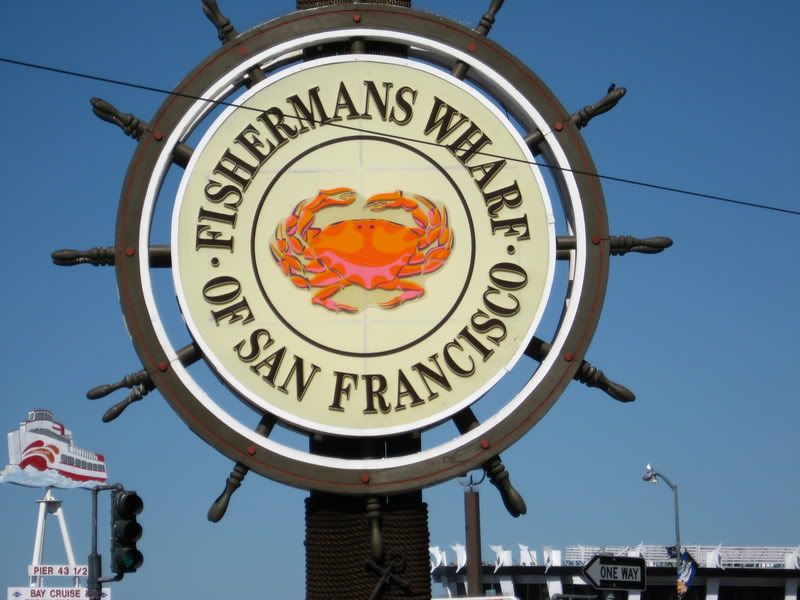 Peir 39, however, was really disapointing. It was so touristy and I didn't know about the seals so no I didn't see those. I left as soon as I realized that I didn't like it.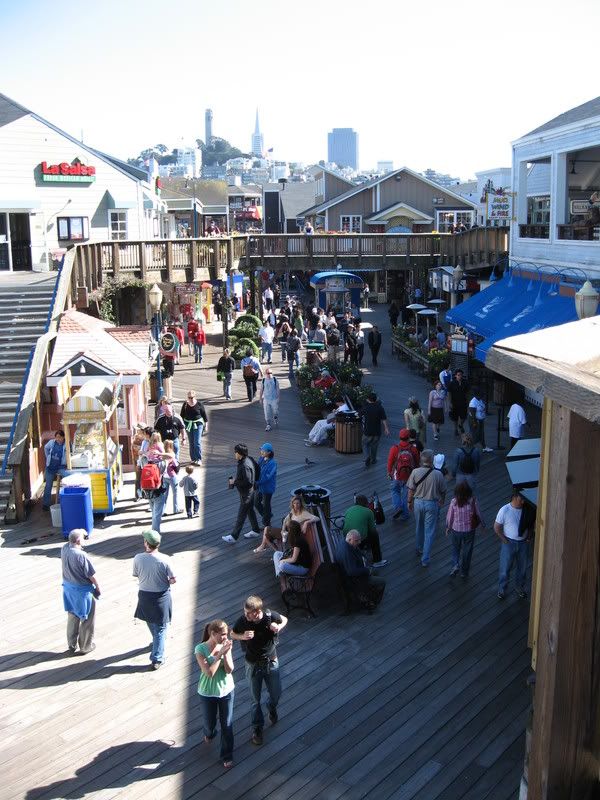 So I went back to the waterfront and walked from Peir 39 back to the Ferry/Market street to catch the Muni to the Castro to meet Oni.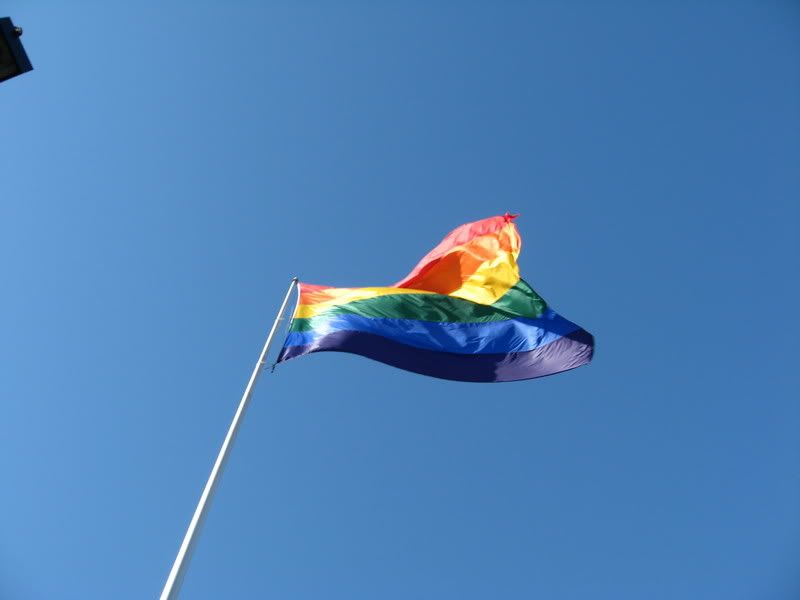 That Night Oni and I went out to The Gold Cane on the Haight where we ended up talking to this really nice french lady who we practiced our French with and had a good conversation with.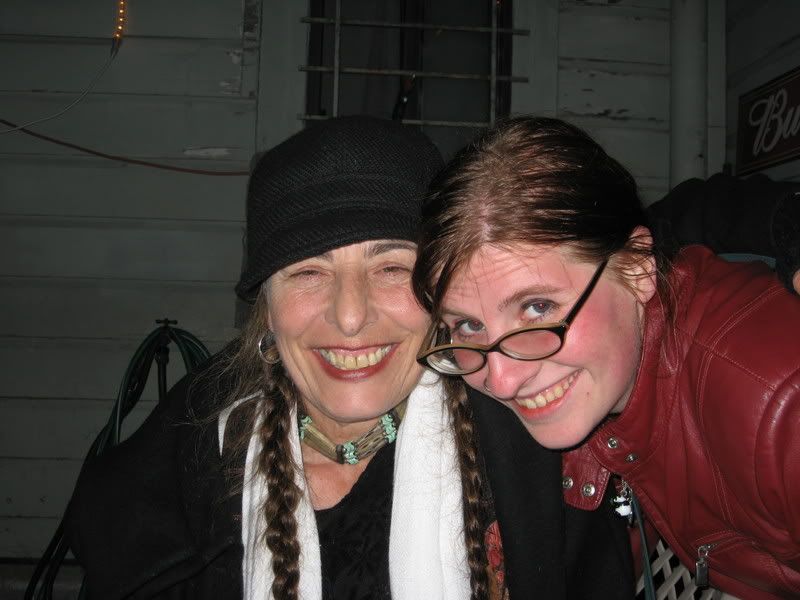 SATURDAY (St. Patti's day
I didn't take any pics durning the day, we went to moma, hung out at the coffee shop for a few hours then went to the Bohmeian carnival. WE took pictures when we got back to the house.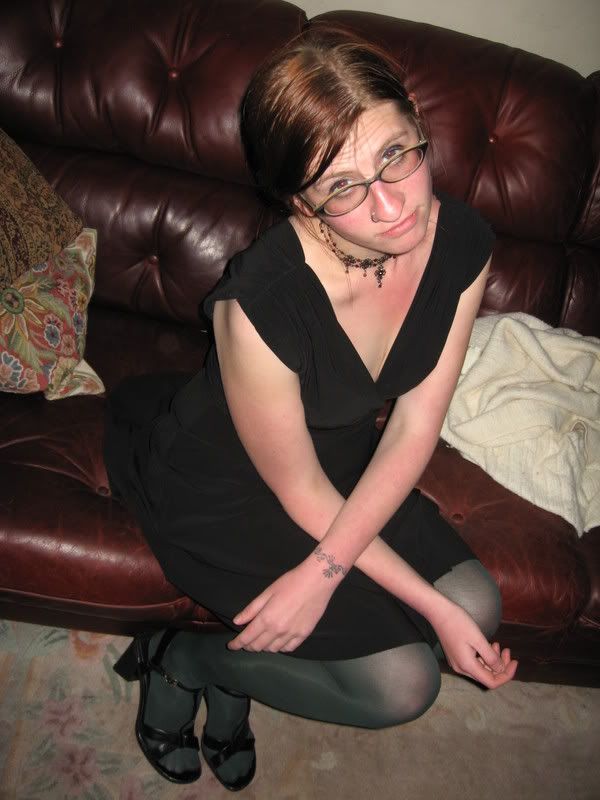 Oni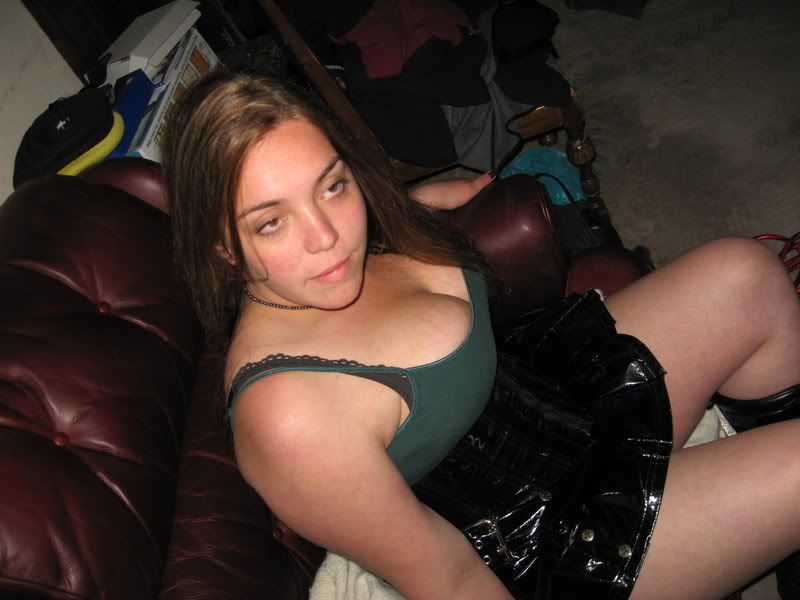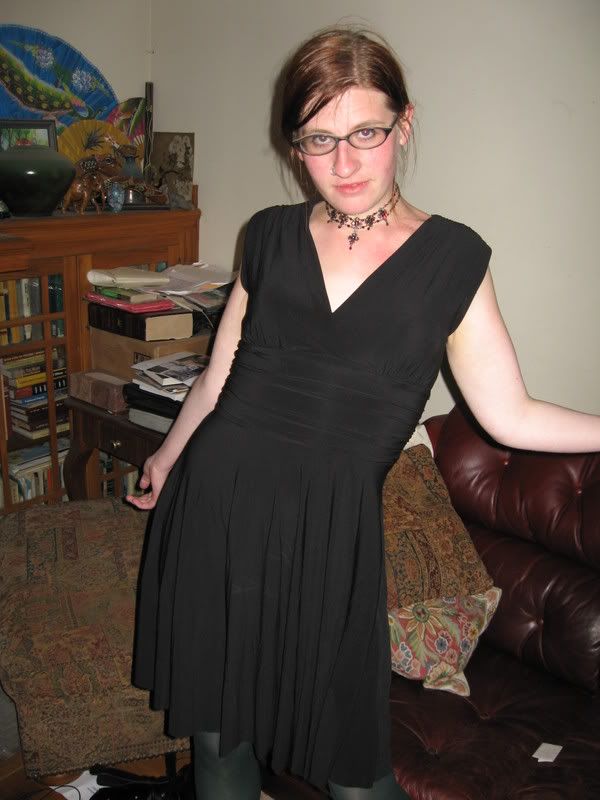 SUNDAY

Oni and I walked around Golden Gate Park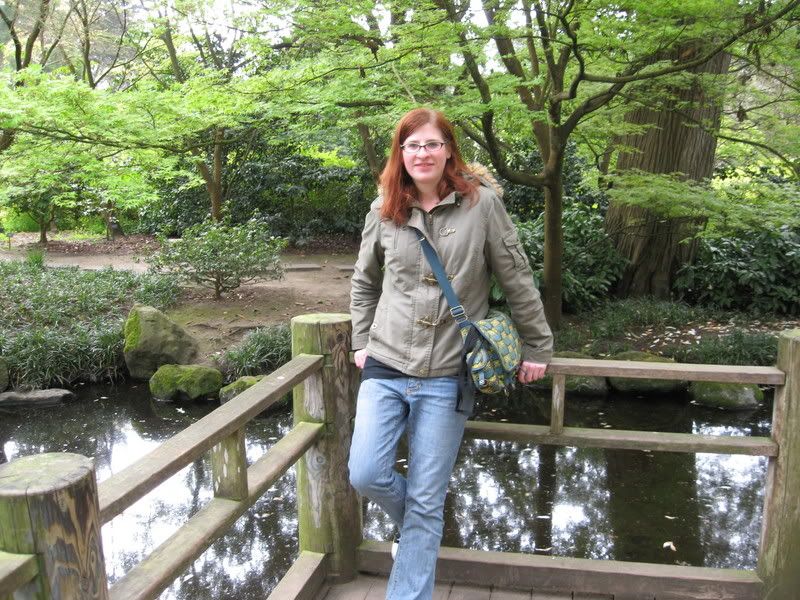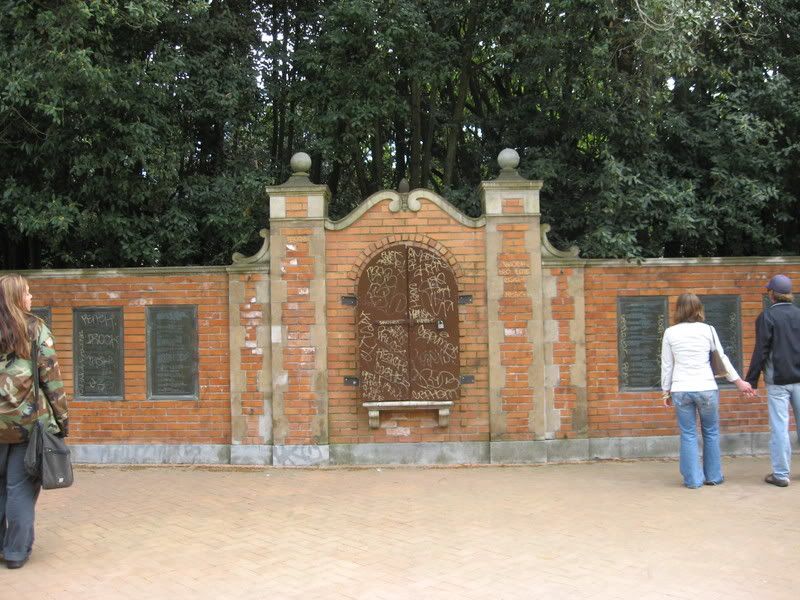 Shakespeare Garden, two English Majors dorkin' it t-u-f-f.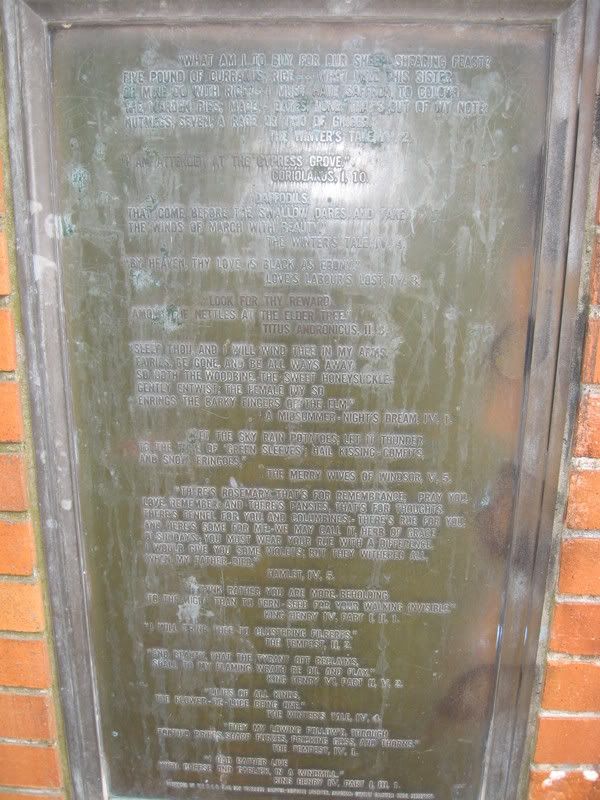 A very hilarious sun dail...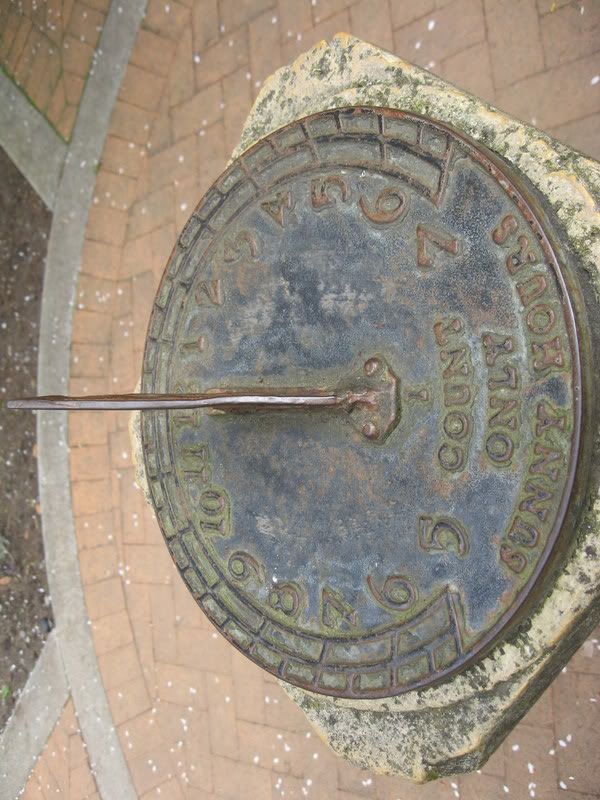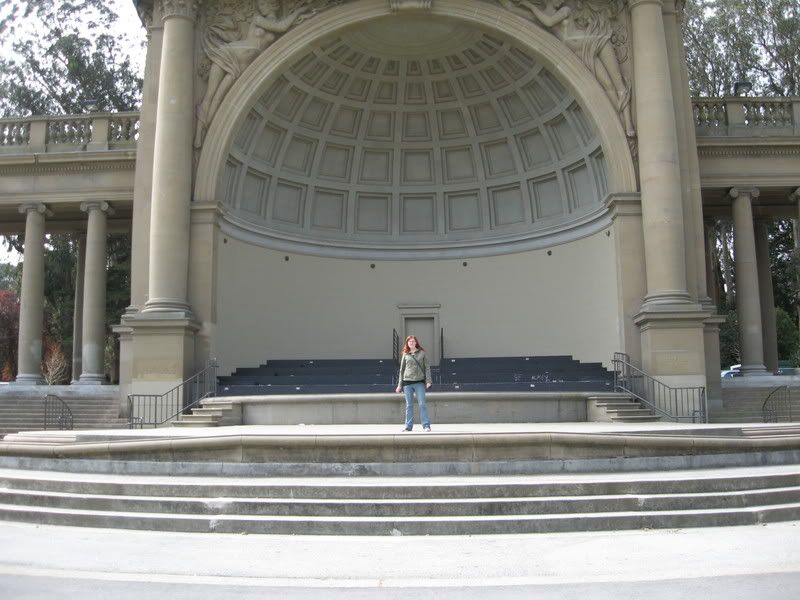 Aparently all those '60's bands used to do free shows on this stage. I was kinda dorkin' it tuff here too becasue that means Janis Joplin stood on that stage. Yeay..and it has naked ladies.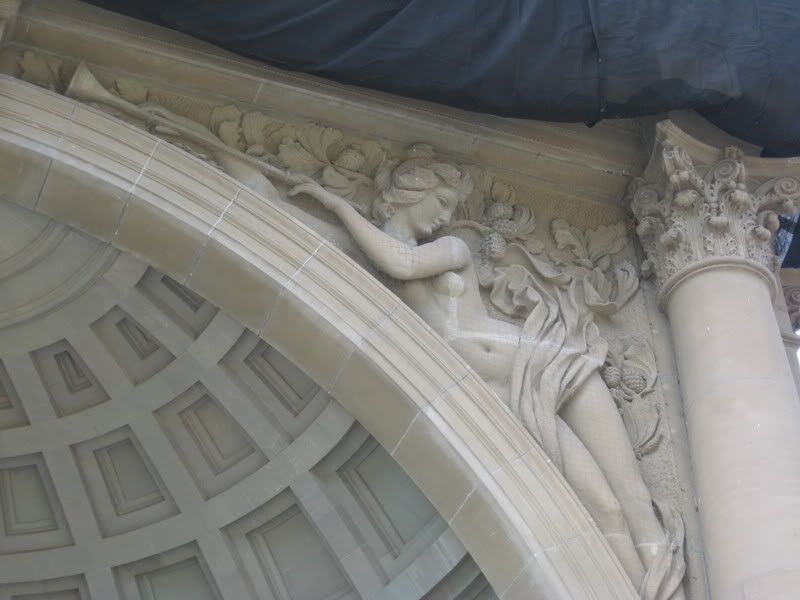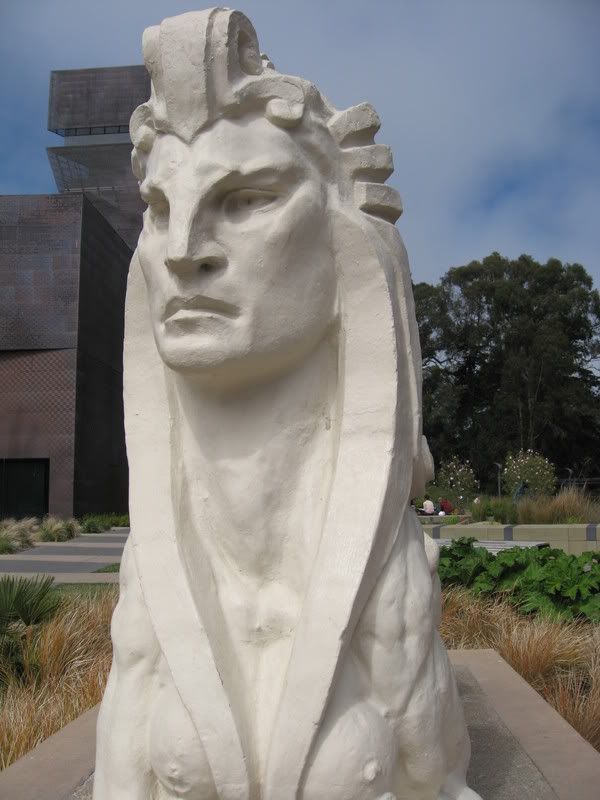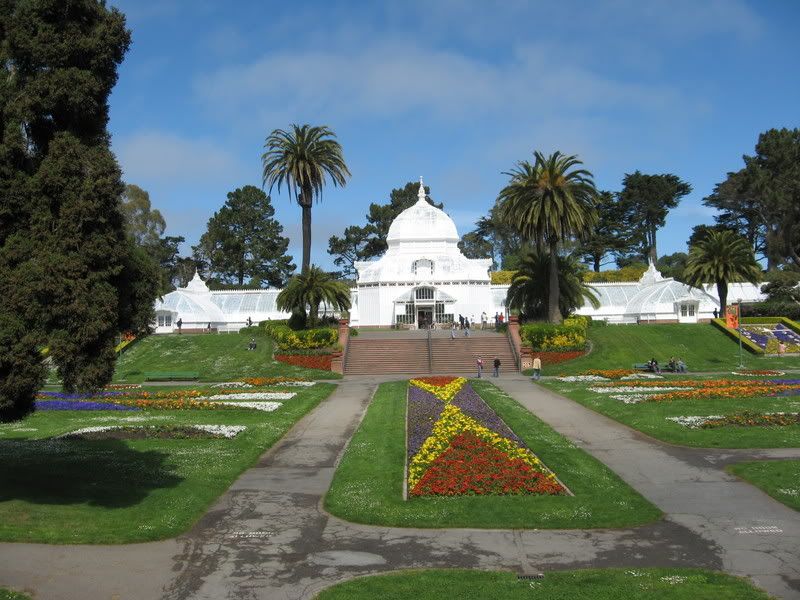 "Hippie Hill" refreshingly lacking drum circles.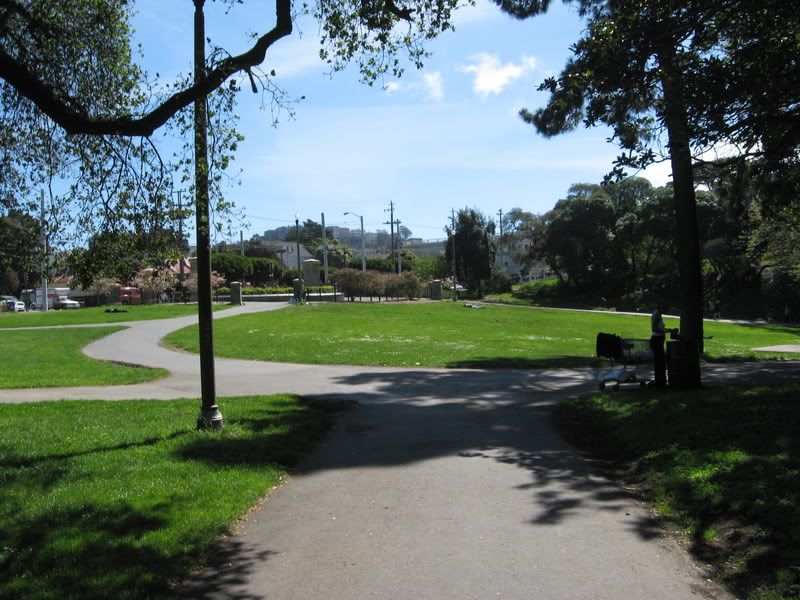 After brunch and shoppin on the haight, Oni's dad took us out for a drive to show me stuff I couldn't see on foot. Unfortunitly it was very grey and foggy that evening, this is the best I could do at the foot of the Golden Gate Bridge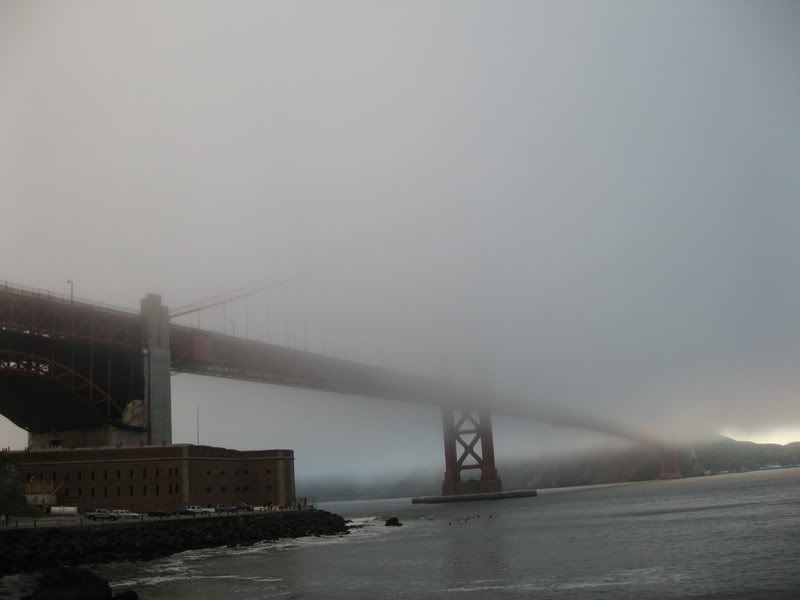 MONDAY
Monday I met with
freebyrd1979
in Chinatown and had Dim Sum
The Gate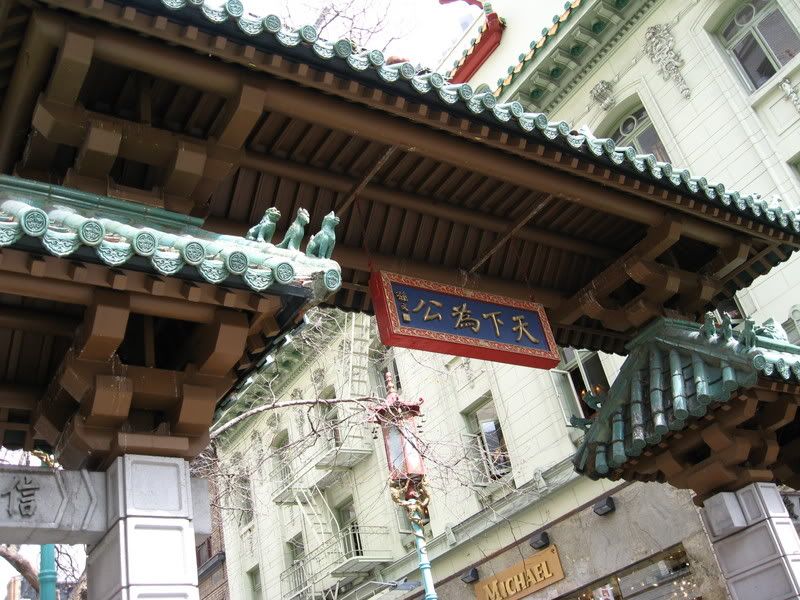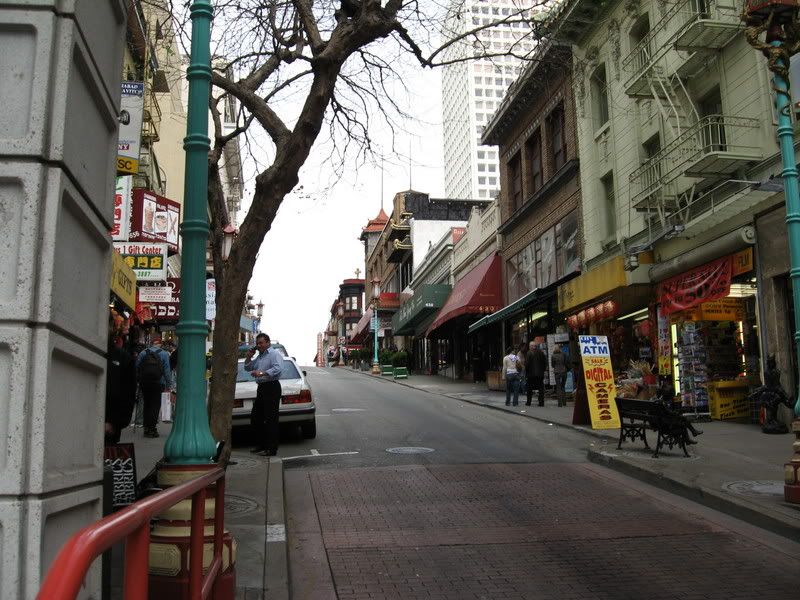 Lunch was GREAT. Very yummy afterwards, Hilary David and I wandered a little. We passed a Starbucks (that was but a block away from another Startbucks) where i joked. "Oh my god! You have a Starbucks out here? I didn't know anyone not from SEattle had ever HEARD of this place!" and so I took this picutre.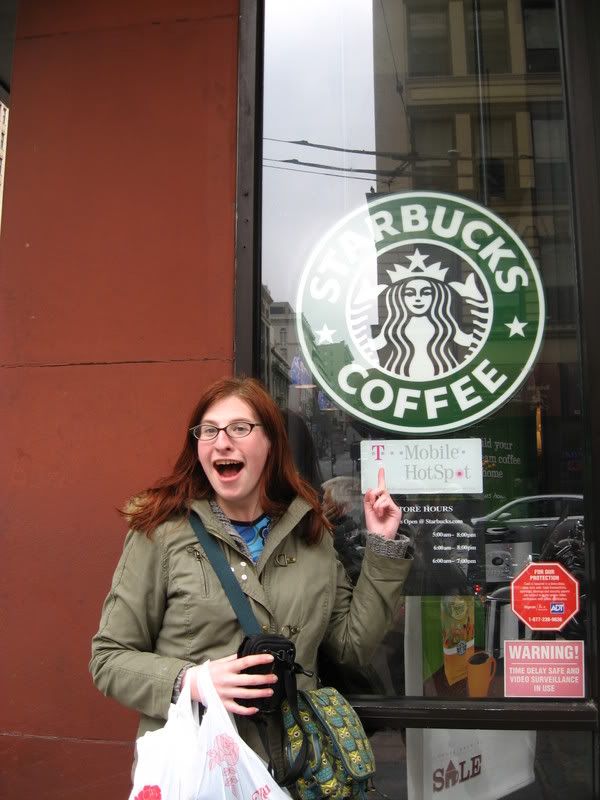 I'm so damn witty we all joined in on the dorky fun...oh how we laughed...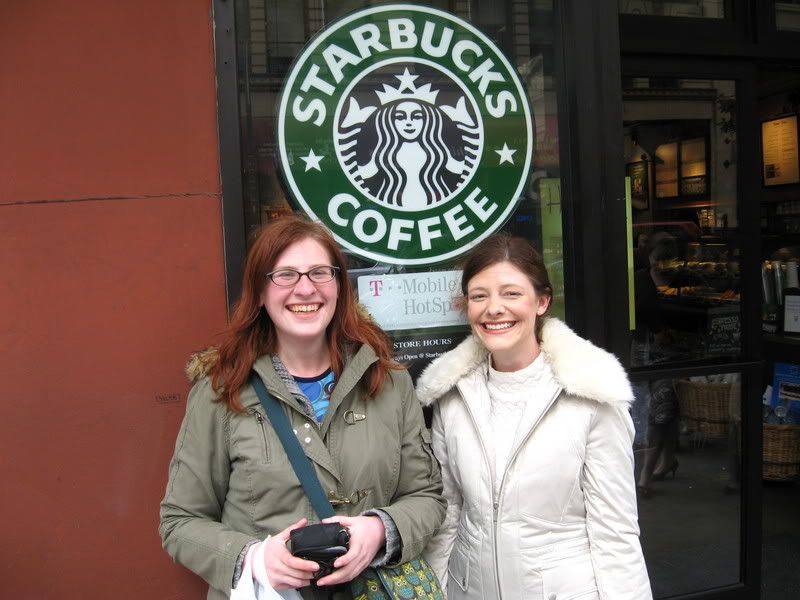 I had a great time meeting my LJ budddy. Thanks so much for coming all the way out to "the City" to meet me, Hilary. I had an awesome time. Thanks for everything. :)
Afterwards I met up with De & Eric in the Lower haight, but I didn't take andy pictures, much to my dismay. :( Went to "Death Guild" with Oni as my last night out...which I honestly don't remember. :(
TUESDAY
I woke up, hungover, Said a sleepy good bye to ONi before she went to work then after sitting on the couch watching Walker Texas Ranger with her mom (I had never seen one before in my life and goddamned those are cheesey) I got a ride to the airport and on the way her mom drove up twin peaks and I got one last SF picture.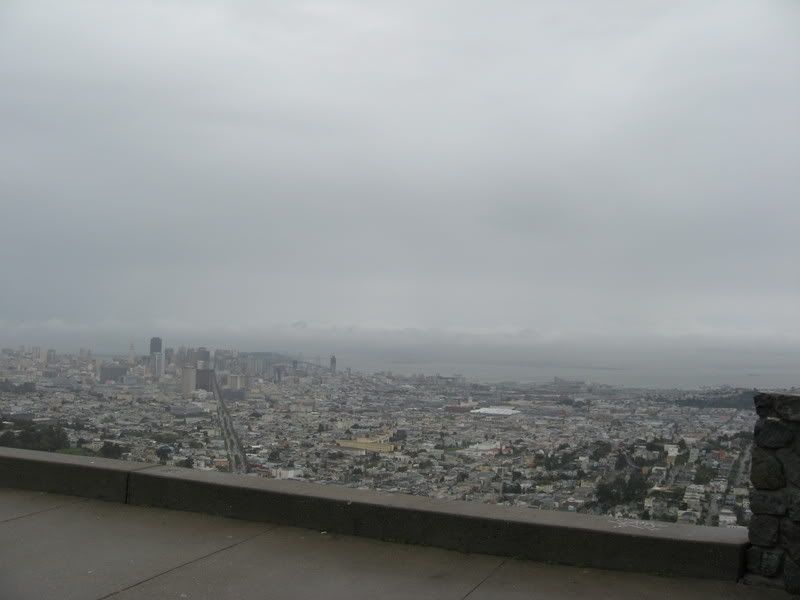 Man I've been so excited to post this blog but House is on and I'm so Totally distracted. Anyway here it goes.
Current Mood:

uncomfortable

Current Music:

TV: House Marathon, baby!