Pride weekend was pretty fantastic. I took LOTS of pictures...
Many more behind the cut.
Raye and I went to the Capitol Hill Parade on Saturday morning. We sat up at the norther part of Broadway where I tend to be for pride. It was a bit chilly but it was not as bad as the weather man said it was going to be. THe wait seemed really long but we were on the far end. Raye bought a big, gay flag. (Above)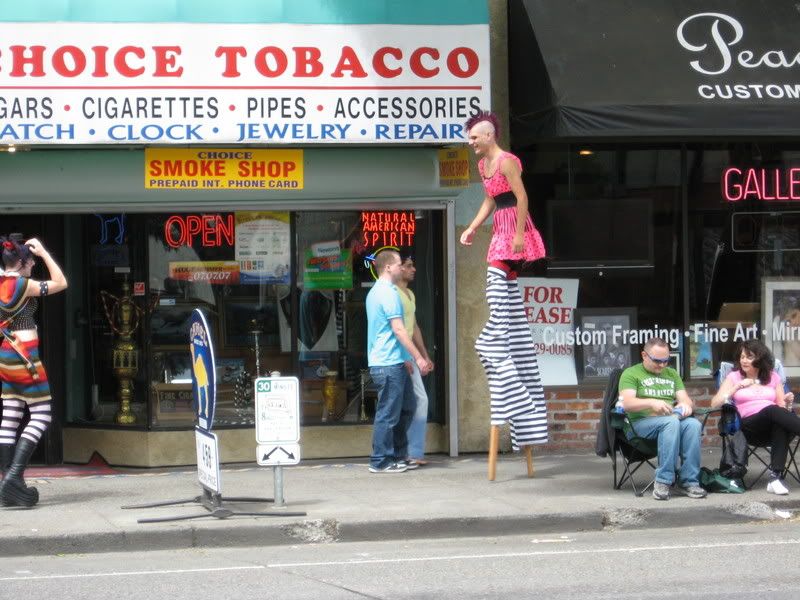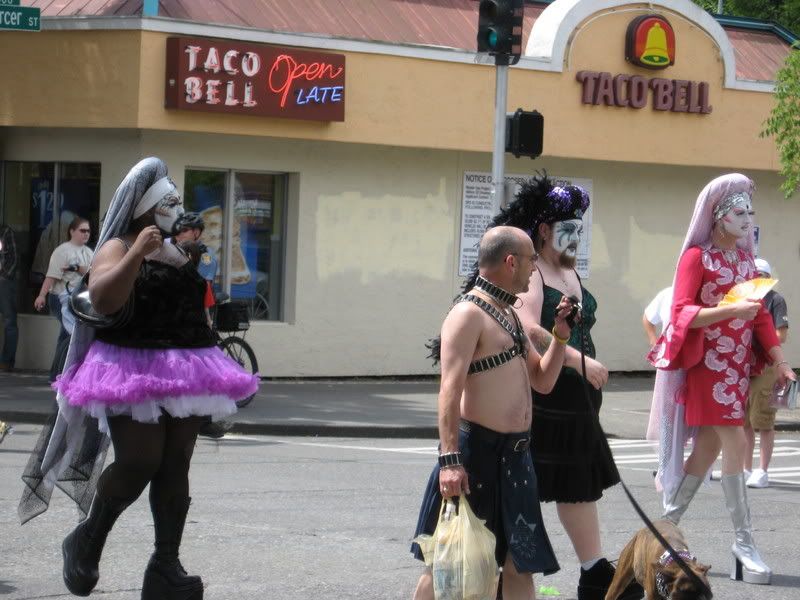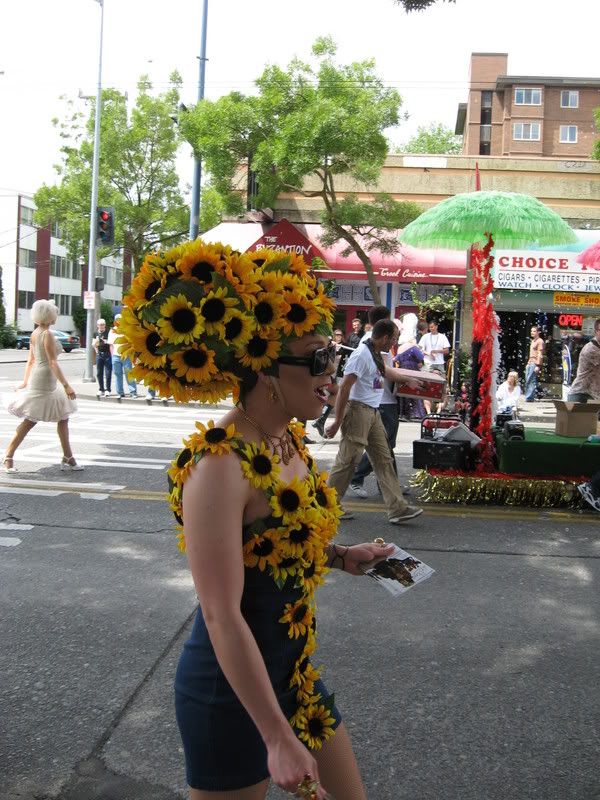 This is a fantastic outfit.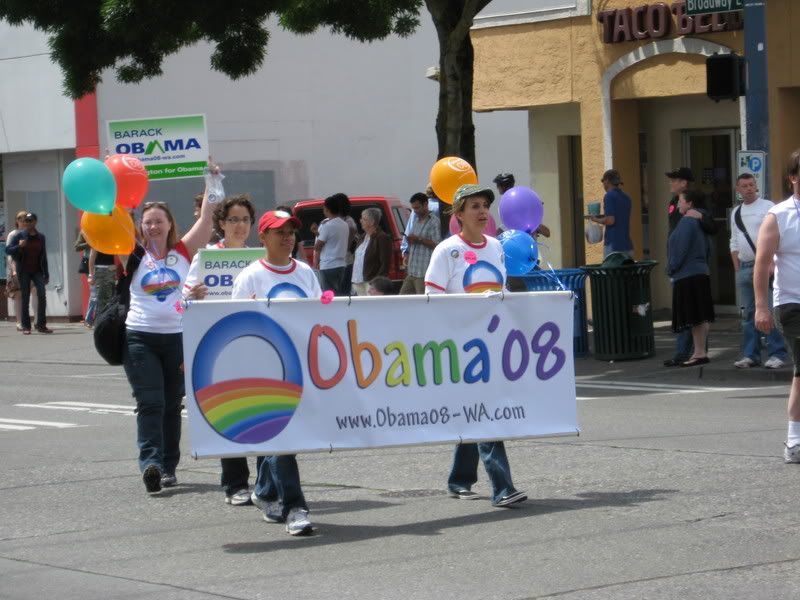 Representin' the Dems, yo.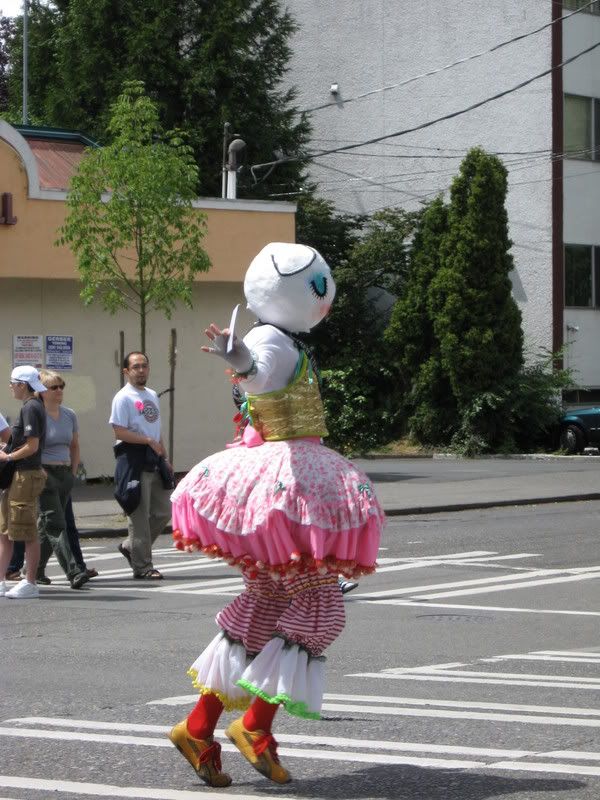 I don't know what this was about.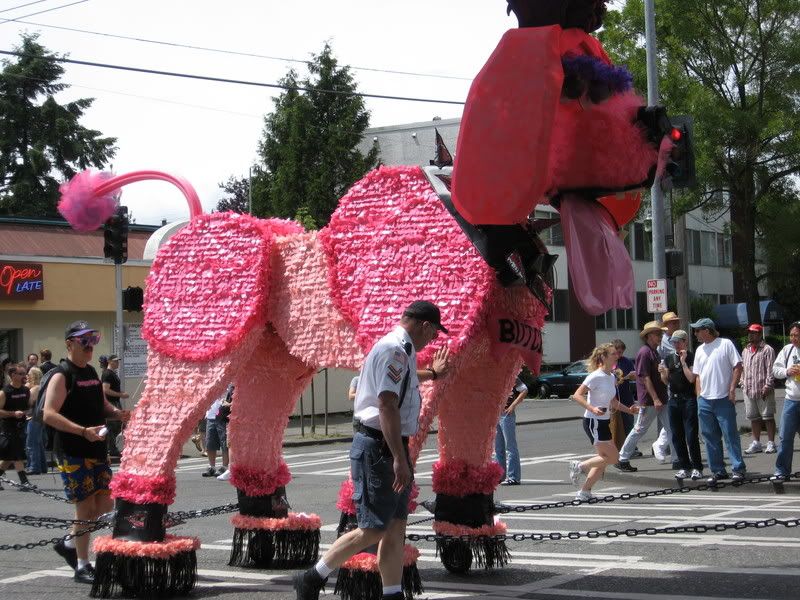 The ONE float.
The parade on the hill was short but good. I swear it only lasted about a half an hour. Afterwards Raye and I followed the crowd up to volunteer park. We hoped to see our repective gay boys but Samuel's phone was disconnected and I didn't see him. In fact I could think of a handful of people I should have seen at pride but I didn't see ANY OF THEM!! That was disapointing. What I did see was a lesbian hip-hop group that I really realy liked. They were fun.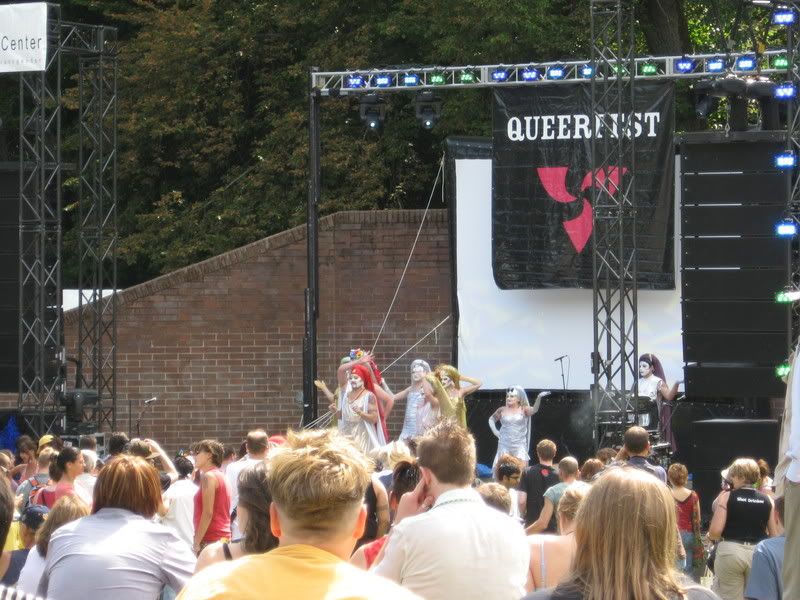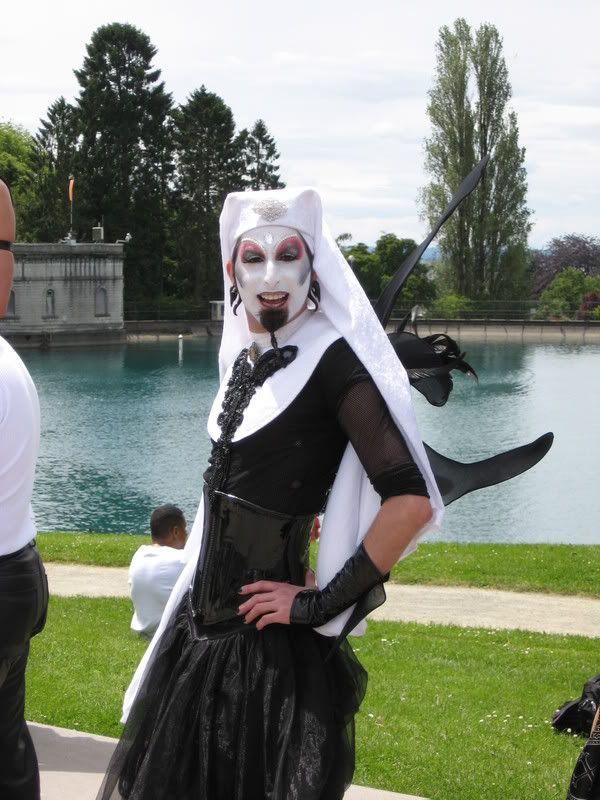 I wannt this crown but I guess I have to be elected Ms Seattle Drag Queen or something.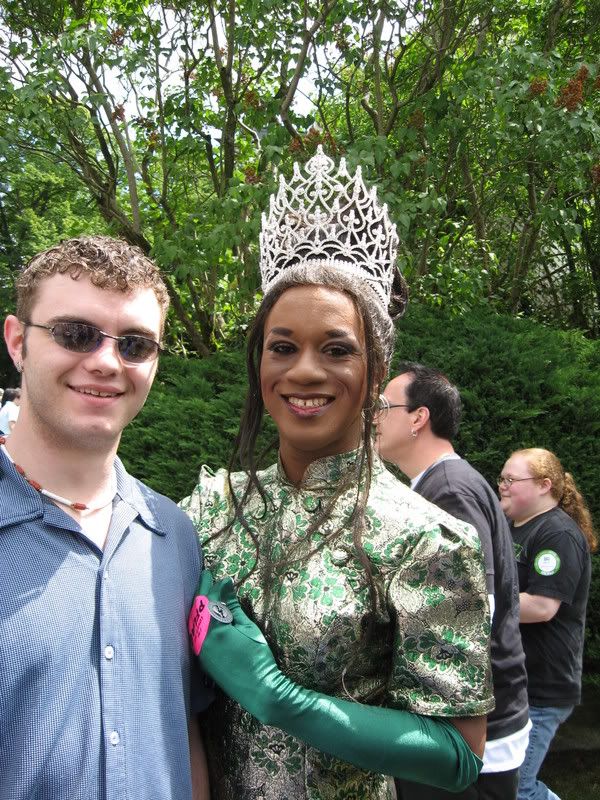 It actually turned out to be a beautiful day. Look, we're wearing sunglasses.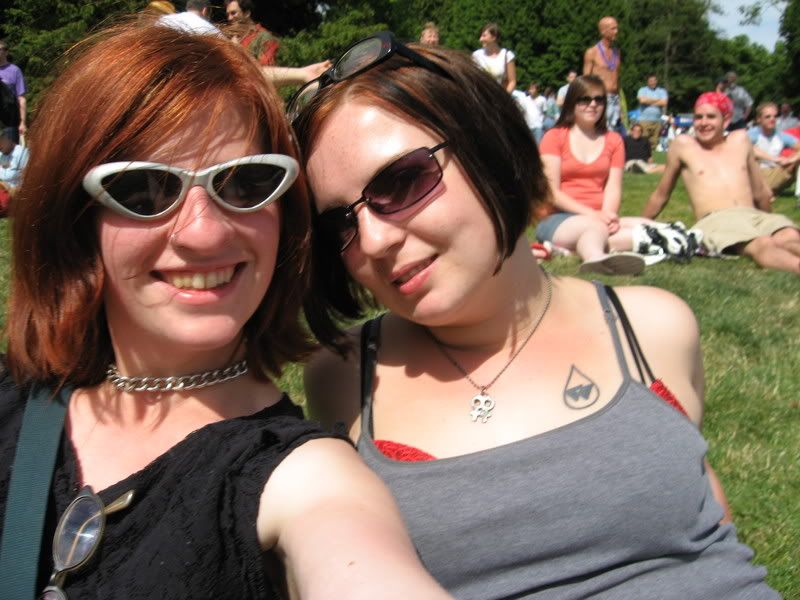 We weent back to the apartment played frisbee (horay for free shwag at pride!) at the park across the street then waited for our peeps to show up for the party fun time. Cathy, Christine, Chris and Andrew all came over and we partied down with JELLO SHOTS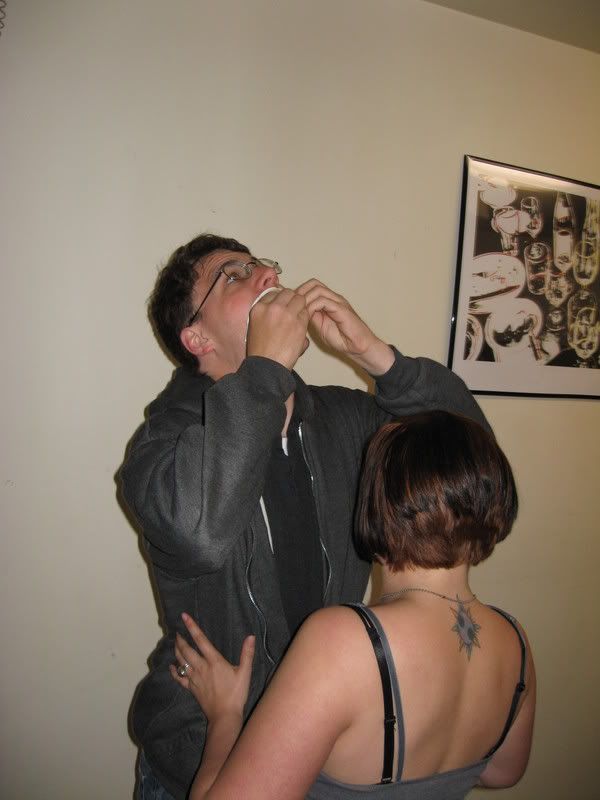 Raye giving Chris moral support while he takes his jello shot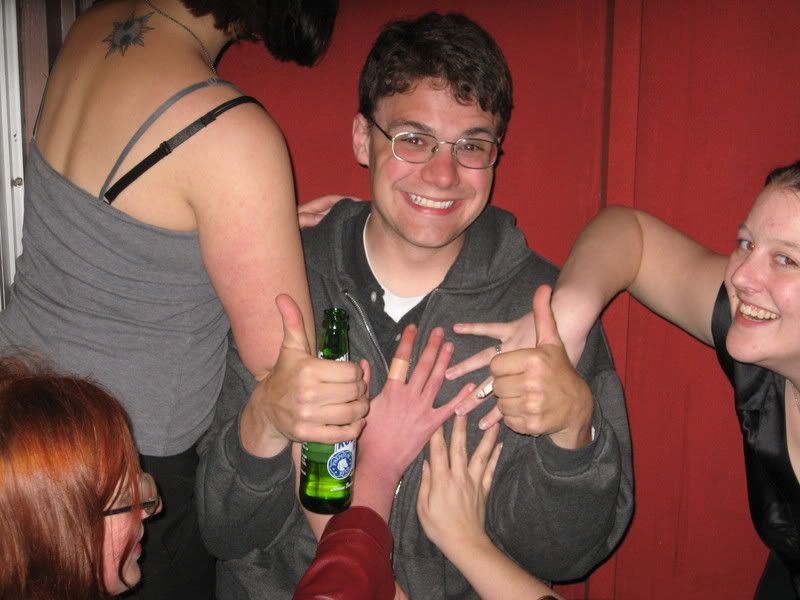 The girls just can't keep thier hands off of Chris. (dig the bandaid on my hand.)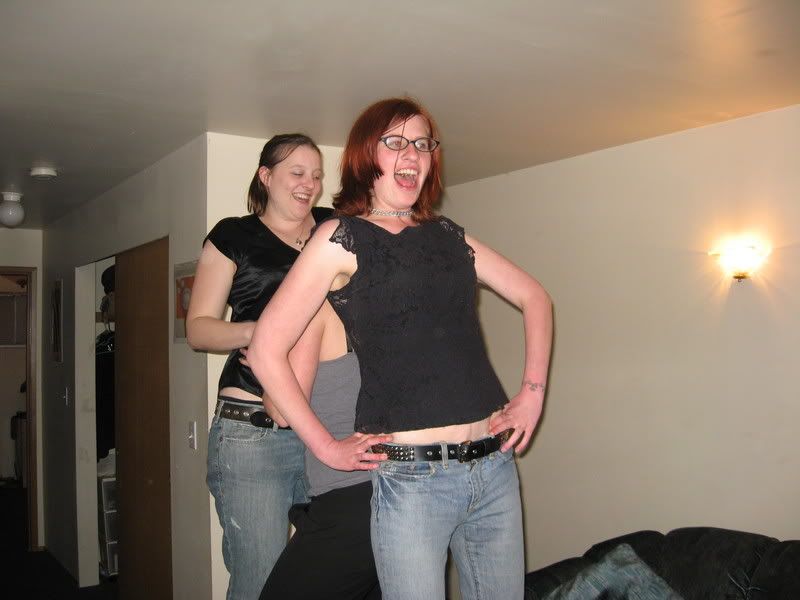 ...and some dancing on the coffee table. *ahem* And yes, I ALWYS look that dorky when I I dance.
Anyway. This morning, despite the fun we hand the night before we still managed to get up relativly early and head down the hill to see the big parade downtown.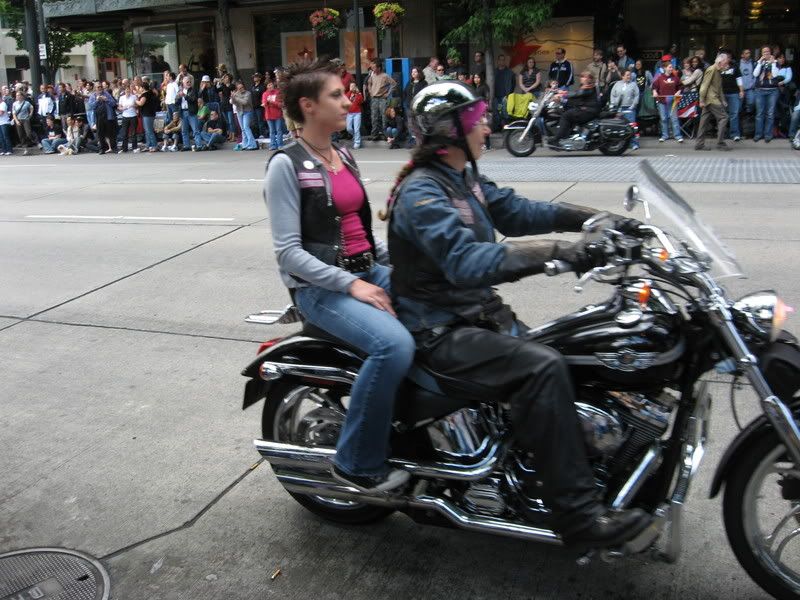 Dykes on bikes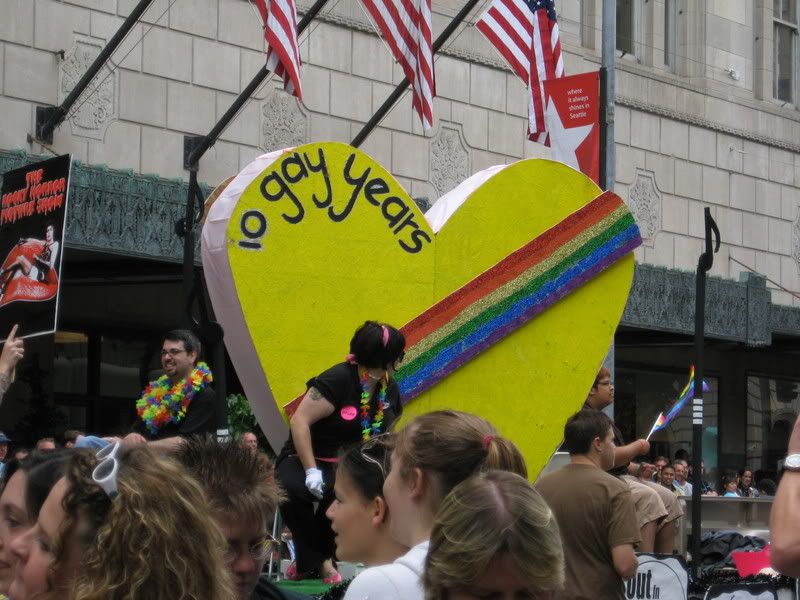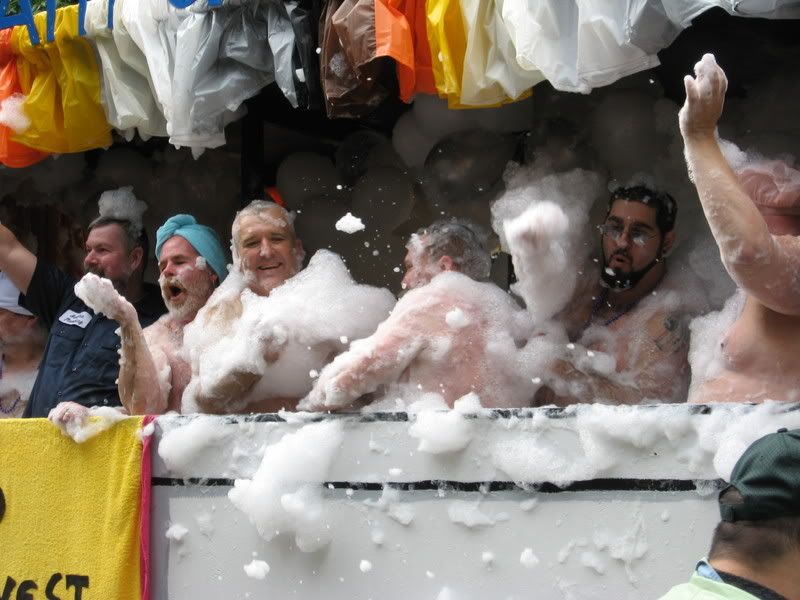 OH MY!
Dorothy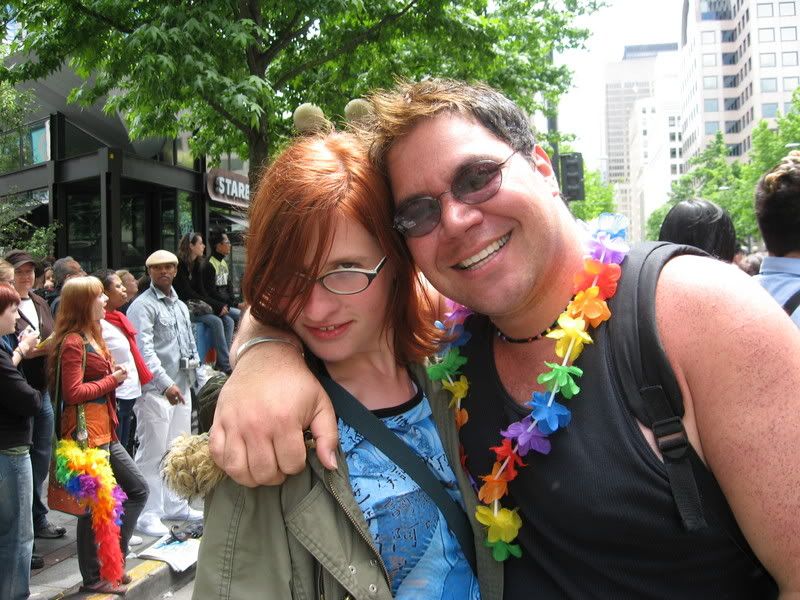 Me and Meka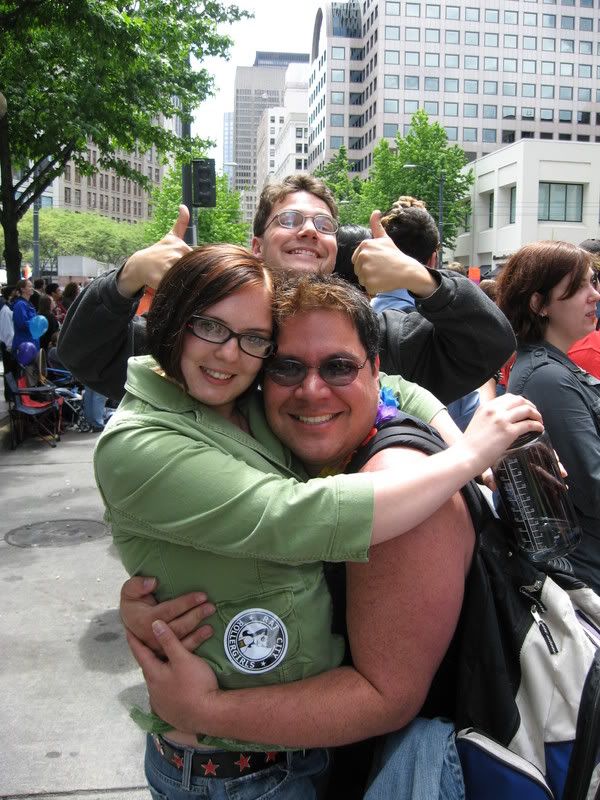 One of my favorite pics of the weekend. Raye, Meka and Chris.
The big parade was kinda dull maybe I was prided out...and hungover. Raye, Andrew, Christine and I all went to Honey Hole and ate sandwiches (a tradition that sorta started last year) and they were pretty awesome. Olay ot the most in-depth post but I just wanted to share my pictures.
Another favortie.to close...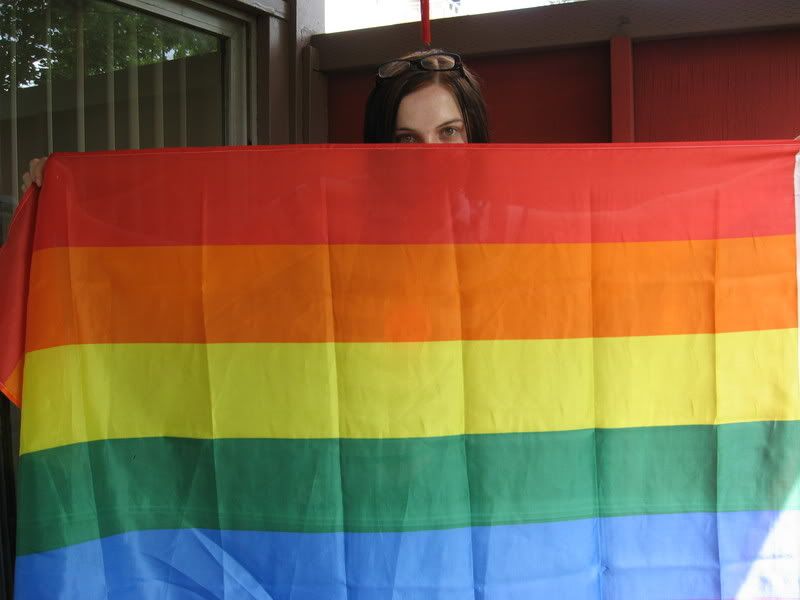 Oh yeah. It's weekends like these that make me sooo happy to live in SEattle and on the Hill. It was a pretty fucking fabulous weekend.
Current Mood:

blah

Current Music:

TV: Family Guy