This weekend was Raye's birthday and we Girls take birthday's very seriously.We went to Chopstix (the dueling piano bar) for Ladies NIght on Thursday. As usual, it was a TON of fun and I didn't even request a single song. (I forgot to get cash). It was the Girls, Sarah, Chris, Derek and Andrew. Once we had everyone We pulled out the erotic cake Christine, Cathy and I got for her and Sarah brought ANOTHER erotic cake, so we had everything covered, boobs, penis and a vagina. This is one of my favorite pictures. Raye looks so happy. SO I don't have a lot of time left here so I'm just going to post mostly pictures.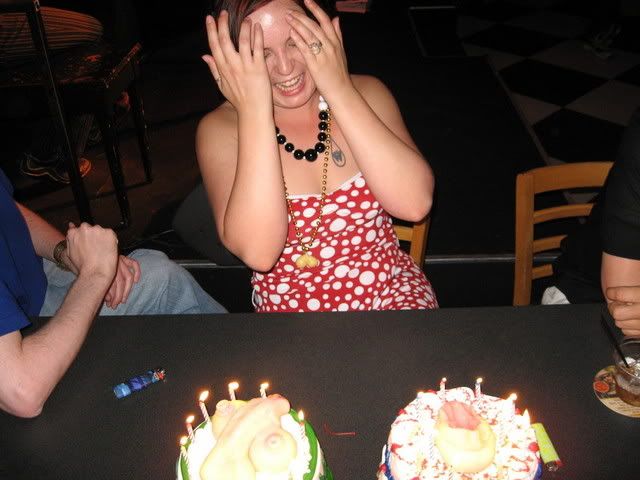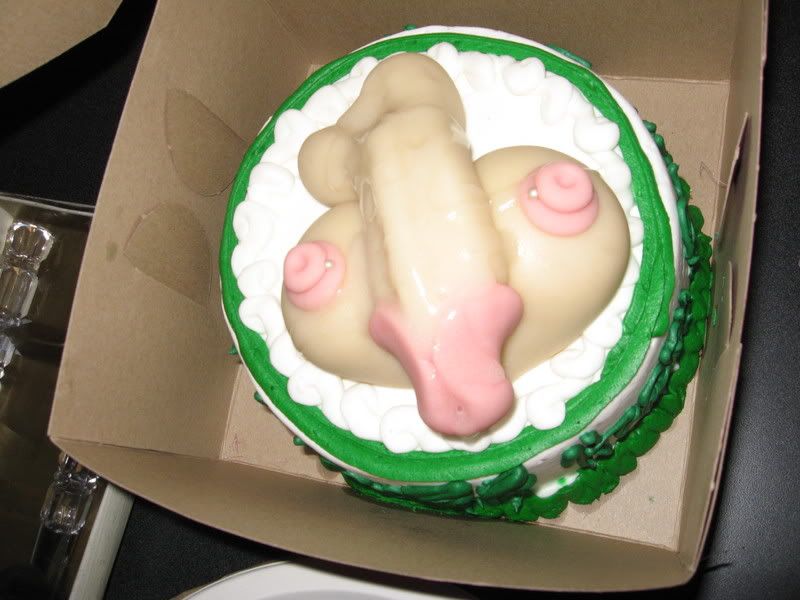 This is the cake, we girls got for Raye. The cake read ""happy b-day, Raye. Now make a wish and Blow"
THeis was Sarah's Cake. It read "happy fucking birthday raye."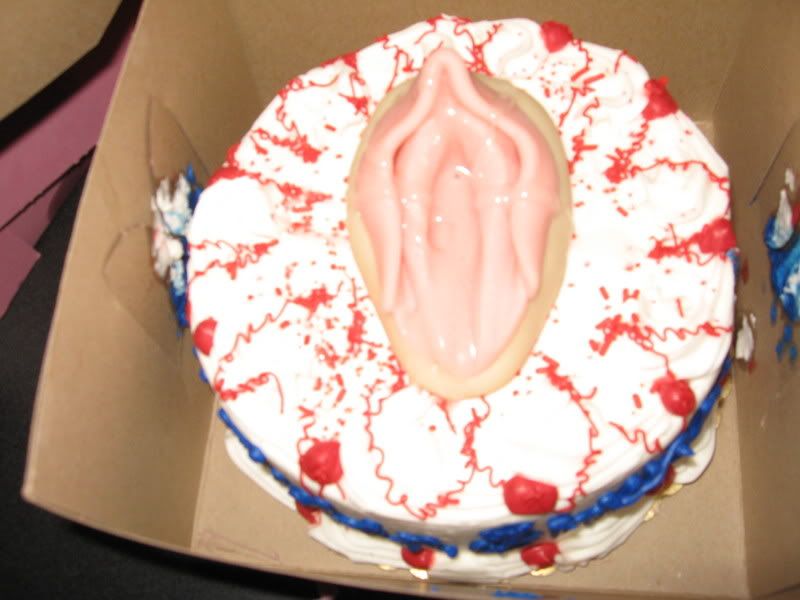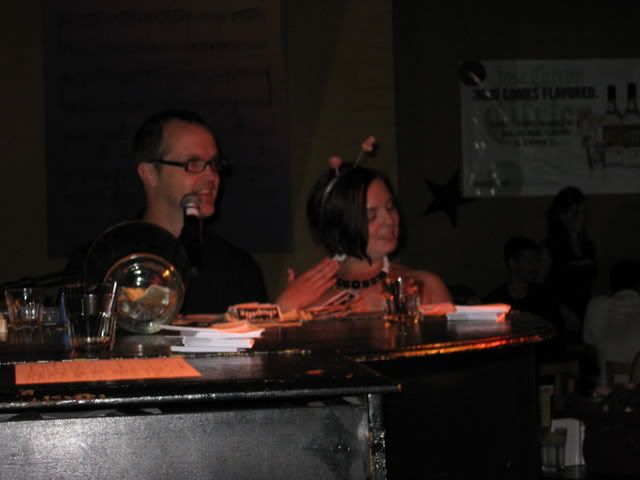 Raye on Stage with Todd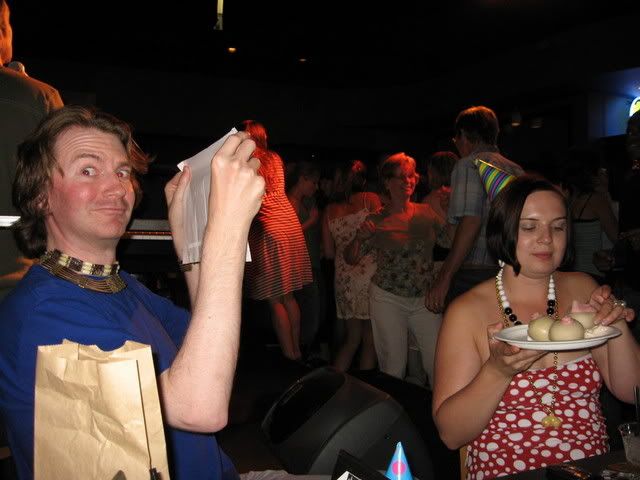 Derek has virgin eyes.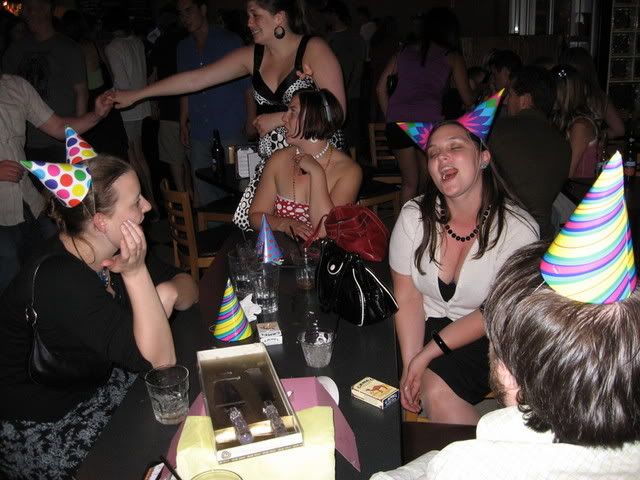 Here's the party picture.
Friday (the 13th) was Rayes birthday propper and after everyone got over thier hangover we went over to Christines place. On the way I got my dorkin' it tuff pic infront of the 7-11 they turned into the kwick-e-mart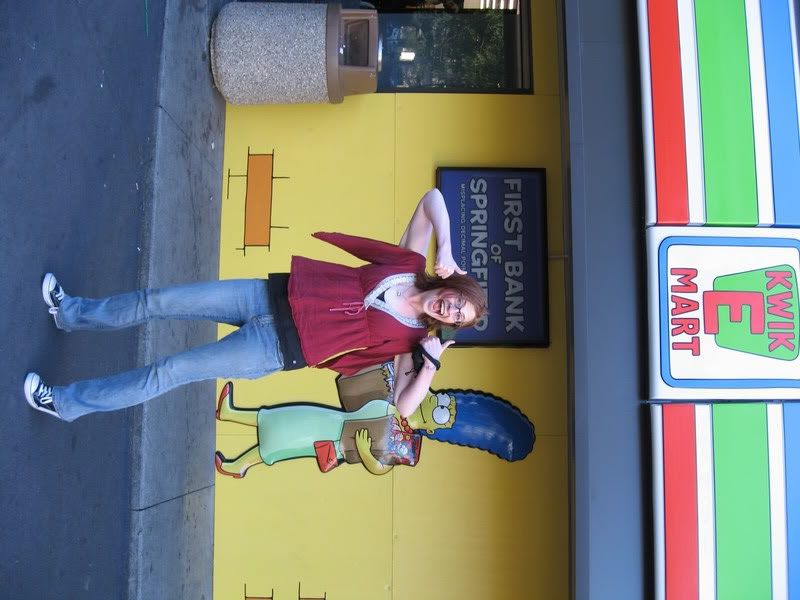 At christine's it was just the Girls. Raye opened her ppresents.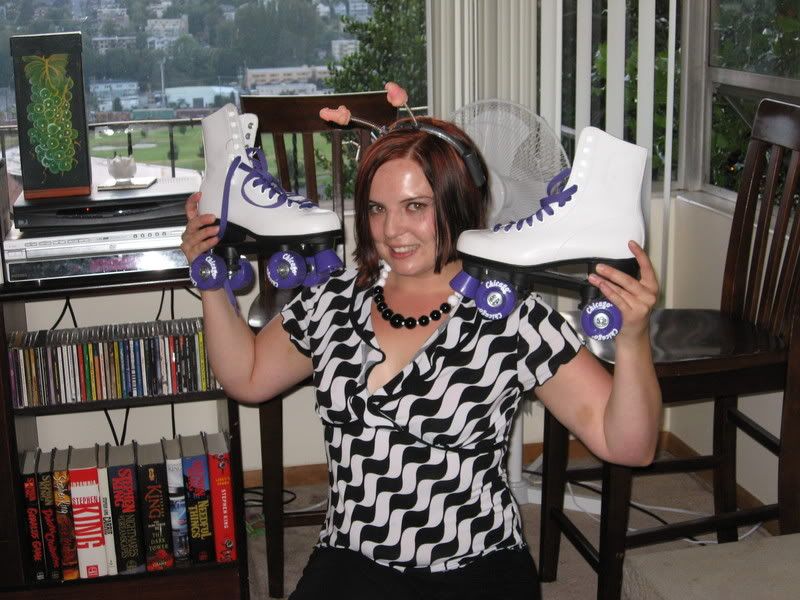 Ray'es got a brand new pair of ROLLERSKATES!!
Then since it was Firday the 13th we moved the party to the cemetary on top of queen anne (mount plesant) When we went to the Cemetary I reverted to High School Mir, the girl who's uber parinoid and terrified of getting gaught while causing troubble. Not to mention a cemetary at night is spooky. The grils saw a side of me they've never seen before. I don't know how I had any friends that tolerated me back in high school. I had fun in retrospect but at the time I was terrified.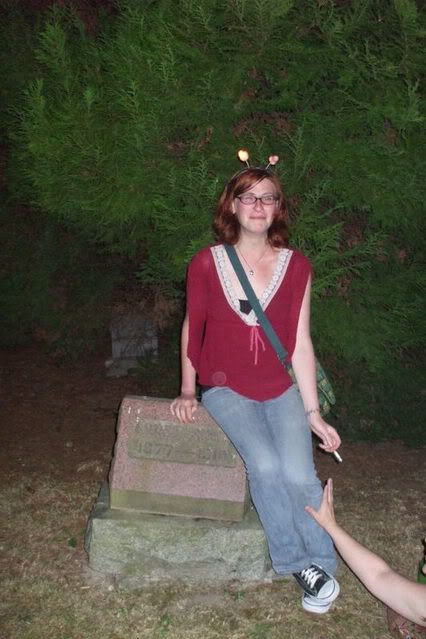 Raye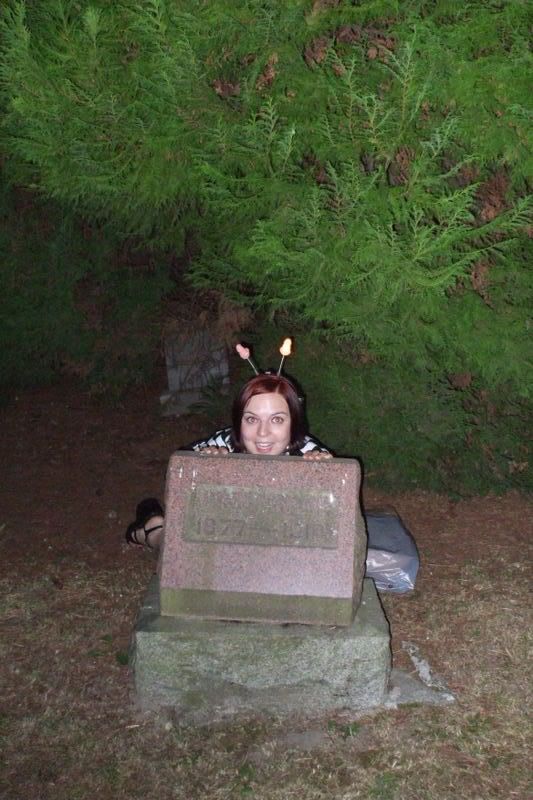 Christine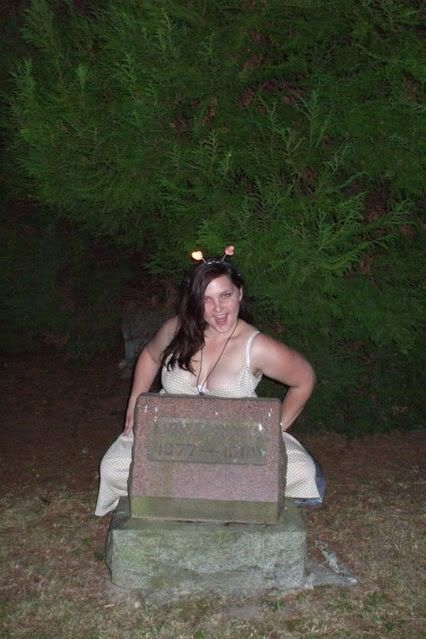 and Cathy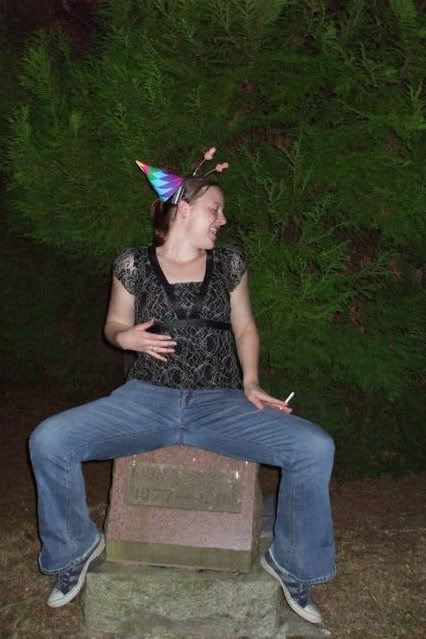 The Penis on our head lit up and my favorte part of the night was Raye going "I'm going to take a look around" turn on her light up penises and walk away. THere was a scare that someone was coming I I was so worked up I almost started crying. I sat in the car and collected myself as the girls lit off Fireworks before we left. I'm a pathetic mess. We spend the rest of the night safely drinkin' at Christines. Now the girls are playing Skippo and I need to head home soon and get some rest becaseu I have a wedding to go to tomorrow/ All in all a fucking AWESOME weekend. It's Saturday night but it feels like it's already Sunday (perhaps becaseu I'm blogging).

Next weekend is Cathy weekend after that I'm going to sleep though August, I think
Current Location:

christine's

Current Mood:

accomplished

Current Music:

The White Stripes