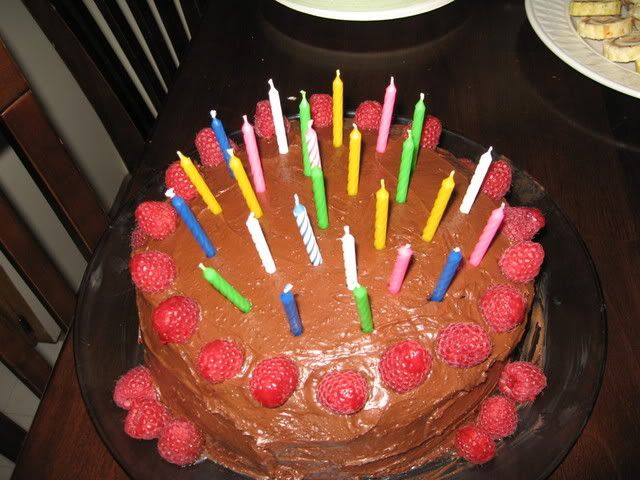 (Cake Cathy baked for Chris' b-day)
Sunday
(last)
Went to a wedding werhe Andrew was one of the groomsman.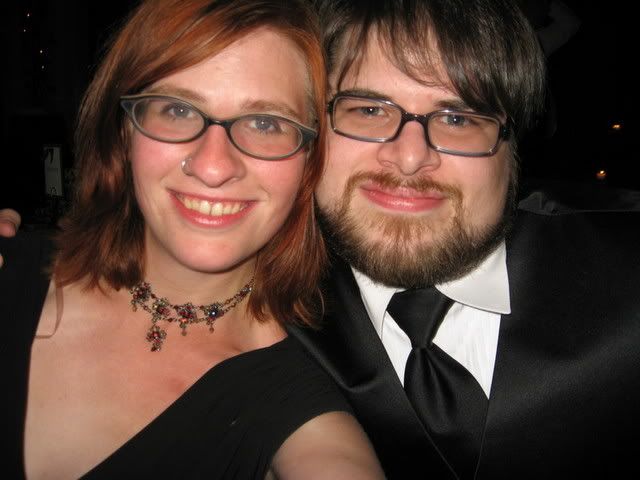 Monday
Cathy's actual birthday. She also got an erotic cake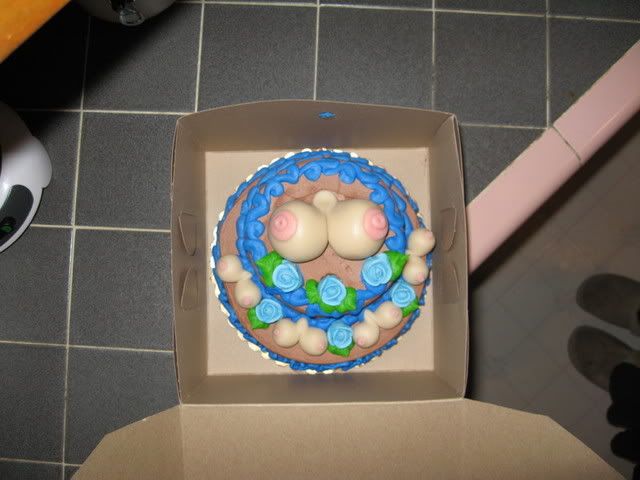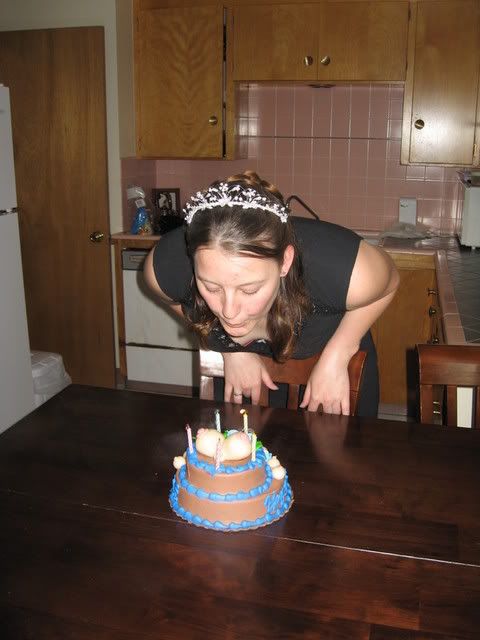 And she got to wear a tiara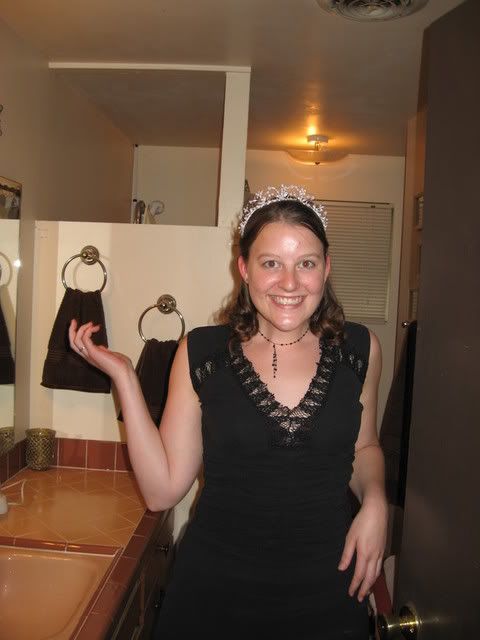 And we all wore party hats, of course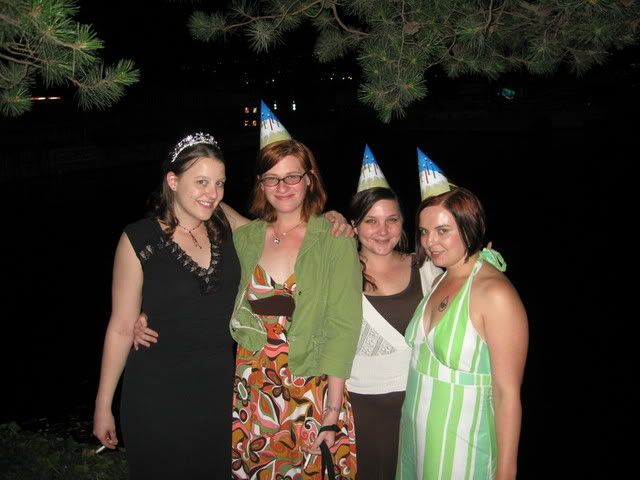 Me & the birthday girl.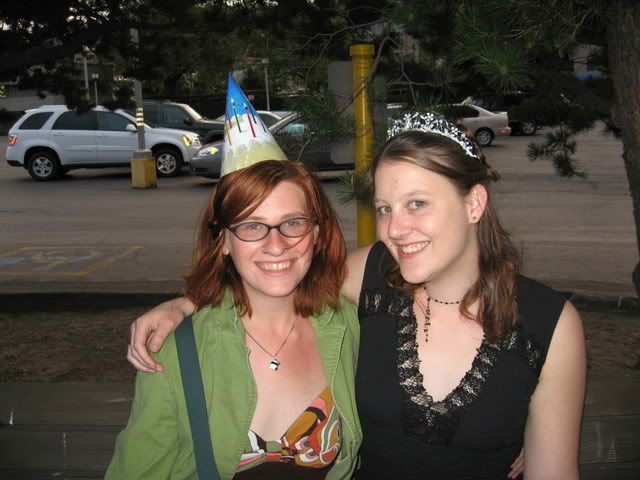 Raye and Cathy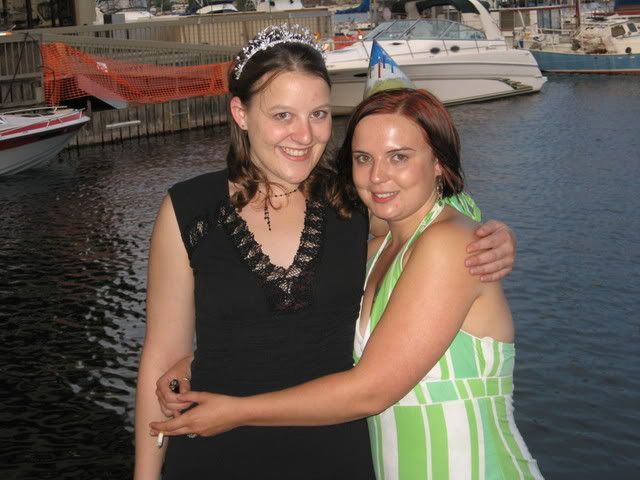 The grils and Dorthy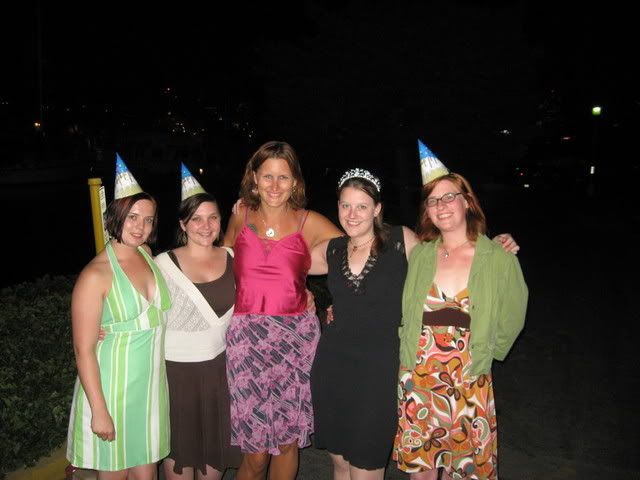 Friday
Wii night & Chris' B-day surprize
So Friday night went rather well. We had a huge spread of food and Chris was actually surprized to find that wii night was also a b-day party for him.
Here's the spread (not pictured chicken and crab cakes)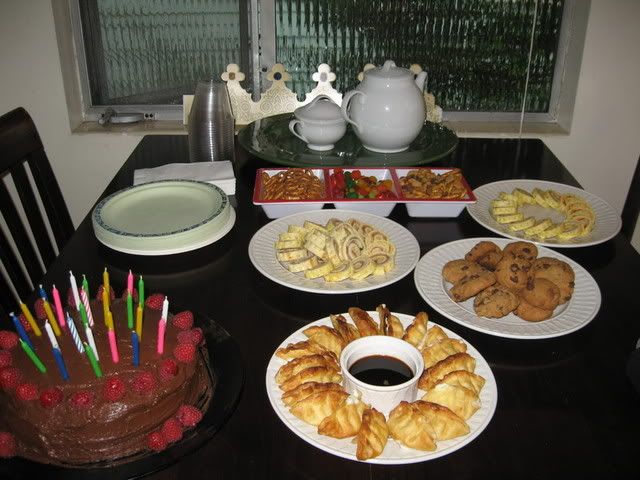 The b-day boy blows out his candles...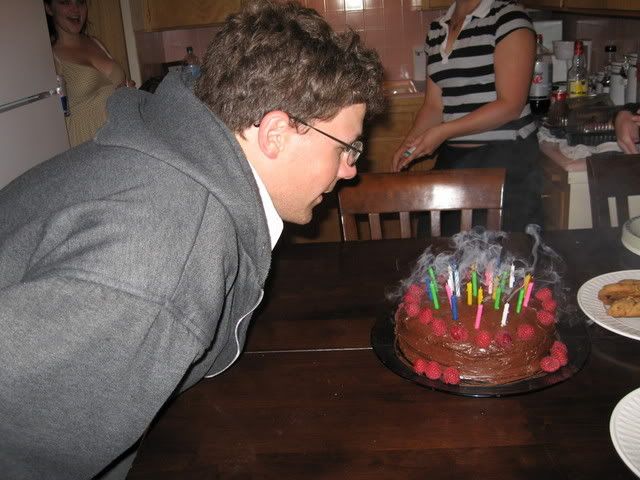 And Raye promptly smears chocolat on his face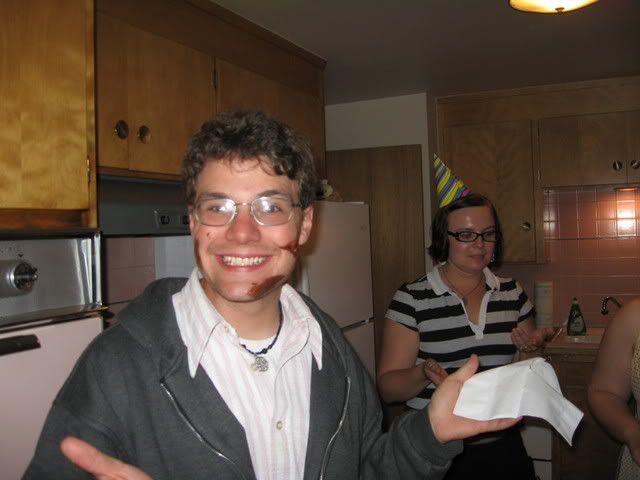 After presents, we played Wii for a while, Mario Party.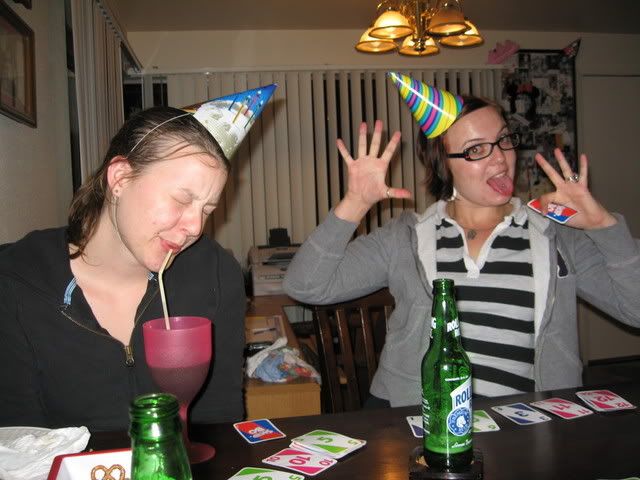 Then once that was over and done with we played skip-bo for a while. (I think Cathy's drink was a little strong.)
Saturday
For Cathy's night of the weekend we went to Julia's for lunch and for the cabaret show. Derek and Malika and Eric came out with us for dinner. Again, Cathy wore her fabulous tiara and we wore the party hats.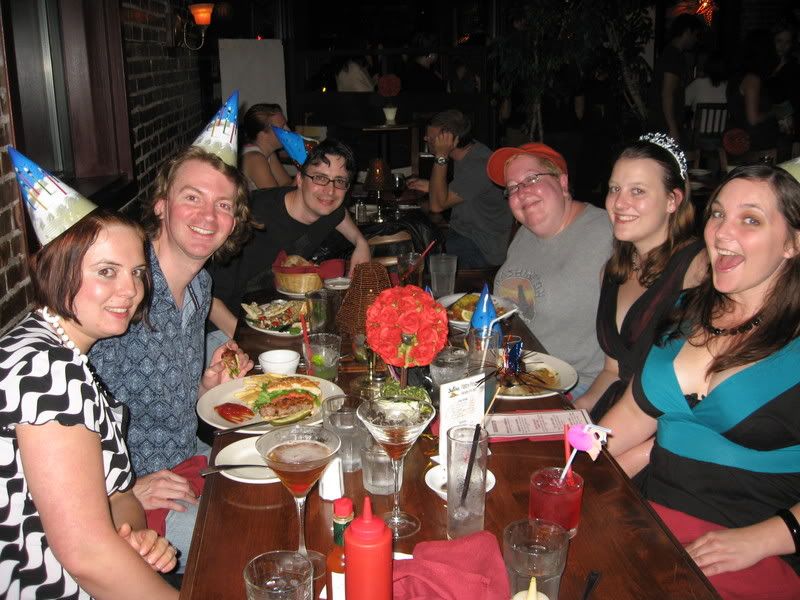 I would have had more pictures but aparently, we weren't allowed to this is the only pic I took.
Anyway it's been really fun, but I'm ready to relax now. Thanks for the memories, ladies. I had so much fun, but i think I would need to got in a coma to make up for loss of sleep and I could go a while without eating again. Next year I'm making one of the girls or Chris an honorary Leo. :)
The past two weeks have been so busy. I blogged about last weekend's festivities but since last Saturday I haven't been able to upload photos since, so here it is....THE big photo block of the crazy birthday week...
Current Location:

the 'rents

Current Mood:

calm

Current Music:

TV: Rescue Me