Friday, I went out with Andrew and his friends Mia and Jesse for drinks. had a good time, started at a place where the drinks were pretty expensive then moved along to the Tin Hat, which had stonger drinks in my price range. Damn right. :) Good times. I spent way too much money this weekend.

Saturday, Christine and I had plans to go looking for my Glinda costume. She picked me up and we headed north, hitting every good will, value village or costume shop we could find and a craft store for some goodies to jazz up whatever dress we might find. The only Glinda "costume" we found was the sexy Glinda, which wouldn't be right, unless we were all going to be tarted up which is not the case. We thought that we could find a poofy wedding dress and dye it pink. So my favorite moment of the day was when I was in a good will or something, trying on this wedding dress that would have been perfect. I was in the changing room and my phone rang. It was Raye and when i said to her, "Hey, can I call you back? I'm in a dressing room trying on a wedding dress." Her reaction was priceless. "WHAT?!" Then she stammered for a while untill I said "Yeah I'm looking for my Glinda costume." "Oh...I thought...nevermind...i'm just digging myself deeper into a hole." HA! Man you'd think that with living with someone for over a year they'd know you well enough to know you wouldn't just up and get married on a whim, but I guess we've seen stranger things happen in the not too distant past. *shrug* Still hilarious. Unfortunitly the dress that would have been perfect apparently belonged to a person who didn't have any ribs. We couldn't zip it up all the way in the bust area and that was the closest to the right dress we found all day.

We ended up all the way up in my old stomping grounds of Edmonds/MLT/Lynwood. We even ended up in Alderwood mall to find a broch for a dress we had yet to get (none of the 16 year old store workers knew what a broch was, it was very frustraiting). Man I don't even recognize that place anymore. I did however recognize a girl i knew from school/my old apartment complex and she had her kids in tote. That depressed me even further. We found a starrey broach and high talied it out of that terrible mall. Even though we didn't find the dress we did find a wand and some things at a craft store to jazz up whatever dress we did find. I took Christine out for dinner, then we made it back to the city and hung out drinking for a little while longer. I had a really fun day, even though it might not have been as sucessful as I would have hoped.

However, now I've got my dress. Christine found and bid on e-bay and won now I just have to pay her back and hope that it fits when it gets here. Then we'll have a craft night a jazz it up a little bit more before Halloween.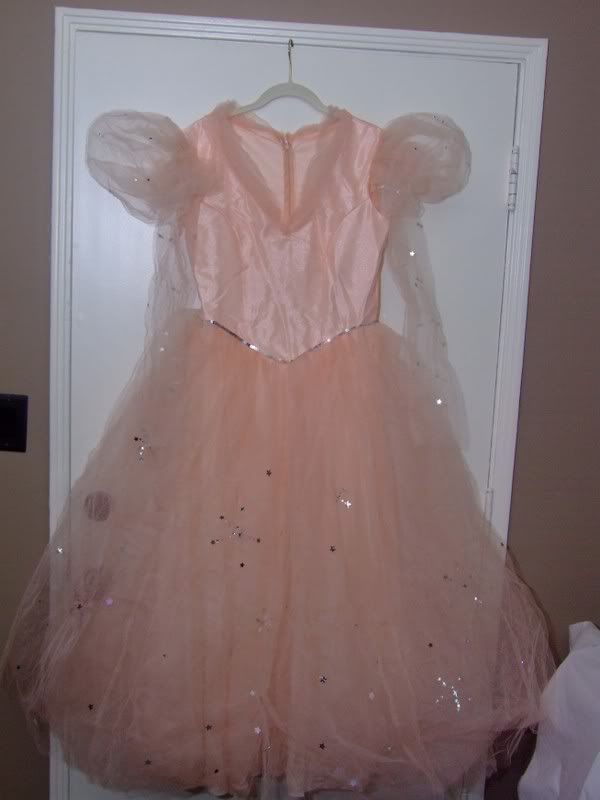 Sunday, I was hungover most of the day from the copious amount of margaretas I made the night before. I went to the rents as usual, vegged out and watched hours of Dr. Who with my mum.
Current Music:

Elton John "The Bitch is Back