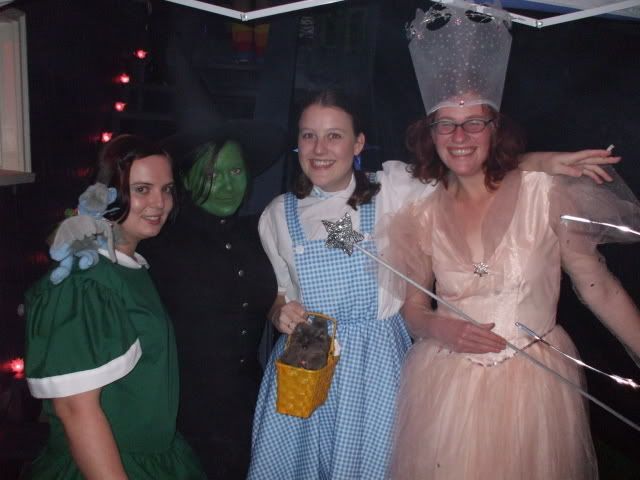 The Girls and me in our wonderful Wizard of Oz costumes!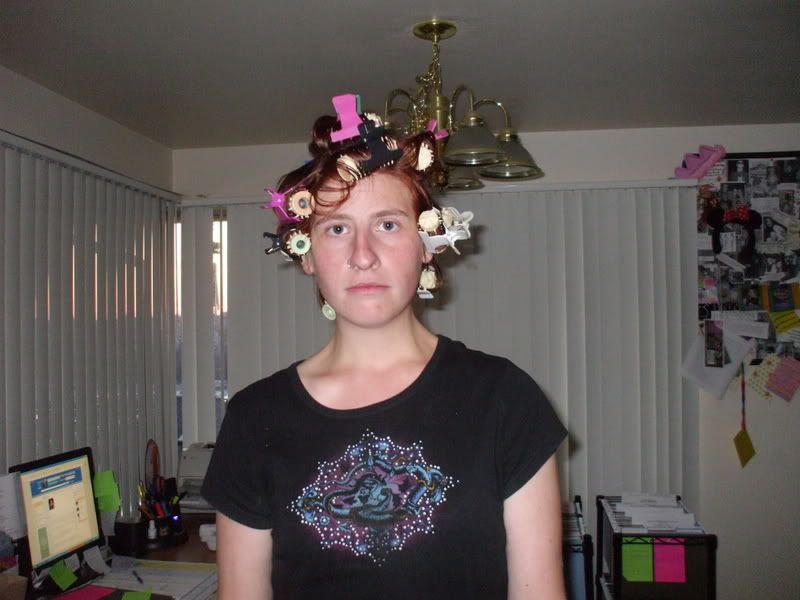 Glinda Step ONE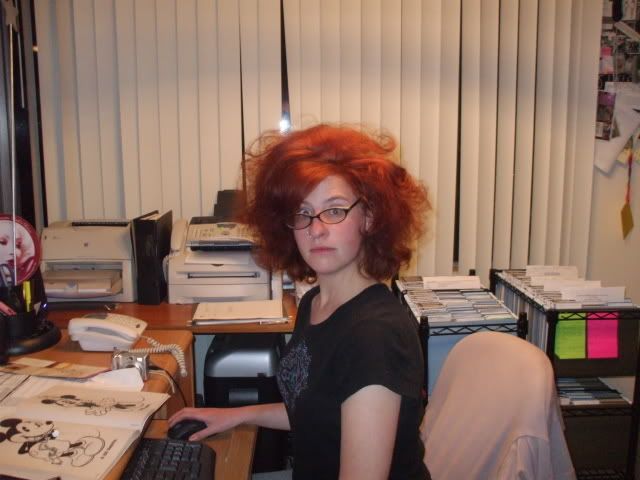 Glinda Step TWO (Robert Smith Hair)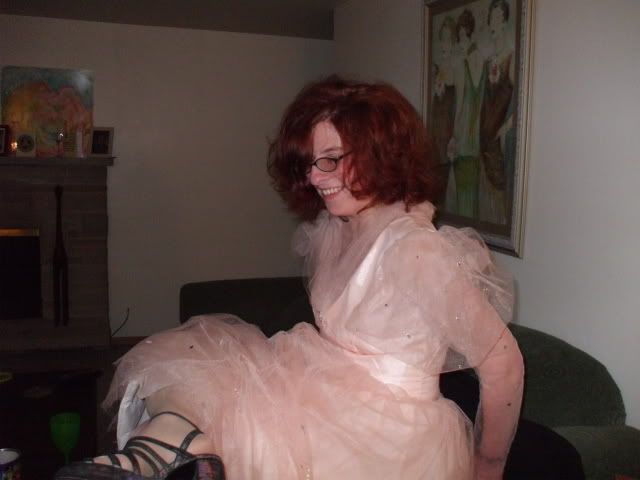 Step THREE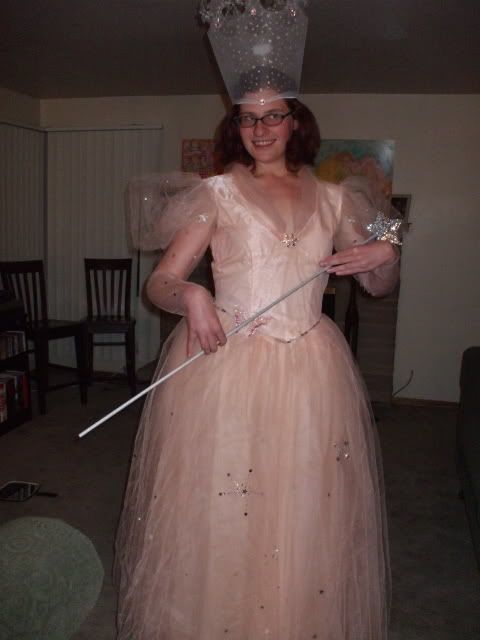 Done!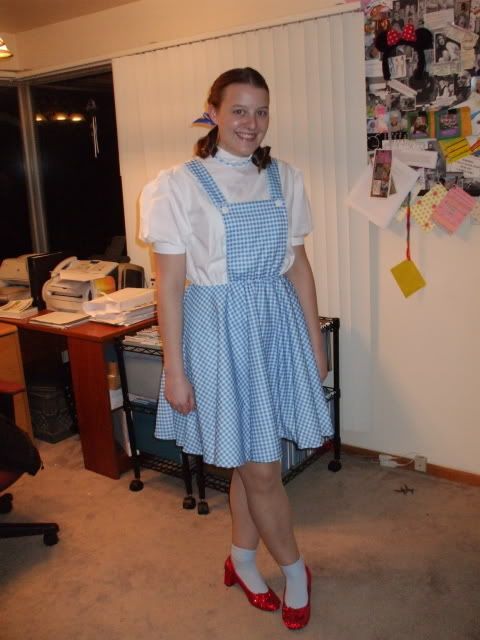 Cathy makes an Adorible Dorothy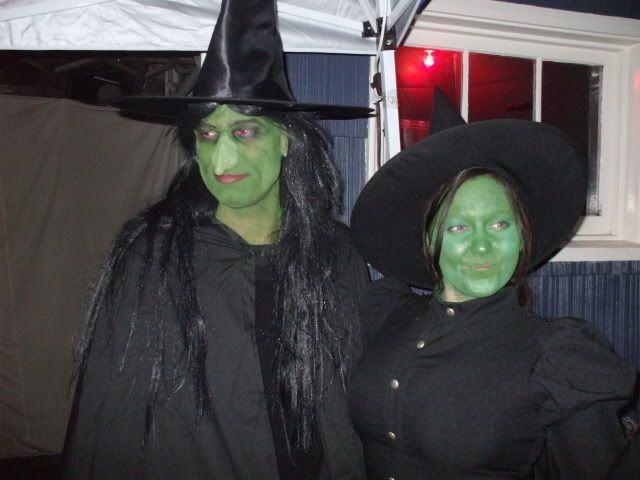 Omigod, I can't belive some one came in the same costume...oh wait, see the socks that's the wicked witch of the east. They're SISTERS!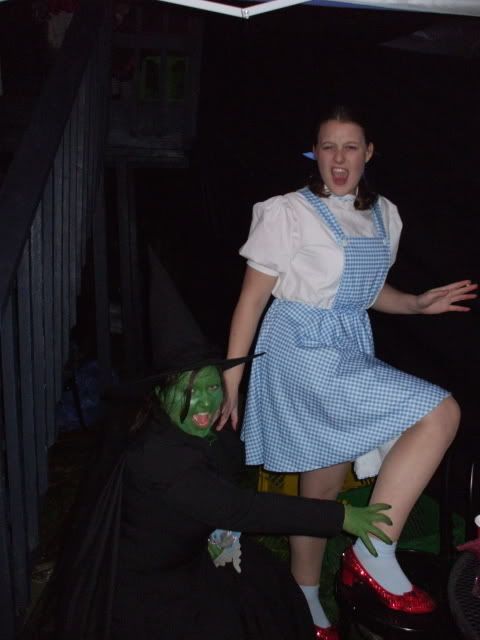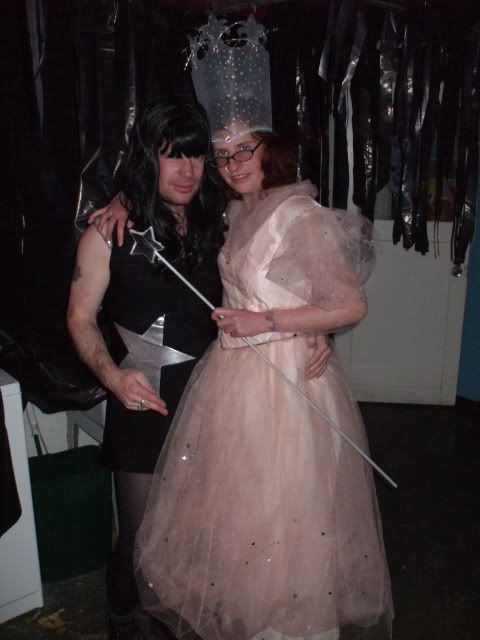 Mir and Dan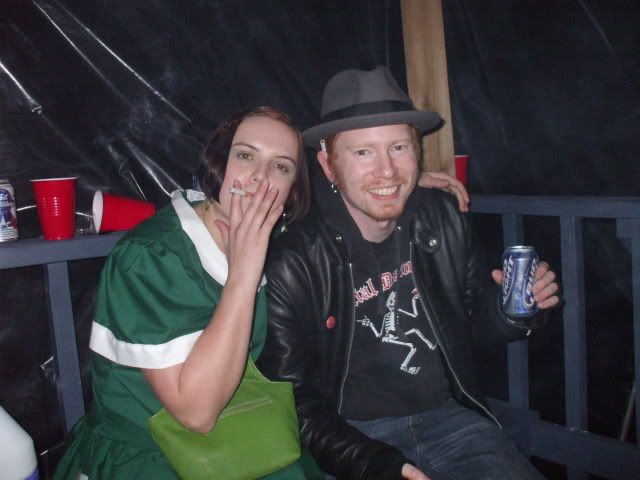 Raye and John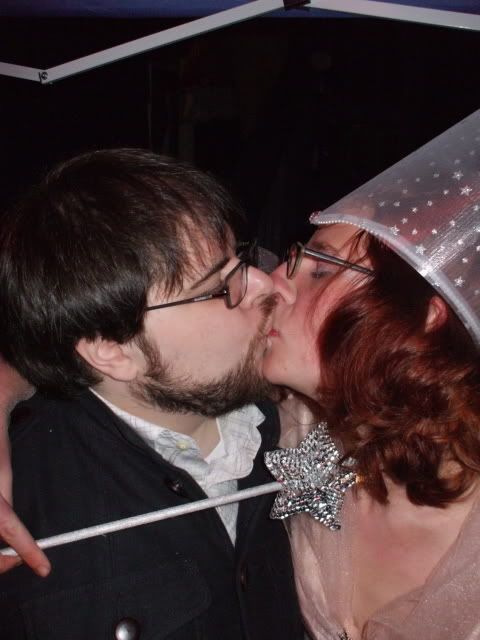 Awww.