ONE MILLION TEETH
PLAYING!! I got a bar, a band and booze. Not to mention friends and good times.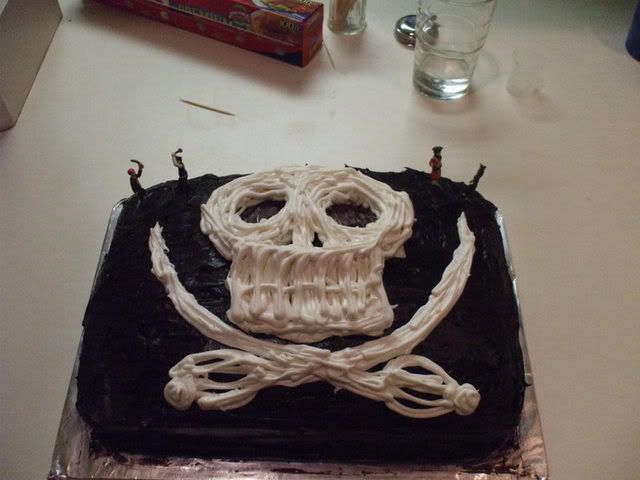 This was my cake. Cathy made it and Derek did the AMAZING decorating job. Is there anything that guy can't do?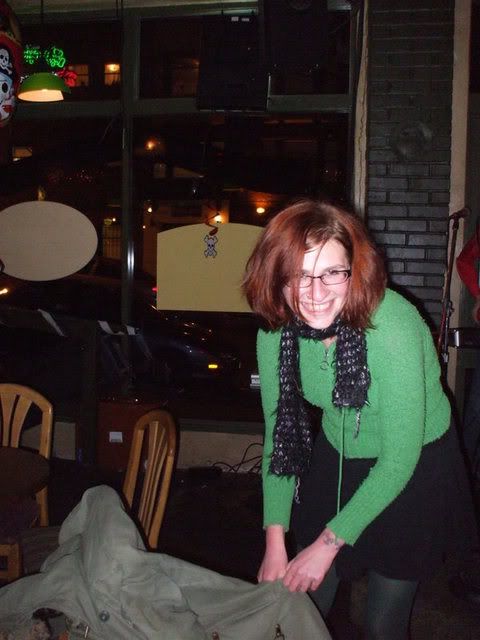 Settling in after the surprise. Very Smiliey!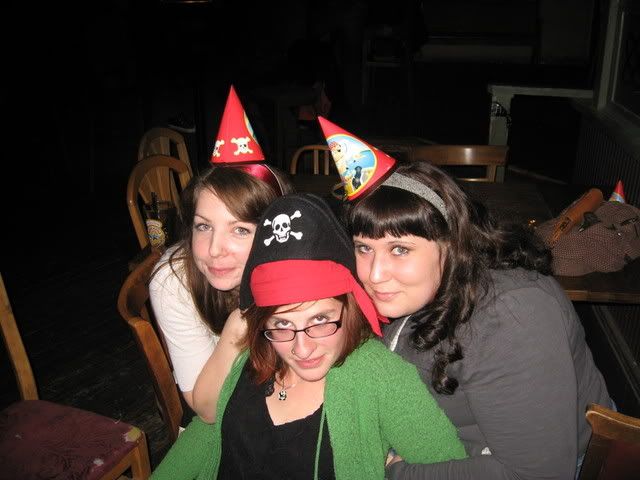 Irene and Shawna, I don't get to see these girls very often. Yeay!! There were pointy pirate party hats and I got a propper pirate hat.
So I just realized I didn't take any pics of One MIllion Teeth playing. I was too busy watching them and talking to Irene and Shawna. But after they finished it was so time for a cigarette. So I did get a pic with Paul and Nathaniel.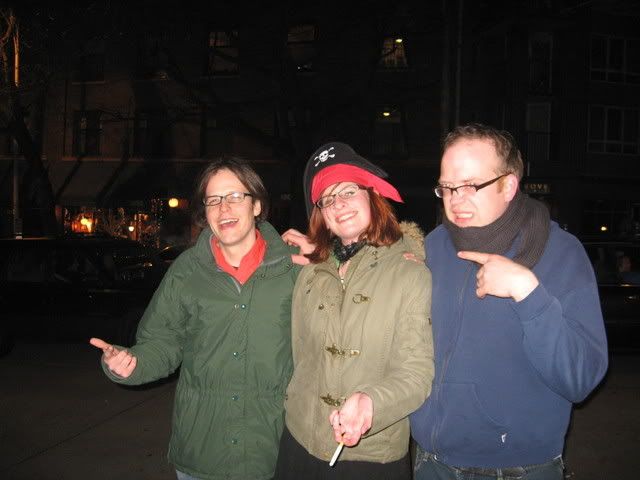 Then it was time for CAKE!!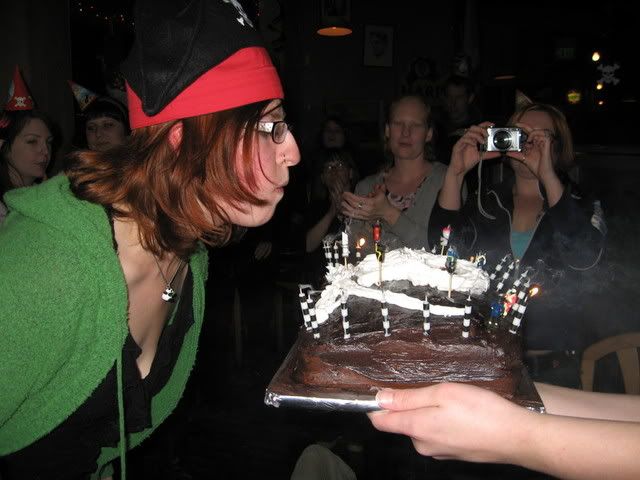 There was just one damn candle that wouldn't go out.
But what am I going to do with ALL these presents?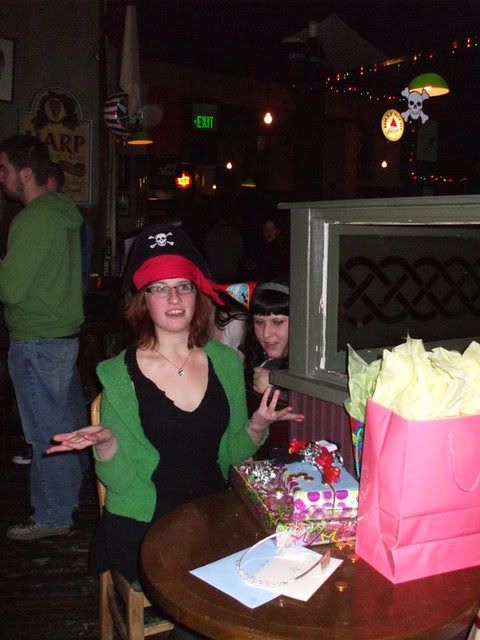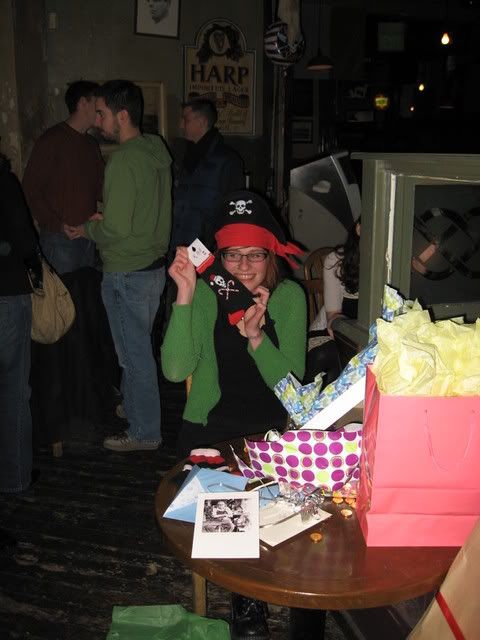 Christmas Pirate socks frin Cathy! She gets a thank you kiss.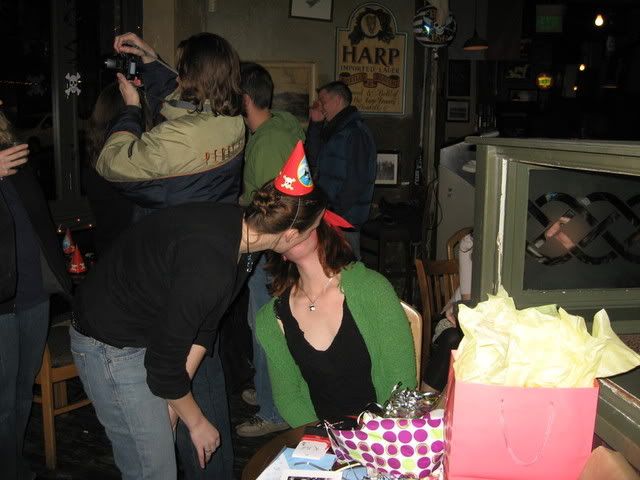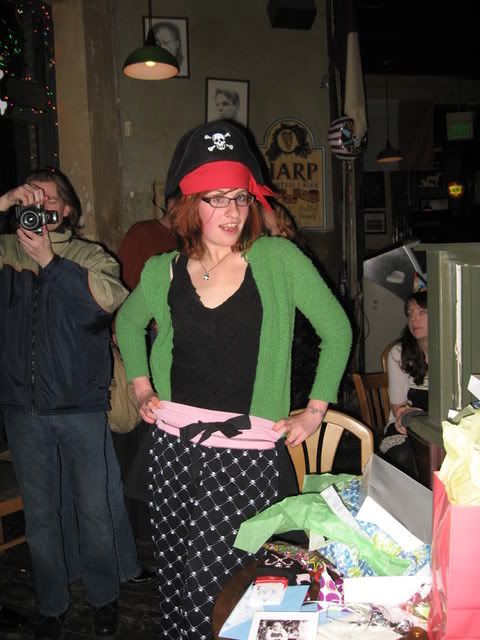 Pirate Pajama Pants from Raye! Another kiss.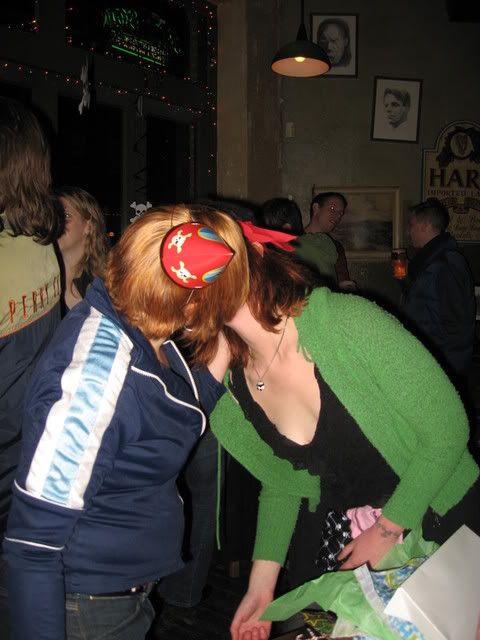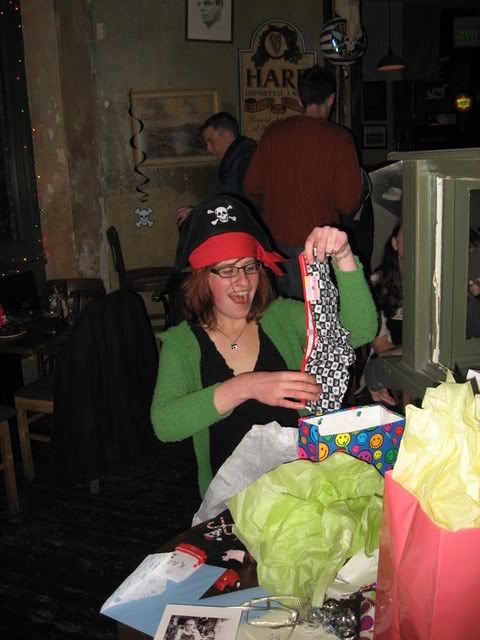 And PIRATE PANTIES!!! When the girls have a theme they really run with it.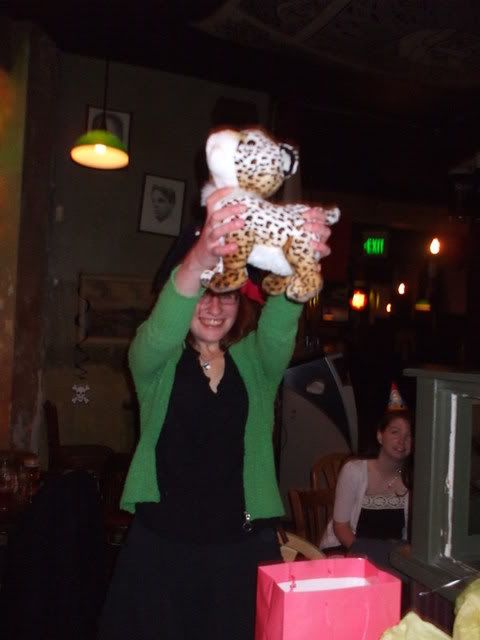 I got my lepard!!! When guessing what my surprise would be I guessed a lot of weird ass shit. A whiskey distillery, cheese of the month club, a weekend with Ewan McGreggor, a marching band that coulld play Velvet Underground songs, and a LEPARD. I meant a real one but Raye's not a cat person. tee hee. I got my lepard. He's adorible.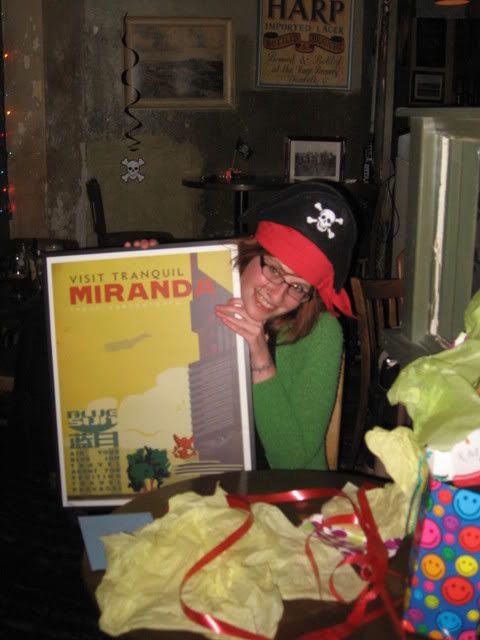 Andrew got me this awesome poster. It's a travel poster for the planet Miranda on Serenity "Visit Tranquil Miranda" Funny too becasue that's the planet full of dead people. Not only does it have my name on it, it's super dorky AND I love the look of it!!! It's totally my style. He wins points and gets a kisses too.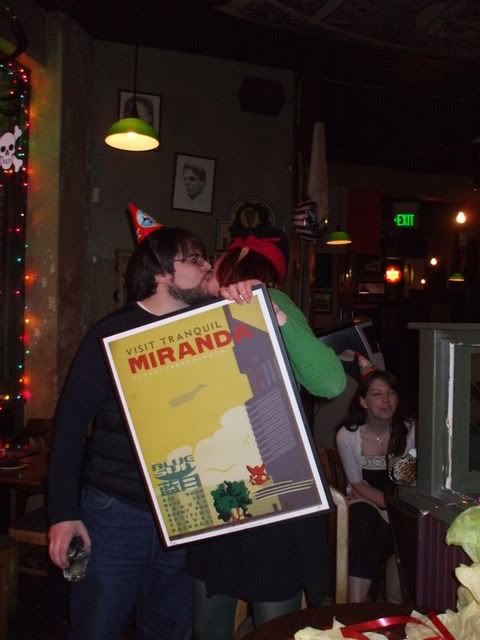 Finally my last gift was from all the girls and Andrew. The big gift. I opened the box to find an envelope.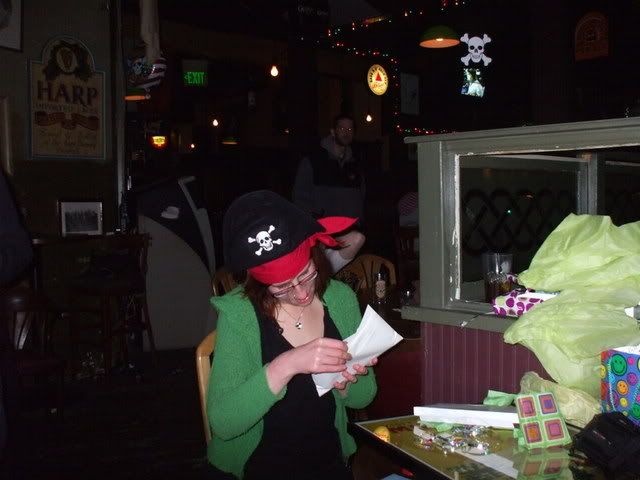 I opened the envelope to discover they got me....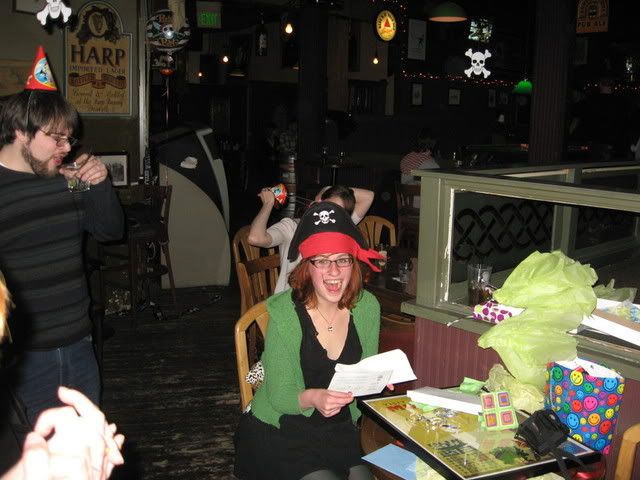 OMIGOD!!! TANGO LESSONS!!!!!
I've wanted to learn how to tango for years. Actually I saw Moulin Rouge the night of 9/11. I was sad when i walked into the theatre but when I walked out I forgot about everything and just thought about how Tango is sexiest dance ever and I've wanted to learn it ever since. Actually, for years I had the new years resolution of 1. get skinny 2. learn to tango. Well now that finally gets fulfilled. I almost cried when I found that gift. It's the best ever. My girls know me so well. They made my dream come true! AND I have the most awesome boyfreind ever becasue he's going to take the class with me every week so I have a partner.I have the most amazing friends ever. I'm such a lucky girl.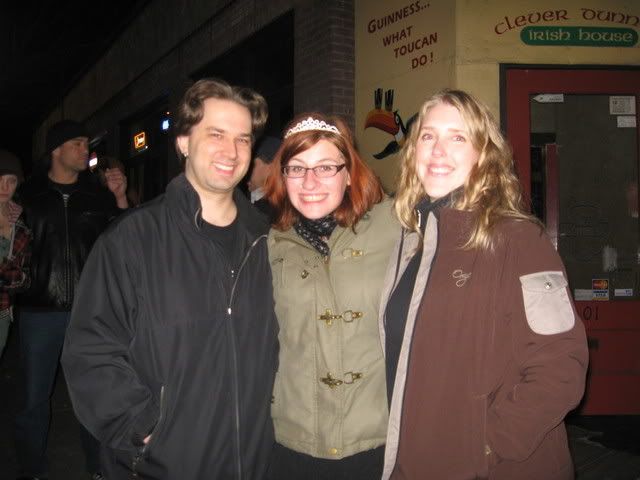 Kate and Brent. Brent and I did a little Young Ones quoteing "It's my birthday today." "Well you knew that anyway and we don't care."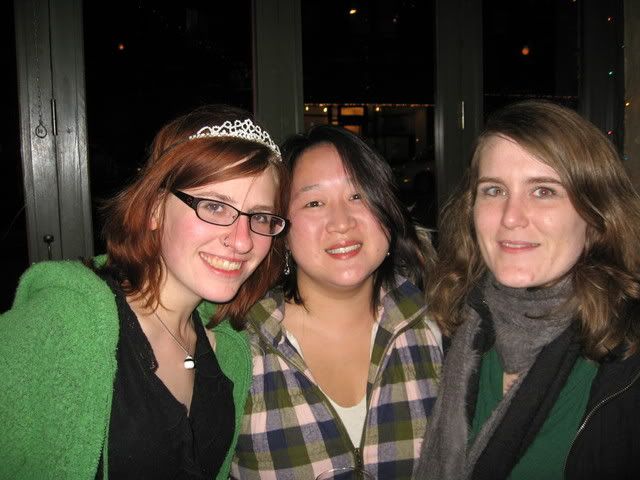 Me, Mia and Amy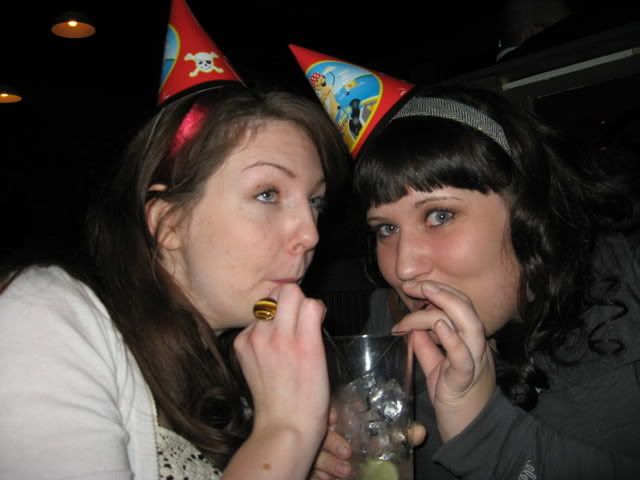 Irene and Shawna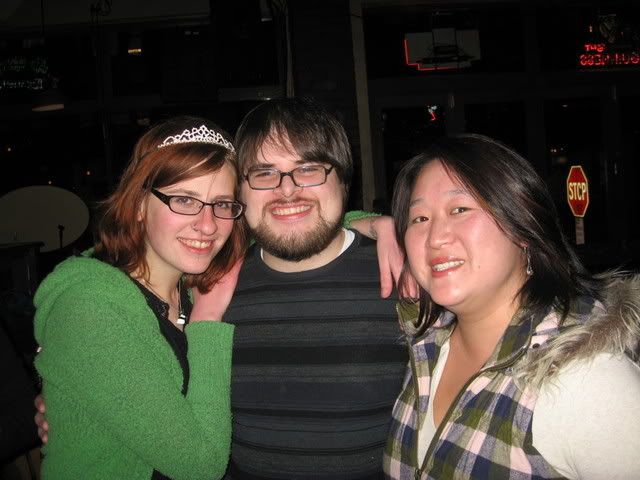 Me Andrew & Mia
Christine and me. If I could use photoshp I'd put one of those thinky bubbles that would read "BEST BIRTHDAY PARTY EVER!"
So Saturday I got my surprise party!!! The girls have been planning this party for months and it went very very well. The Suprise? PARTY THAT THE CLEVER DUNNES WITH A PIRATE THEME AND
Current Mood:

happy

Current Music:

TV: The Simpson