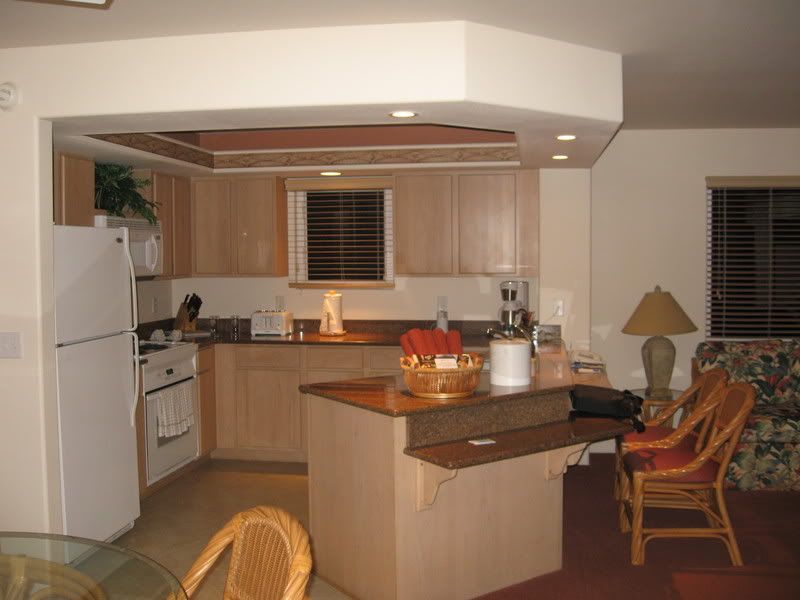 Look at that kitchen!!!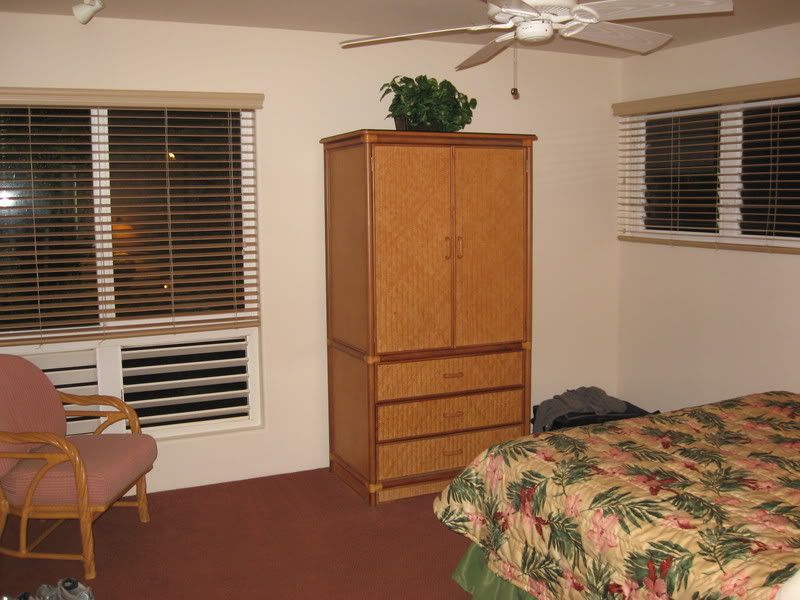 The room I'm sitting in.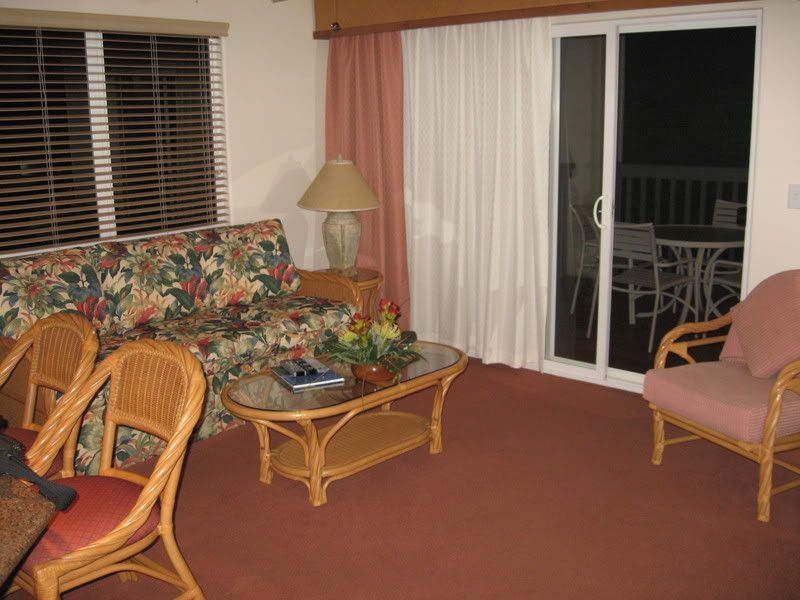 A hedious couch and a smocke deck.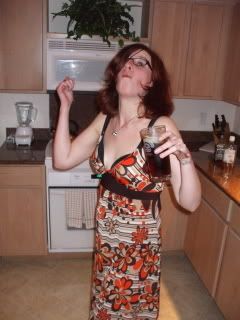 Me drinkin' myself retarded (from the looks of it) but doing it in my fabulous new dress I bought for the trip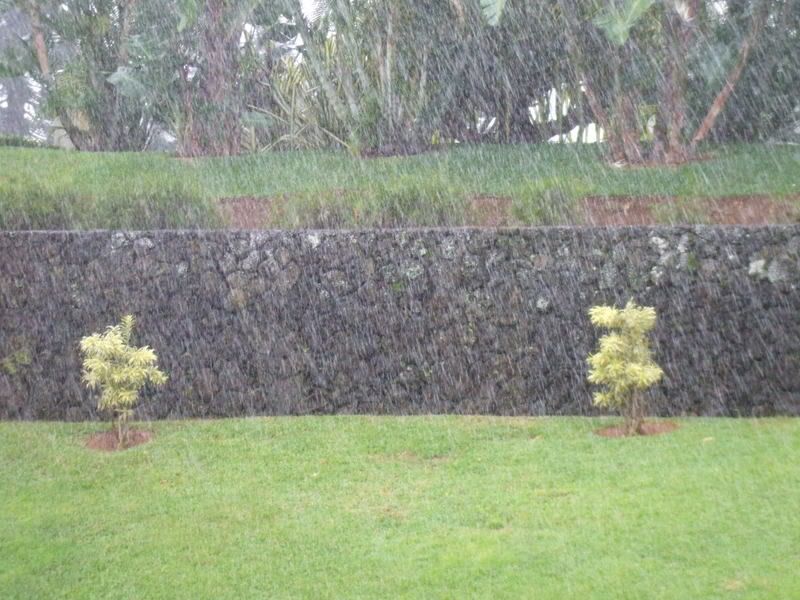 Check out the rain, man. I slept through this bout but it was nice to listen to while I was half asleep hatin' life.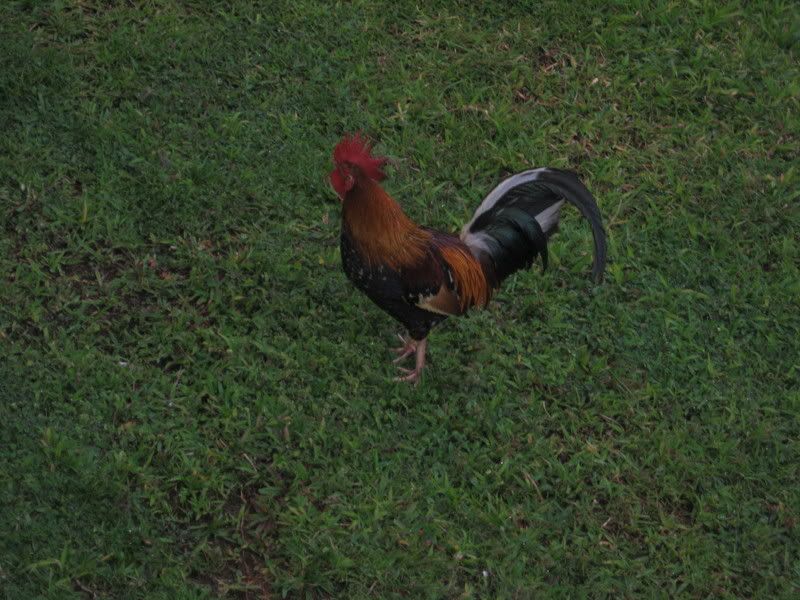 COCK! Dude there are chickens all over the place! It's crazy. It's so surreal tpo me to hear cocks crowing all day. I sort of pause for a moment and think "did I magicly transport to a farm?" Also we were out smoking on the deck and a hen flew up on our rails. I freaked out. . I can't beleave I was scared of something I eat regularly. More startled than scared. Chickens man....chickens. Lot of Cock jokes throughout the day.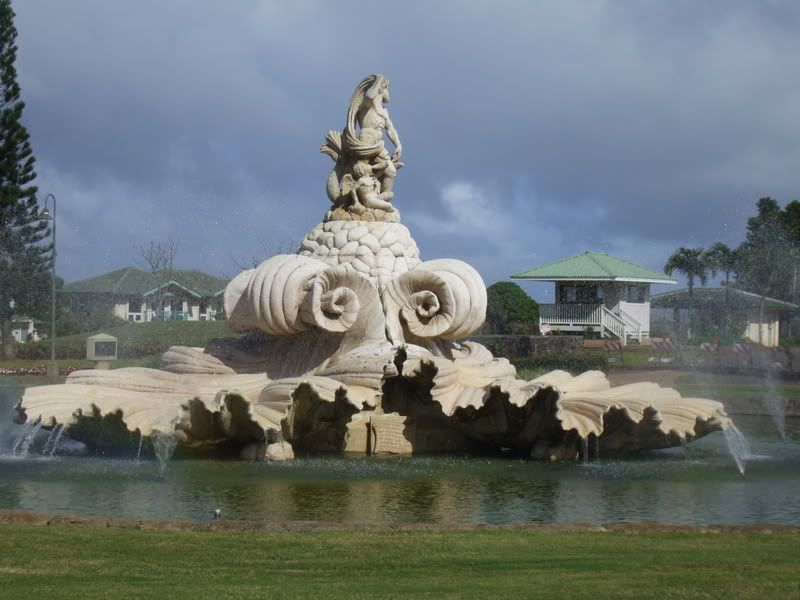 Fountain at Princevillle while we were walking to the store. Man they are not walkers out here. Everyone has a car and assumes we do too. We actually get dirty looks for being pedestrians. It's kinda annoying. The concierge when we checked in was astonded that we don't have a car. I think he thinks we can't last the week without a car. But we don't have a choice and I do'nt like people underestimating my abaility to walk (and use public transport, though theres not much here). He pointed out that it rains often off and on on the island and we just had to say "Dude, we're from Seattle, where we walk in the rain."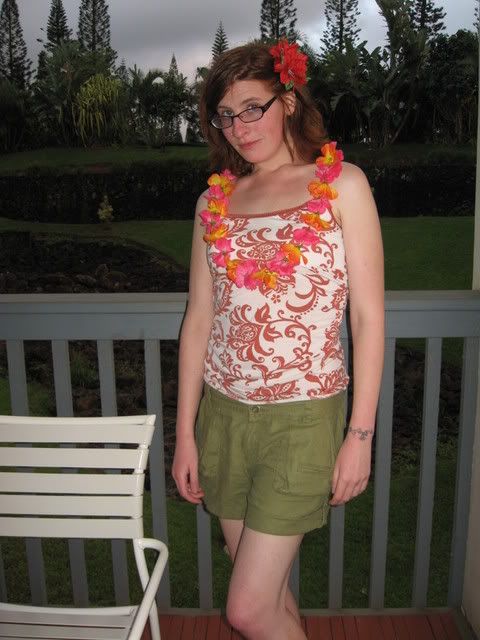 Anyway one last pic of Raye and Me hungonvwer and dorkin it tuff. I don't know I I did the Zoolander face (or tried to)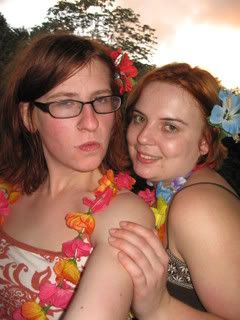 So I'm sitting in my room in the condo in my PJs, a lai around my neck and a faux flower in my har. So I'm in paradise and sitting in my room watching a marathon of America 's Next Top Model. Why you may ask? Because I"m on HOLIDAY! I can do whatever I Jolly Well Like! Actually it's mostly because day one in hawaii has been dedicated to nursing a nasty hangover from the celebrating that took place when we got into town last night. We didn't make it to the beach, we didn't make it to the pool We made it to the grocery store in Princeville so I suppose that's productive. That's kinda my point of tthis trip any way, When I travel I'm always GO GO GO. I have stuff that I want to see, museums and shit to go to and then I go out and do the bars untill closing time and then I go to bed get up early and start al over again. This is my holiday and even though we've got some activities planned, I'm down for just kickin' around the pool or on the beach. So a day of junk food and ANTM is cool. It's raining outside anyway and the condo's pretty nice! I could totaly get used to this cushy living. We've got cable, internet (obviously), a washer & dryer, a dish washer, we've each got our own room and out own bathroom. we have a proper kitchen and wow its REALLY RAINING...anyway Rays got jets in her bathtub. It's pretty awsome. Anyway, even though I haven't done much I've got picutures...