Last week I submitted my novella manuscript to a novella contest by a small press. I'm sure I wont win but it felt good to send it away to be read. I'm sure the more I do it the easier it'll be and I'll do it more often. I'm already on the lookout, excited about submitting pieces to other places. Go Team Mir!

Tending bar at the theatre has been fun but it took a lot out of me on Friday. Going to work, hitting the gym and going straight to the theatre to tend bar and watch the door through a three hour play is bloody exhausting. After the show got out on Friday I walked up to King Cobra but just stood outside and smoked & talked for a half on hour or so with Raye, Cathy and Billy before going home and passing the fuck out before midnight. Oh well this upcoming weekend I'm only working one night, and after the run I'll have money for Christine weekend in PDX next month. So excited.
Saturday there was a reunion of a bunch of the Edmonds Crew, my old friends from High School. Three of 'em are in a band that was playing a record release show at the Showbox this weekend. I'm kinda rude because I talked through the show, and wasn't really there to see the band, more to see old friends than anything else. A lot of the folks I hadn't seen since, well the last time they played a show at the Showbox in December of 2006. With the exception of a few random run-ins and seeing Shawna and Irene occasionally it had been a while. I got pretty trollied and the night gets very hazy, especially the walk home. However I have to say it's really satisfying to answer the question "how've you been" and be able to honestly answer "Really
well
, actually." That's nice. I took lots of drunken pics, or rather I had other people take pics of drunken me with old friends. Uploading the pics I felt like such a bloody narcissist. Oh well.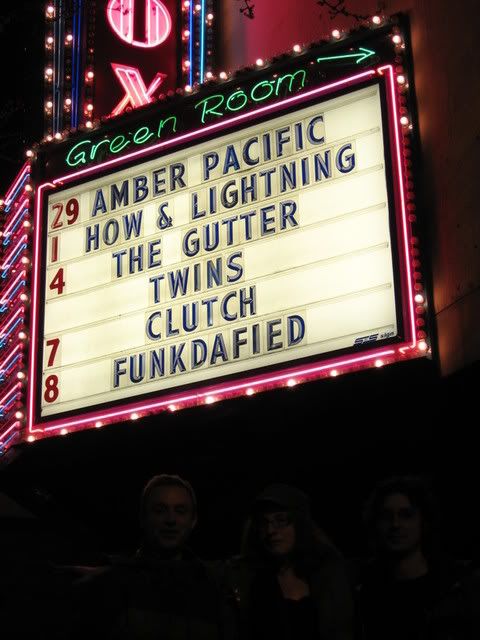 The marquee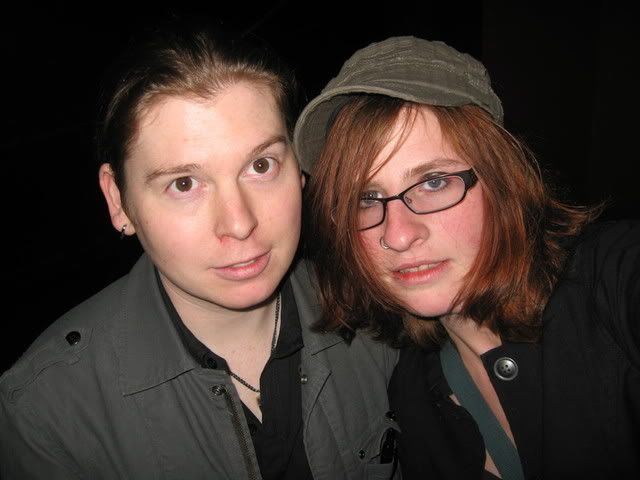 Paul & Me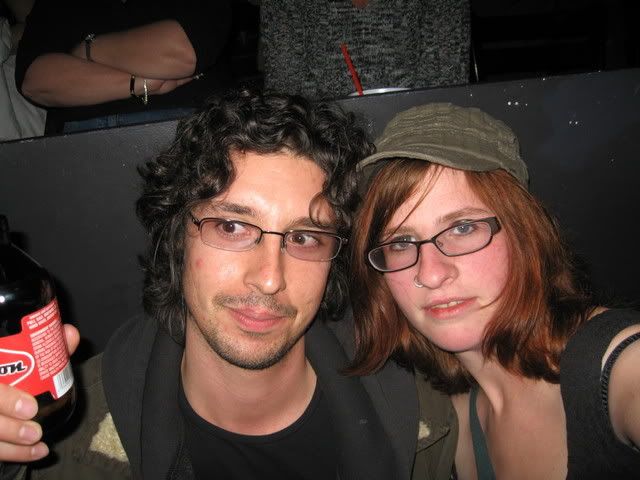 Me & Tomingas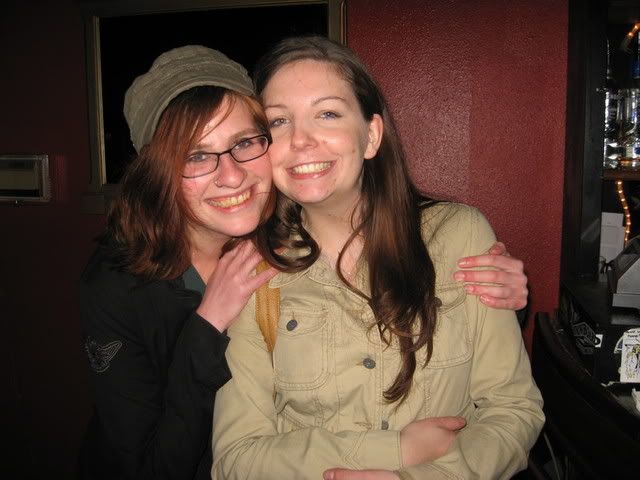 Me & Irene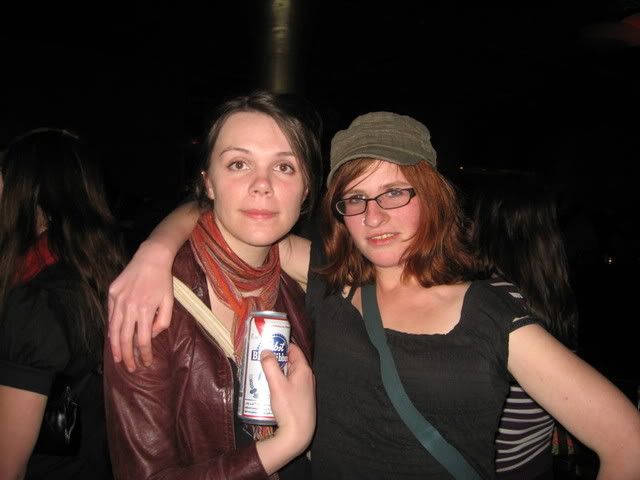 Vanessa & Me Lookin' hip and nonchalunt.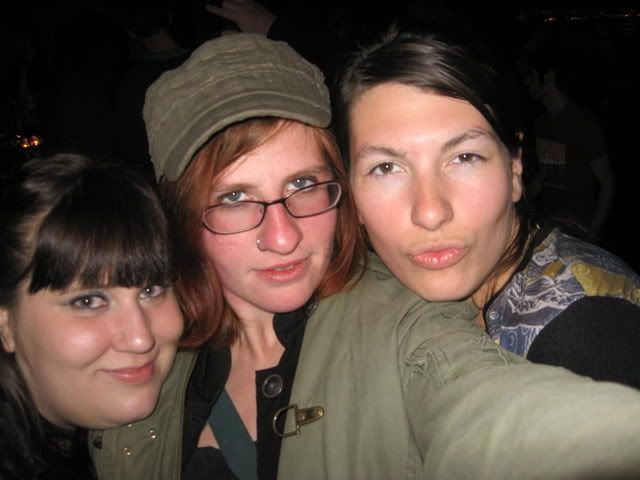 Shawna, Me & Claire
HA! Those girls are trollied.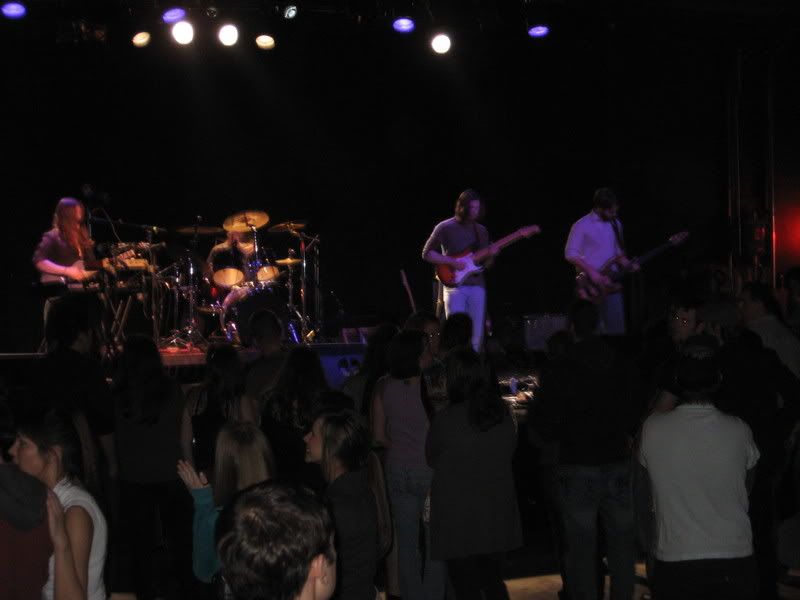 Current Mood:

nerdy