View down second ave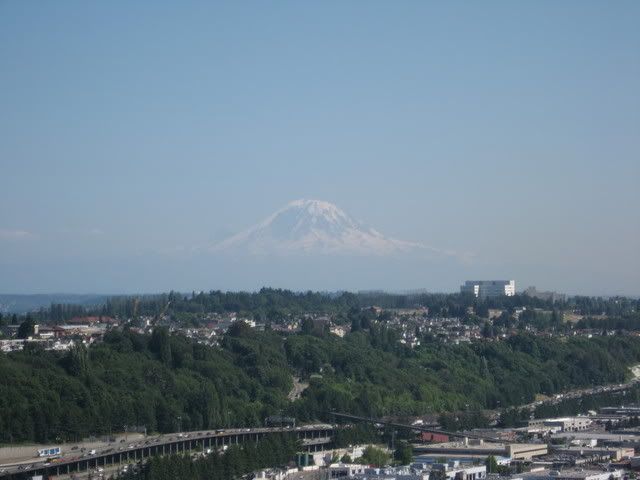 The Mountain was out! So beautiful!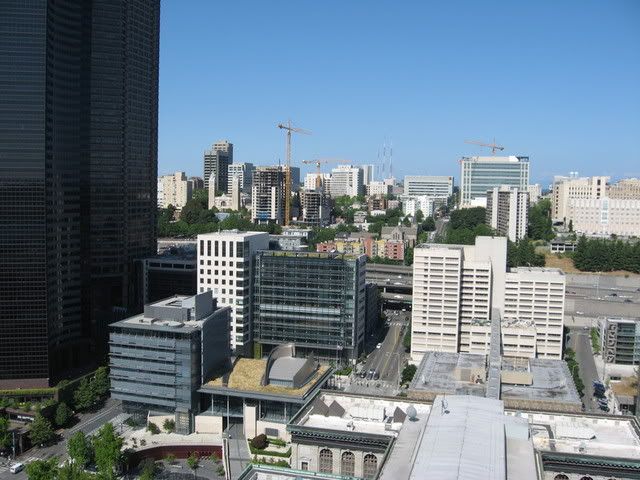 I can see my towers from here. So many effing cranes!
The very top of the Smith Tower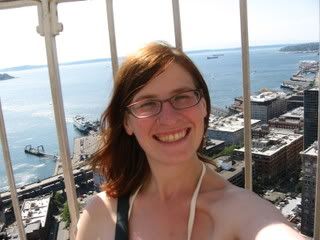 "Top of the world, ma!"
In other news I'm going to Eddie Izzard tonight. It's the tour that I got to see the "practice/worrkshop" version last summer. It'll be really interesting to see how the show has developed over a years time. Very excited.
All right. I'm blowin' this popsicle stand. Time to go make lunch, work out and go get pretty for Eddie. Fuck yeah!
ON Wednesday, Raye and I went to the Smith Tower after work, where Cathy works, and she got us free passes to the Chinese room/observation deck. It was a beautiful day and I took some pictures of my beautiful city and Mt. Raineer.
Current Location:

Online Coffee Company

Current Mood:

hungry

Current Music:

The Clash "I'm so Bored with the USA"