I've been nagged and nagged and finally agreed that it was time to get a new purse. It wasn't easy. I loved my owl purse, so very much. It was the most adorable purse ever and certainly the most complimented item I've ever had. Even up to the end of it's days when it was a tattered mess, I was still getting compliments on it, which made it all the more harder to find an adequate replacement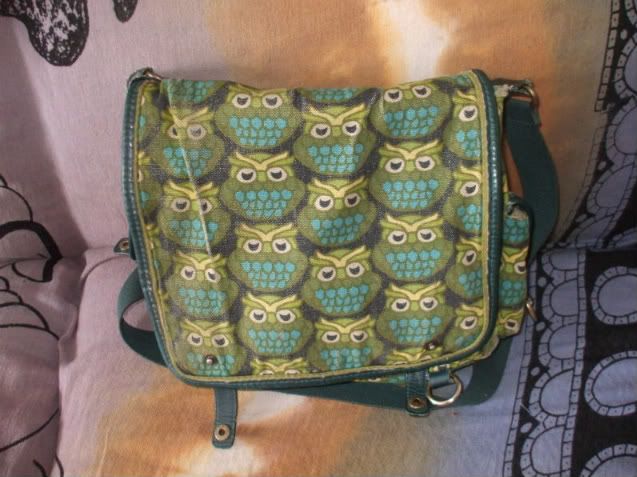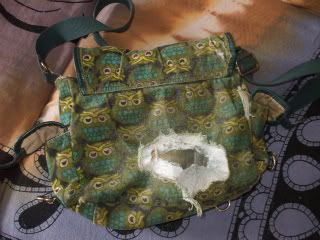 I broke down and got one at Fred Myer this weekend. I'm not crazy about it. The pattern is a little too middle school for my taste but, whatever. It's large enough to hold a composition notebook which is a super nice change. For too long I've been unable to hold a notebook on my person. So the idea, especially in the summer, that I could now wander on a walk to wherever my feet happen to take me and if I so decided could go into a coffee shop or park and sit down to write when I wanted will be a pretty nice change. The owl purse was great but it was a tight squeeze getting a library book in there. Yesterday I had to go to the food handler's card class in the U District and it was pretty nice to walk to the Ave, hang out, buy and couple books at Twice Sold Tales and they were easily stowed in my purse the rest of the evening.
Current Mood:

anxious

Current Music:

The Cure "Close to Me"