It's happened. I'm 27 now. Madness. Now that it has come I'm not as neurotic about it as I was in the time leading up to the big day. In fact, I feel pretty great, actually. I feel extremely loved. I got about 22 birthday wishes on Facebook. Andy made me a lovely diner the evening before my b-day. The rents took me out to diner at Tango for my birthday and Cathy treated me to a post b-day brunch. (I've been well fed this birthday week that's for sure.) I had a awesome turn out for my b-day drinks at the Dunnes and we had a jolly good drunken time. I got some more British comedy, books and a sweet H&M gift card (so I can't bitch about hating my clothes any more). All in all, a damn good birthday. Here are some pics from the evening.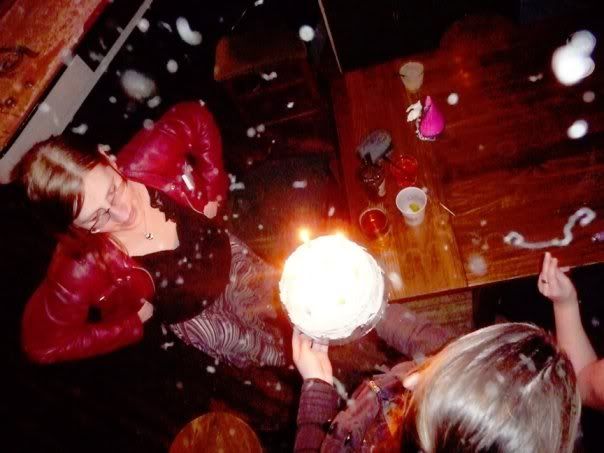 B-Day cake (photo: Dan H.)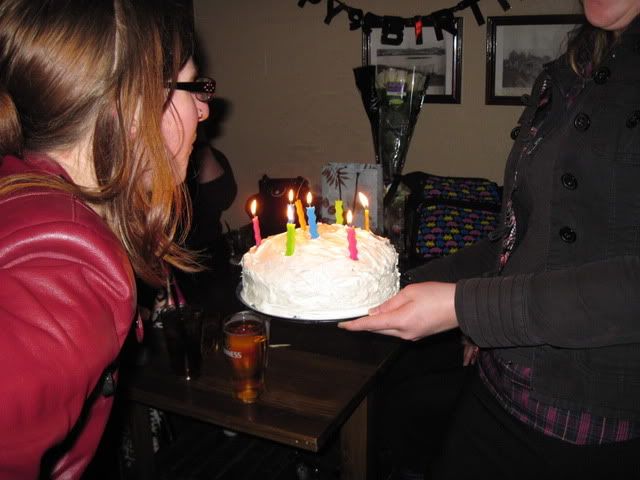 Making a wish.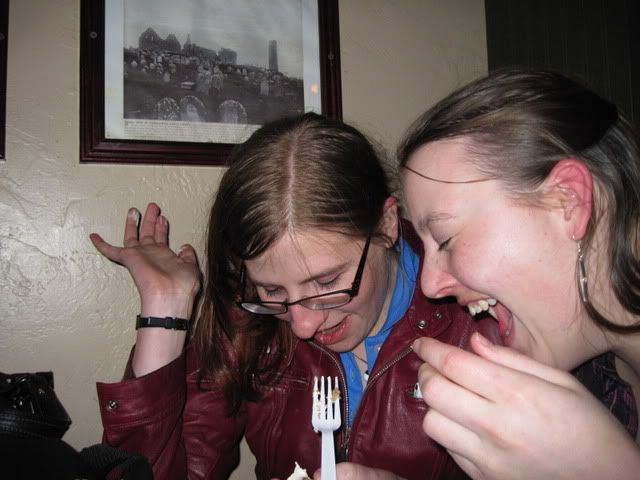 Cake spilliage...whoops.
Fuck it! (Photo Dan H)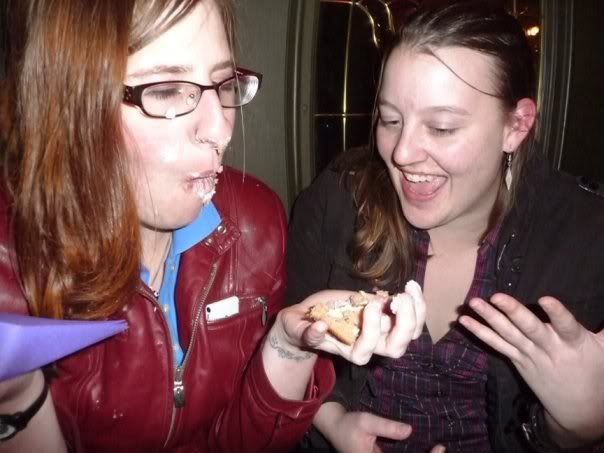 Class. (Photo: Dan H) Right enough with the "Messy Spice Cake" Series, moving on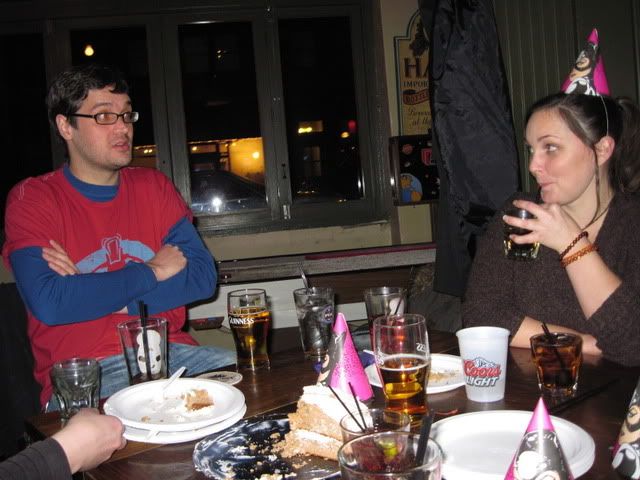 Cory & Chrisitne. I find this pic rather telling.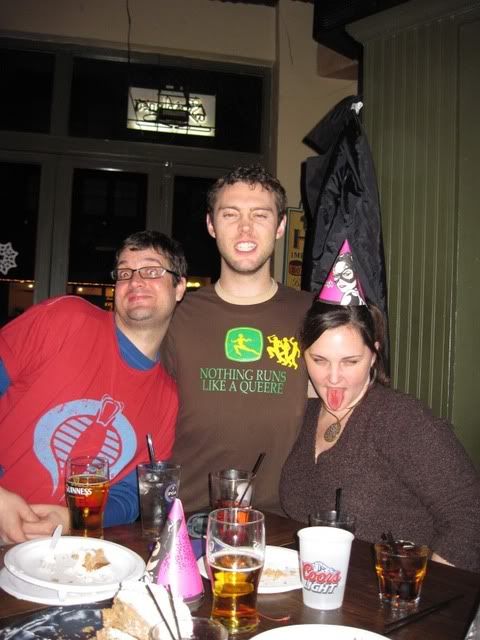 Cory, Sam & Christine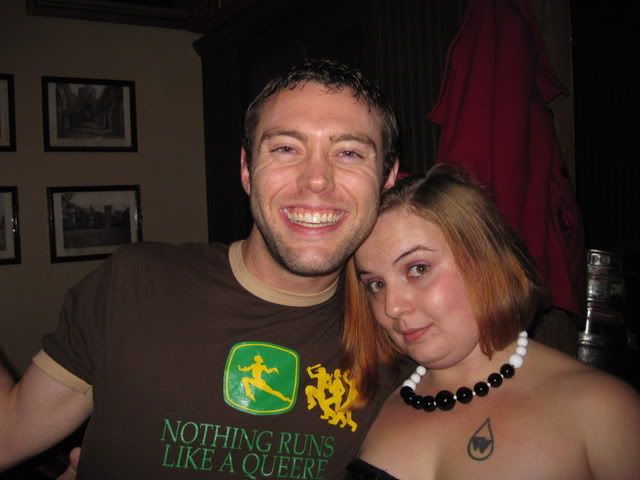 Sam & Raye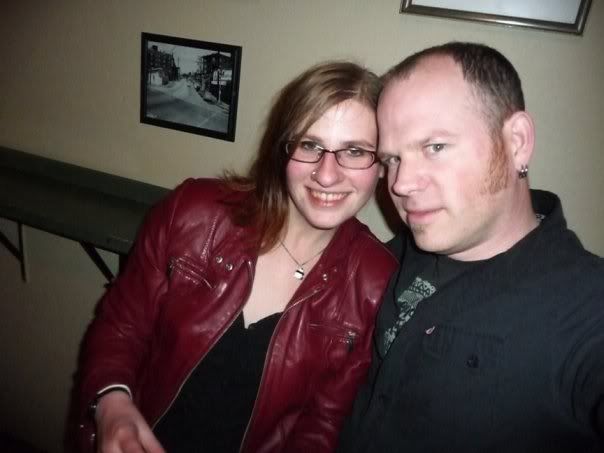 Mir & Dan (photo Dan H)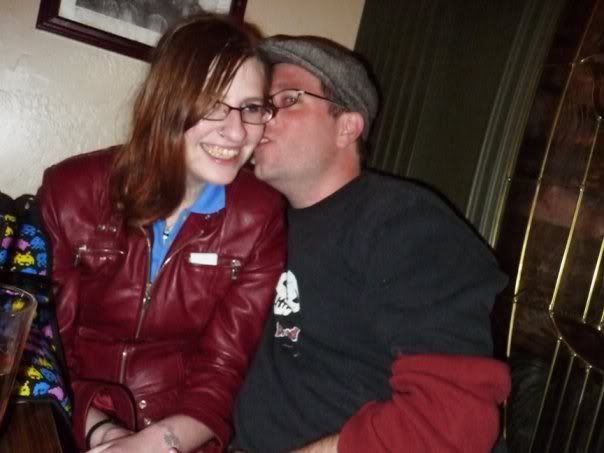 Mir &Andy (photo Dan H)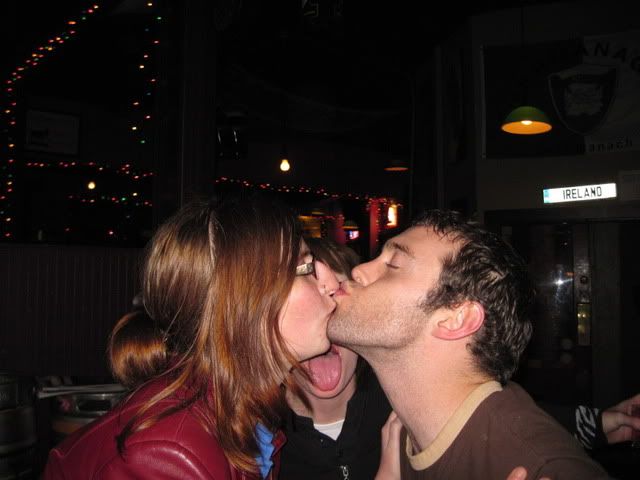 I totally heart my gay boy.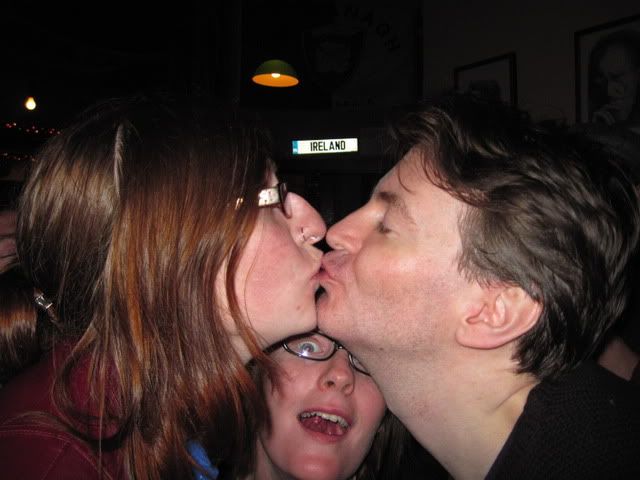 Part 2 in the "mir kissing gay boys of the group" series with Derek. Sarah butting into the shot totally cracks me up.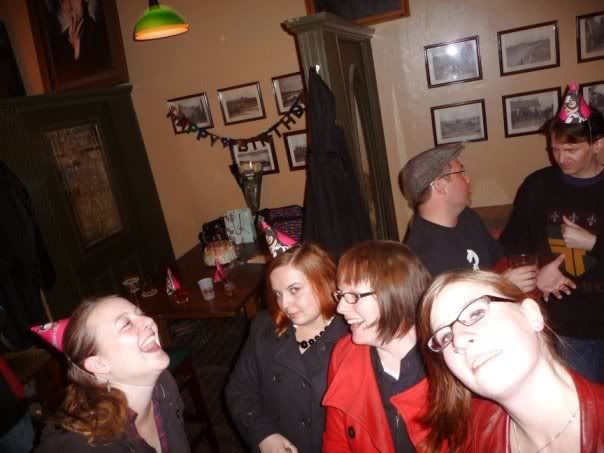 Semi Candid of the fun (photo Dan H)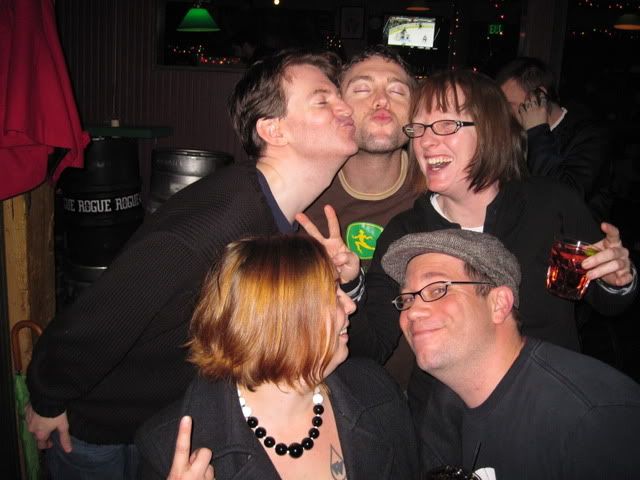 Good time had by all!
Current Mood:

loved

Current Music:

Terry's Pandora station