A rather late Weekend Update post but I've been pretty exhausted from my long weekend in Las Vegas. So Andy and I hopped on a plane on Thursday. There was a three hour layover in Long Beach, which was actually pretty okay because it was such a small airport we could go out and smoke and easily go back in. Plus I was all excited because I got to walk on the tarmac for the first time. Makes me feel like somebody important. Then once we hit town we stood in line for ever. There was a fuck up at the car rental place and then when we hit the Riviera we stood in line to check in for well over an hour. It was all for the better, though because when Andy made sure we had a smoking room they said the last smoking room available was a suite and they upgraded us for FREE! We were giddy when we got into the suite. We thought we were only going to have it for the one night so instead of going out to the strip, we stayed in and enjoyed the awesomeness of our big-fuck-off-suite. The next morning, much to out surprise, they let us stay there for the duration of our stay.
Friday, Andy drove me around town and showed me his old stomping grounds. We stopped and visited his parents. I was apparently a hit with at least his dad who pulled out his old cop scrapbook in the first ten minutes (which is apparently a really good sign). After that, while driving around, we ran across the Neon Graveyard, so I stopped and took some pictures. We went back to the Riviera for a little bit, then crossed the road to Circus Circus. I wanted to check out the circular bar, but it was closed at the time. Boo. Instead played a few Midway games and I was on fire! I won a little plush lizard and a big, plush "money turtle." This is as much "winning big" as it gets for me as I don't like gambling. (Though I did sit at one Wheel of Fortune machine and blew $20 because Andy said I had to at least try while I was there). After a brief stay at Circus Circus, we crossed the street and hit up the Peppermill. That was on the list of "Must See Places" for me. We sat next to a water/fire place and had drinks and some dinner. Afterward, went back and got ready to go out to meet up with some of his friends at the Double Down (actually at the top of my "Must See List"). I really liked the double down. I totally tried Ass Juice (though I was told it's not what it once was.) There were four bands playing that night. The first one the lead singer was I swear a doppelganger of dan10things. The second band I really liked (though I hate the name) 13 Dead Coffins. The lead singer girl was cute and had a kind of Beth Ditto kind of energy about her. I dug 'em. That night I met Andy's friends Pam (who I've met before through Ryan), Nathan and Geoff. There was also a friend there he hadn't seen in like 10 years, this girl Mitch. After awhile of hangin' out we hit up this other haunt of their Cheers where we hung out and drank to the wee hours of the morning. Let me say that a lack of last call is both good and bad for me. It's potentially very dangerous but I didn't drink doubles and just paces myself. I was actually on really good behavior and didn't get shitty drunk the whole time I was there. Go team me!
Saturday we eventually got up and out of the city a little and went to Bonnie Springs this cheesy little Western Park place with a petting zoo. Before we stopped and hit up a friend and former co-worker of Andy's while we were out there. Saw Red Rocks on the way back into the city as well. That night we had dinner at Battista's, which was really good but crazy filling. I was uncomfortably full for the remainder of the night. Ugh. There was a birthday of an aquaintence of Andy's that his friends were going to that night however, it kinda turned into a dud as everyone but Pam bailed and we had to wait around for a while to get let in past security at the Venetian. Once up there, there weren't many people that he or Pam knew so it was kinda meh and my booze got drank by other people. We did however see the weirdest fuckin' movie that was paying on silent. Some incomprehensible Russian movie that was too incomprehensible for me to explain but I've got two words: Spider Baby. Party broke up pretty early so Andy and I went back to the Rivieria drank wine and stayed up to sunrise talking.
Sunday Andy had to work on this questionere thing for a job opening in Seattle so I left him to it and got my tourist on. I thought I could walk all the way up the strip but it was not happening the crowd. It wasn't so much the number of people it was more how fuckin' SLOW everyone is. SO I hopped on the monorail and got off at MGM then went over to New York New York. Took pics & had a margarita then Monorailed it back. Andy still wasn't done so I hit up the pool and had a beer. It was quite the relaxing afternoon. That evening we went out to Hofbrauhaus for sausages with Geoff. It was fun in there, an oompa band played and there was a lady who gave spankings with shots of Jaeger. We had two, count 'em, TWO towers of sausages along with this yummy cheese stuff. We were full but not as bad as the night before. Afterwards we got Geoff to come with us to the Hustler Club where we were to meet Nathan and Pam. The strip club was a lot of fun. Being a Sunday night it was just us and a couple other people (eventually a friend of Andy's showed up with a bunch of his friends as well). We got the strippers drunk! Andy and I got a lap dances, and then someone bought us another. There was a really adorable stripper Kitty who wanted to take me home at the end of the night. That last night in Vegas was my big blow out whoo-hoo what happens in Vegas stays in Vegas night. I was a big hit with the friends, with the strippers, and I had a blast. The next morning, however, I wasn't feeling so hot and it broke my little heart to leave our awesome suite. We checked out, hit up an In & Out Burger (good but made me a bit sick, though it might not have been the burger) and hung out at Nathan's for a while before it was time to drop off the rental car and go home.
I had a great time but I'm happy to back home. Happy this is Andy's home now. Happy to be back to a place where there's green instead of brown and wet instead of dry air. Wouldn't mind that whole 24 hours of booze readily available though.
Anyway pics follow...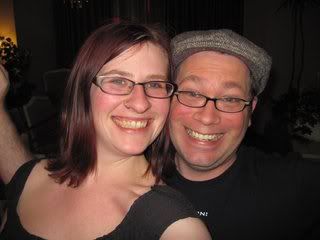 The OMG we scored a suite smile!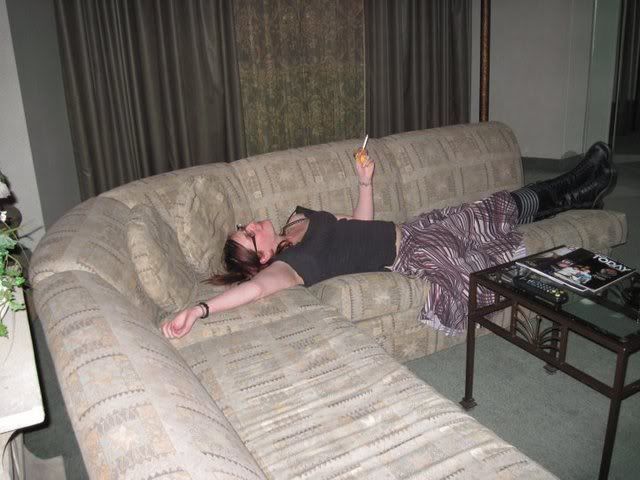 Ah the suite life!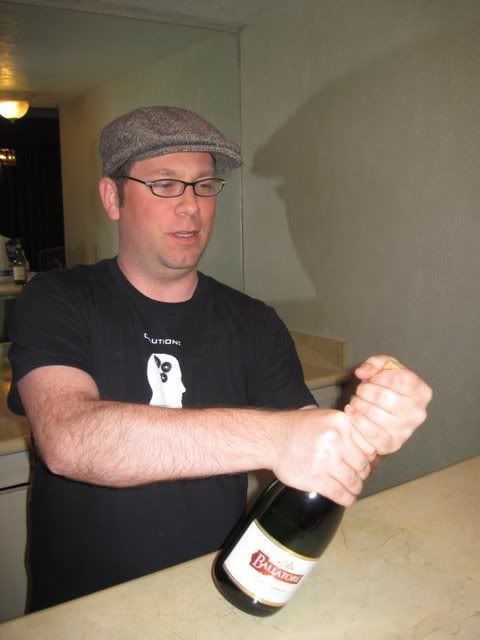 Time to celebrate!


At circular bar at Circus Circus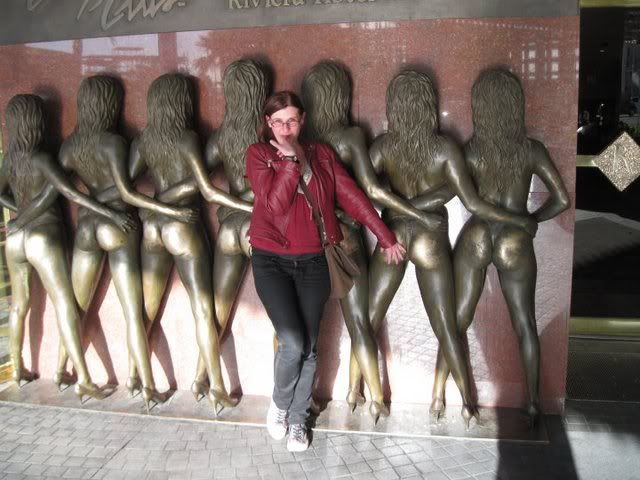 Grab-ass!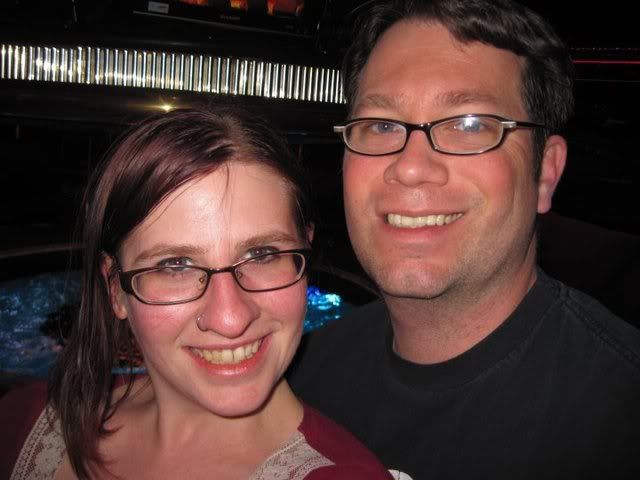 Me & Andy at the Peppermill <3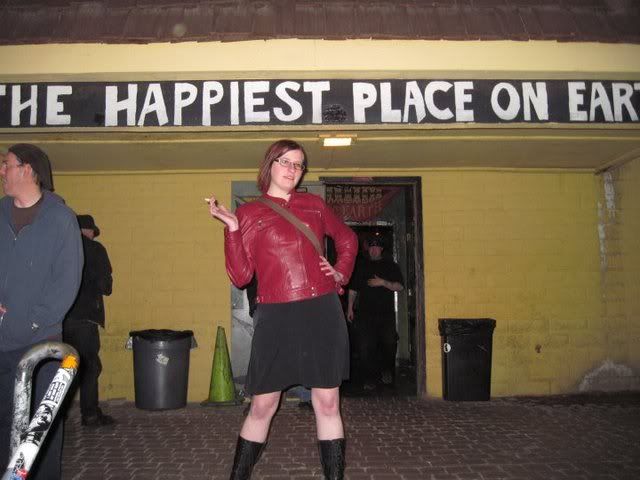 "The Happiest Place on Earth" The Double Down!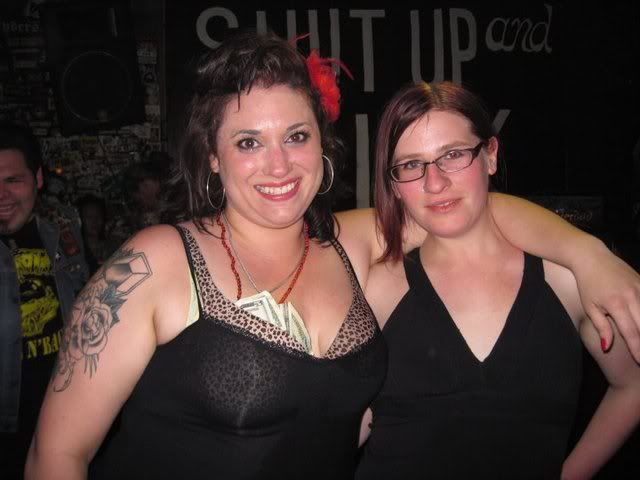 The singer from 13 Black Coffins & Mir. They were pretty awesome and I think I developed a little bit of a girl crush.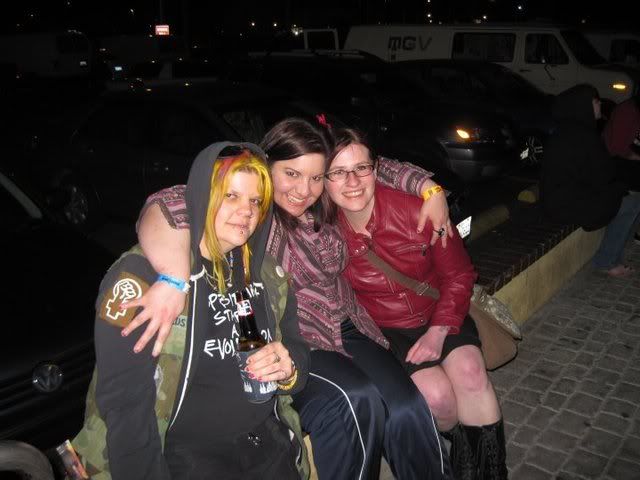 Shinannagins outside the Double Down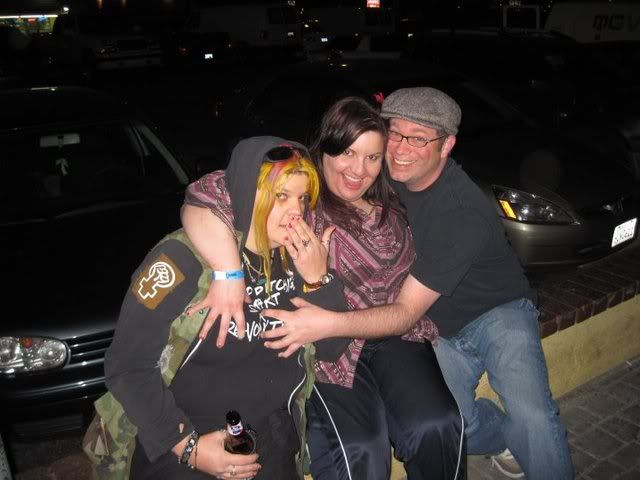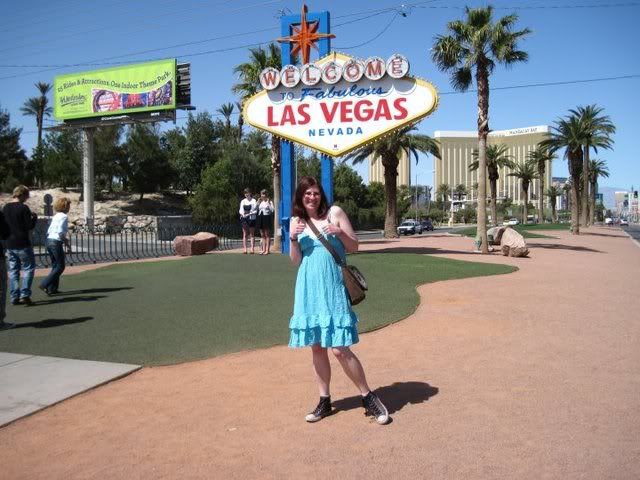 Dorkin' it t-u-f-f I pull out my double duce thumb action for my cliche tourist pic!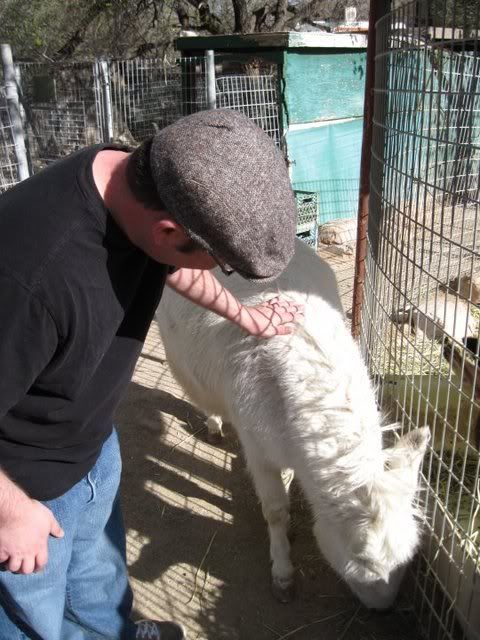 Andy took me to a petting zoo. Welcome to the Andy talks to animals hour. "Hey Donky, how's it going? Say hello to your mother for me"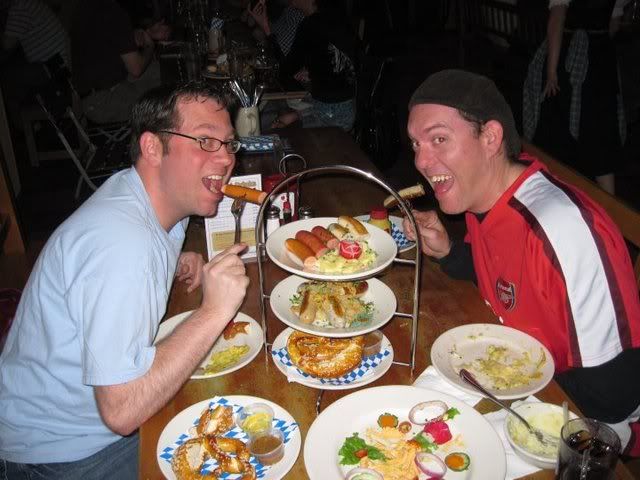 Andy & Geoff at Hofbrauhaus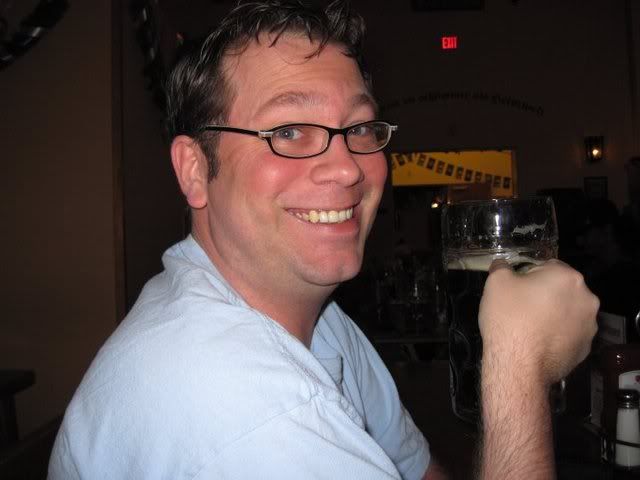 Beer!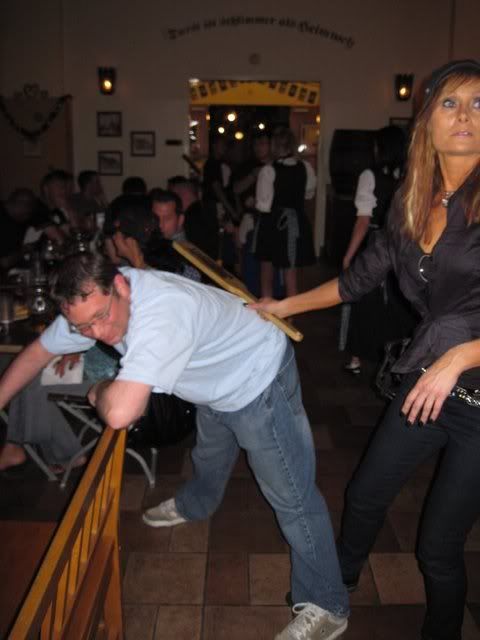 Andy takes a hard spanking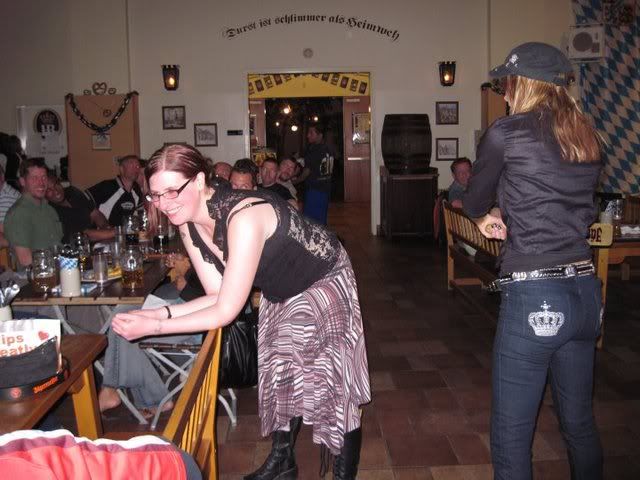 I get eveyone in the backgrounds attention for my spanking. he he

Current Mood:

tired