Last weekend Raye and I threw together a little party for Sam's 27th birthday. We felt like right idiots for scheduling it the same day as the Fremont Solstice Parade and the Bat 'n Rouge Softball game but, there was little we could do about that once all was said and done. Friday night, Andy took me shopping for food supplies at Fred Myer while Raye did the booze run. That night we focused on prep for our food offerings with help from Andy (and Sparky quickly gobbling up anything we dropped on the floor). We made two dips (very similar I just demanded a substitution on one to use artichoke hearts in liu of olives so I could have some.) We also made this dish that's like a chicken broccoli casserole made into a finger-food with the use of crescent rolls. They were pretty fun to make and very filling. I also baked on Saturday morning a big, gay cake. Raye and I showed up early, a little after noon to help set up, though people weren't showing up until three. It was a small party but good. We has Sam, Andy, Dorothy, Sarah, Anna, Seanna, Christine & Cory, Raye and myself. I had a good time, though I'm missing a couple of hours. The pictures attest to our fun, of course.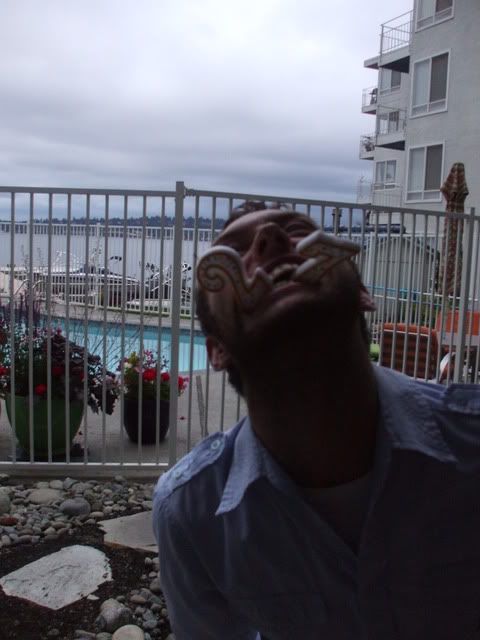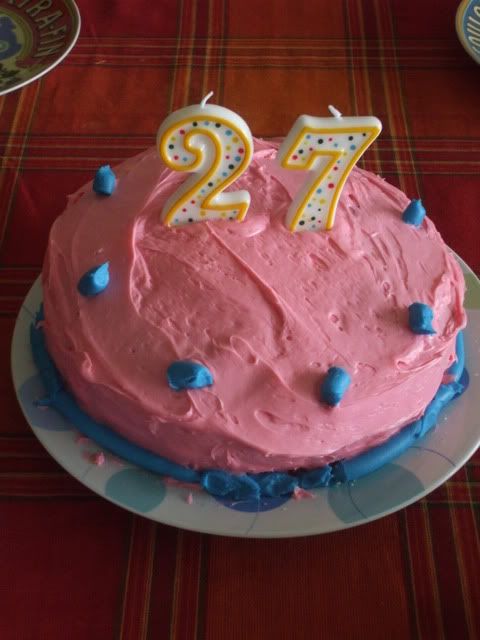 Sam's big gay cake!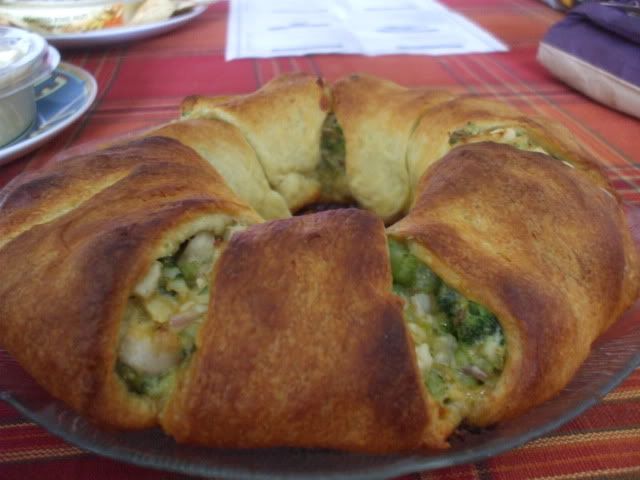 Yummy chicken broccoli thingy we made!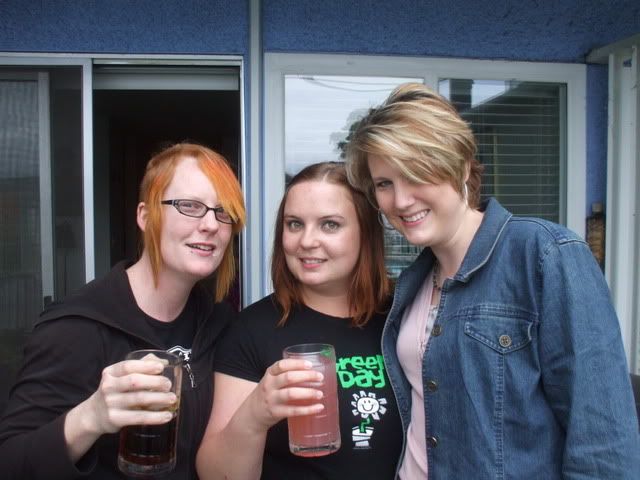 Drinky-poos!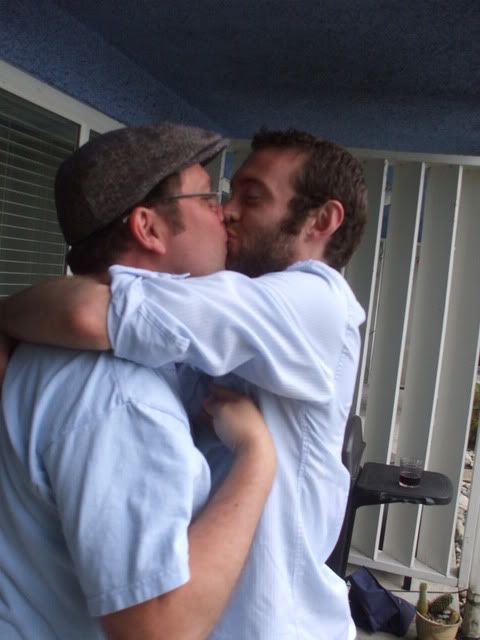 Should I find it so hot to see my boyfriend and my gay boy kissing? Yes!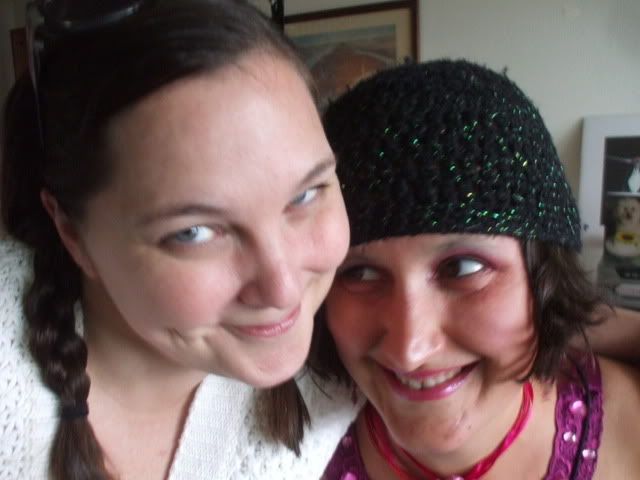 Cute & cute!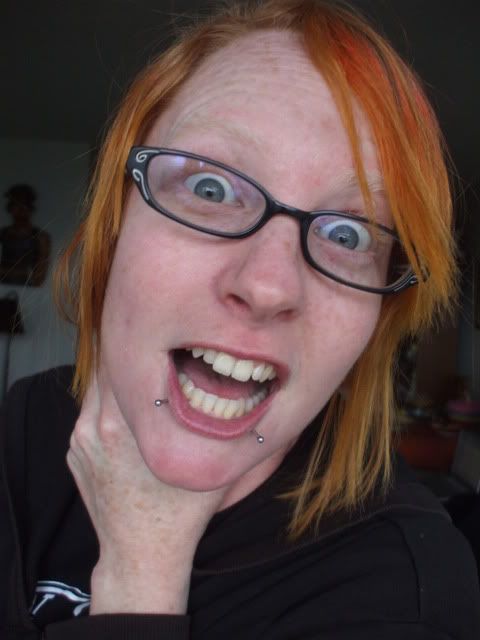 Sarah don't do it!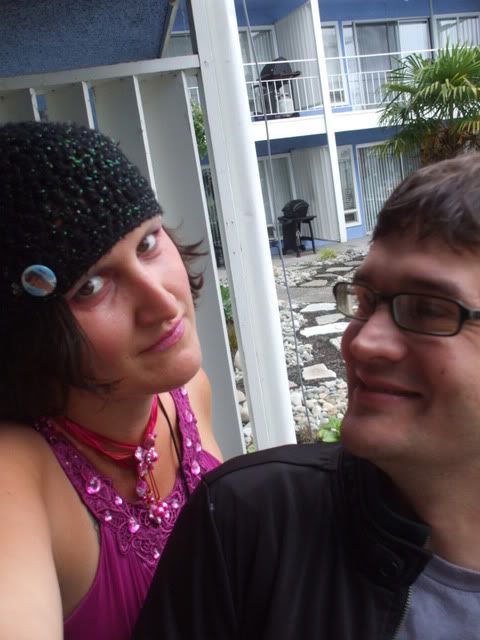 Dorothy & Cory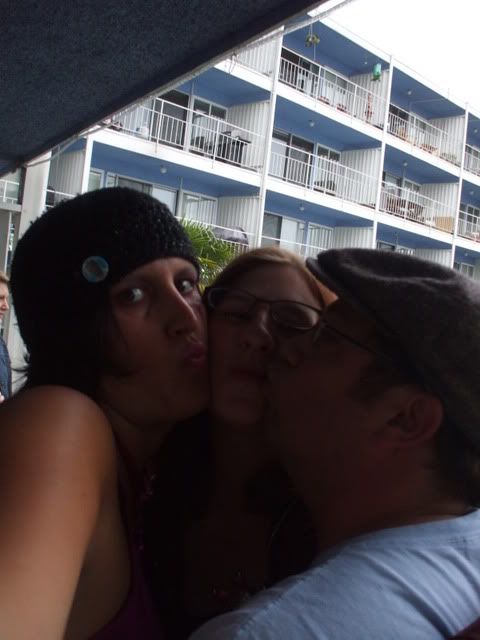 Mir Sandwiches make me feel so very loved!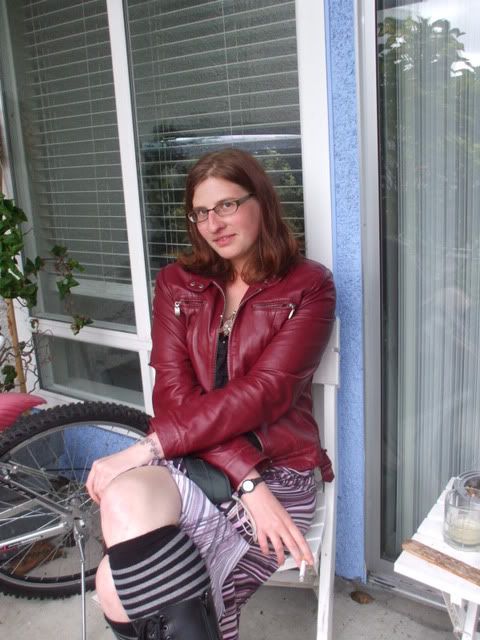 Showin' just a little leg...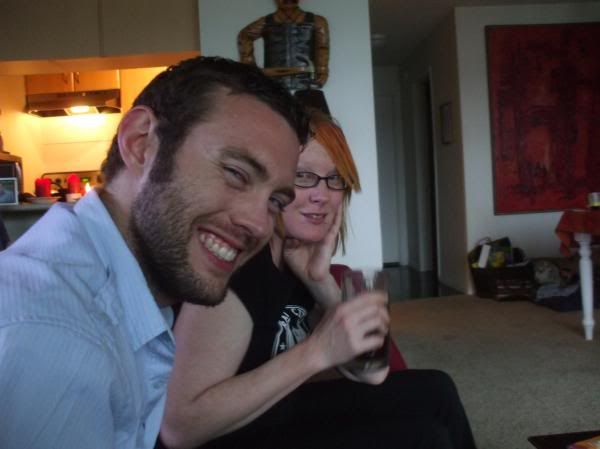 I know what that sneeky grin is for...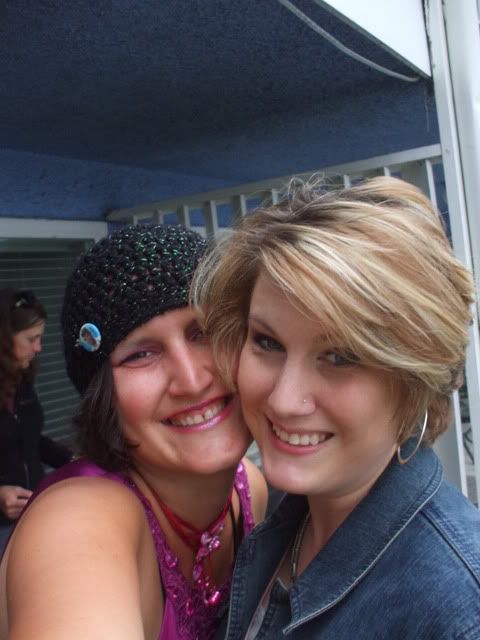 Dorthy's a little camera whore & Anna's hair is always so fabulous. I'm jealous.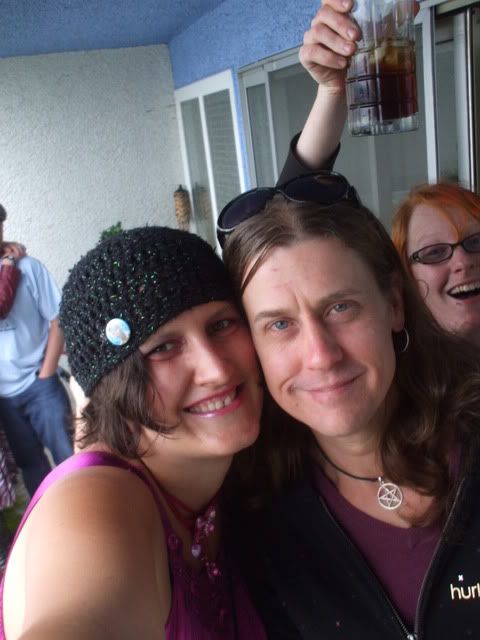 Dorothy & Seanna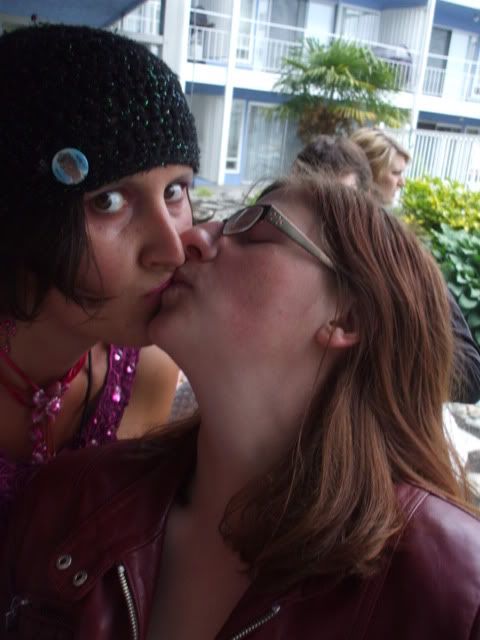 You could tell who had kissed Dorothy by who had glitter on their lips afterward. :)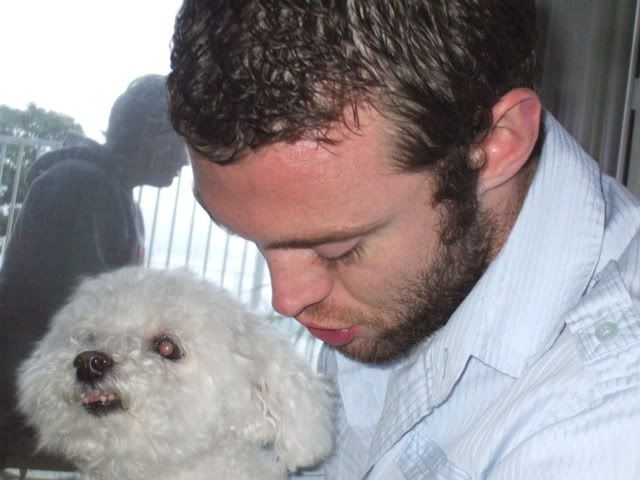 Finally it wouldn't be a party at Sam's without Muffin present.
Good Times!

I got my camera back from San & David! A few more pics!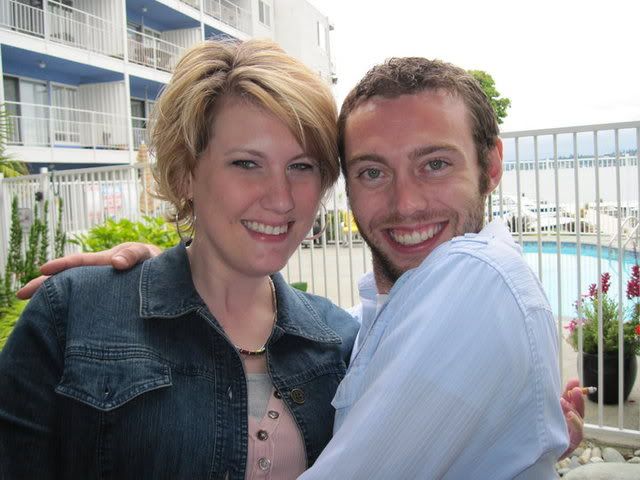 Sam & Anna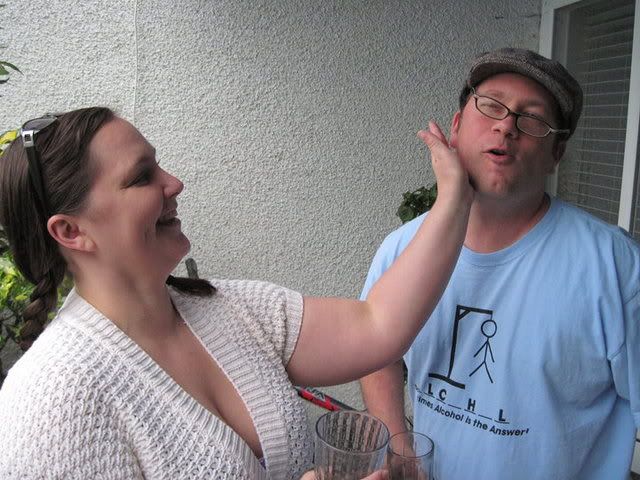 Christine & Andy reenact the slap heard about our friend group.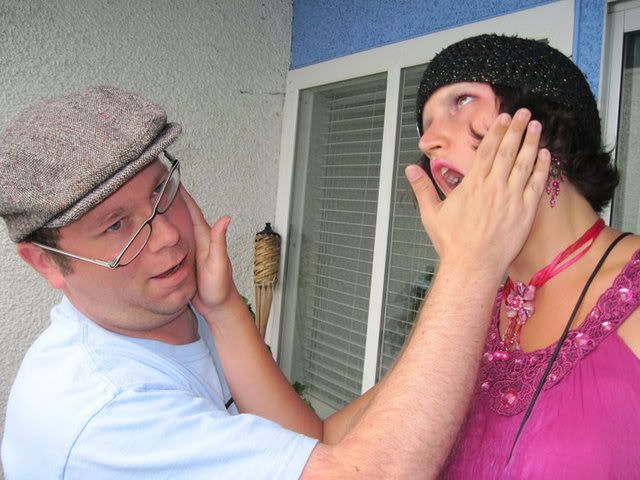 What did the five fingers say to the face? SLAP!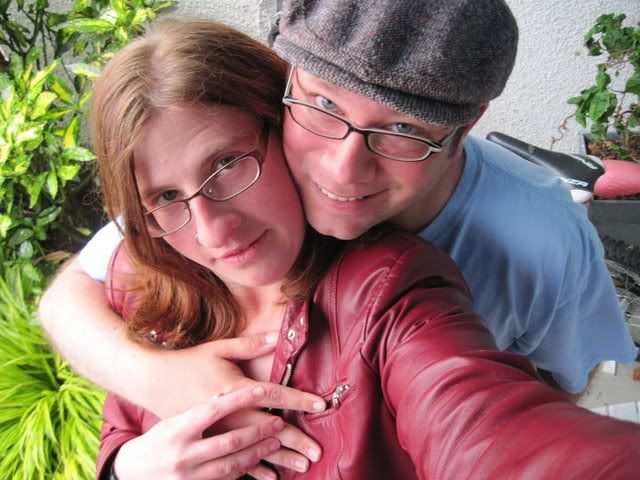 awwww.

The next morning was rough for all of us. Poor Andy was having back problems all weekend and I'm sure trying to drag my ragdoll drunk-pants into my apartment Saturday night just exacerbated things. I feel bad. The three of us sat around at my place for most of the day, not moving or doing much. Cathy stopped by for a little while to visit and present us our swag from New Orleans and catch up. Later, both Andy & Raye kicked it with me at the 'rents for diner. It was a good weekend. I got to spend time with some of the people I love most which is very important to me in the months before I go to school. Also Raye and I got to give Samuel some love for his birthday. Even though it wasn't the most highly attended party I hope he feels loved
.
Current Location:

my dining room

Current Mood:

relaxed

Current Music:

Gary Numan "My Life is a Liquid"