Christine had her 3rd annual Pride BBQ. This year she and Cory really pimped up the back yard with a trampoline, pool and hot tub. It was a "tramp" themed party.
Andy & me on the tramp.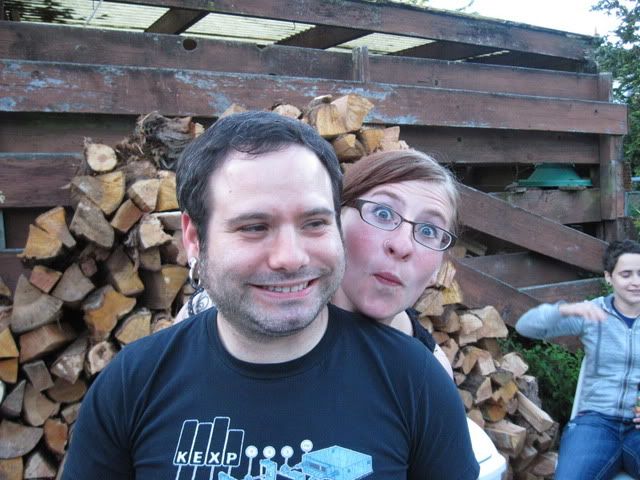 Ryan & me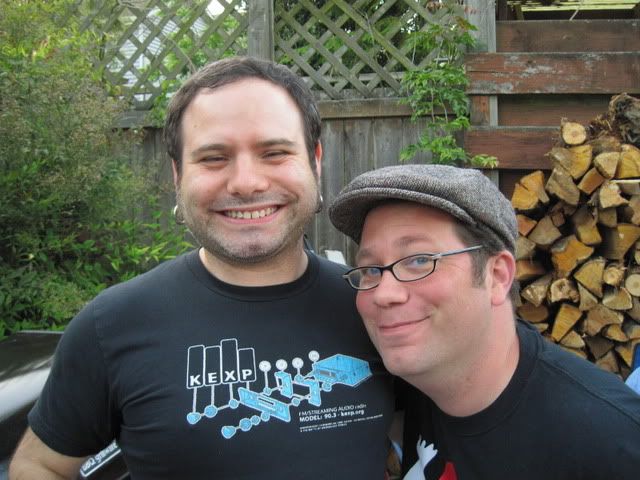 Either Ryan got taller or Andy got shorter.
Raye & Andy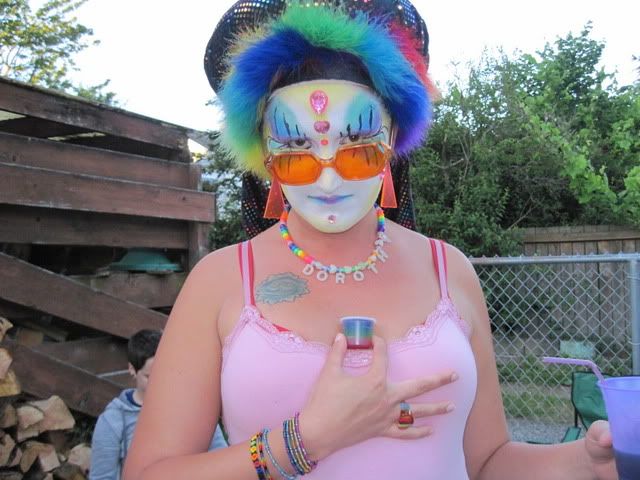 Dorothy displays one of the Pride jello shots Christine painstakingly made for the occasion.
Yum!
They go down way too easily!
But they do provide a lot of fun. For example, shooting them from your roommates chest!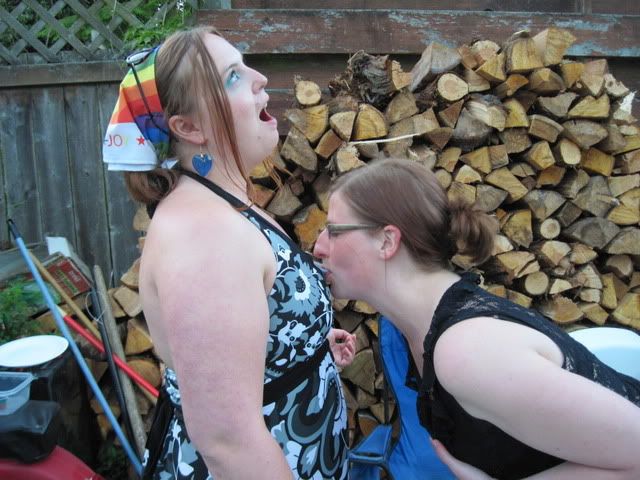 Astro in heavy conversation
Anna-the fetal position doesn't do much good on a tramp.
Cuddle Puddle: a Pride BBQ tradition.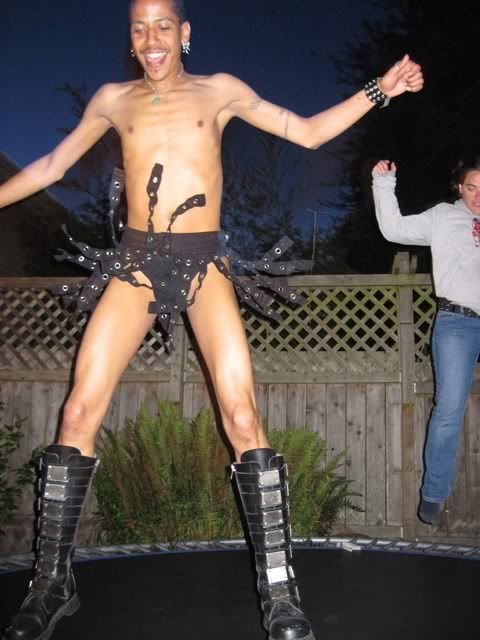 Astro can fly! (This is shortly before he was launched into a bush nearby)
Then of course the pics go into the naked hot tub time, which will obviously not be posted on the inter-webs.
Sunday of course was the parade proper. I've learned not to take a shit ton of pictures during the parade. I just took choice pictures of my friends that were in the parade.
Dorothy posing with Anna when the Sisters walked by our spot.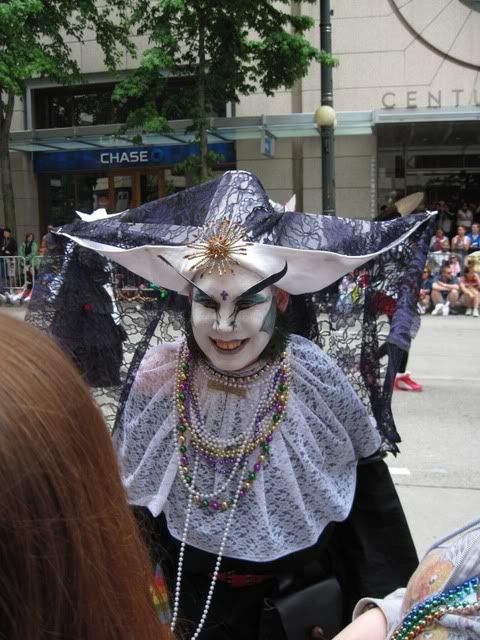 Aaron in face
The Goth float
James & Astro marching with the Goth float at the parade.
Andy has his first bite of a Honey Hole Sandwich. As usual we all went up the hill for our traditional Honey Hole post-parade lunch. Yum! We also hit up the Seattle center but I didn't take any pictures I was too busy looking for Jadensworld to no avail (sorry, man) and we didn't really stay too long with Sparky in tote. Perhpas a better write up later, but I'm kinda swamped at the moment. So this will have to do for now
So this was the first year they put up the Pride flag on the Space Needle. I love it!
Current Mood:

sore