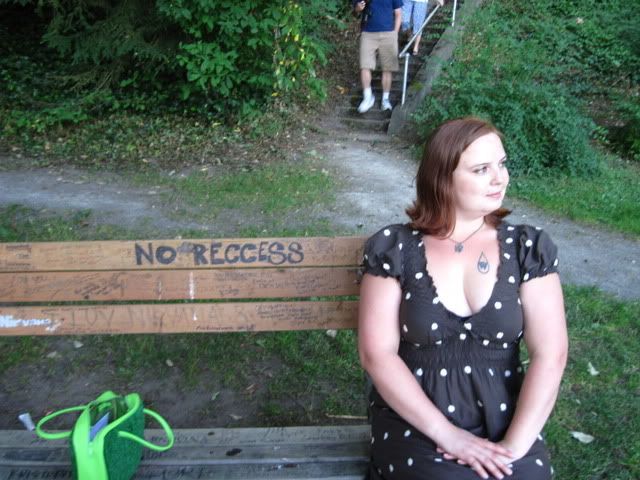 Raye on the Bench...
Then we hit up the Rosebud for cheap drinks and friend time...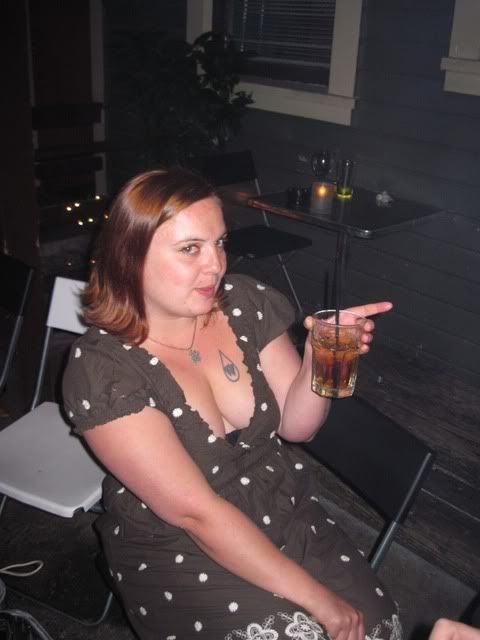 Raye at the Rosebud...Looking rather booby-licious.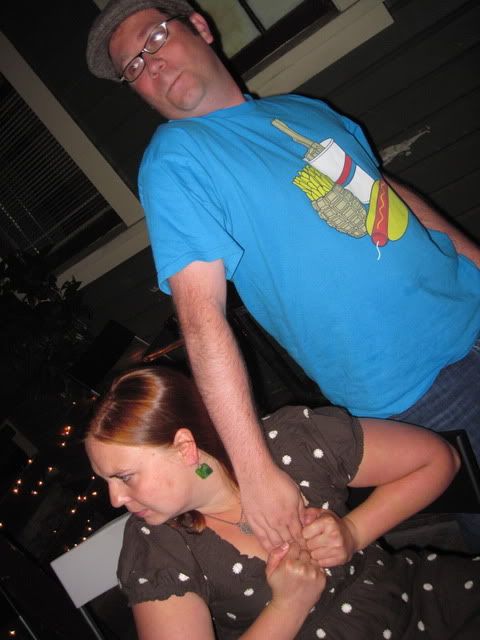 Maybe a little too booby-licious...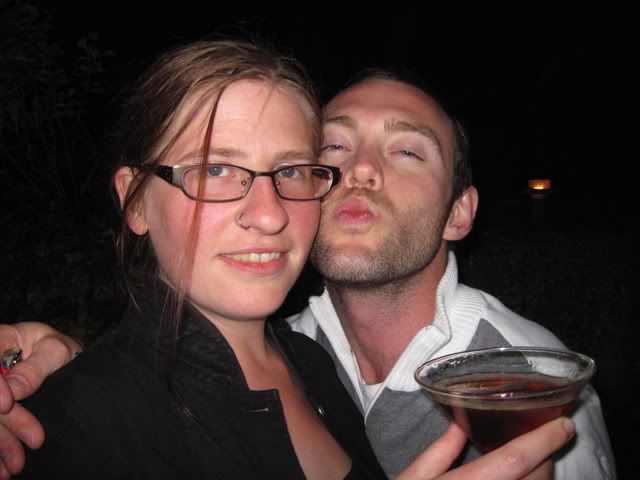 It was after Samuel bought me this manhattan that the night gets rather hazy...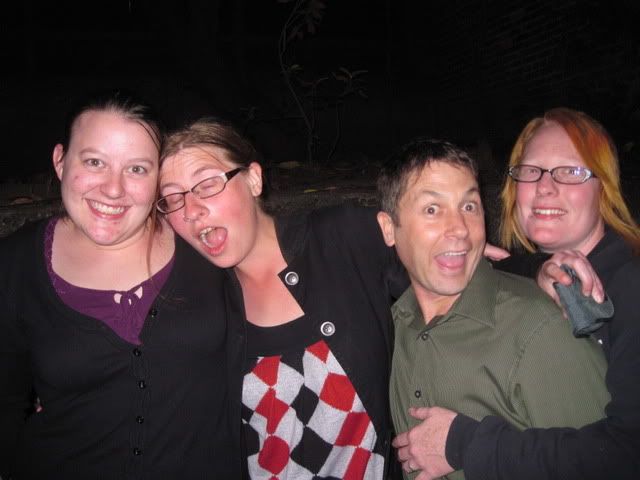 Drunks. Cathy Mir David
Yeah. There's more Sam & Andy apparently dropped trou at the Rosebud. What's up with that? That seems to be happening a lot this summer. YEah. Pleased to post any pictures, as I DIDN"T loose my camera like I thought I had when I woke up the next morning. (Thanks to whoever picked that up and gave it to Raye for me). Also Tonight is Cathy's birthday party. I think I must make an effort to look cuter than this...more make up and maybe a bit less whiskey face. Ah well good times.
Tuesday was Raye's proper 27th birthday. She wanted to go to Kurt Cobain's park as the first stop.
Current Mood:

bored