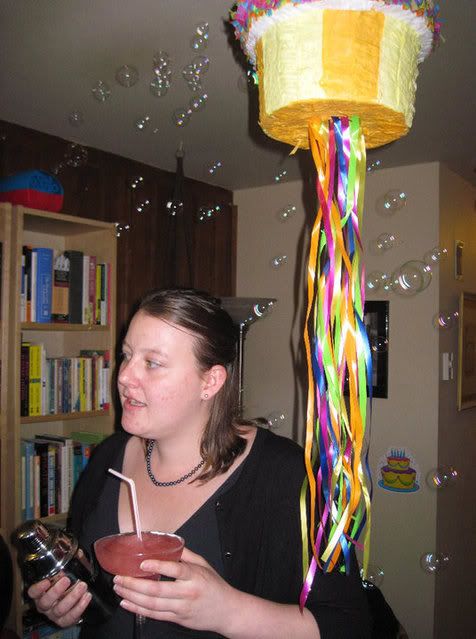 The Birthday girl with her first cocktail of the evening. Check out the sweet cupcake shaped pinata.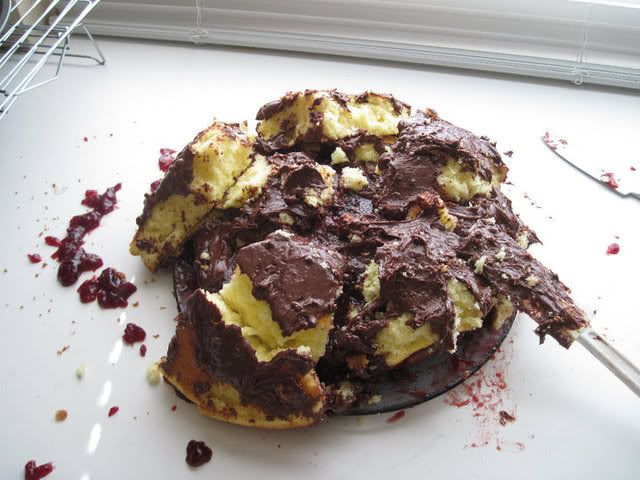 Obviously Sarah had never made a cake before. It's a good thing Cathy appreciates the site Cake Wrecks.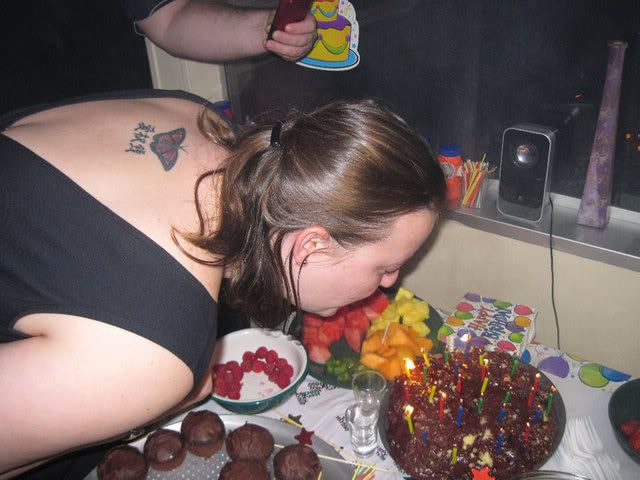 Sarah can improvise. Just shove it in a pie pan, slap some frosting on top and add the trick candles. No worries. (Lucily there were cupcakes to eat he he).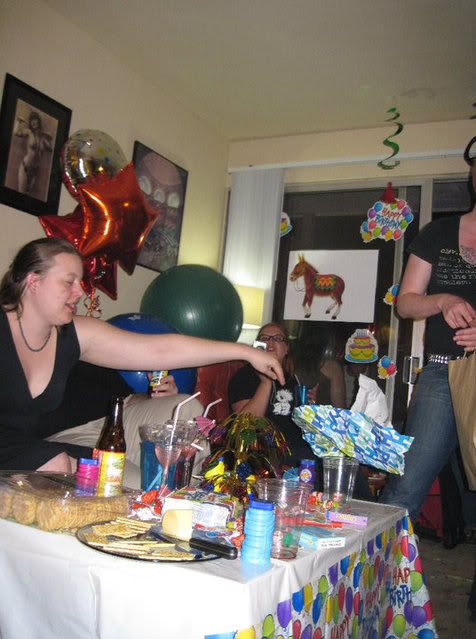 Time for presents! (Note the pin the tail on the donkey in the background for later)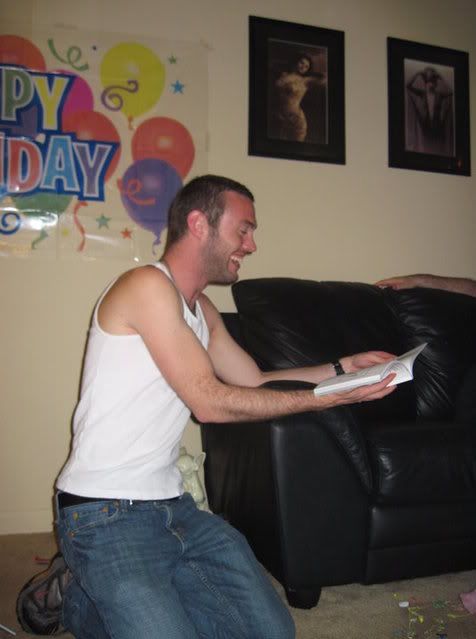 Samuel got a real kick out of my gift to Cathy a Cyndie & Happiness coffee table book. :D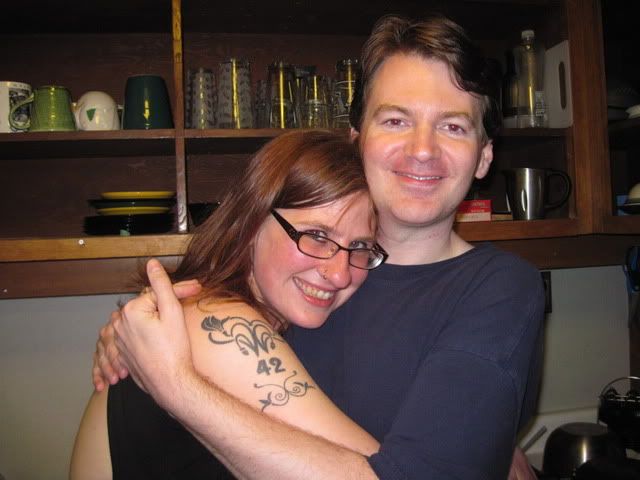 Yeay! Derek showed up! I *heart* Derek!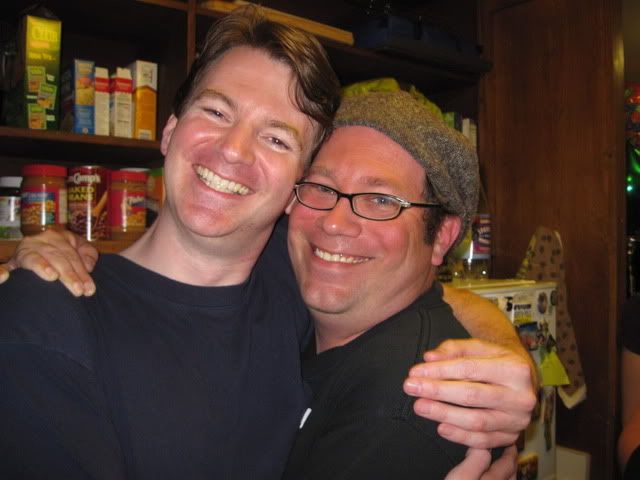 As does Andy!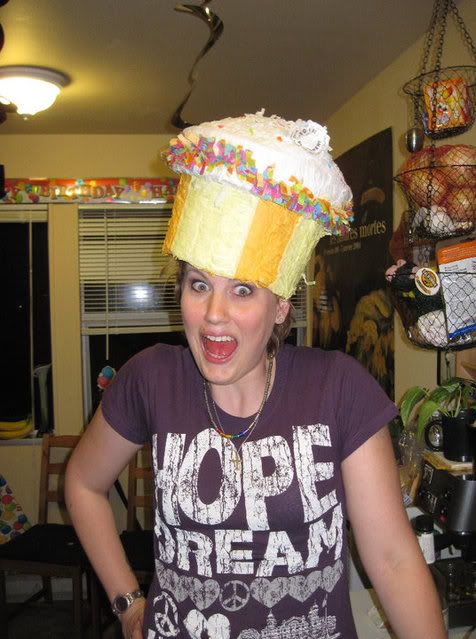 Anna wears the pinata as a hat!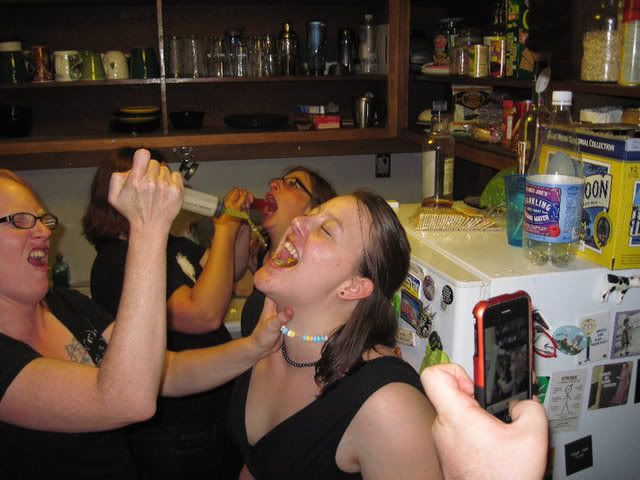 Roommate Jello Shot time! (Sarah looks like she's trying to choke Cathy!)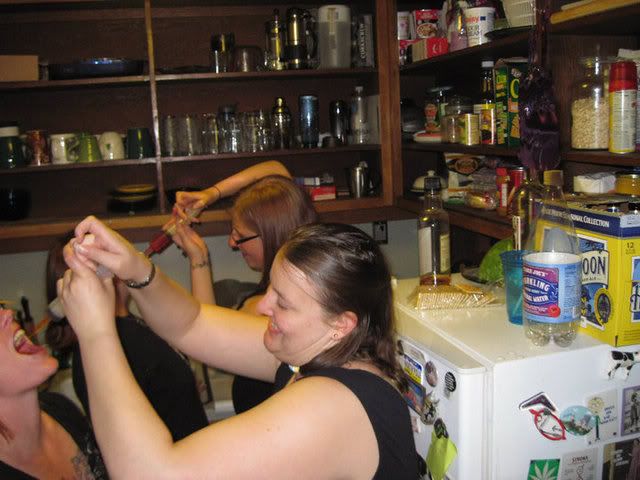 Get it in there!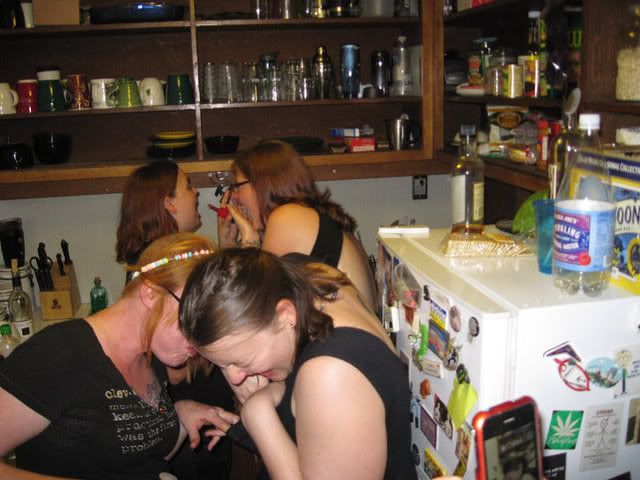 Roommate giggle moment.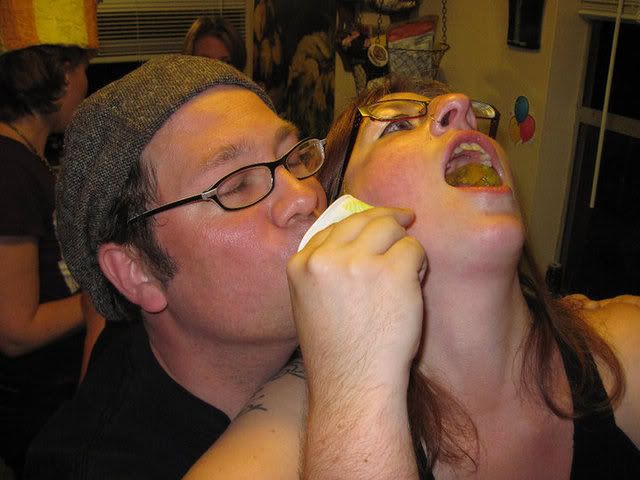 Love jello shot time.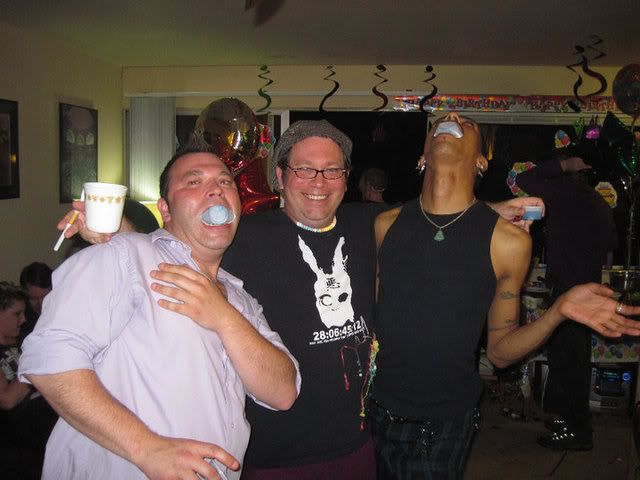 Gay boy jello shot time.
...And then after that there is ANOTHER series of James, Astro, & Andy dropping trou. AGAIN! You know it's a good party when that happens.
I uploaded photos from Cathy's B-day Party on Friday.
Current Mood:

worried

Current Music:

Bryan Ferry "The Price of Love"