Time is going by too quickly I haven't got the time to update what has been up.
Saturday
Went to Anna's 30th birthday dinner celebration at the Broadway Grill. I had a good time and got some good pictures but I need to upload them still. Afterward went back to the apartment and played Apples to Apples with Raye, Andy, Christine & Cory for a little while. None of us really had the cash funds to go to Neighbors for the dancing and drinks portion of the celebration.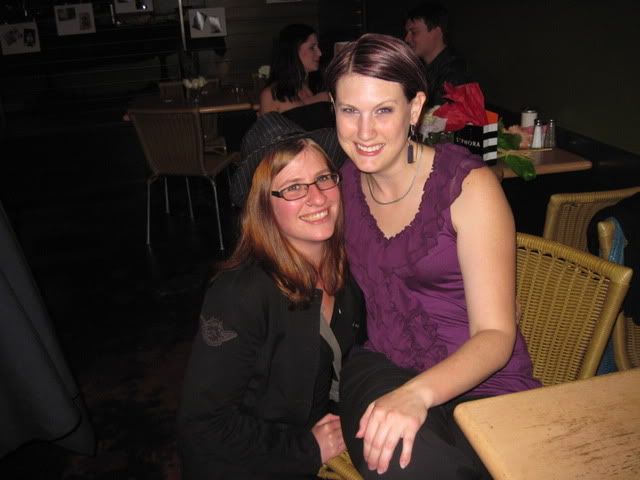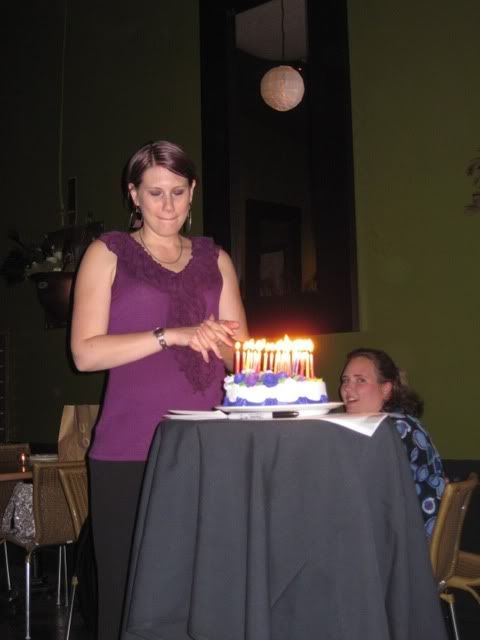 Anna blows out the candles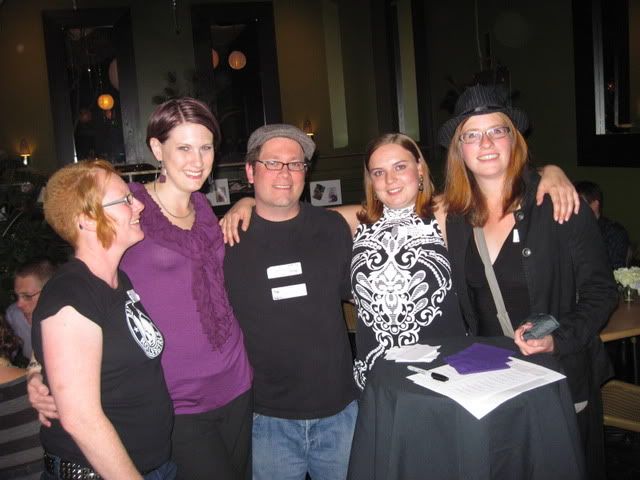 Sarah, Anna, Andy, Raye & Me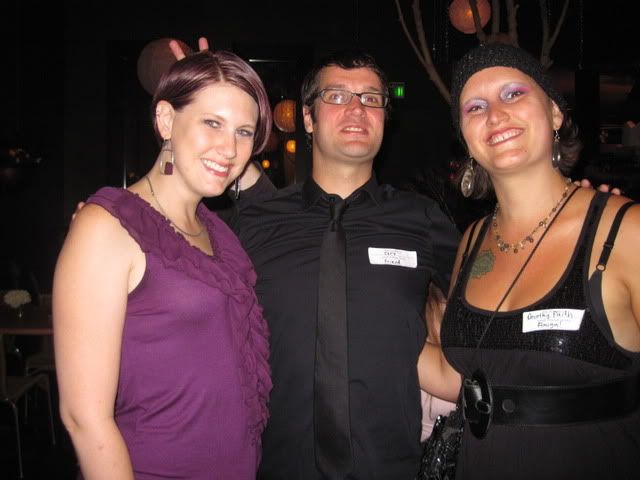 Anna, Cory & Dorothy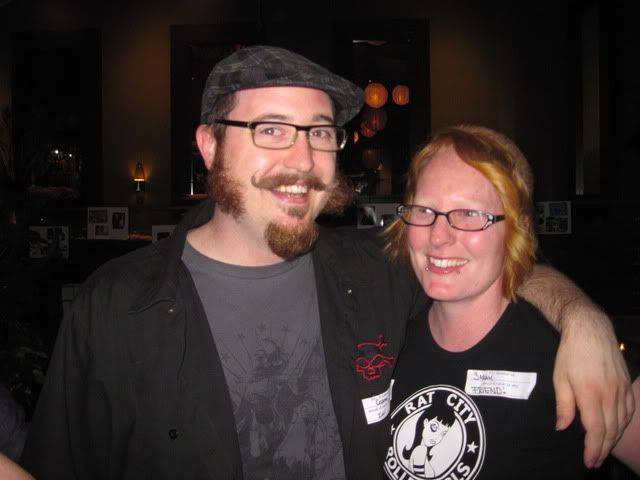 Cosmo & Sarah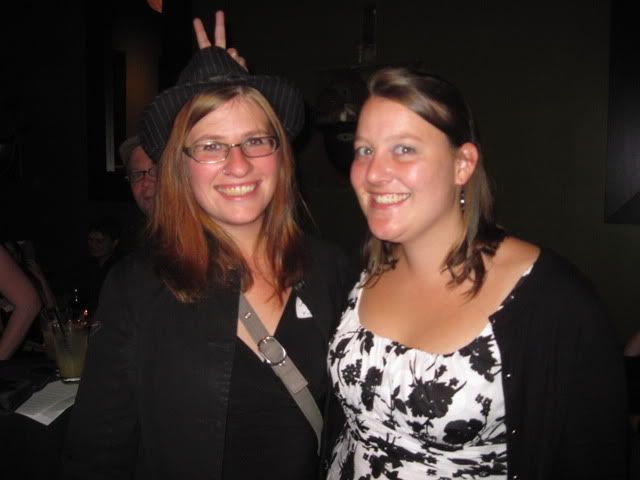 Me & Cathy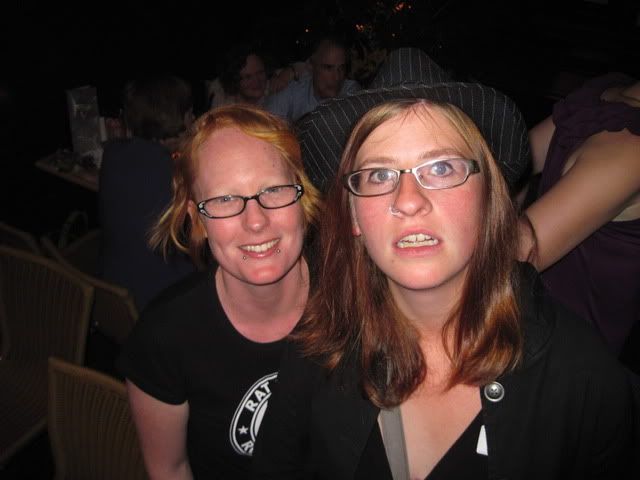 Sarah & Me

Sunday
Andy made a yummy breakfast for us again before I went to visit my mum and Andy went off to do errands for my "Super Secret Thing." My dad was busy with theatre stuff so I just hung out with my mum & Regan. Andy eventually joined as well.
Monday
After work I met up with Dorothy at Dragonfish for the all night happy hour. She's leaving to go visit her old stomping grounds in Texas today so that was the last chance I would have to have one on one Dorothy time. It was lovely we drank cheep drinks and ate and talked about all sorts of stuff in our lives. Astro & Aaron stopped by but didn't come by 'till Dorothy and I were done so we talked and took some pictures with them before parting ways. Saying goodbye to Dorothy, I cried. On the way home I piced up a bottle of Absolute for Raye & my final night together in the apartment. We exchanged pictures that the other didn't have over the last four years, watched the London & Dublin bits of Anthony Bourdain to get excited (and take notes 'cause we're nerds apparently) for our adventure together, cried, hugged and polished off that bottle and then some.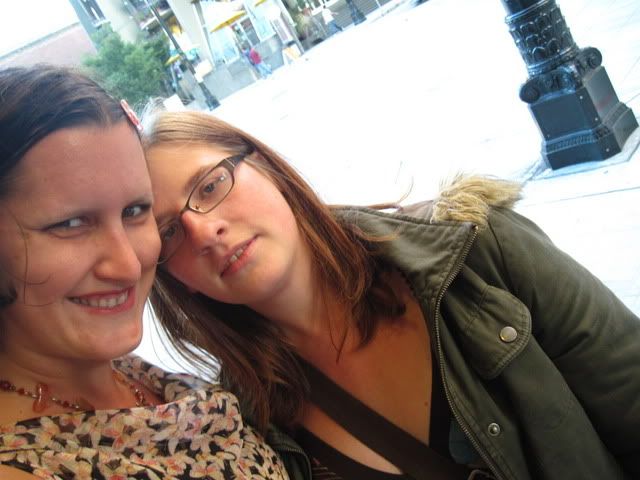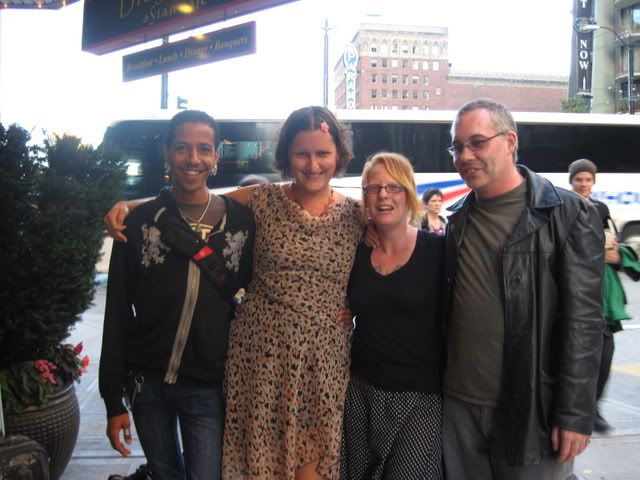 Astro, Dorothy, Sarah, Aaron


Dorothy Me & Aaron

Tuesday
Move out day got to a slow start on account of the heavy drinking the night before. I didn't really get started until about eleven in the morning. I plugged away at it eventually, though and made the room a white, empty, echo-y place for the first time in five years. There was one spider that caused me to scream and one dead moth that scared the hell out of me and I screamed and leaped off the stool I was standing on—I'm surprised I didn't break my neck. Raye and Andy helped me fill up his truck and take some things to my rents' and the rest to Andy's. We went down to Arik & Marvins for one last visit and a shot while we waited for Arch to come by and pick up my couch he bought off of me. When the time came for me to leave was hard. Raye and I cried and cried and hugged. Andy and I literally drove into the sunset as I looked around my beloved home of five (or more if you count my Seattle U days) years: Capitol Hill. I am officially no longer a Capitol Hill kid. I'm officially living my life out of a suitcase. However on the plus side I'm living a week with Andy and I am soon to be a Londoner. Besides, I'll be back on the Hill in my hood tonight for ANTM at Cathy's new place. Kind of anti-climatic, actually, but at least I can get my toothbrush and hair stuff I left in the medicine closet!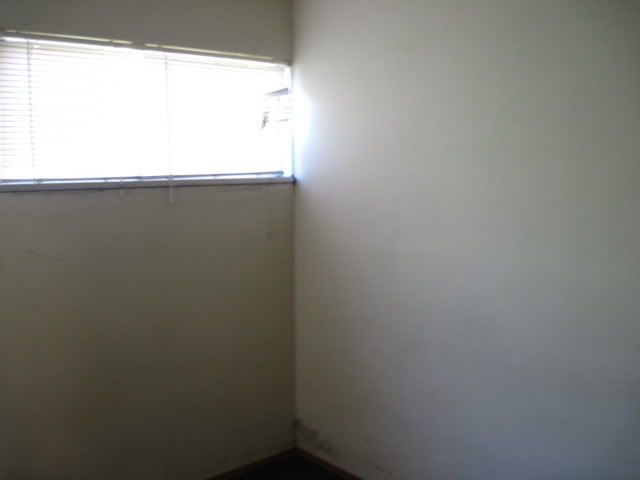 The empty room.
Current Mood:

numb