Adjusting has been a bit of an emotional rollercoaster for me. It's been ups and downs.
Sunday was a cold, wet blustery day. It was just the kind of day to stay inside and catch up on my required "summer" reading. I was productive in the morning though, as I went to Sainsbury's and picked up groceries and back to the 99p store for flatware.
Monday I had received an e-mail from the Finance Dept that said to see them asap so they could request the loan money from the US government. So went to go see them, was told I needed to register, so I registered and then got all that squared away. I still had an hour to kill before my next appointment which was a three our talk/introduction for the International Students. I went home, made lunch and talked to one of my flatmates for a while, the one from Argentina. She's in the Art Writing program so there's another writer in the flat. I made opened an invitation to go to the pub later before heading back to campus to attend that talk. The talk was a bit dull, though there were elements that got me very excited about being back in school again. There was also some really useful information about some of the practical things I still have yet to do, namely opening a bank account (which is apparently going to be more difficult than it sounds). That put me on a pragmatic kick and I went home and balanced my account and made sure I'm going to make it until my loan comes (I should be okay). Once again, all the practical stuff I was quite on top of.
I had intentions to go to the Pub Quiz at the Student Union as a mixer to get to know people. After a peptalk from Andy over Skype my feet got itchy and I set out for the student bar. However, once I was there and got my drink I was back at being miserable. I felt intimidated by everyone and had no idea how I was going to find a team to be on. I mean I knew that all it takes is approaching a stranger and saying "can I be on your team" and even if they say no damage would be done. However, I found the concept and the courage conflicting. Eventually after my second drink I just went up to two girls (there's only two, right, they need more for a team) and asked if I could join them. They agreed, but they were gradually met by more and more people they knew joining them (innocently one of them was the girl I talked to a bumbed a smoke to on Saturday night). I felt out of place and awkward. They were all young and talking about all their new found friends and I was completely useless in the trivia. The first round of current events were lost on me, not getting much European news where I'm from. I wasn't feeling it. I was seriously considering leaving when I went out for a cigarette one last time.
Out for a cigarette I heard two American accents and ended up in conversation with a guy from LA and girl from Florida and a chick from Italy. The best part? They were all grad students! Part of the alienation at "Freshers Fortnight" is just that well there's so many damn Freshman. That's a 9 year difference. Granted I share a common experience with them that this is my first time going away to college but still conversation seems to end with the undergrads pretty much right after I say that I'm a postgrad. Anyway so back to the people I was talking and smoking with, I expressed my frustration about this whole issue and they invited me to join their team of all post-grads! I felt kinda bad for ditching the other people but, I wasn't adding to their score nor was I really shining in conversation so I doubt I was even missed. The new group was finished with the quiz so we all took off and hit up the Amersham Arms for one drink. I was so happy to finally be involved in conversation. Honestly I probably talked too much. I even got a phone number so (fingers crossed) could hang out with the group again. They all live in the far away hall of residence-the one without internet-so I'm not sure how real likelihood will be.
Still I was happy. I feel like Mir win. I came home after picking up some corner shop piss, talked to Andy on Skype, then chatted with Raye for a good while. I went outside and talked with my loud flat mate and another girl in the hall over a couple of cigarettes now quite a bit more drunk. I know I made a tuna fish sandwich at some point, and talked to Andy when I was considerably more intoxicated. Apparently, though the drink mixed with a bit of lady problems and the overwhelming nature of everything flipped the card on my emotions back into the negative and I was weeping to Andy on Skype about not making any friends (despite the fact that I had done well that day). I don't really remember this conversation much but based on what he told me, I was expressing a lot of what I was thinking/feeling back at the beginning of the Pub Quiz.
I felt really bad when I got up and saw an e-mail from Andy checking up on me and filling in the conversation bits I probably missed and saying he was worried. Initially my automatic reaction was embarrassment for getting trollied and turning into self-deprecating Mir. However I think I learned a lesson in long distance relationships. I really need to not do these types of things that would make Andy unnecessarily worried. It's hard enough for both of us being so far away. There's such a strong feeling of helplessness. You want to be there to help and support your lover and keep him/her safe and happy but there's only so much you can do thousands of miles away. I need to be conscious of this. This is already hard enough. I love him so much and don't want to worry or hurt him in any way.
So this morning, afternoon rather, I woke up feeling a bit as though I had been hit by a double-decker bus. I had designs on taking a walk and check out the Greenwich Park today but I wasn't sure if I was up to it. I went out, after a chat with Andy, and picked up some much needed coffee at a cute little place down the street, the London Particular.
Coffee in hand, I decided to go for that walk after all. I'm so glad that I did. It was just what I needed to put my mind at ease and put everything back into perspective. I didn't think about my social inadequacy or homesickness. I got in the mindset of how real it is that I'm here and I was excited about it. Once again, I was exploring new territory and setting my feet on earth I've never touched before. I was exploring again and that put me at peace. I love big city parks. This one in particular is neat because when you're in the outskirts of the park it's like the city just stops. I suddenly felt like I was in the country. The country, of course is not one of my favorite places in the world but it's neat how in just one block you feel like you're in the middle of a city and then suddenly you feel like you're somewhere different, and yet still in the middle of the city. I entered the center part of the park, the part that looked familiar to that of say Hyde or Regents Park. There was a lane of trees just starting to turn. At the end of that lane, I came to the Observatory and a view of the rest of the park, along with a bit of the city--the O2, the Isle of Dogs, Canary Warf—hazy in the London grey. I could see the Themes and I immediately felt the need to be by water.
It took some doing, getting around some construction and getting a bit lost in the pedestrian detours around Greenwich College but I made it to the river. I took a seat and smoked a cigarette to conclude my walk and sat peacefully by the water. The need for a restroom and some lunch brought me to a nearby pub with a view of the water where I had some fish and chips. it was weird, I west by the planetarium and observatory at the park right, then when I got to the pub the fish & chips & a pint of stella was 11.95 EXACTLY the amount of money I had on me and I pointed out how odd that was and the bartender replied "It's written in the stars." I don't read much into these coincidences but for some reason those words struck me. I'm not saying that it was fate that brought me to fish & chips but just that things will work out, it'll be okay. The fish and chips were good, naturally not the best in London as their sign read but the view made it worth it. The two couples sitting beside me made me miss Andy but otherwise I was at peace and my hangover and my neurotic anxiety was a thing of the past.
I know I've intend to continue to take walks while I'm here (I actually want to lose a little bit of weight while I'm here--defy the statistics) but today really cemented that as not so much a hope but a necessity. It's not just for aesthetics or health (mind you I won't be finishing up every walk with a big slab of fried fish & potatoes) it's for my own mental health. The gym time is all about getting the exercise fix (which I will be joining one when my loan money is in) but a good long walk is both that and meditative. Walking around the city I'm able to process my thoughts, put things in perspective, let go of harmful thoughts, be distracted or be inspired. It tickled me at one point to remember when I was taking a power walk around Seattle and at Myrtle Edwards park fancily envisioning what my life might be like when I'm living in London WAY back in the spring of 2008 when I decided that was what I wanted to do. That alone put my mind back into balance. I made it.
Well for those who aren't on Facebook *cough*Jaden*cough* I'll post some pictures behind the cut.

My Hood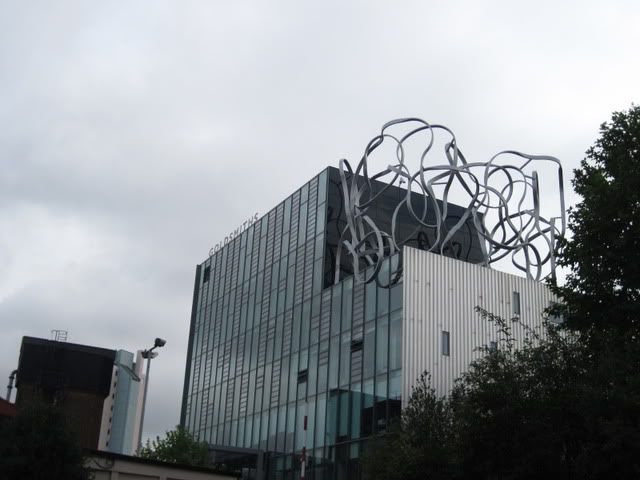 Goldsmiths!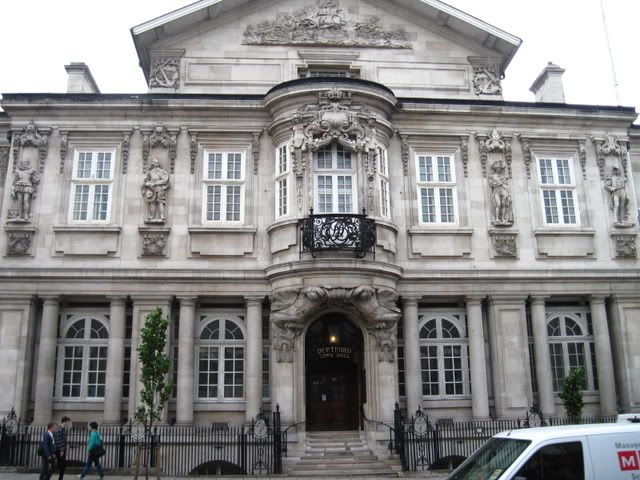 Favorite building of Goldsmiths Deptford Town Hall building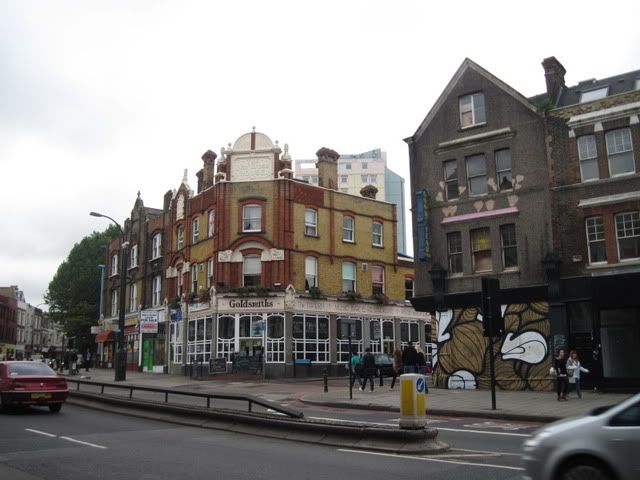 New Cross Road/Lewisham Way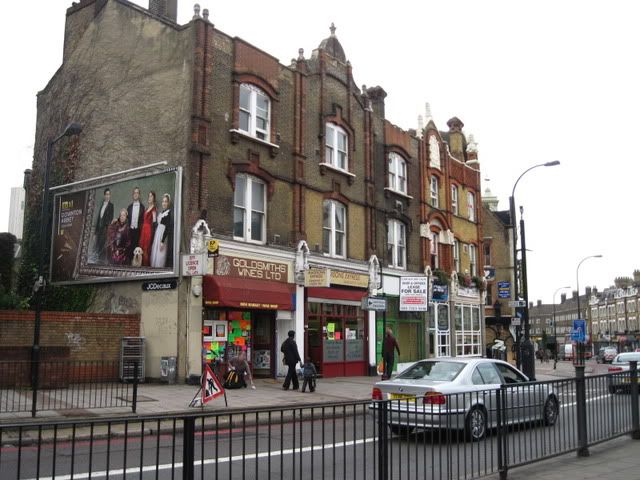 The place I get my corner shop piss :)

From today's Walk: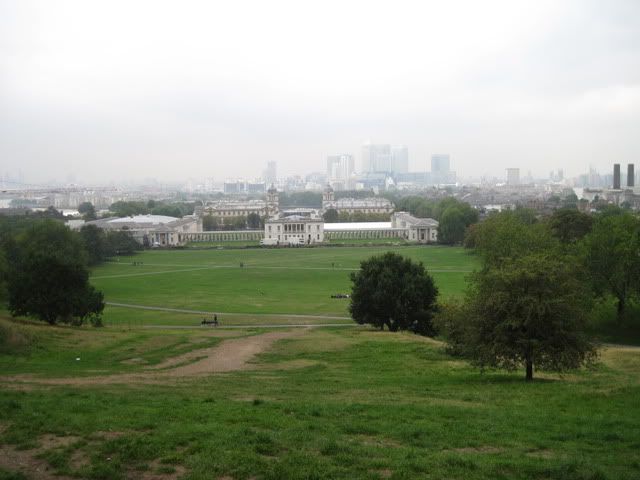 View of the park/city from the Observatory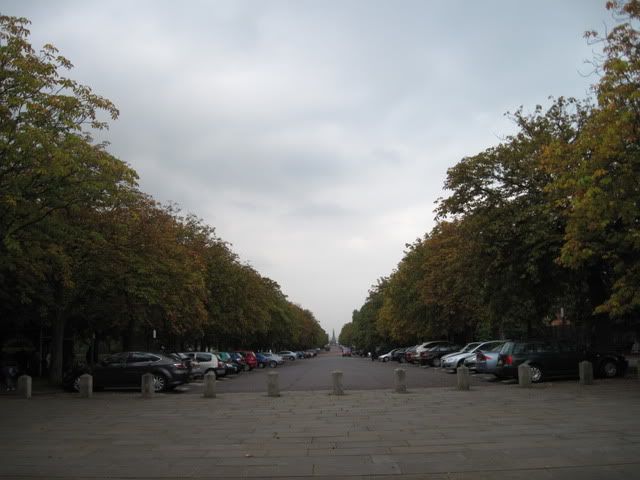 Fall is a coming!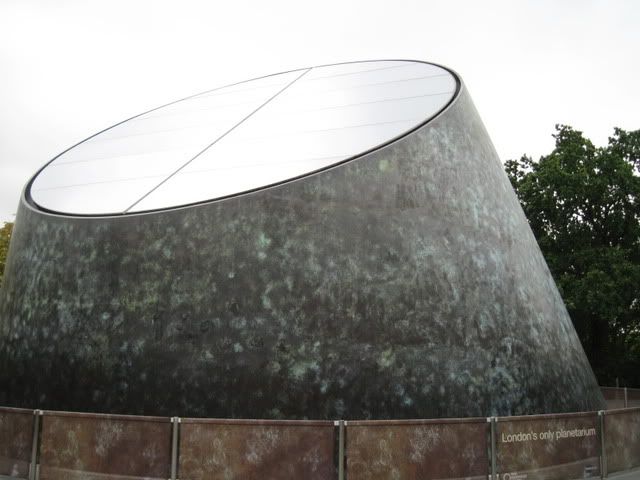 Oh look it's a planet...arium!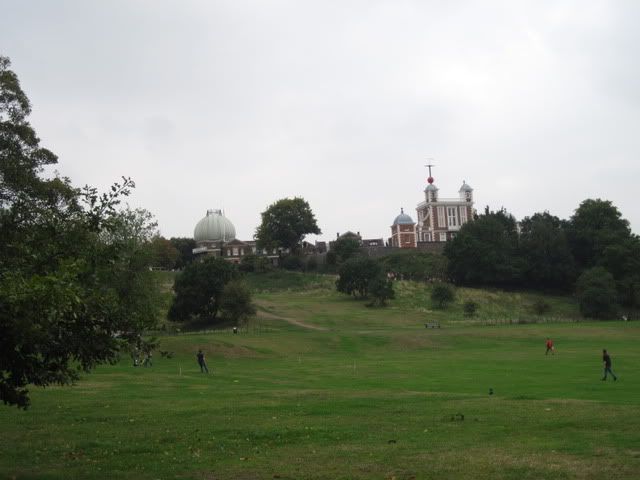 Observatory/Park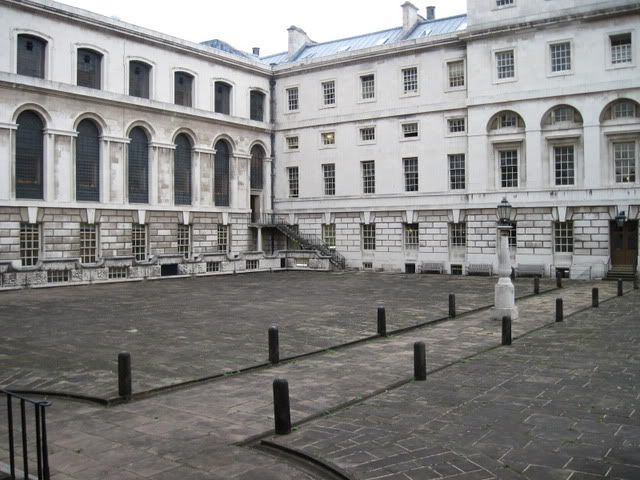 This courtyard looked crazy familiar to me. It's a popular filiming site. I've seen it in like 7 movies. I IMDBd that shit when I got home. :)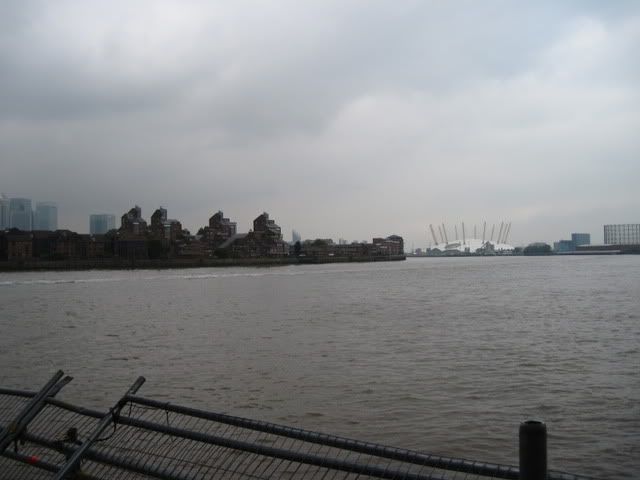 WATER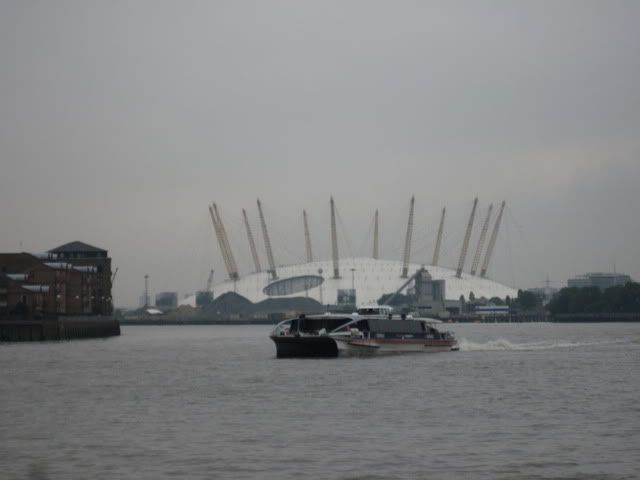 The O2

And just because I think it's adorable and it does pertain to something I've talked about...how Andy and I communicate from opposite sides of the globe. :)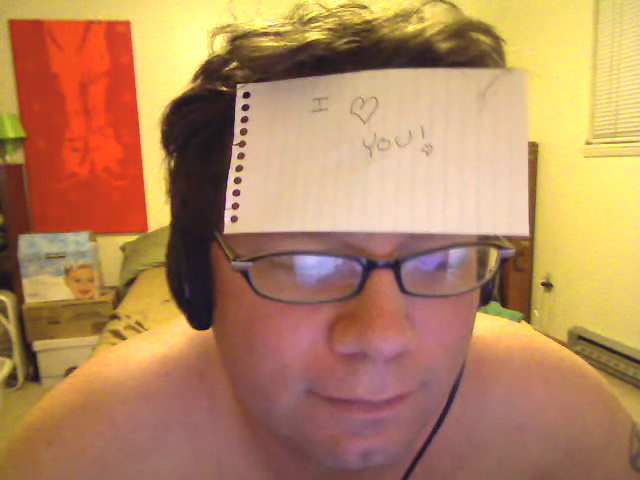 Little hearts and stuff!