Saturday I was a little hungover and slow in my step but I went out and ran an errand then did a little grocery shopping. (Apparently Saturday is take your screaming child to Sainsbury's day.) Once I dropped off my stuff I headed back out and decided to go get a haircut. There's a ton of hair joints in the area, though it would seem they don't usualy see students or white folks though thier doors very often. The first place only did dreads/extentions and I walked out feeling stupid when they said "we don't cut hair here" The next place didn't have the barber there and couldn't cut. Finally I found a little salon up the street that didn't have anyone in and they would take me. I got the wash and condition, cut and styling. The wash felt so nice A) because the water was actually hot and 2) because I got a head massage which was good for a hangover. I need it shorter on account of my shower situtation but it's also neat to have a new Swinging London look. I like it!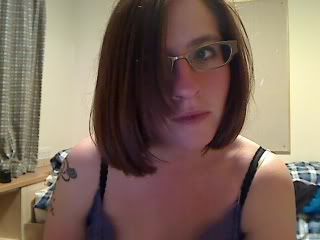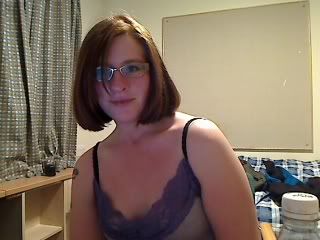 It cost 30 quid so that was pretty much my financial allowance for the weekend gone in one shot but I don't mind. Still a little hungover I didn't want to go out drinking, really. Actually I was just fine with laying in bed, snacking and watching a movie, Dr. Who and some IT Crowd episodes on Channel 4 on demand. I talked with Andy on Skype a considerable amount as well. He really digs my hair, like an absurd amount. :)
Today I took a walked to Greenwich park and back. At the park I saw a bunch of people collecting nuts or something. I wasn't sure what all that was about. It was very curious. I also saw two very cute things that made me miss Andy, a couple making out in the rain under an umbrella on the bluff with the cityscape behind them and a guy picking a daisy for his girlfriend.. Awww. Anyway. I don't intend to do too much but get some reading done. It's my last lazy day. Even though I only have lectures and groups on Wednesday I've got some administrative stuff, budgeting and opening a bank account on Monday. There's still much to be done. I can't wait, however, to get my care package on Monday! All my cute boxes, my pictures, some more DVDs, and especially my beloved comfort item Freddy (my childhood teddy bear). This little room will feel more like home once all that stuff comes in.
It's been a rather uneventful, lazy weekend. This is my last chance to be lazy before my program starts so I might as well take advantage of it.