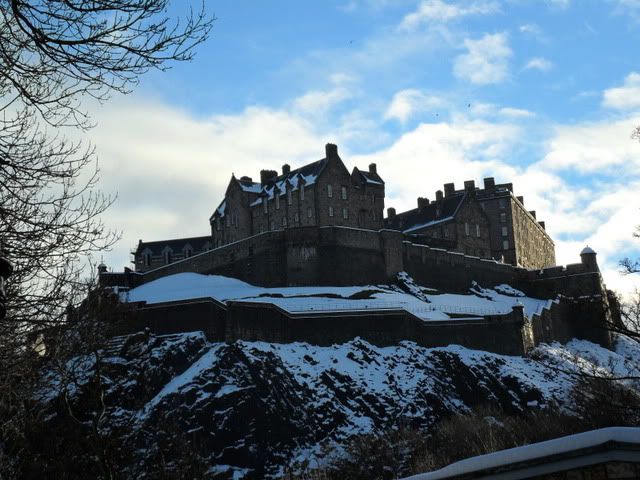 Storming this castle looks difficult.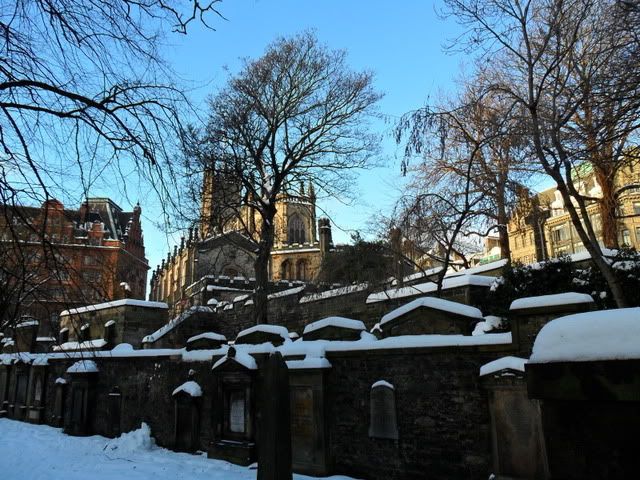 Cemetary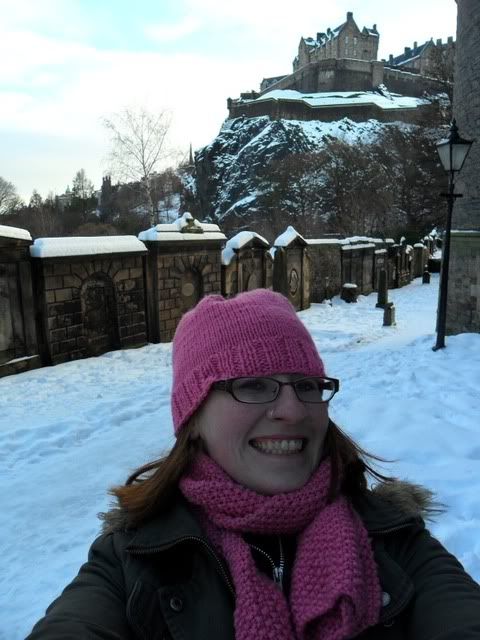 There's a castle behind me!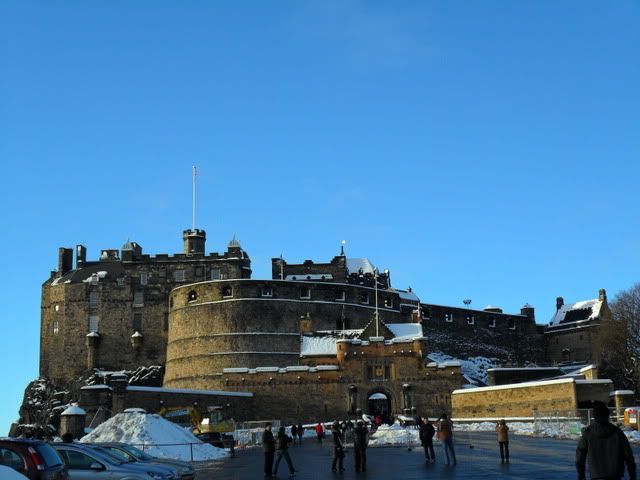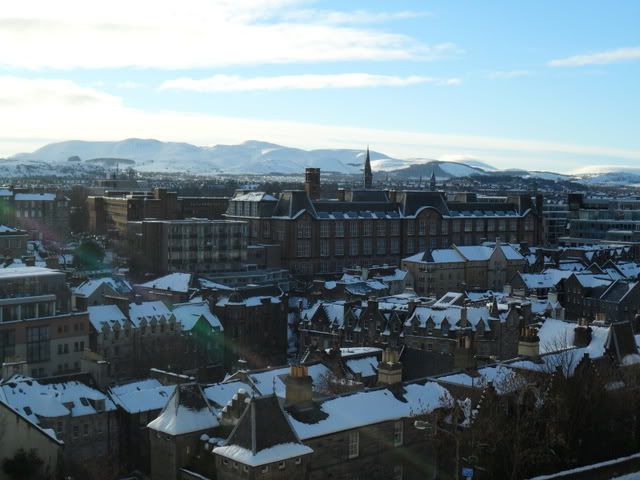 One of the many views from the castle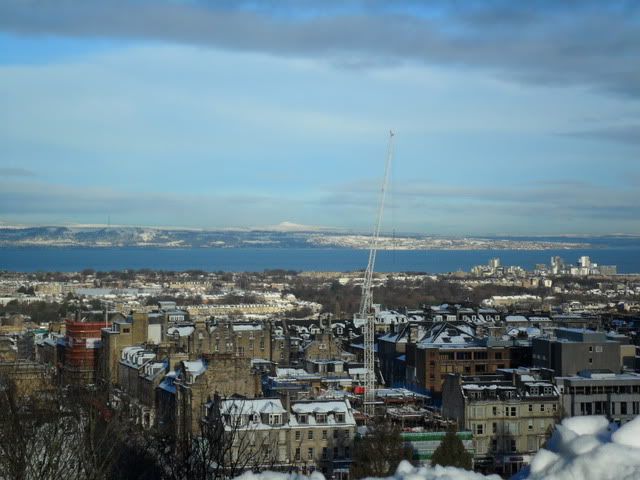 This is another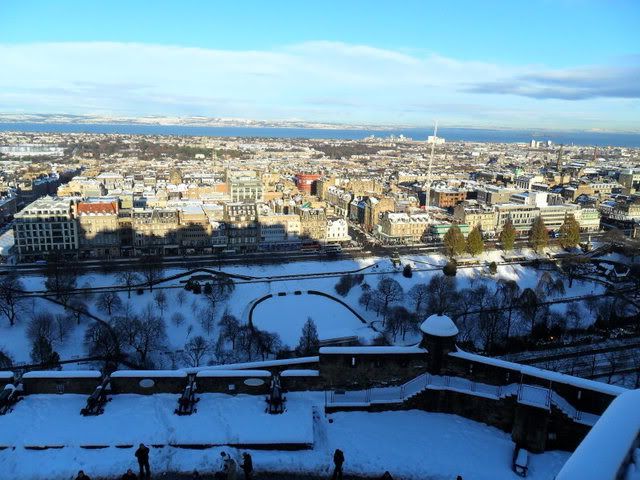 and another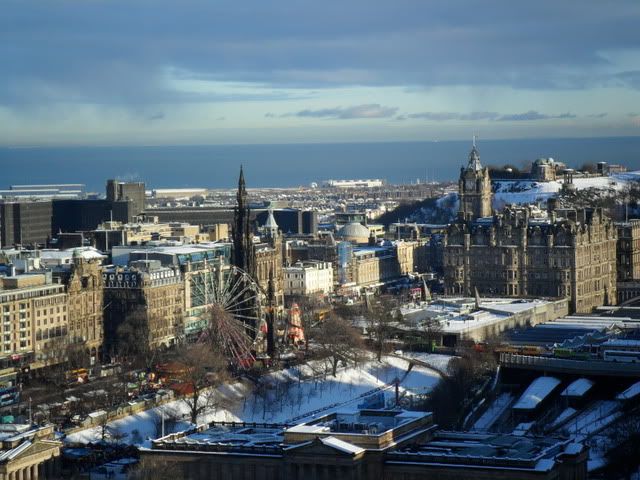 And another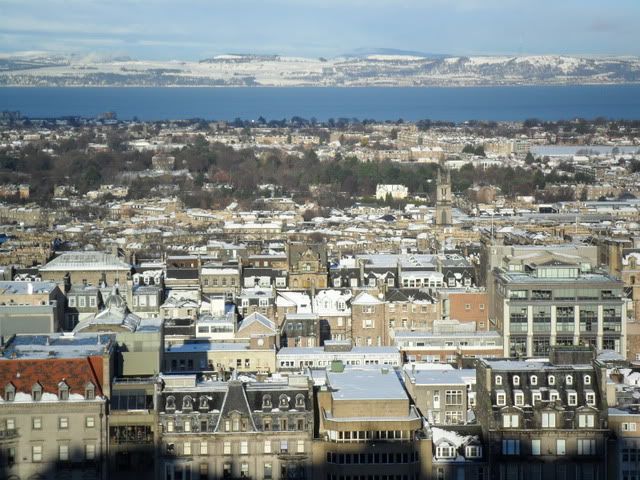 and another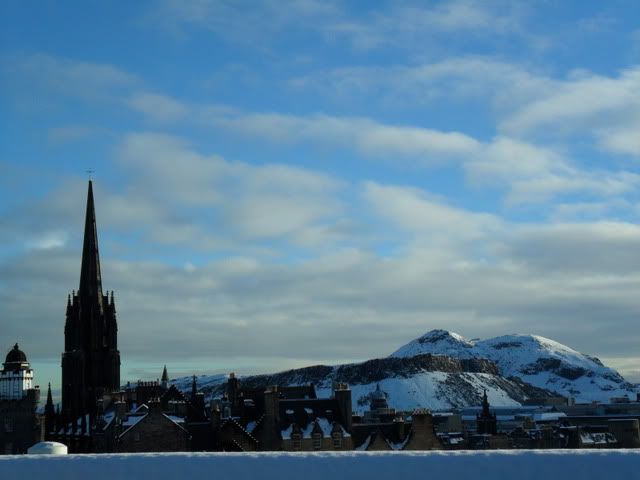 And another...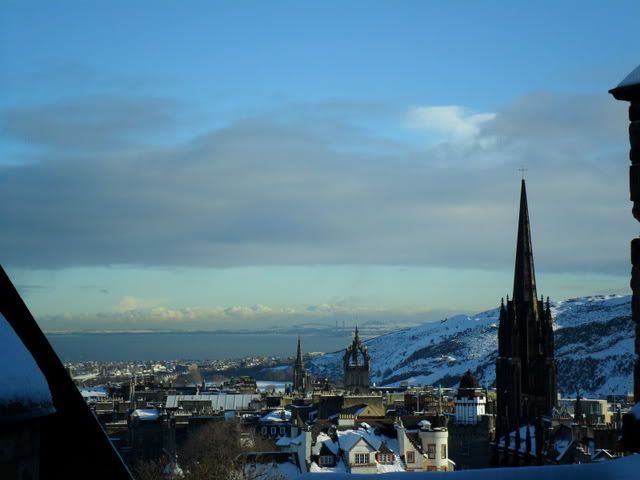 And another...yeah. See what I'm saying about beautiful? Moving along!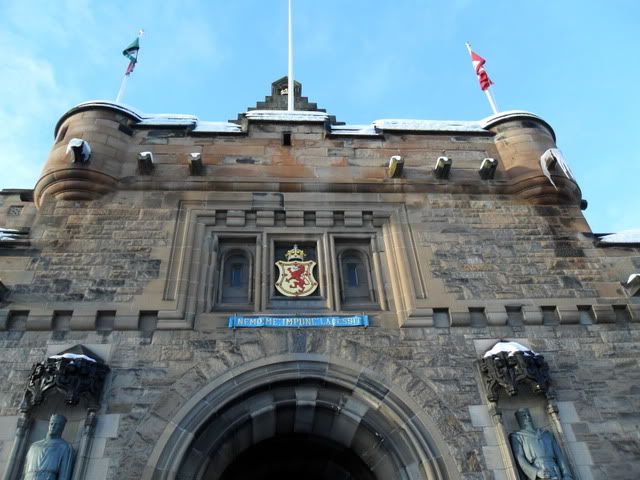 Walking into the castle...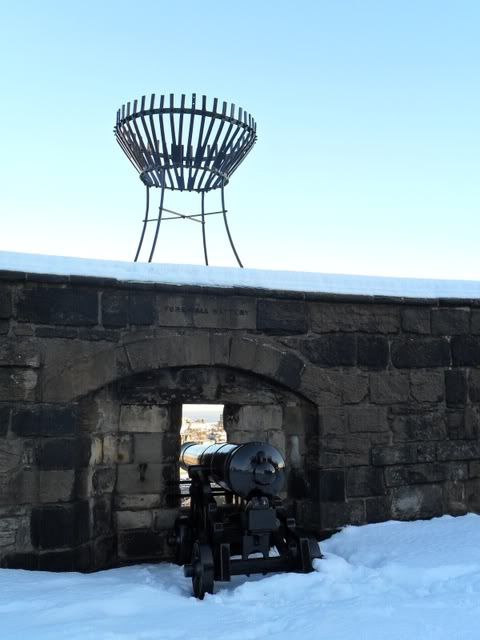 where there were cannons...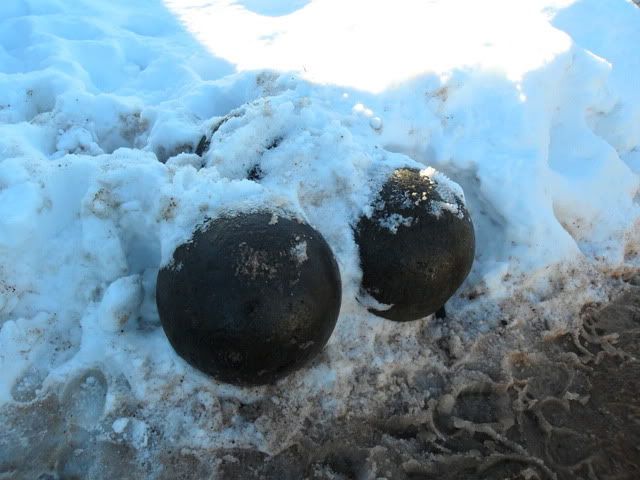 And thier balls. he he had to.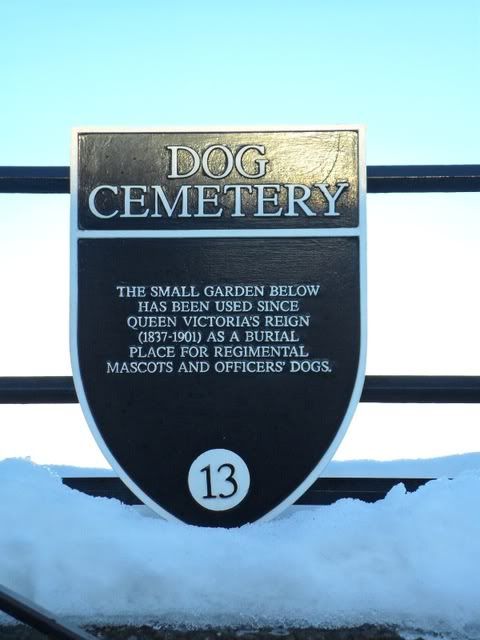 It's good to be the Queen's....dogs apparently.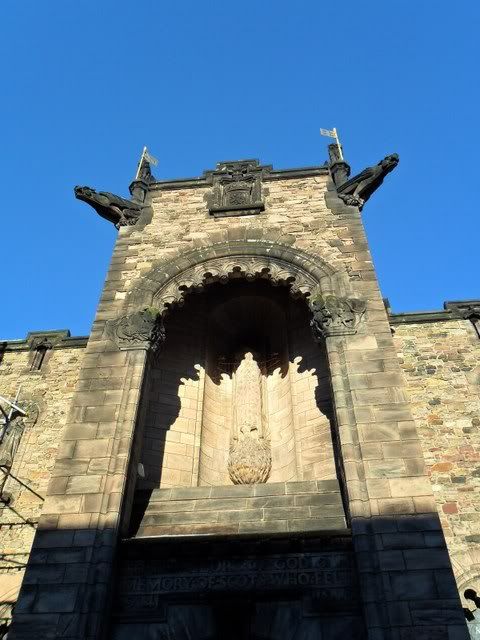 War memorial w/ gargoyles. (for WWI & colonial wars/skirmishes)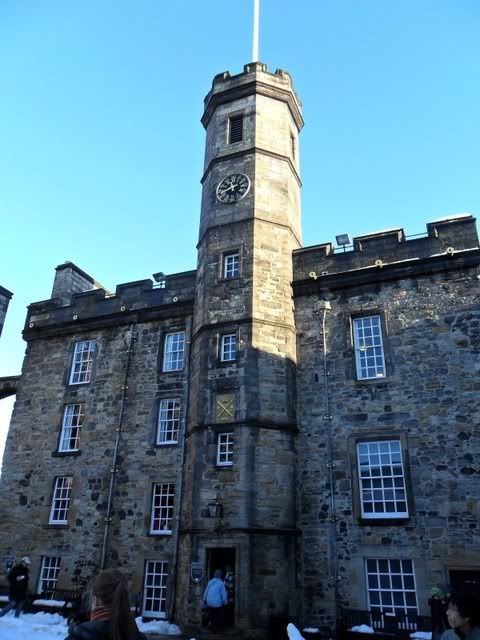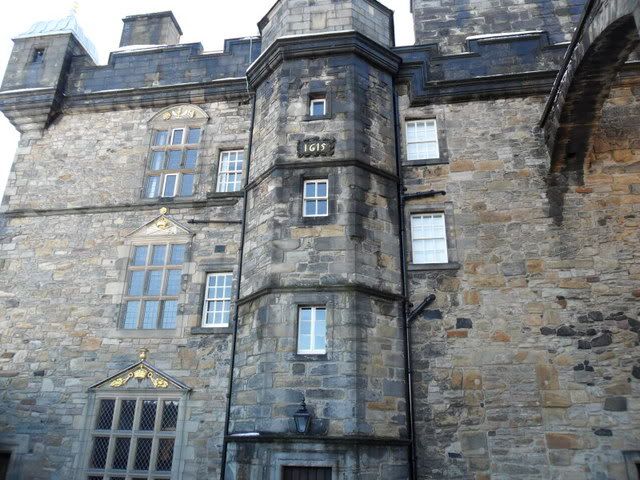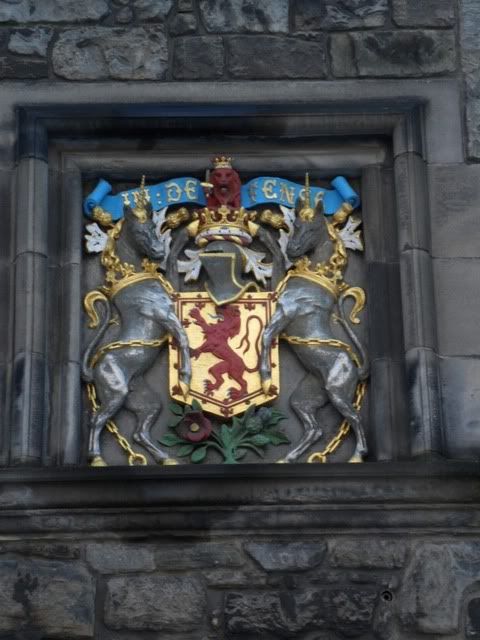 Crest at castle
Alright Moving out of the castle now...moving on.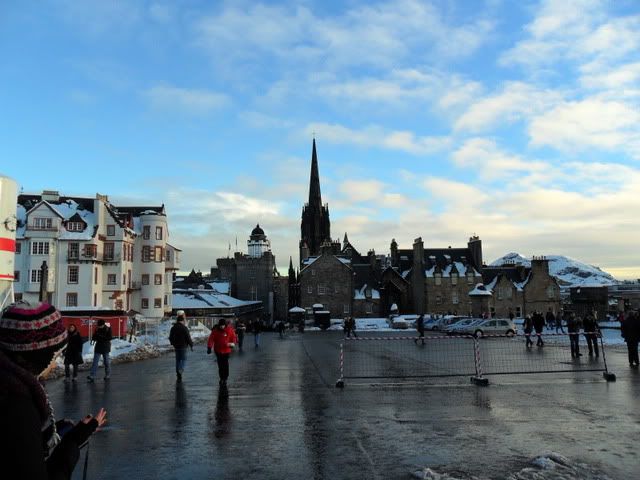 View looking out of the castle enterence.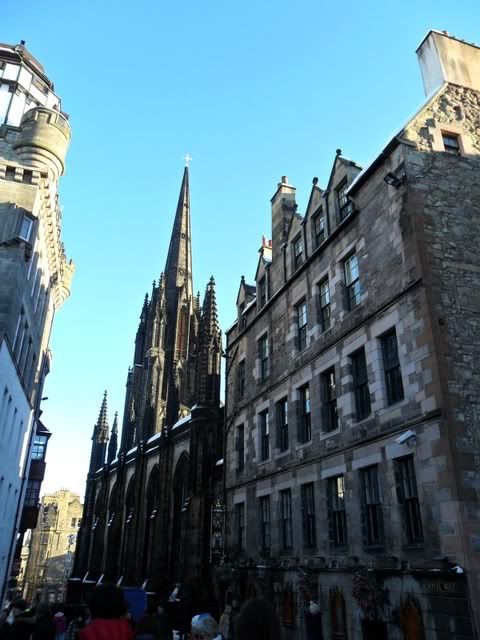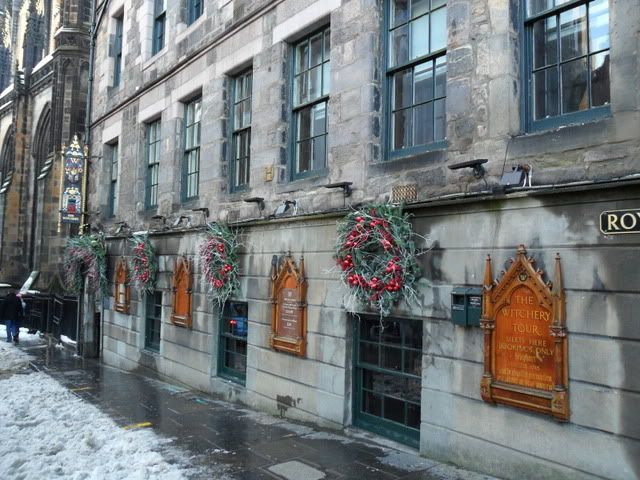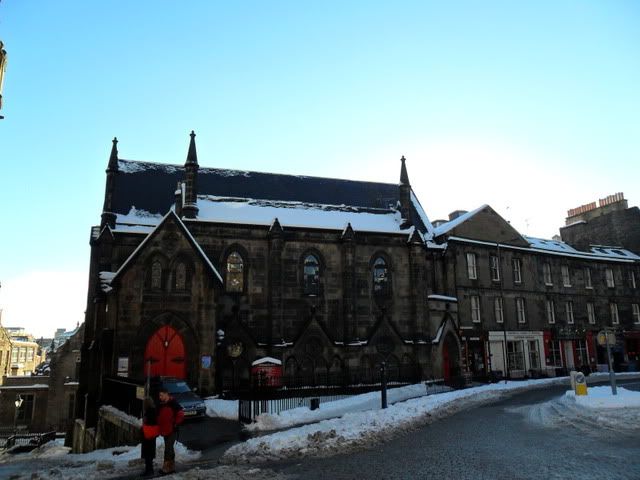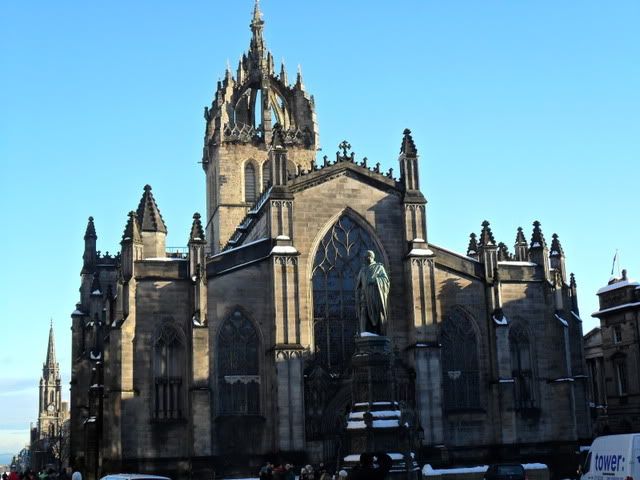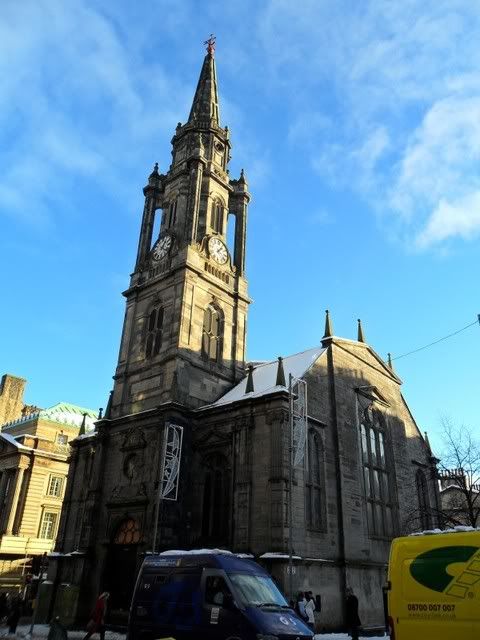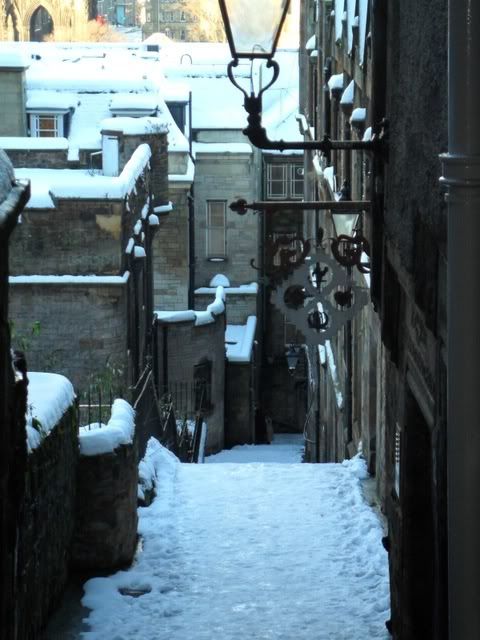 It was passages like this we missed out exploring due to to icy & steep stair conditions. :(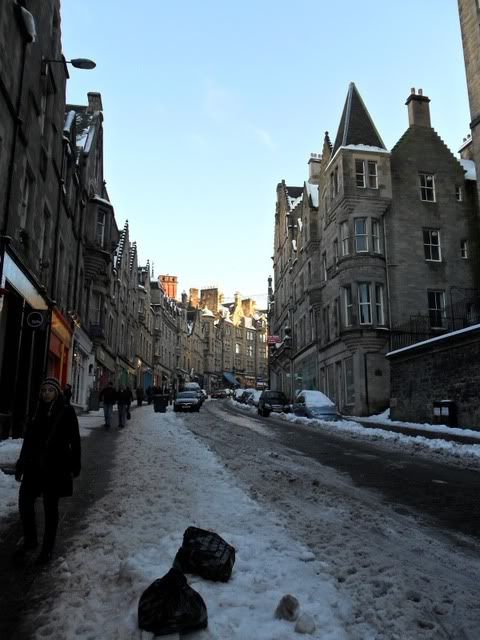 This we could manage though. :)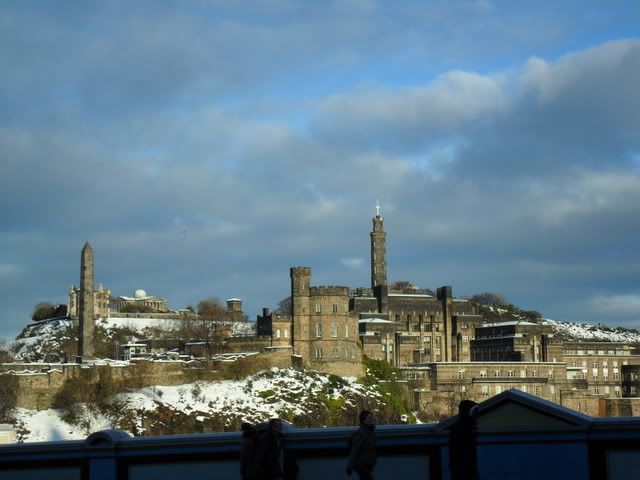 More castle like buildings!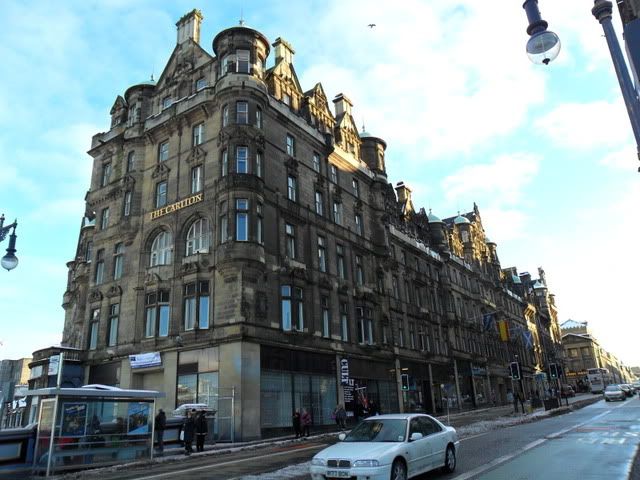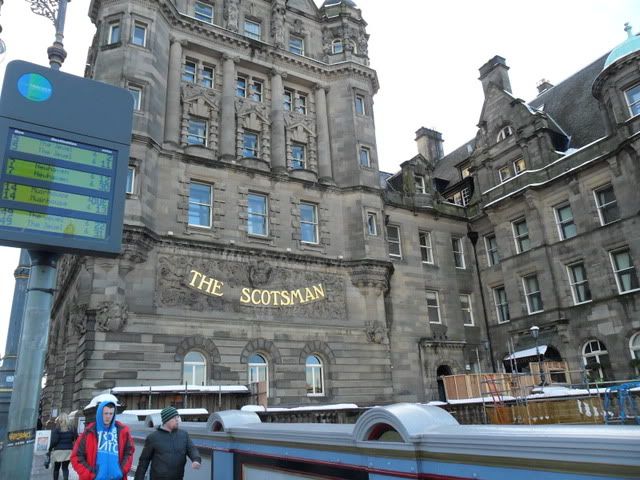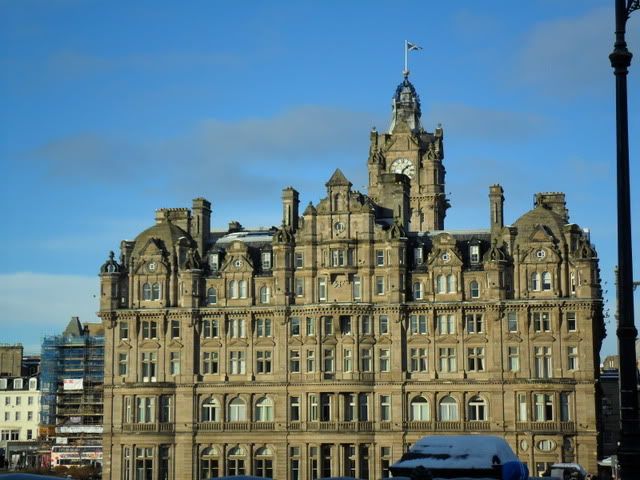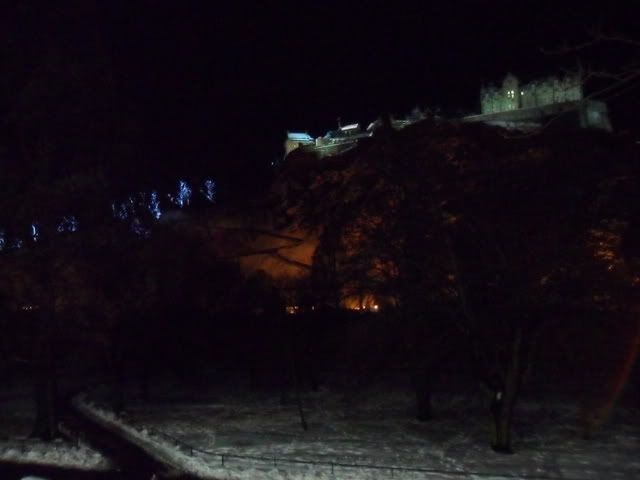 Castle at night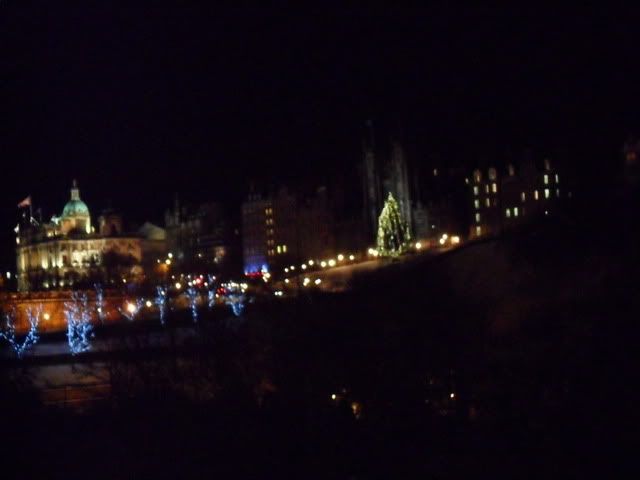 x-mas tree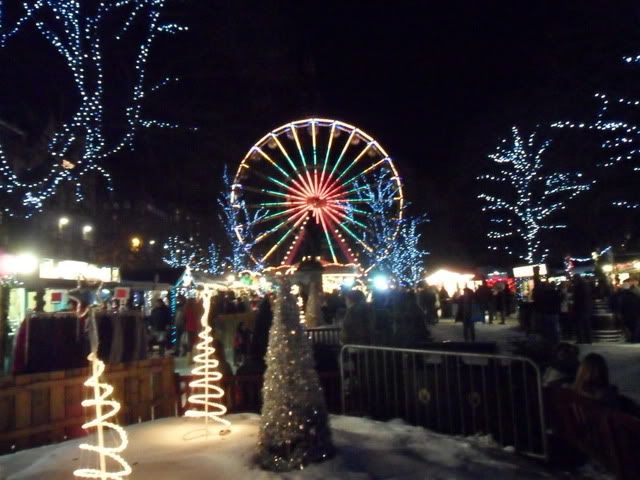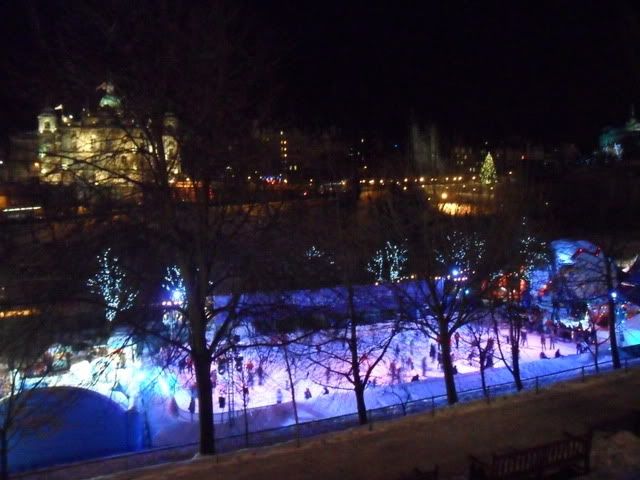 Ice skating rink!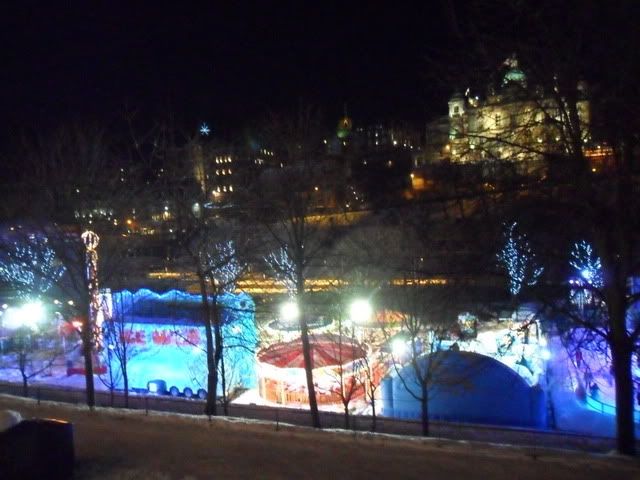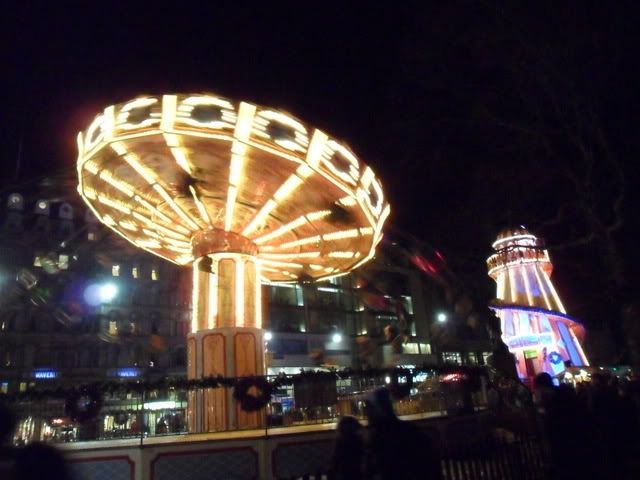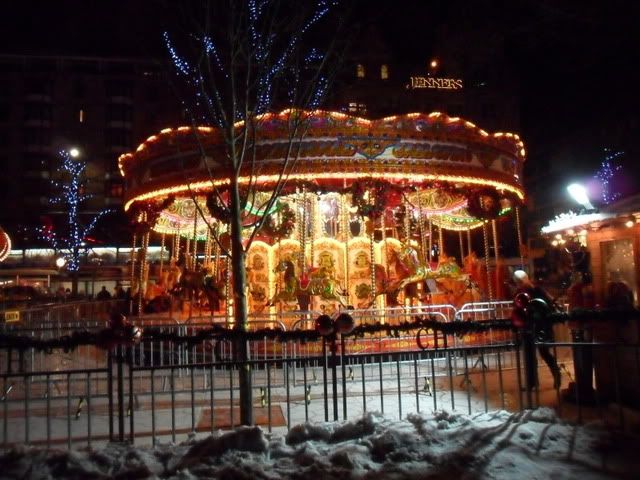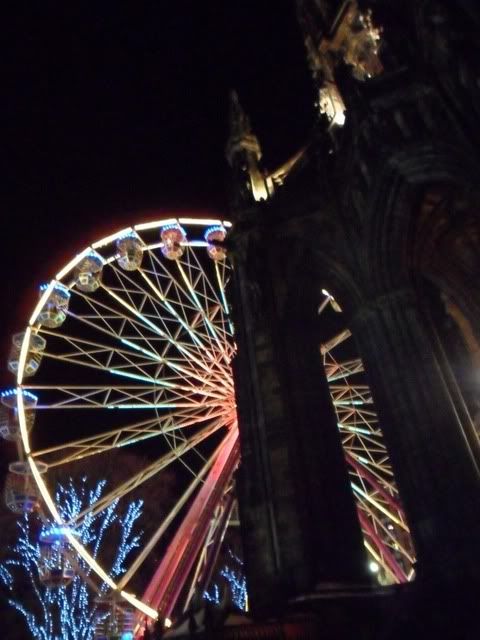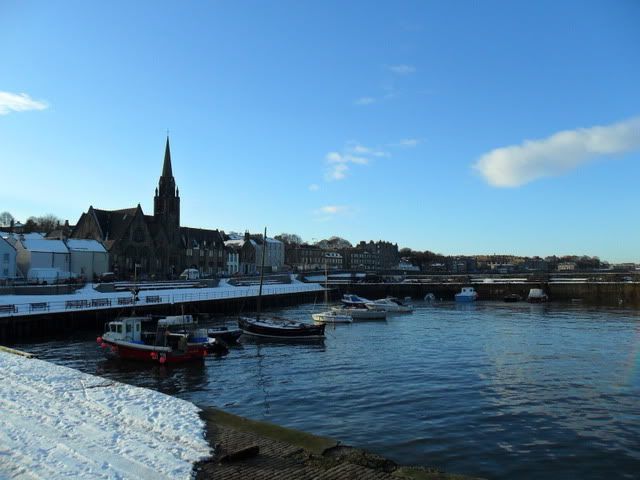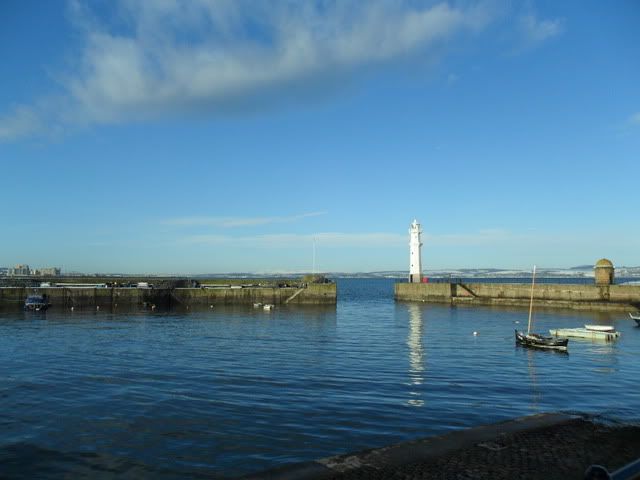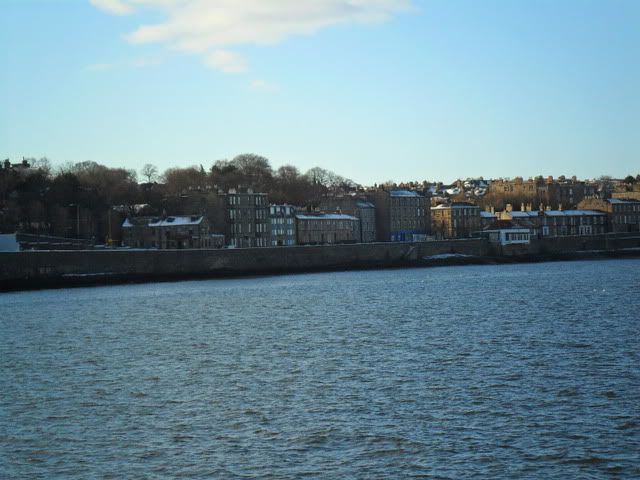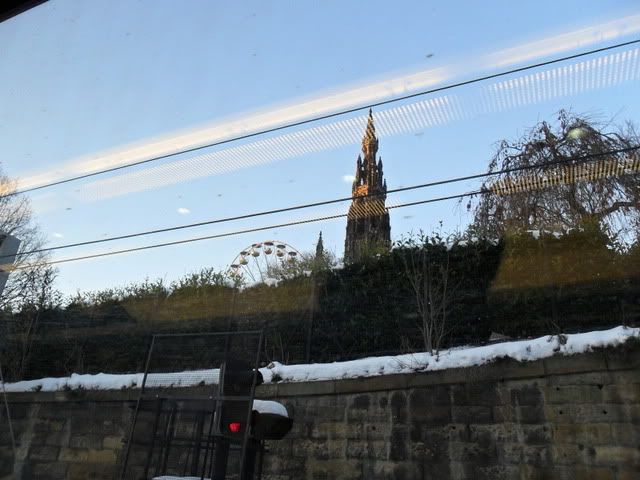 My last view from the train before heading back to London. "Farewell Edinburgh. I'll be back."