So usually I don't get into an xmas mood until after my birthday and I reserve the right to be a grinch until that time. However, over here I'm finding myself all wide-eyed with xmas wonder quite often. It's probably a mixture of the lights, the snow (last week), the carolers, the ice rinks, the smell of mulled wine in all the pubs, the smell of roasted chestnuts in the parks, the chrsitmas trees, and all those drunk people in Santa suits I saw yesterday on a Santa pub crawl. Even the uber kitchy christmas markets I've been to make me strangely warm a fuzzy.
Anyway I've been taking a bunch of pictures so this is a big photoblog.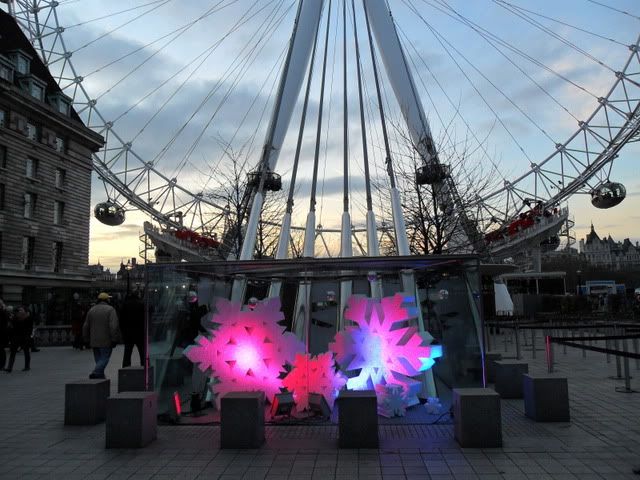 Decoration behind the London Eye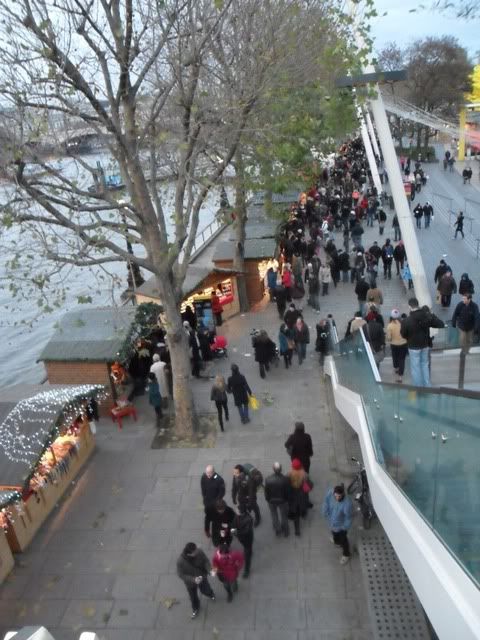 Little xmas market along the Thames at Southbank Centre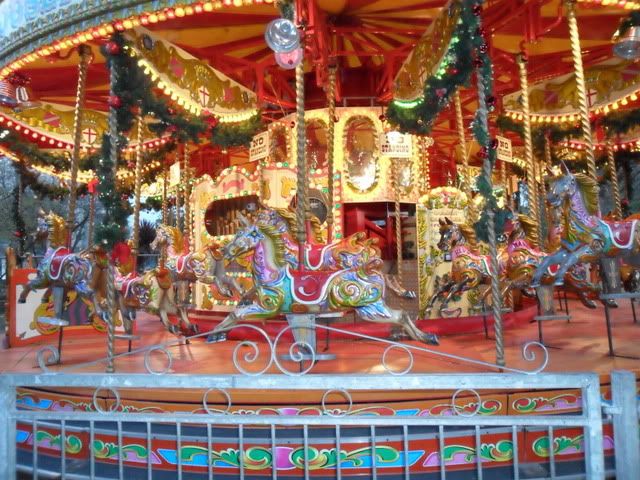 Carousel at Southbank Centre xmas market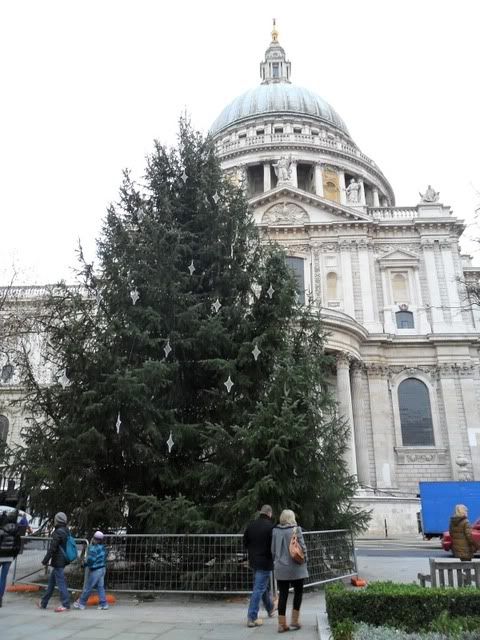 Xmas Tree at St. Pauls
There's a handful of those drunk Santas I was talking about. I've never seen Santa with a 40 of Carlsberg (PBR equivalent here) before yesterday :)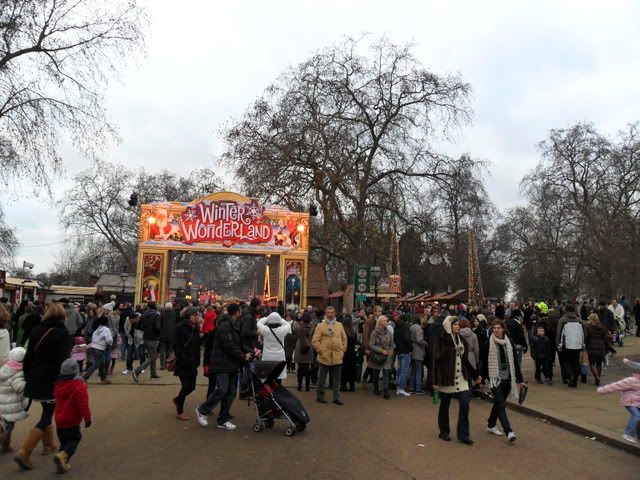 The entrance to the xmas village at Hyde Park (many to follow)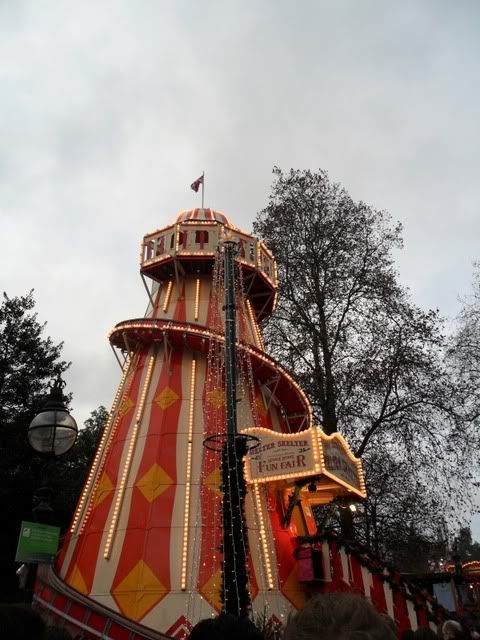 @ Hyde park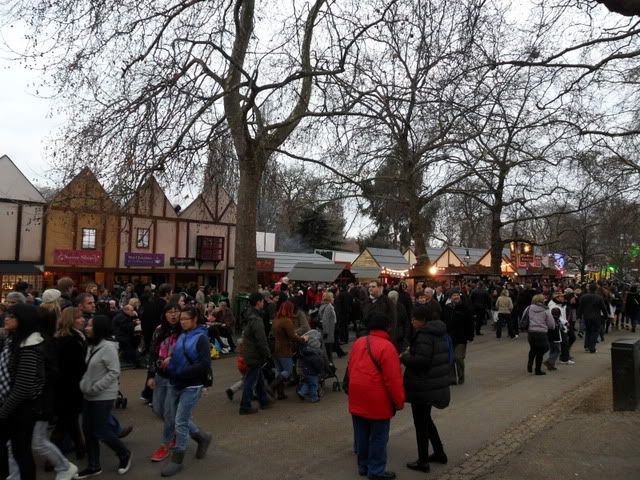 @ Hyde park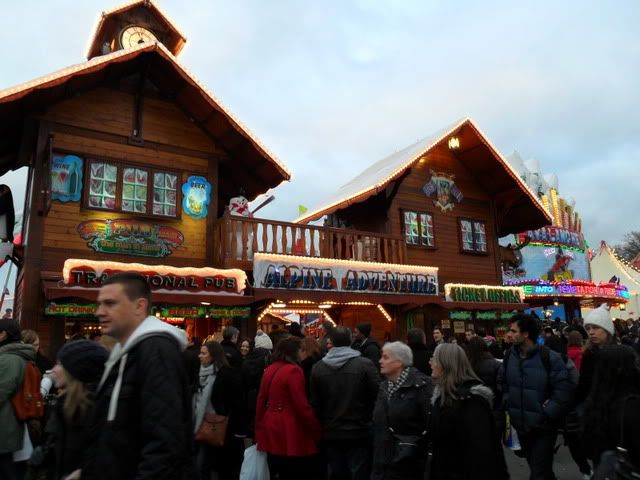 @ Hyde park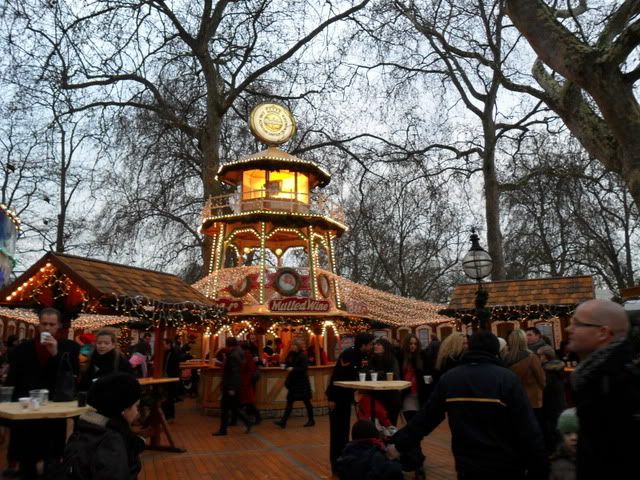 Maybe that's why I like these markets so much between every 3 stands of food or crafts there a place to get alcohol :)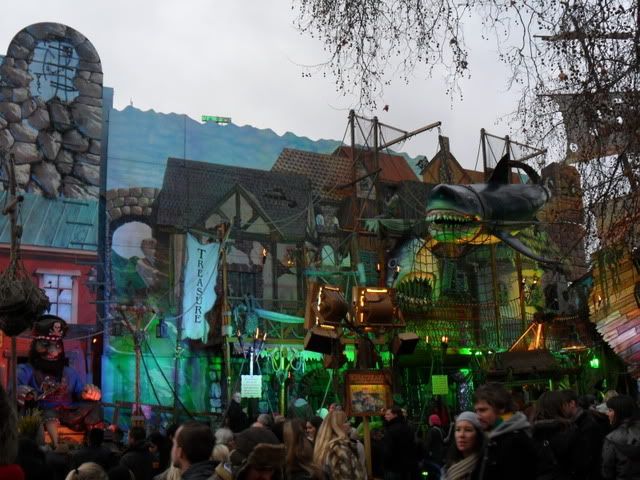 Plus fun houses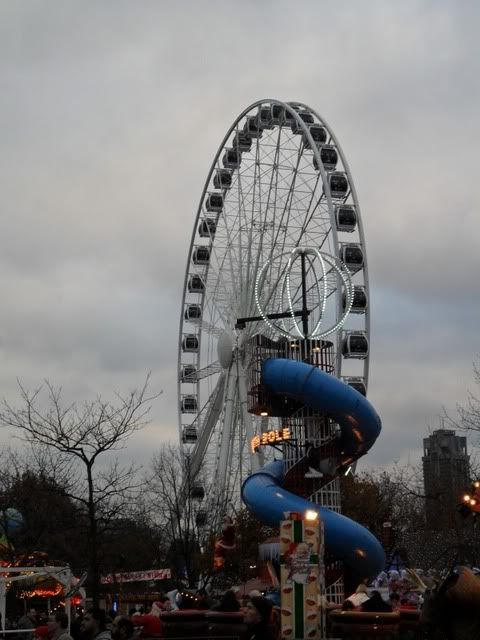 and Rides!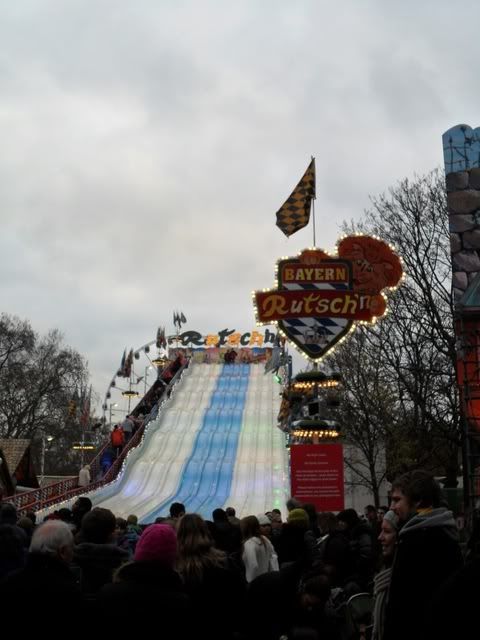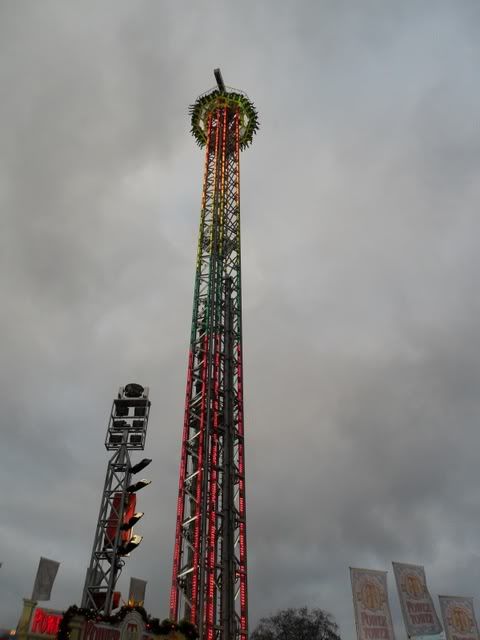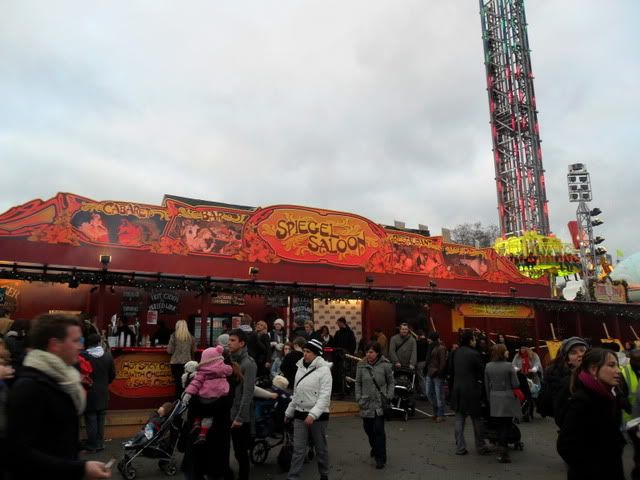 Anotehr bar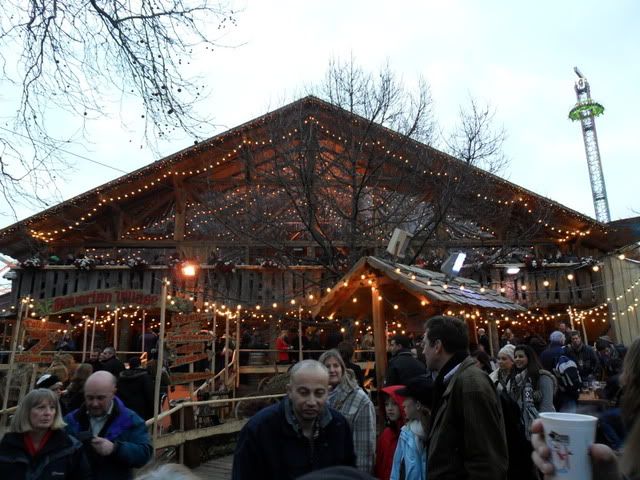 And another bar!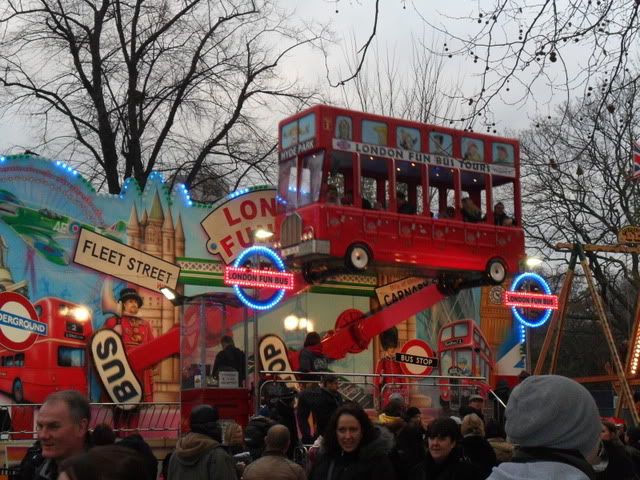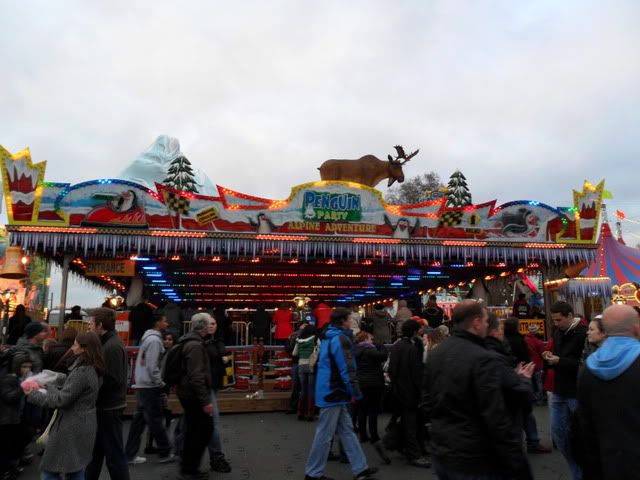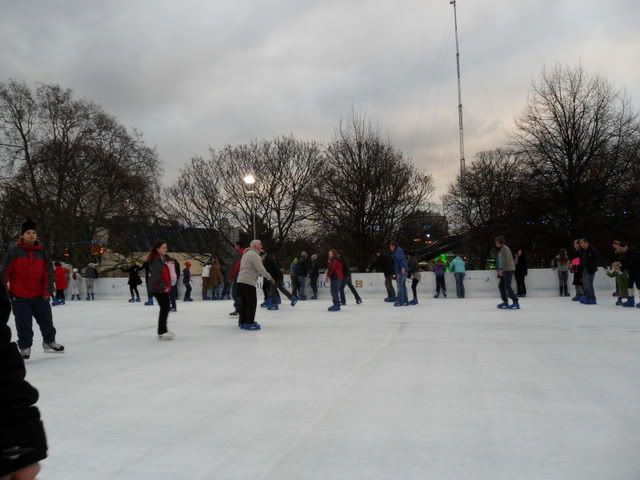 Ice Rink at Hype park.
Okay leaving the Cheesy xmas village and moving on.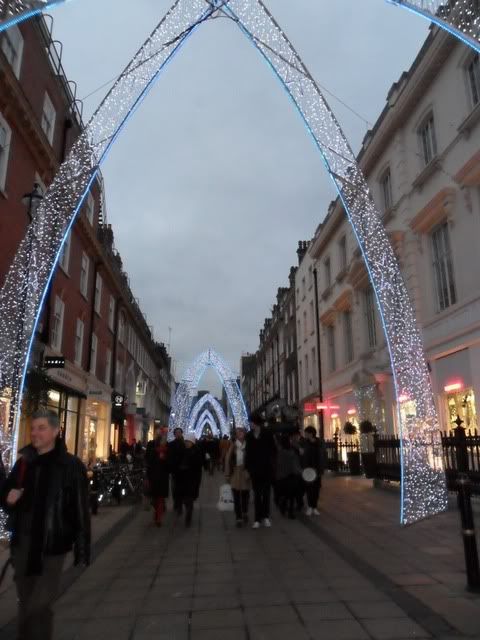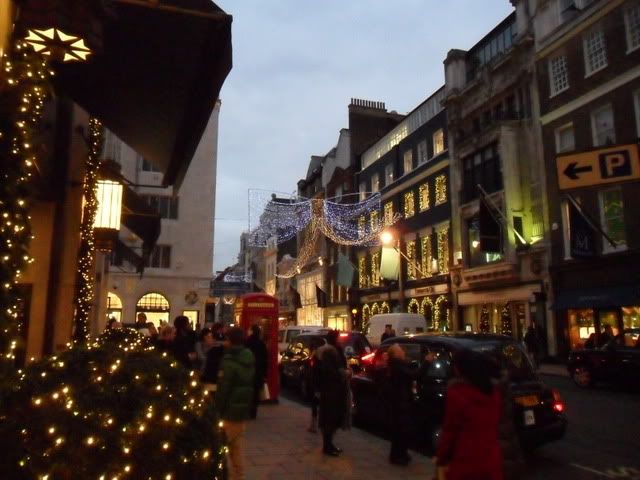 Bond Street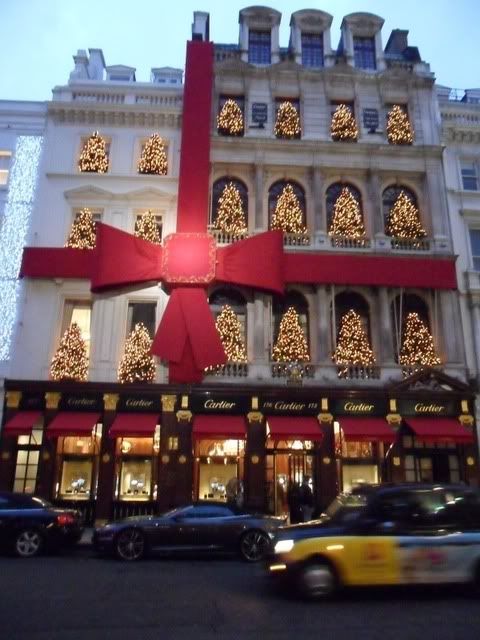 Cartier on Bond Street.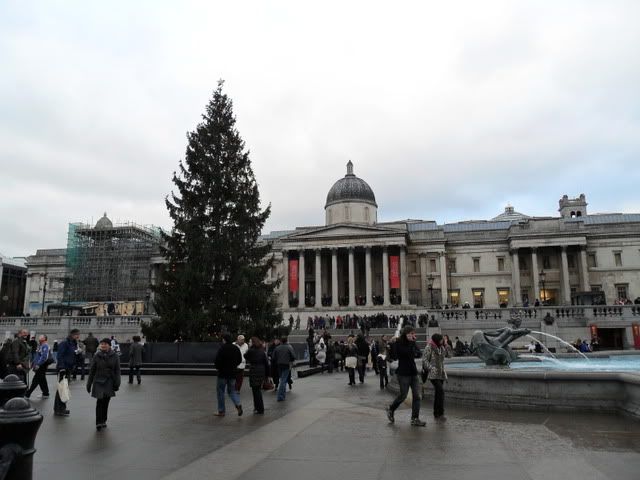 Trafalger Square. This tree is actually pretty disappointing.
Now I haven't taken any photos of the lights at Oxford Street or Regents street this year but I did last year and they're pretty much the same. (The only difference is this year they're advertizing the new Narnia flick as opposed to last year the bill was paid by Disney advertising the CG Christmas Carol movie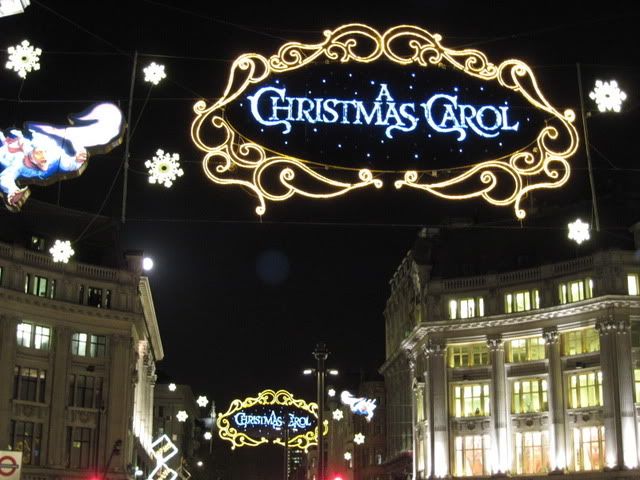 See. So those are now Lions and the word Narnia. Otherwise the rest is the same...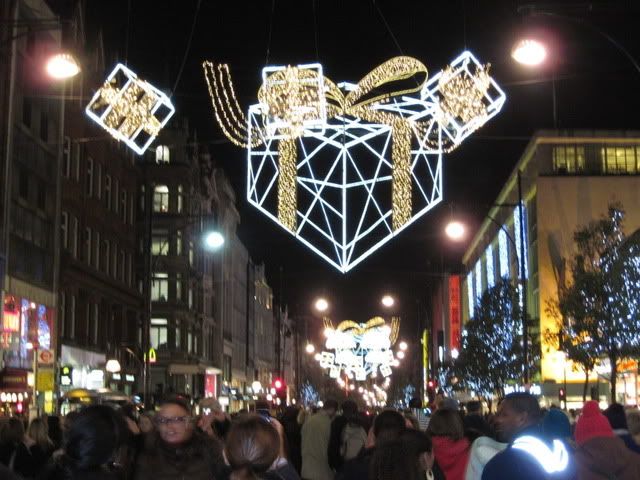 2009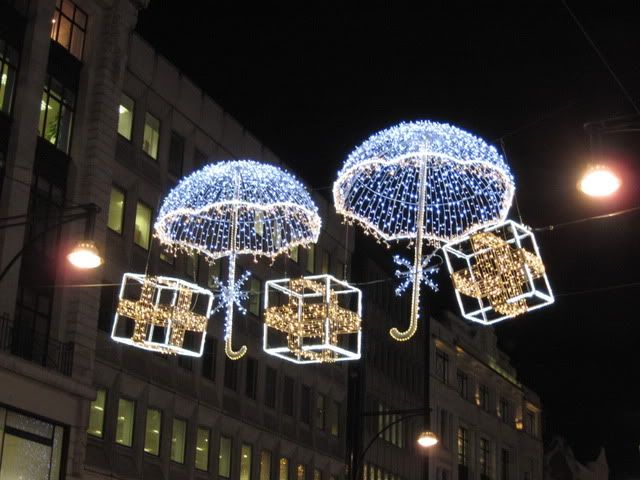 2009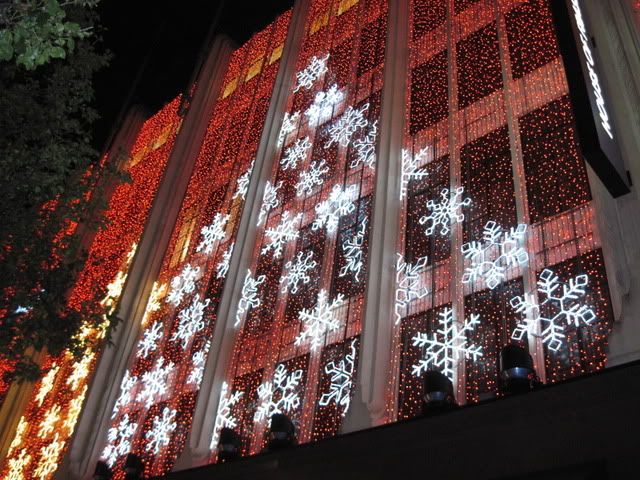 2009
Perhaps it's all those years watching Love Actually at Xmas and thinking "I want to see London at Christmas" and that becoming a reality that touches me so much. Maybe it's because it's the first time I've spent the season all alone so I'm getting my xmas warm and fuzzies from external sources like the sights. Maybe its becasue the sights make me think warmly of folks at home (my mum would LOVE those cheesy xmas markets/villages so much). Maybe they just do xmas better here. It's probably a collimation of all those things.
*That's supposed to be sung to the tune of "I love Paris in the springtime"