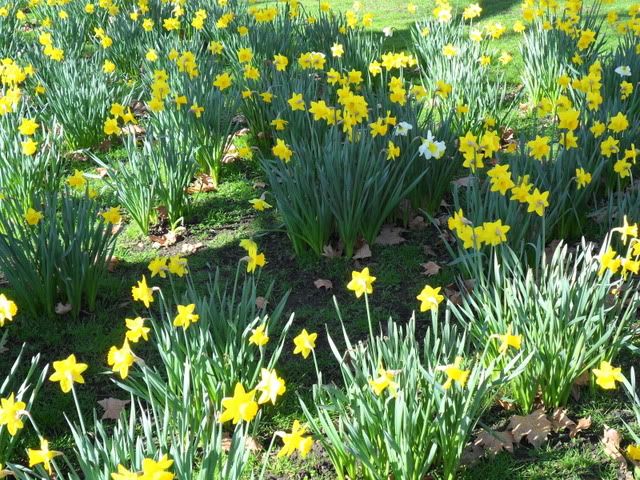 Flowers at St James' Park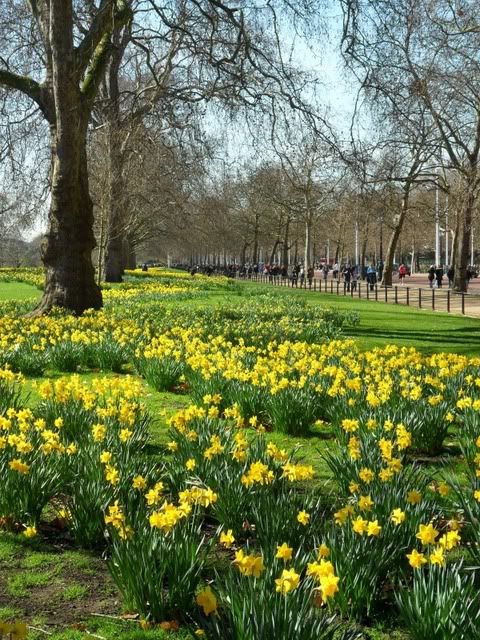 Loads of flowers at St James' Park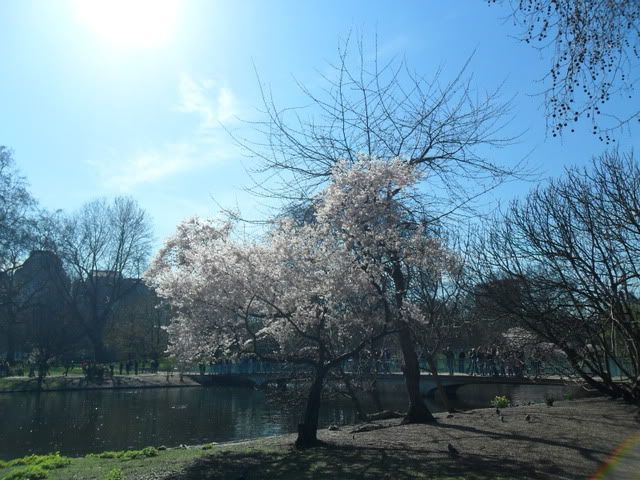 Cherry Blossom at St james Park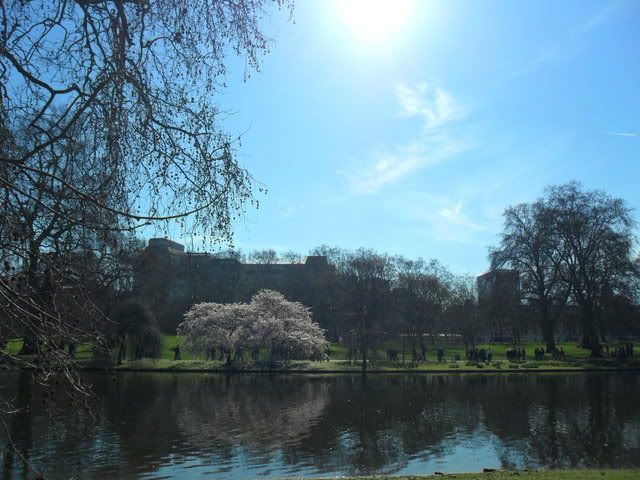 And another...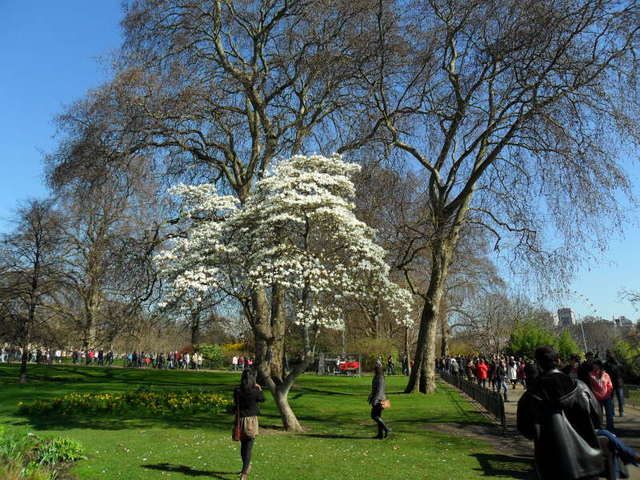 And another...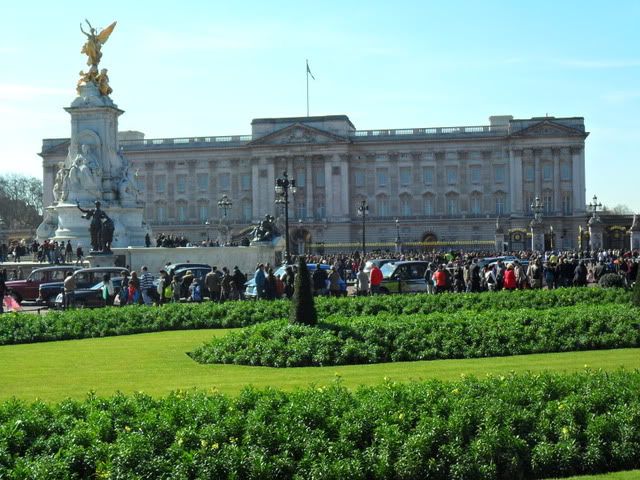 Between St. james Park and Green Park is Buckingham Palace. It was Crazy crowded. I wasn't sure if there was an event going on or if that's just how busy it gets on a nice Saturday in the springtime.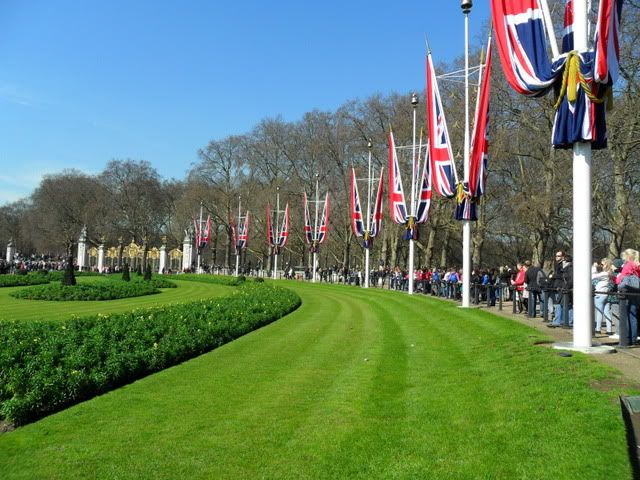 Ahh the smell of freshly cut grass...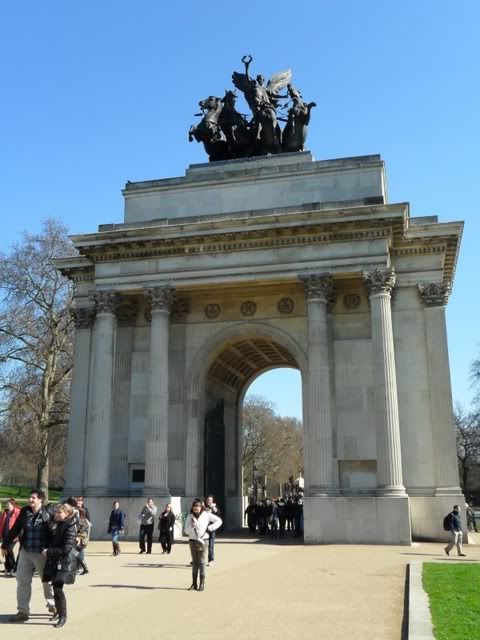 Archway between Green Park and Hyde Park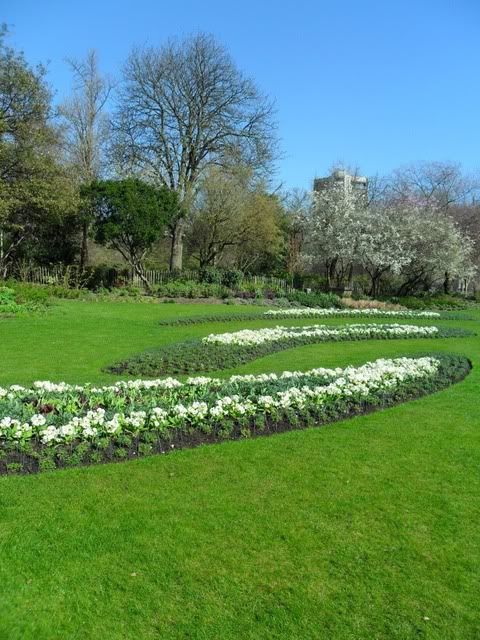 Paisley like flowers at Hyde Park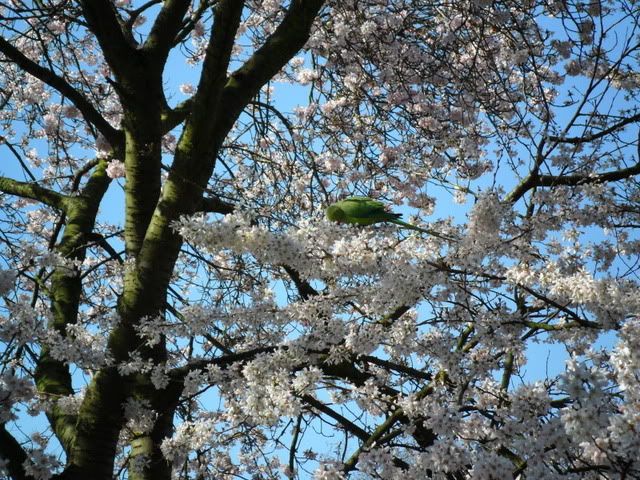 A bright green bird in a cherry blossom at Hyde Park
I'm sorry make that two green birds.
Speaking of birds (put a bird on it!) There are WAY more weird birds I've never seen before here. I noticed this when i got here but I think a bunch flew south but they should be coming back in the spring so I'll have to keep my camera handy. Here's one
what is THIS?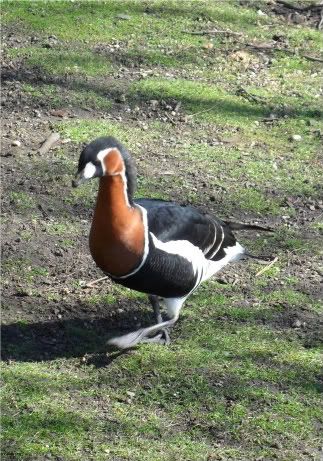 It looks like a cross between a duck and a puffin. I saw a few of these fellas at St James Park.
Anywhoo at the end of my day I headed home. Along the way to catch the Jubilee line at Waterloo I got some pics of the sunset.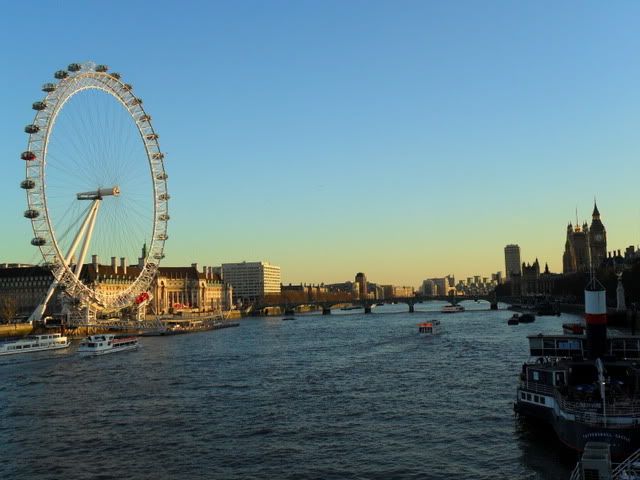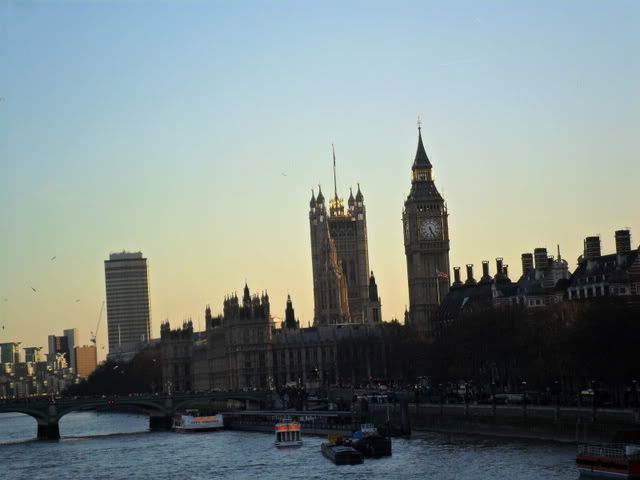 I'm sooooo happy for spring. It's still kinda fickle. Yesterday it was nice until I found a lovely place along the river to sit down and do homework and it started clouding up of course. It's warmer though at least during the day anyway.
On Saturday it was such a lovely day I took a walk through St. James' park, Green Park and Hyde Park. I took some pictures along the way...