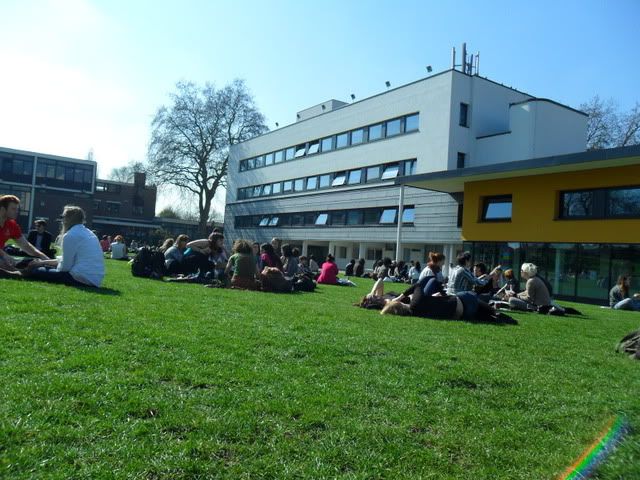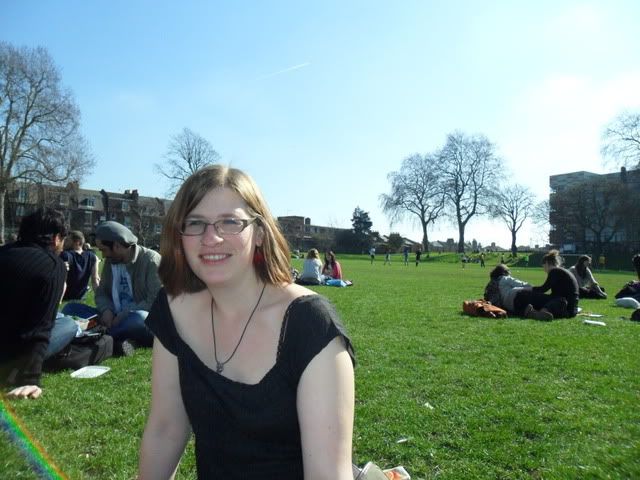 Mir chillin' on the green. (not the most flattering photo but whatevs)
Today I walked from Hammersmith (where I hadn't been before) and walked East through Kensington. I ran across a Holland Park where I wandered around and took some photos.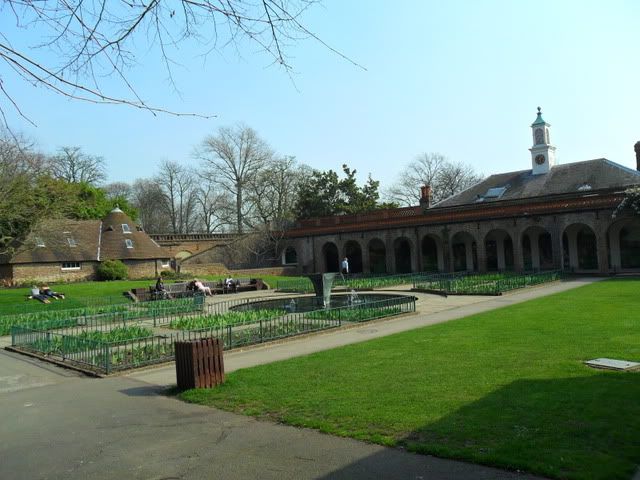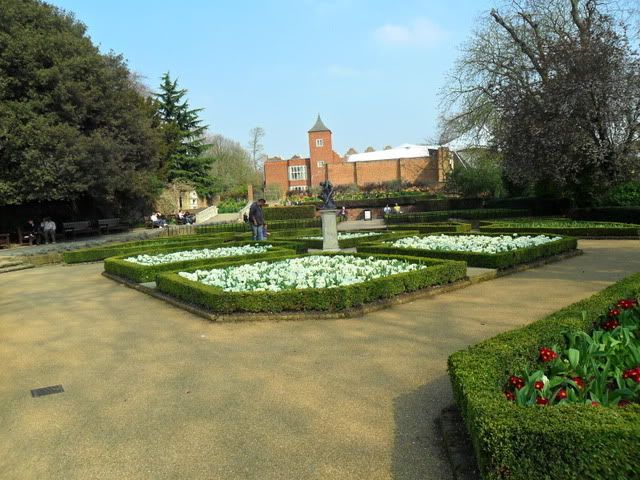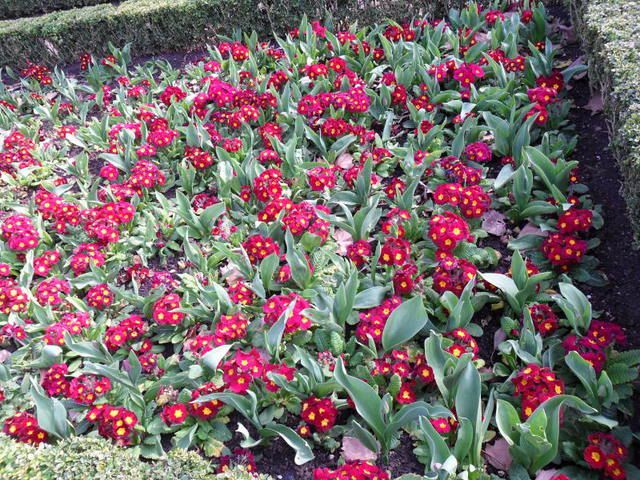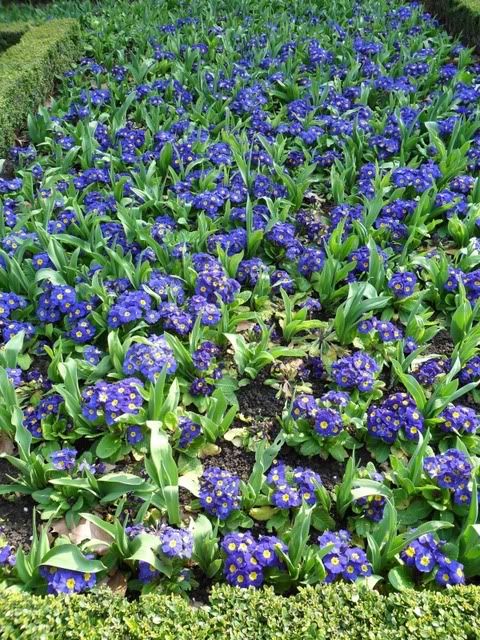 Walked to Hyde Park where I sat in the grass and did some reading for class.
There was a lot of Haze or polution or something that made the sky really creepy you can't tell from the photo much though. I don't know it put me off.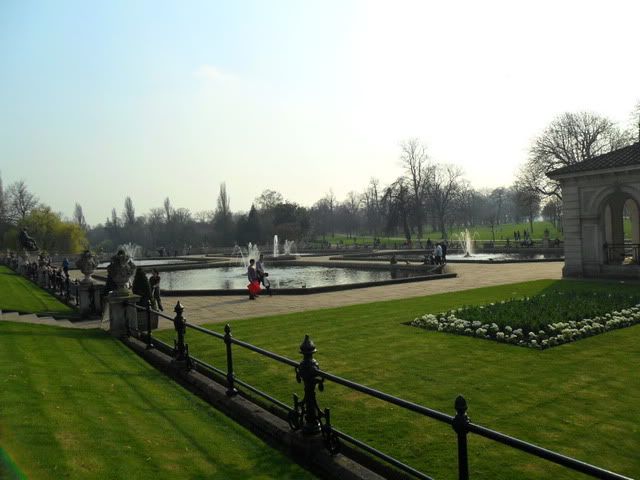 I decided to leave at rush hour and tried to catch the Jubilee at Green park but it was 5pm and a mess so I walked around a bit more. At Trafalgar Square, I saw the new Olympic countdown clock.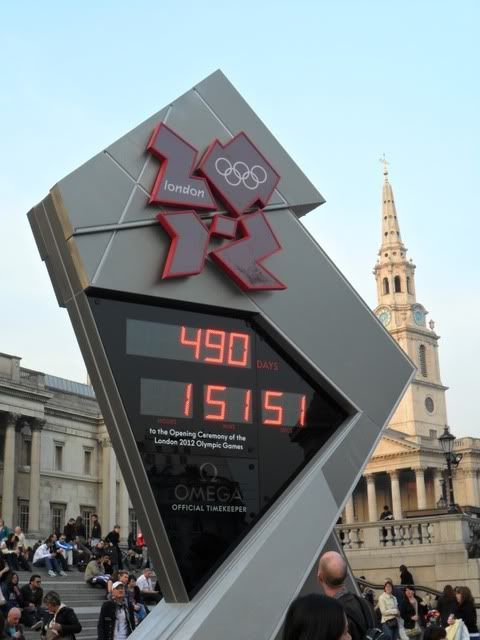 And crossing the brindge to Watrloo station I got a pic of the sunset. This kinda shows how creepy the sky looked today. IT was that weird orage-peachy color for a couple of hours. It was apocalyptic and off-putting...to me anyway.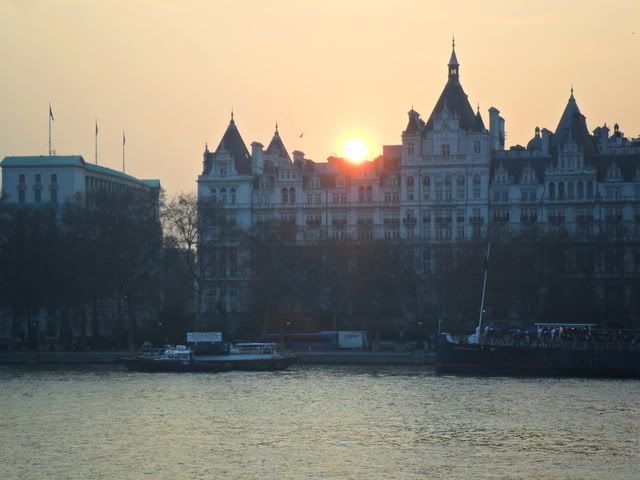 Oh yeah and I saw TWO midgets today. That's a new record. :)
So it's still all Springy. I got a sunbrn the other day lieing on the field at Goldsmiths. Here's how campus is looking these days with all the art school kids soaking in the rays.