Friday I walked to Battersea Park.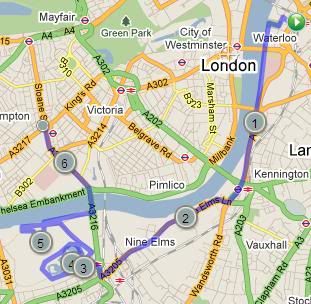 The walk there from Waterloo wasn't too scenic. It was nice, the bit along the river, Then it went into an industrial area around the
Battersea Power Station
The park is lovely. There's a little boating lake, a tropical garden, sporting facilities, a bandstand, an old garden built in the '50s that very much reminded me of the Seattle Center in that kinda 50s/'60s style. There's also a big pagoda by the river. It's a nice park.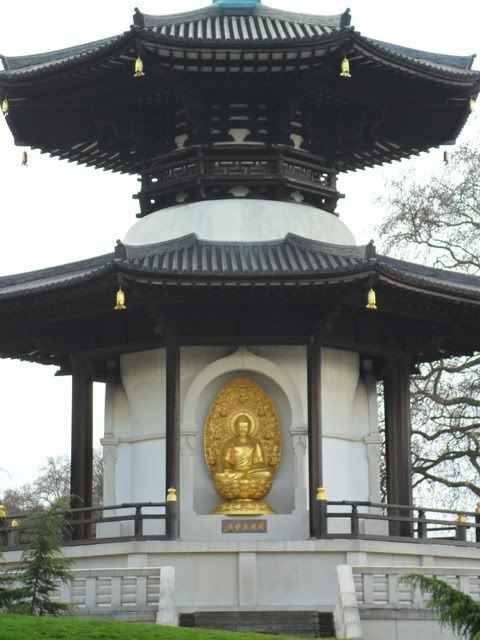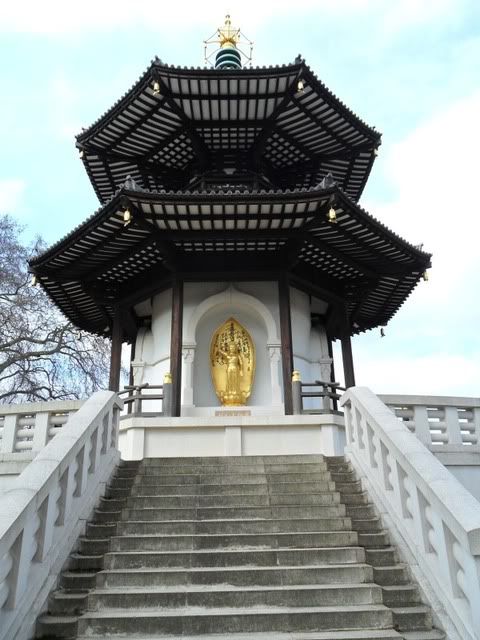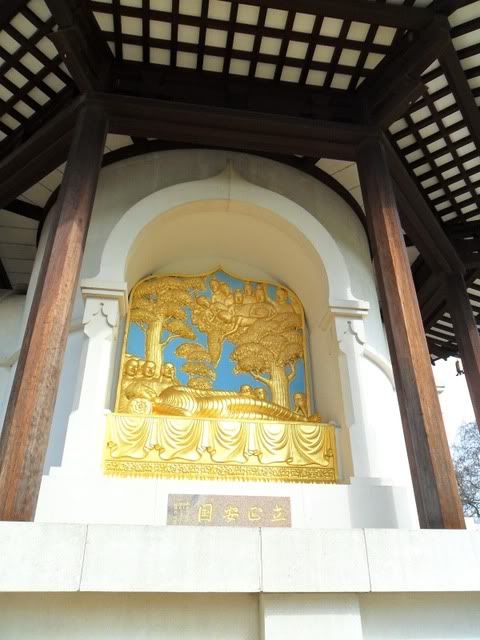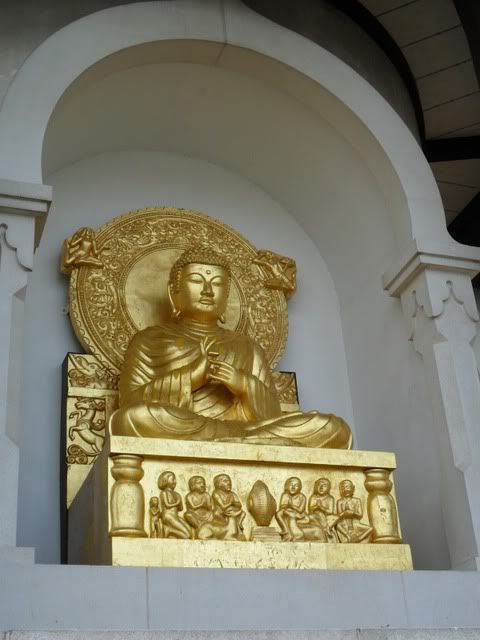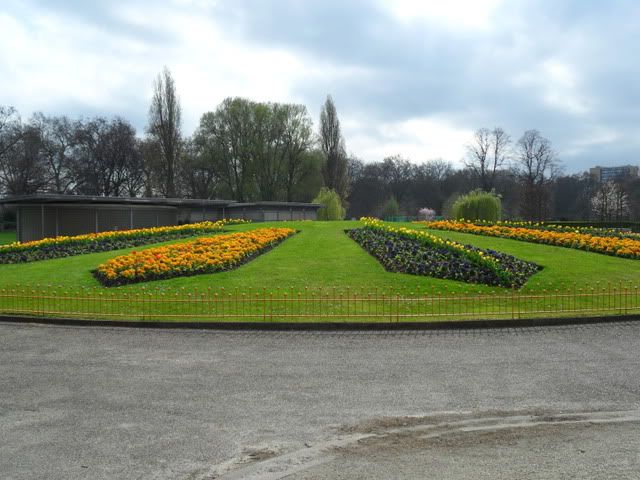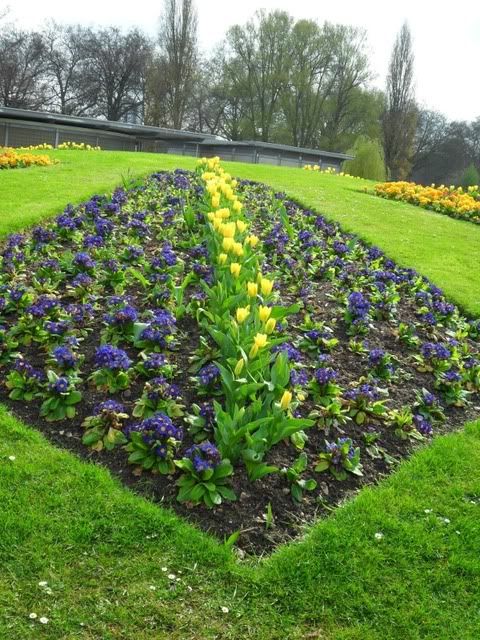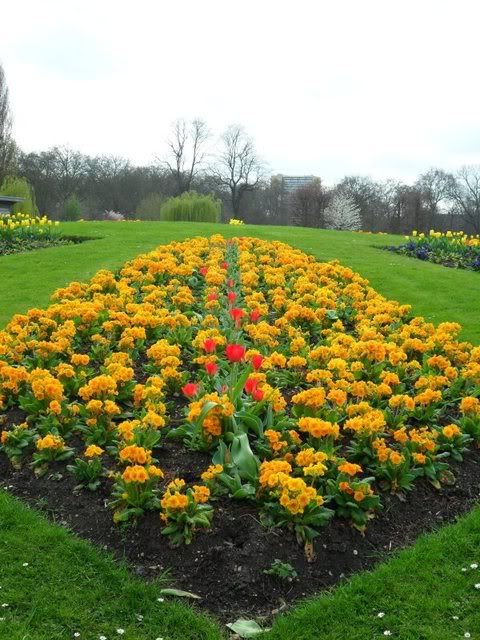 Saturday, I decided to explore
Chiswick
a bit.

I got off ant Turnham Green station and walked up the high street a bit. I think I love England in Spring. It was warm, a bit cloudy but people were all out, eating outside at restaurants and cafes and sitting on the grass at parks. It was lovely I got some Strawberries at a sidewalk market and sat at the park by a church and ate them before heading off.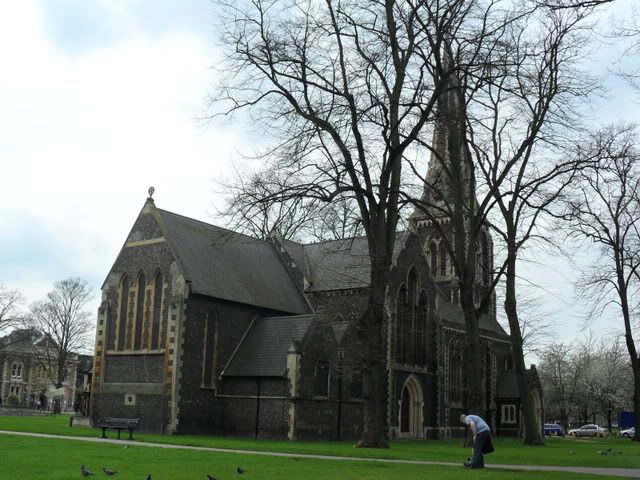 The Chiswick High Street was lovely with little cafes and Restaurants. Gradually it gets a little less nice when it turns into Kings Street and the independant restaurants were replaced by chicken shops. Eventually I got to Hammersmith and from there on I was no longer walking on new earth, but I couldn't decide what I wanted to do so I just sort of kept walking and walking...all the way back to London Bridge. Well to be fair I stopped at Hyde park and had a "New York Style Hot Dogs" (yummy but made me miss Hameed in front of chop suey and the awesomeness of cream cheese on a hot dog.) I went through St James park and got some pics.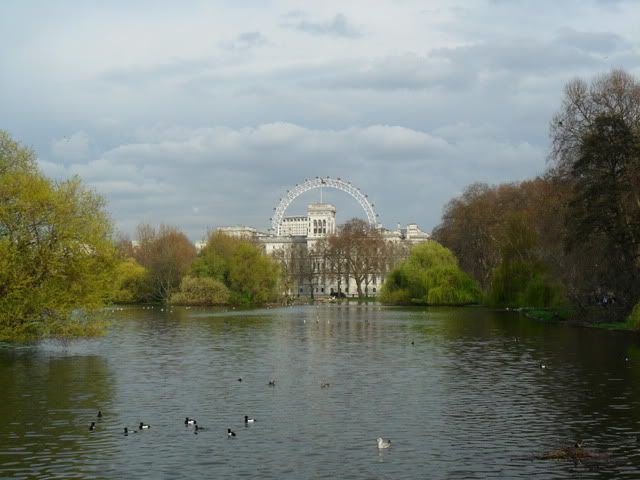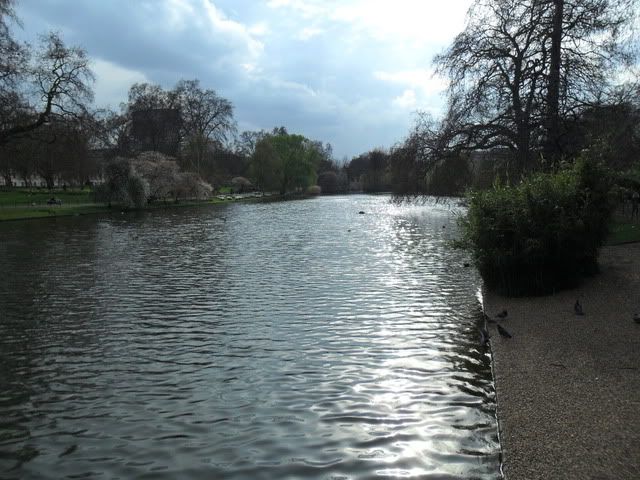 Apparently St James has the nices flowes...those are the Queen's flowers.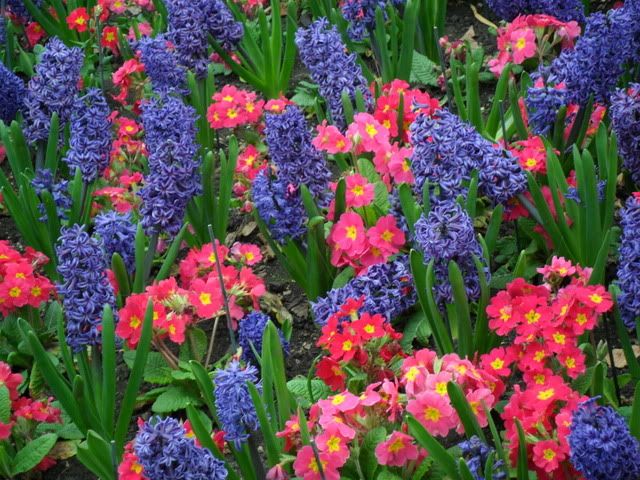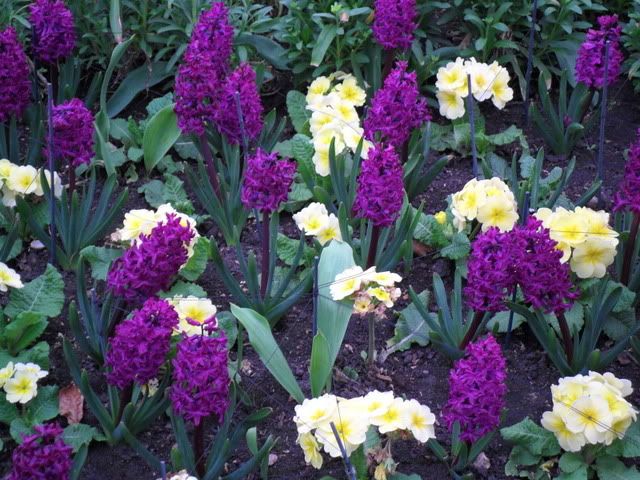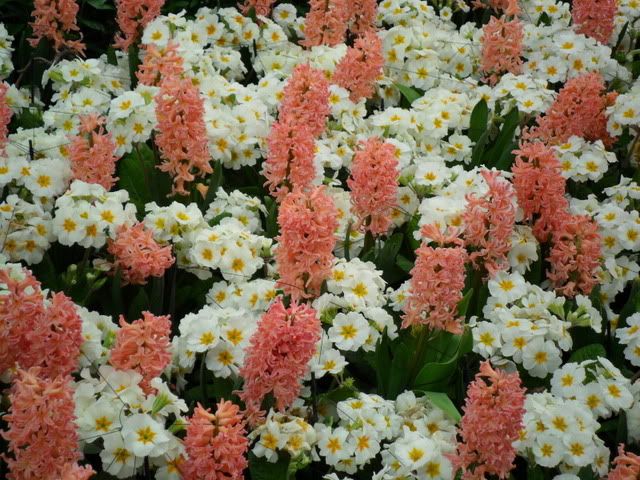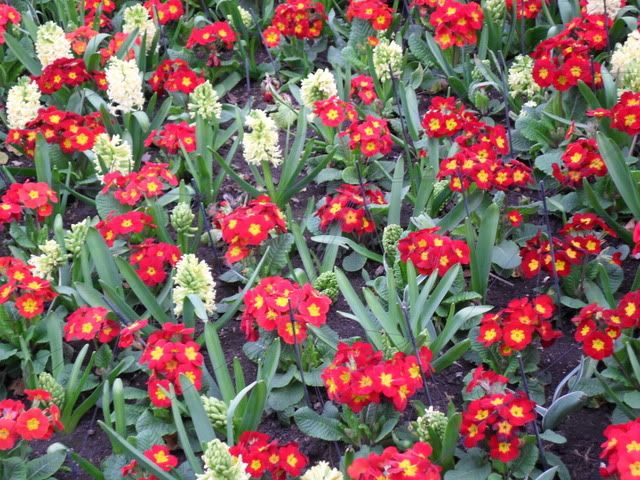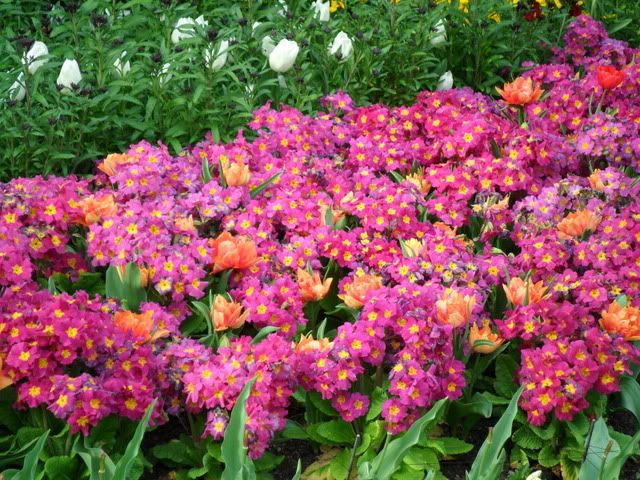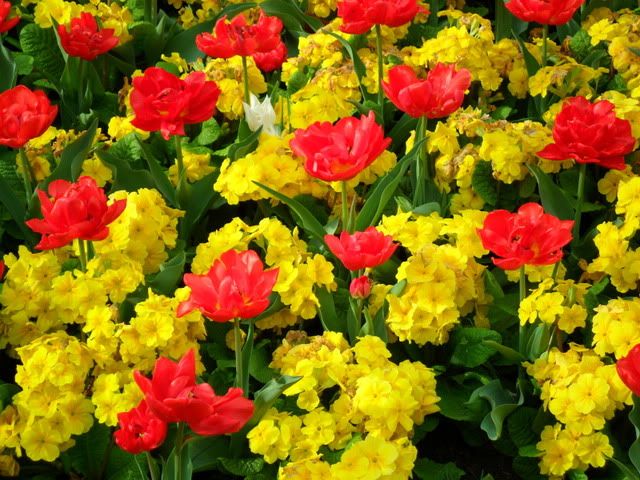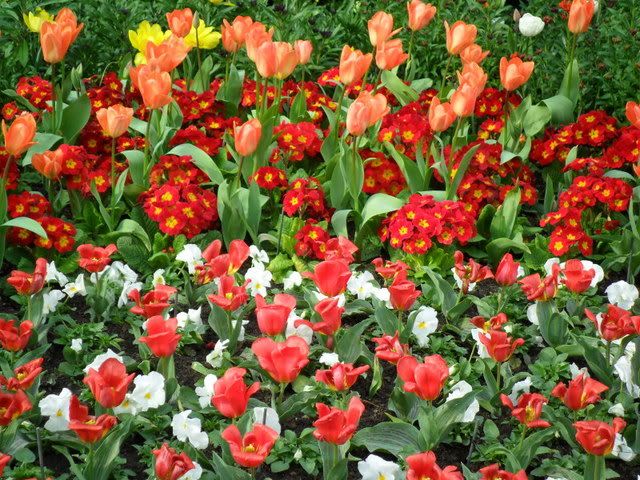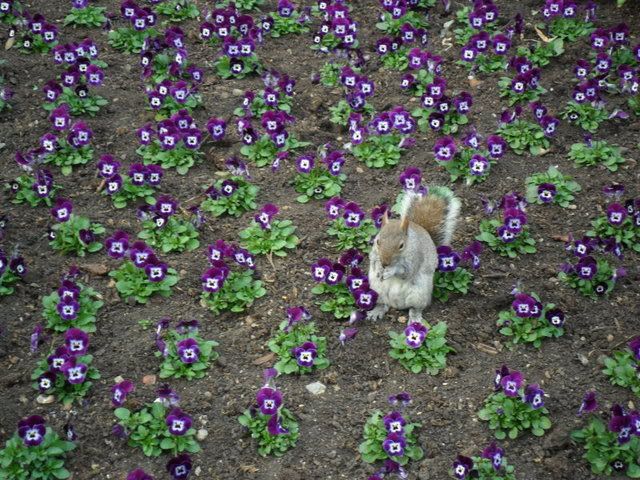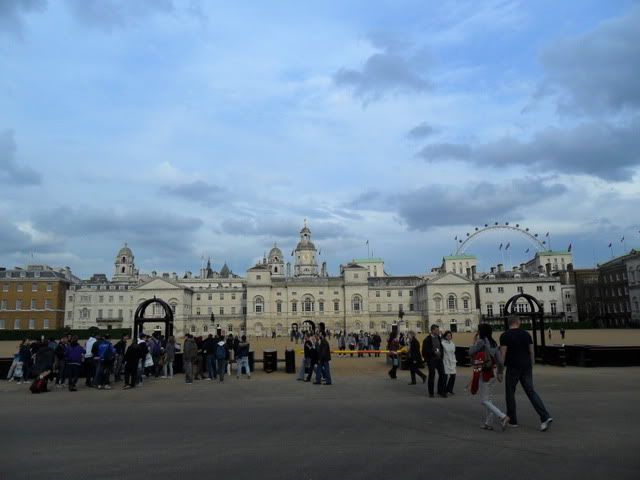 Along the Thames on the south bank the tide was out and I saw these guys busking by making sand structures. That was neat. haven't seen that before.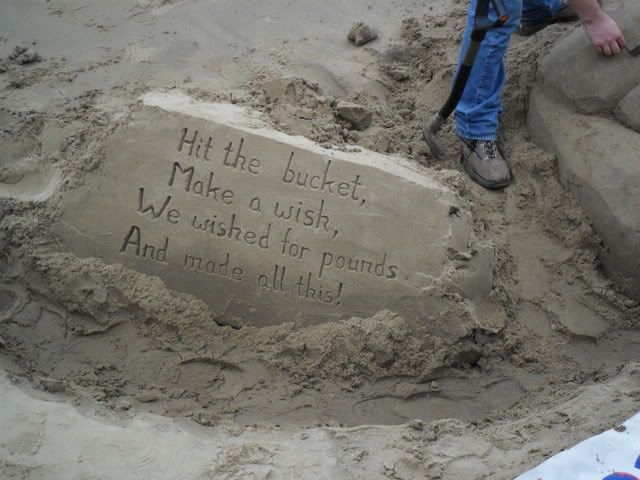 JEFF BRIDGES!!!!!!!!!
I'm taking walks to places in town I haven't been to before doing a bit of exploring. It's a big city and I still haven't explored every place in zones 1 & 2. After 6 months I'm still able to tread new earth.