I took her to my hood and needed to keep her awake to switch over to London time. So we walked over to Greenwich and I showed her around there a bit, and we went to a pub and had fish 'n' chips beside the Thames. She met Charlotte and we went over to the Hobgoblin for a couple of drinks. The next day we went up to Abby Road, Pimrose Hill, Camden. In the evening we went to the Ammersham and Raye got to meet Rob, Luke and Paula.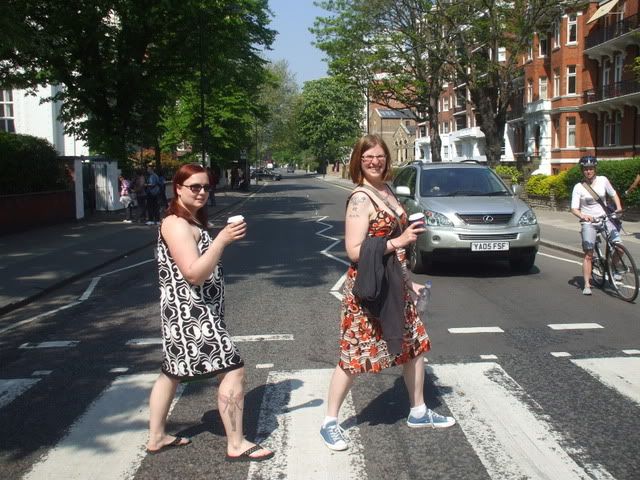 Abbey Road. Yeah we are those dorks.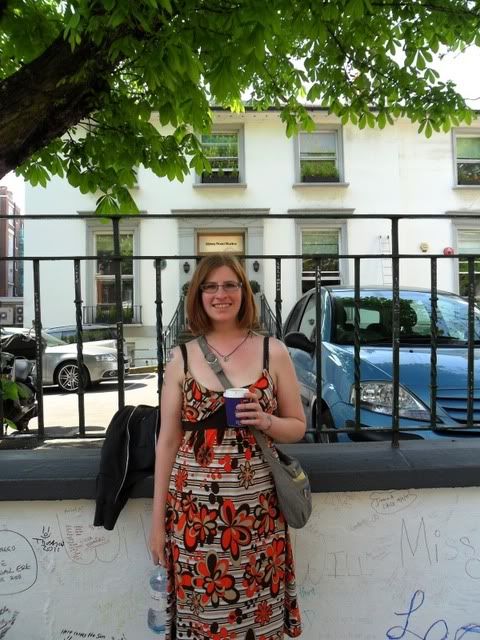 Abbey Road Studio :)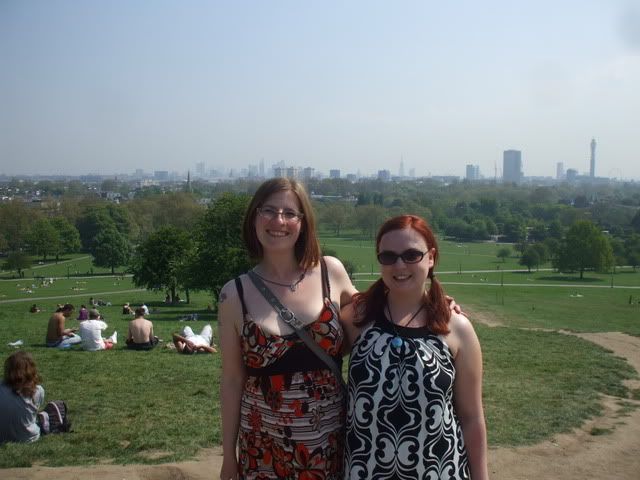 On Pimrose Hill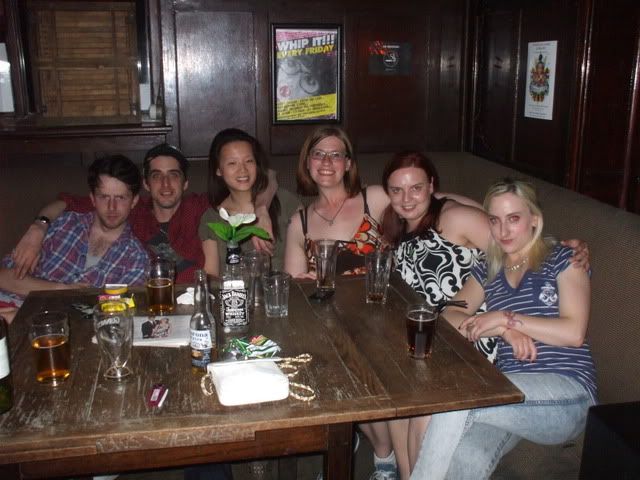 Luke Rob Paula Me Raye & Charlotte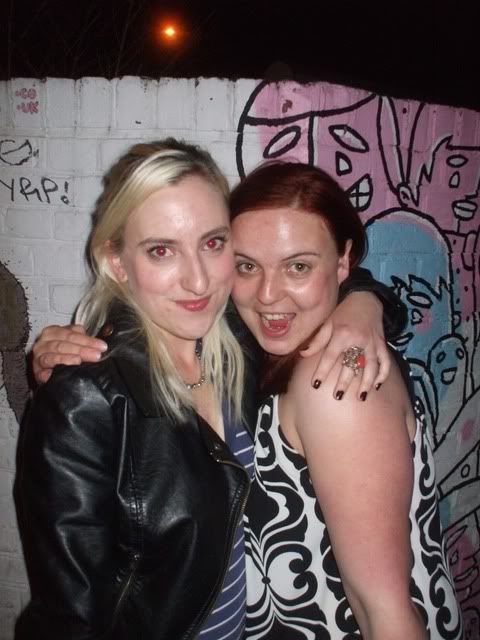 Charlotte & Raye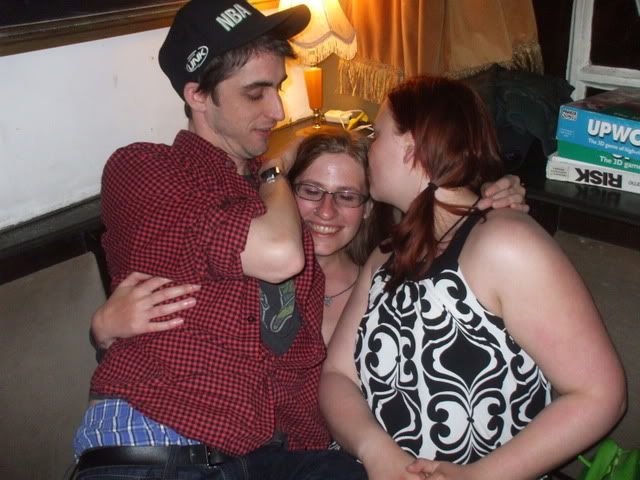 Getting some R&R (in this case love from Rob & Raye) at the Albert
Despite having a date with a cab to pick us up to take us to Heathrow at 4am we drank way to much on Wednesday night and we stayed up way too late. The trip to Heathrow was...a mess. We forgot loads of stuff at home (including the power cord to my lap top). We were still intoxicated when we got to the airport. It was messy. However that will bring me to my next bit of Part III-Dublin!
Raye was in town from the 19th of April until today, so almost two weeks. And oh my god it's been a busy two weeks. In her stay we've run around London doing tourist-y stuff (some of which I haven't done before), traveled to Dublin and back and went to the celebration of the Royal Wedding. Needless to say I've taken a shit ton of pictures. So many I might need to separate it into different entries. i have to get it all done today though, as I'm using this day as a day of rest before I have to bust ass on school work before end of term on Friday. I need to rest though. The past two weeks have been...fun but exhausting.