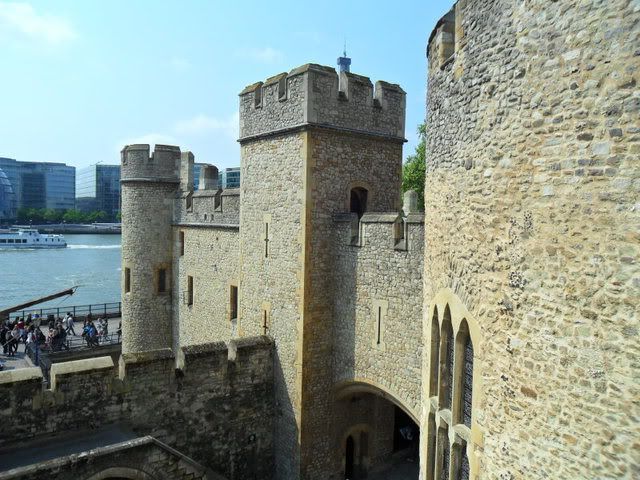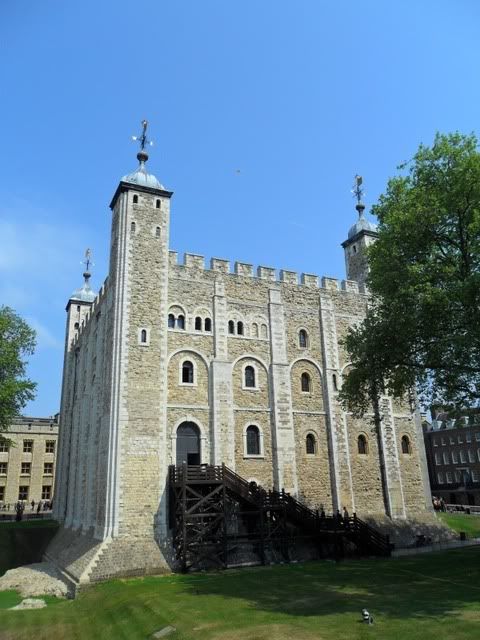 White Tower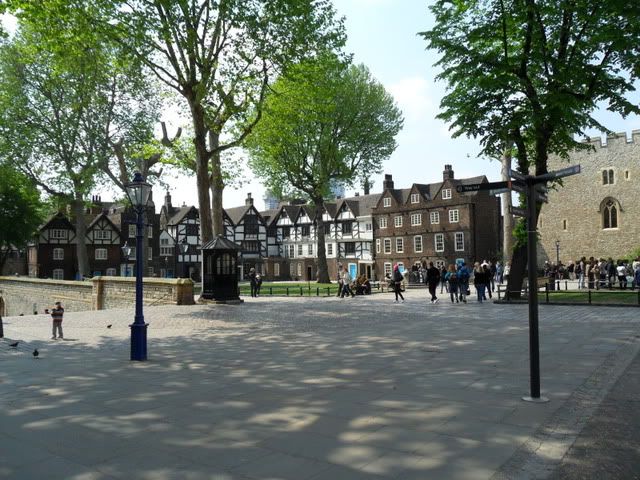 It's like a little city in there!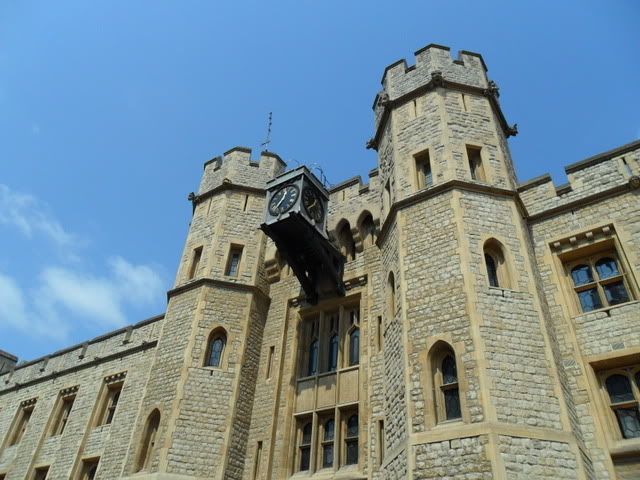 Where they keep the crown jewls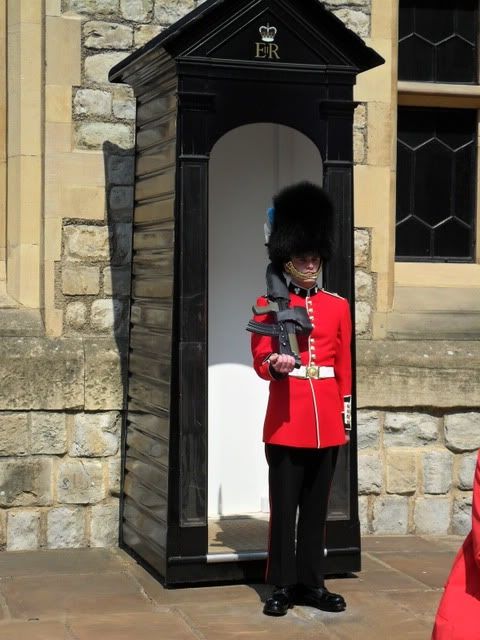 Protecting the Crown Jewls.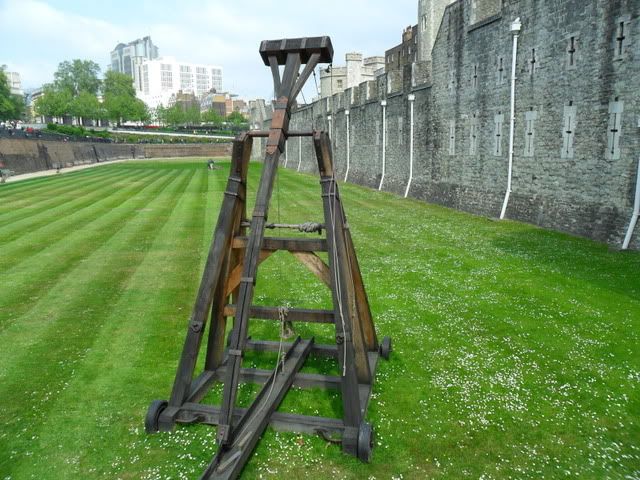 This opened up the perfect opportunity to pull out the Monty Python jokes but Raye's not a fan.
Raye's last full day in town was the Royal Wedding. We went to the viewing and celebration at Hyde park. It was so much fun. Say what you will about the whole thing but I got what I wanted there were high jovial spirits, drinkin' in the park, smiles all around, flag waving, silly hats, good times. It was very hard to not say "Heeeelllllooooooo!" whenever they showed the Queen. Raye and I said it to eachother quietly but were otherwise well behaved. I'm happy to say that "I was there.!"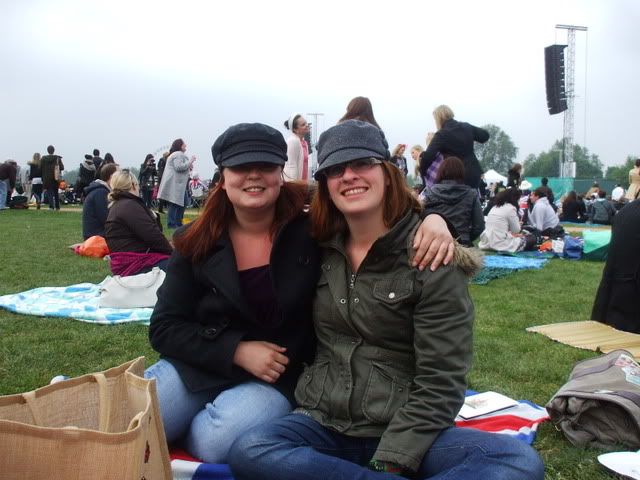 Raye & me at Hyde Park (representing with Andy's Union Jack blanket)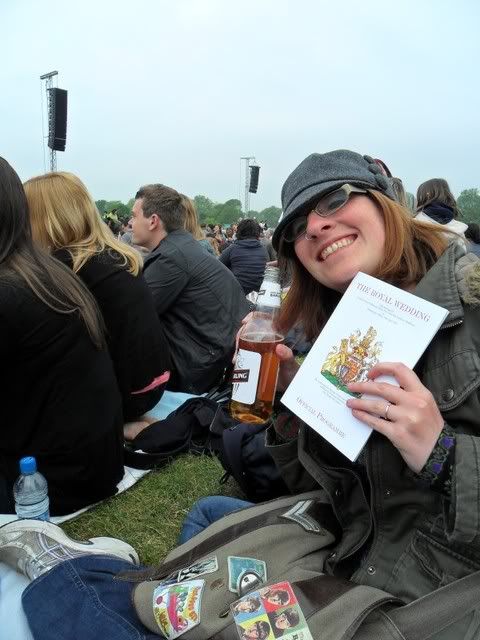 Mir drinking in the park, showing off my royal wedding program! (every time they showed the Beckhams or Elton John we took a drink)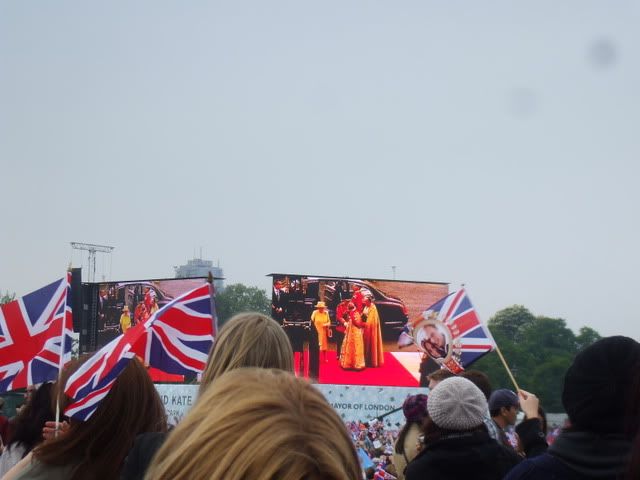 "HEEEELLLLLOOOOOOOOOO!!!!"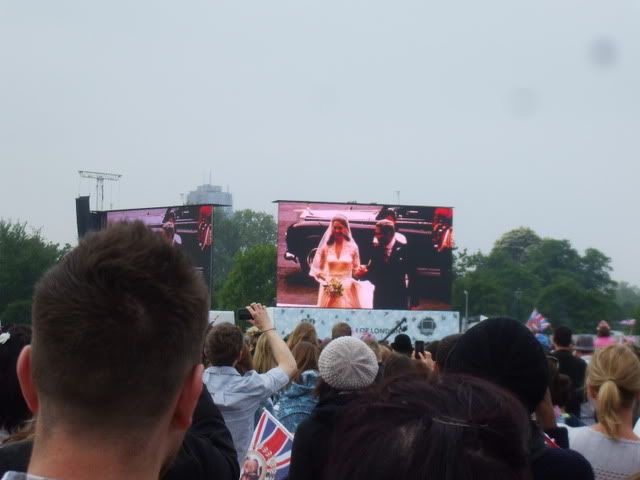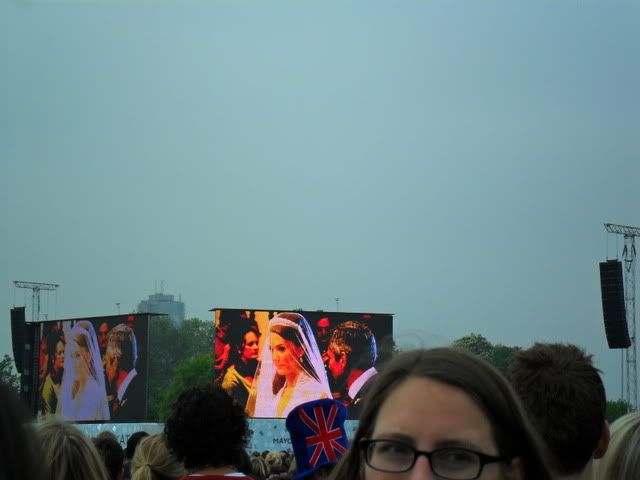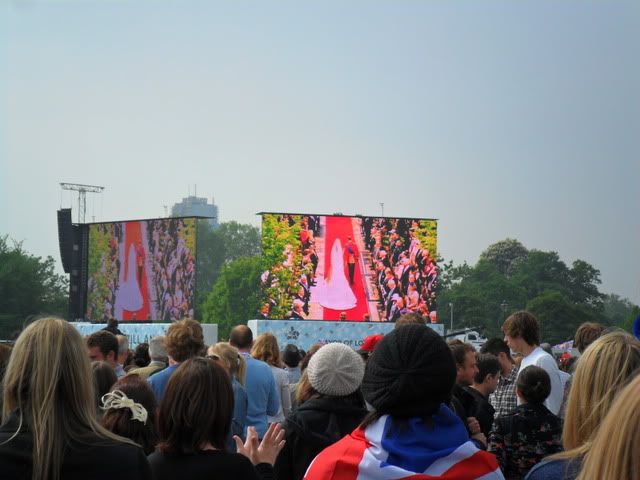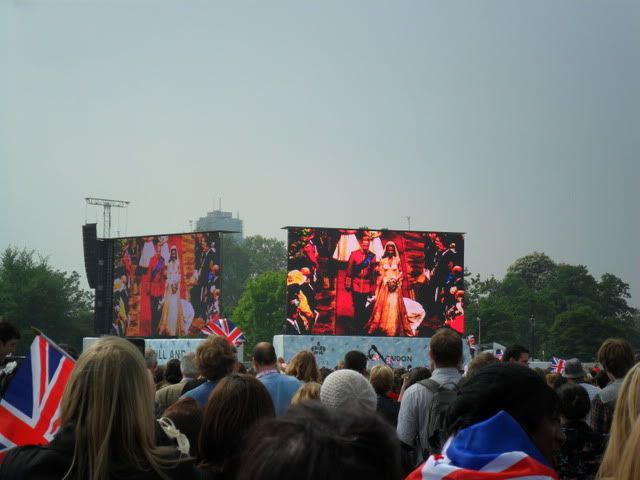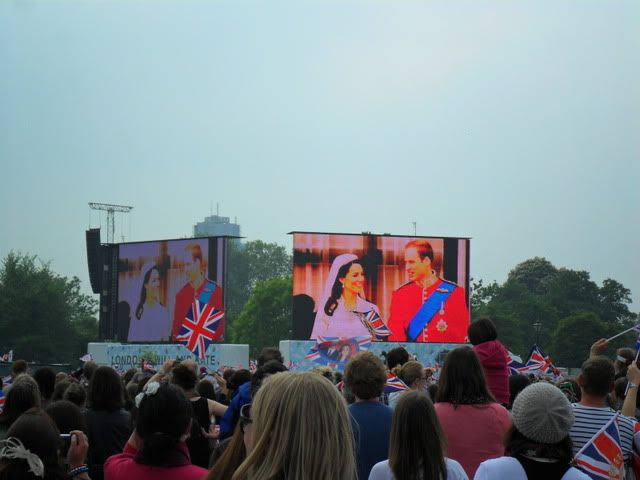 Their balchony appearance at Buckingham Palace.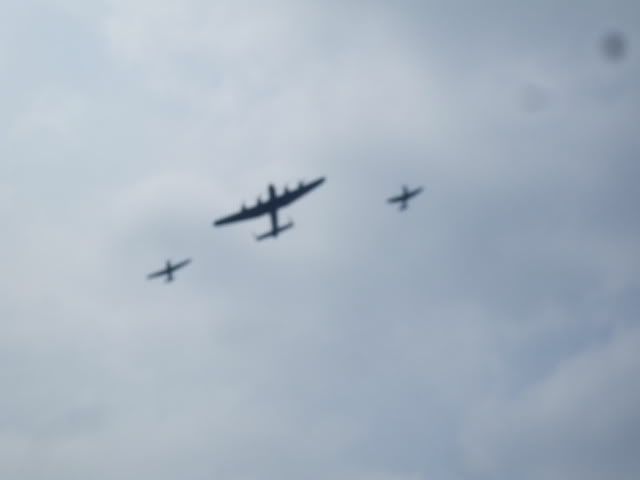 The ceremonial planes going over Hyde Park
And the next might be the most random photo taken all trip. But after we walked around the party at the park for awhile. When we were finishing our beers before leaving the park and hitting up the pubs, we saw two ladybugs on a tree getting in the post-wedding spirit and had to take a picture....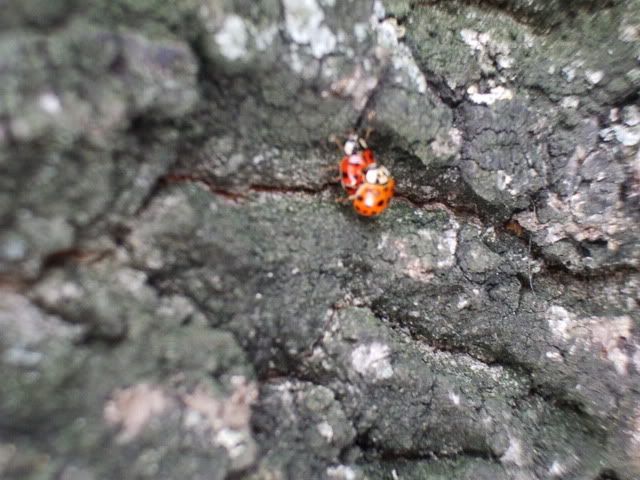 It looked like the bottom ladybug was trying to get away. So we might have really witnessed at ladybug rape but that's a real downer so let's just say they were newly wed lady bugs or the drunk members of the wedding party getting it on after the reception. I mean whatever the ladybug equivilant is.
When we got back to London there was loads more running around and doing the tourist thing. I didn't take as many pics becasue this is my city. I did however take some pics at the London Tower becasue that was a new experience for me too. So much history in two weeks!