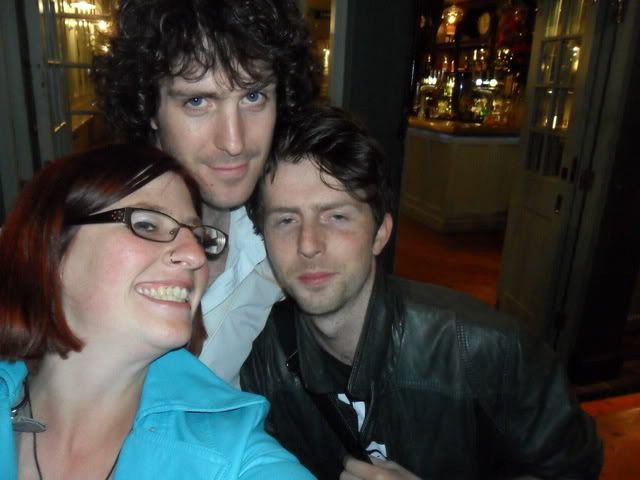 Me James & Luke outside the College Arms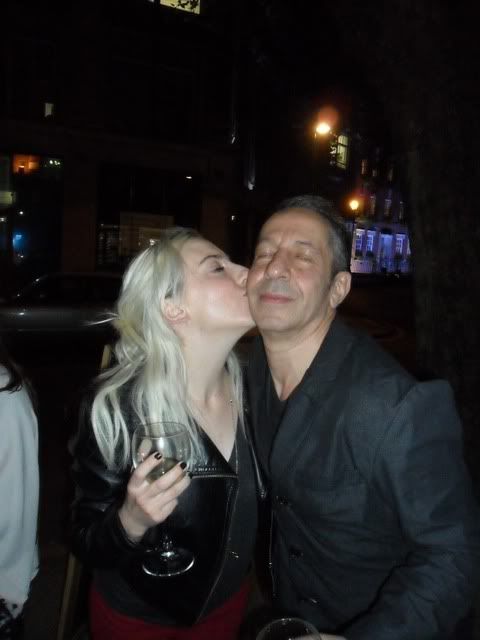 Charlotte & George outside the College Arms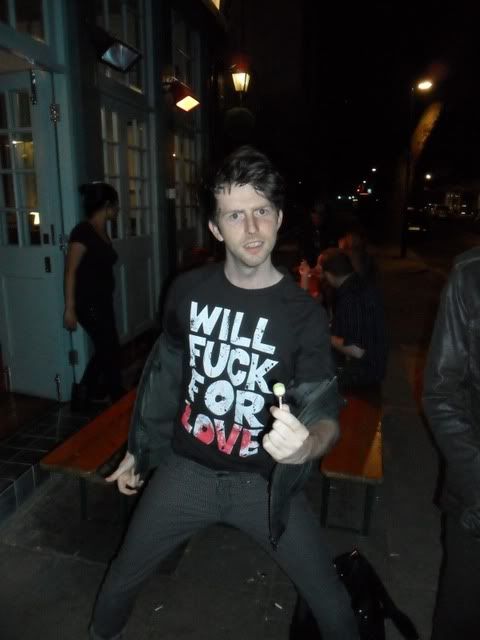 Luke's t-shirt, maybe not appropriate for the occasion.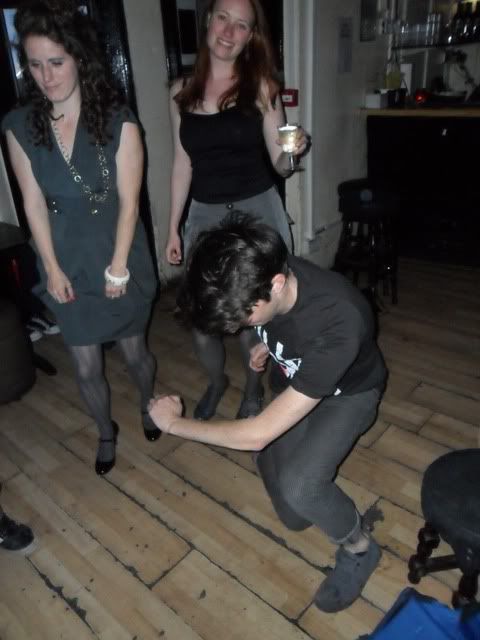 Dancing at the second bar...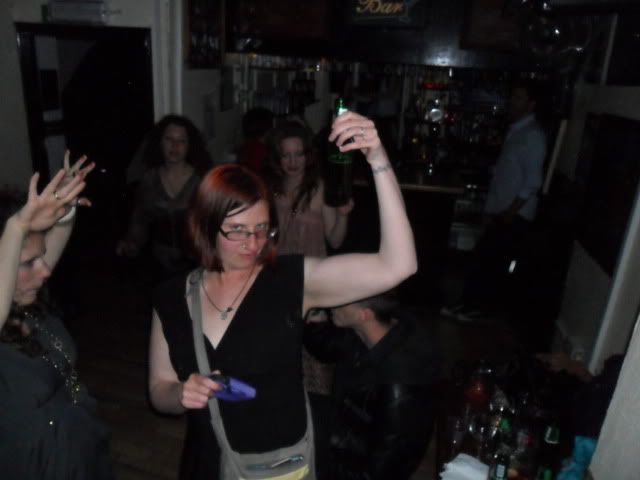 Dancin'!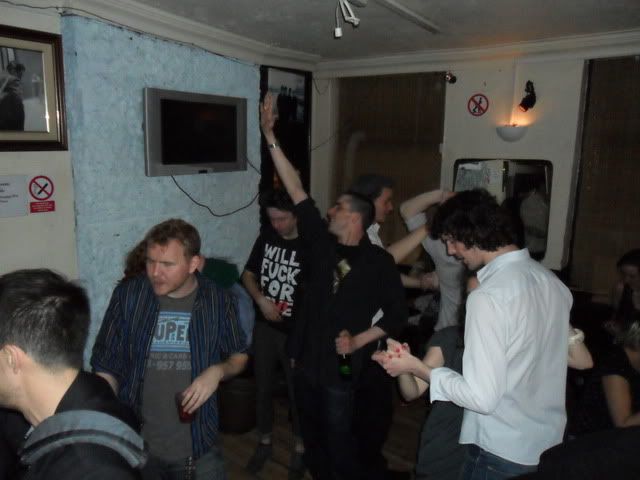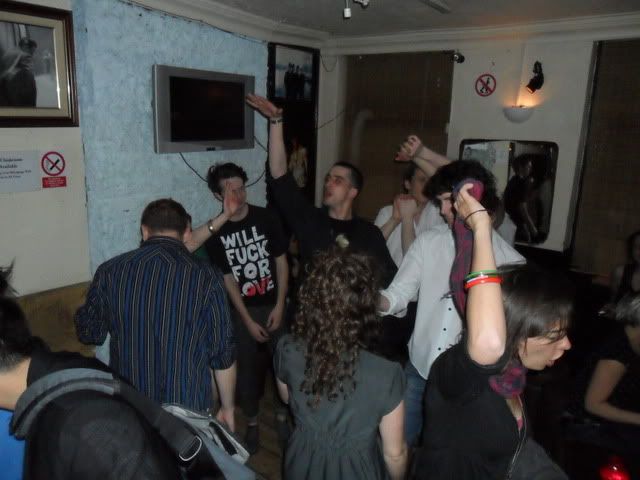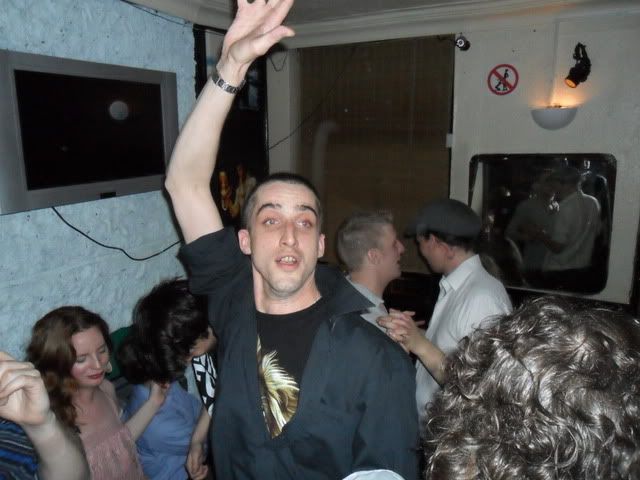 You know you make me wanna SHOUT! Yes, we rocked out to that as well. Proper college life, no?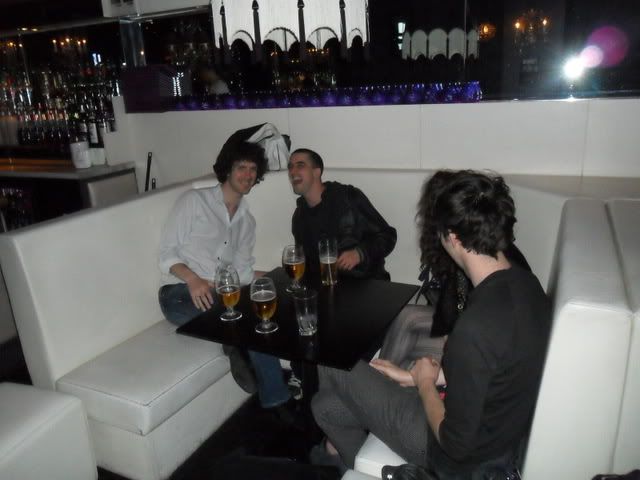 Chillin' at I don't know what time in the morning. We are the troopers.
So last night was the launch. I didn't schmooze with any agents but they did show up. I really wished I could have read. I didn't really think of any way to approach them and start chatting. i'm just not that kind of person. I wished that I could have read for the exposure but also glad that I didn't have that pressure on me either. Ah well. It was fun, though. I had a really good night. After the event we stuck around the College Arms until they closed up really early at 10:30. A bunch of us then moved on to this hole in the wall bar in an alley off of Tottenham Court road. It was really neat in the upstairs room they were placing a bunch of 50s rock'n'roll Elvis, Chuck Berry, and such and we drank and danced for a few hours there until that bar closed as well. The true party goers, James, Rob, Luke, Clemonce and myself wandered into SoHo and managed to find a club that was still open. While I was waiting for my night bus on Regent's street I called Andy and we talked all the way home and I realized on my bus ride the sun was coming up. I was out partying all night long! I've still got it! By the time I got home and into bed it was 5:30. All in all, I had an absolute blast last night!