Mudchute Park
on the Isle of Dogs, and I'll be damned there's an inner-city farm that's free to the public! What a neat little gem of the city! I love London, it appears to have everything! It's so cool to walk around see grazing sheep and cows in a field with the skyscrapers of Canary Warf in the background.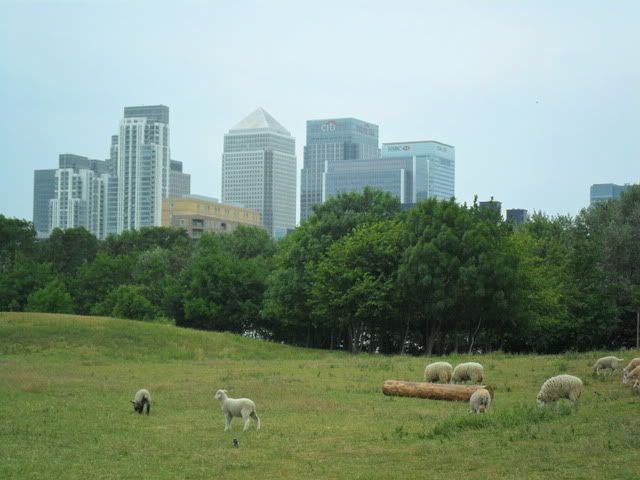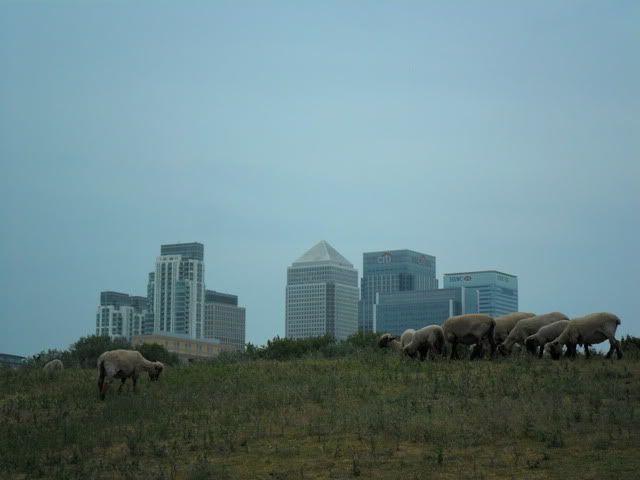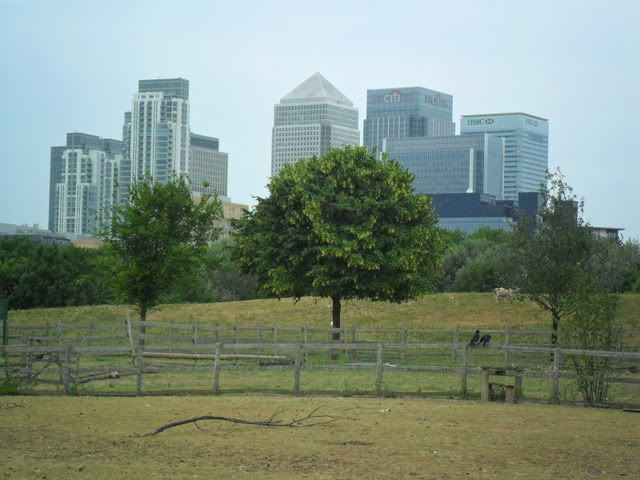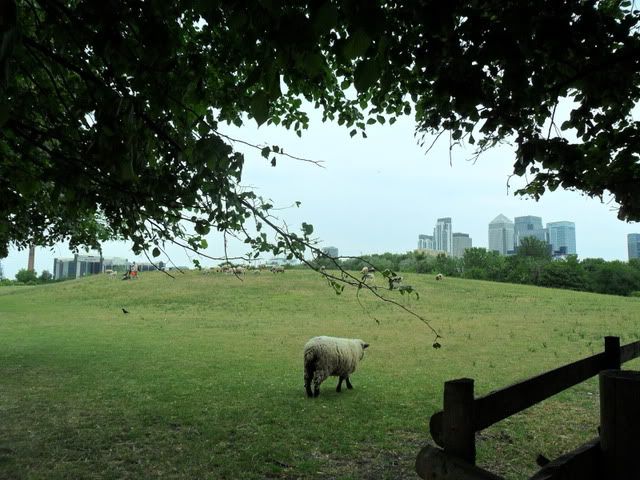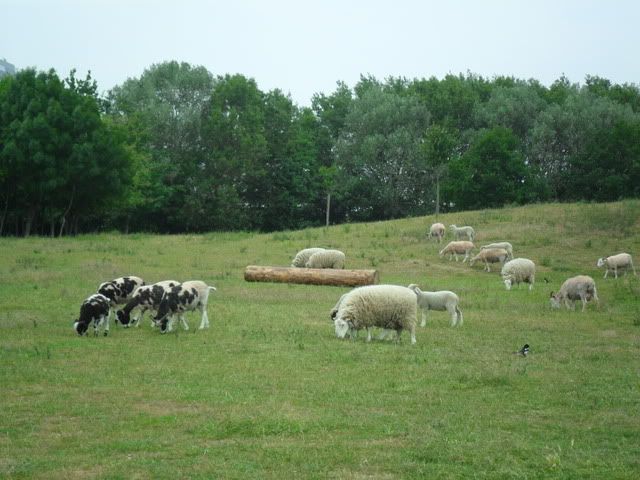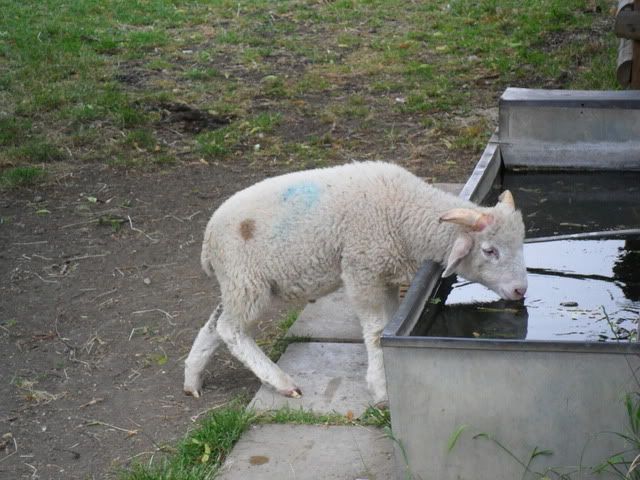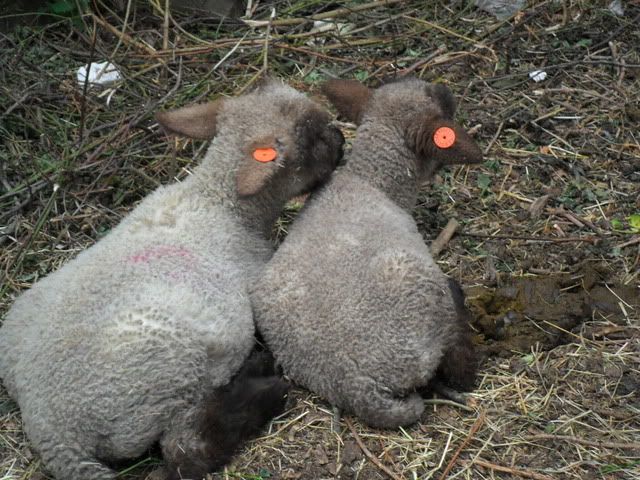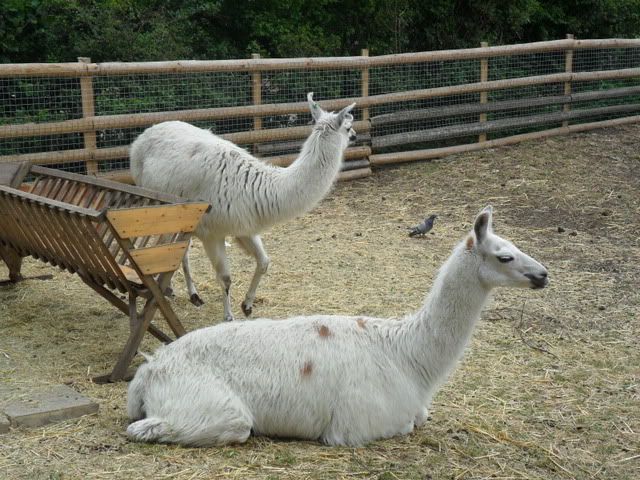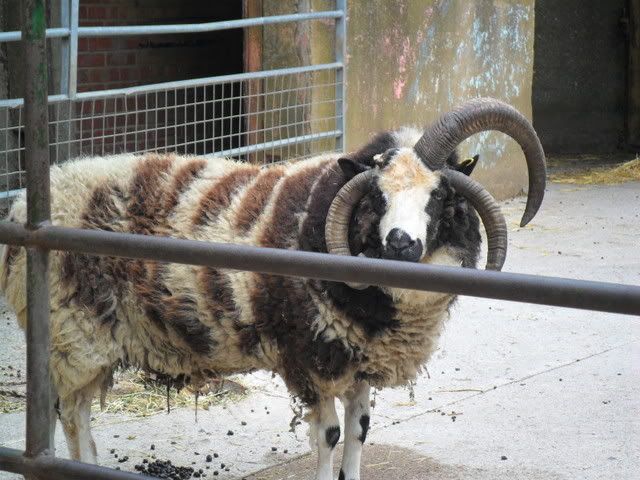 "What you lookin' at?"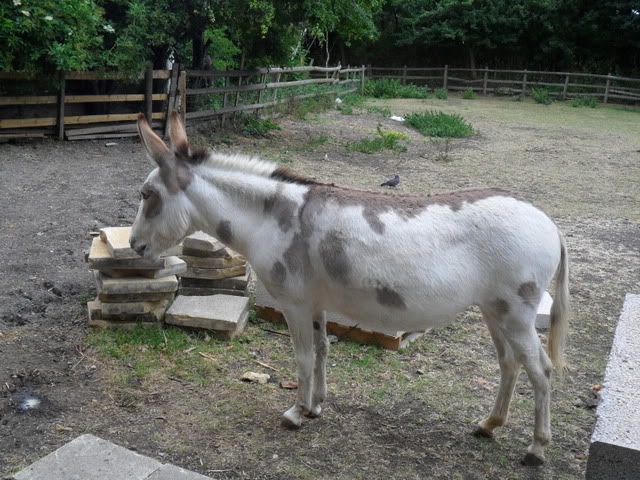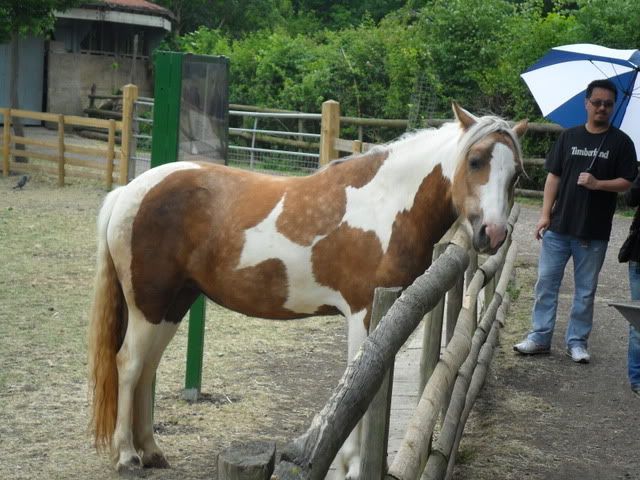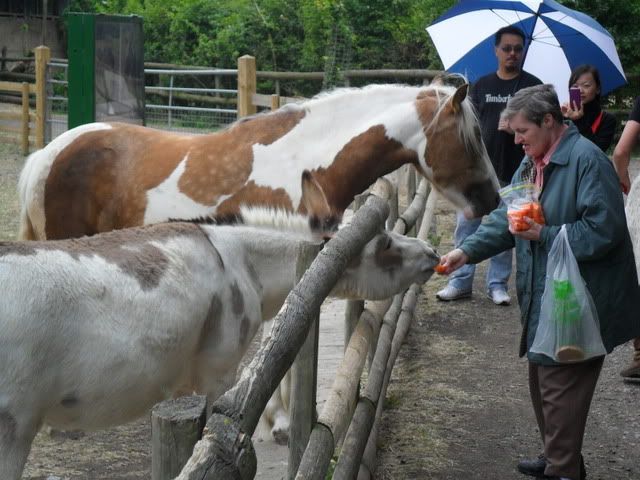 Lunch time!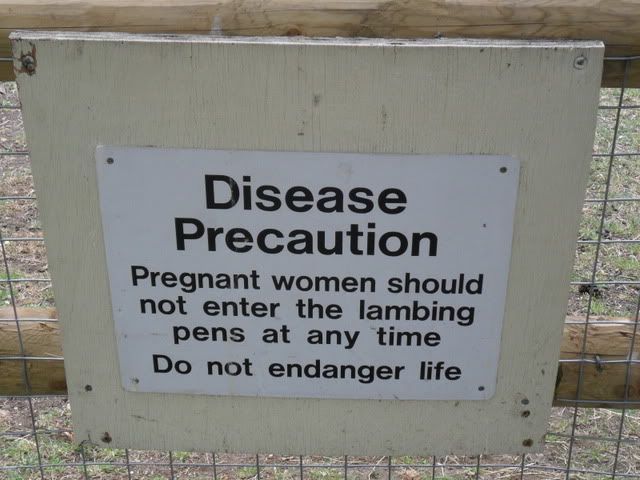 Remember kids, lambs and pregnancy don't mix!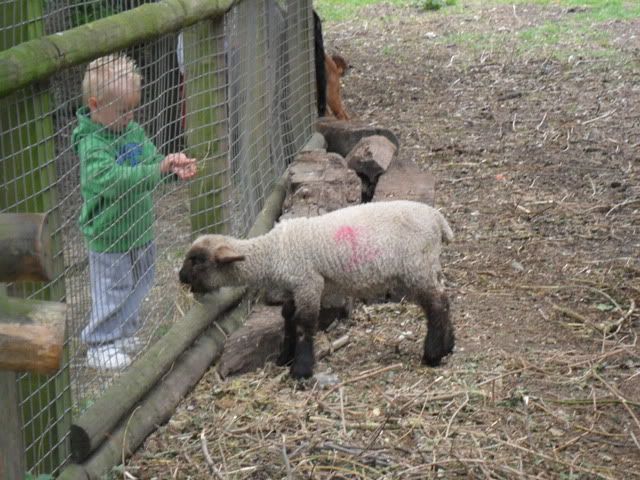 But lambs with toddlers is apparently adorable.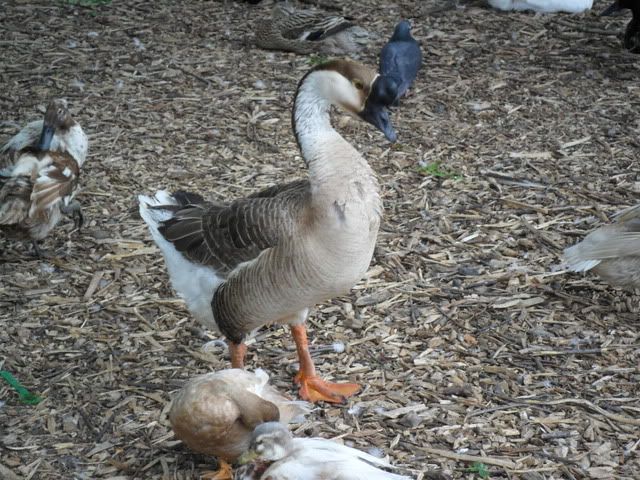 That is one funky-ass lookin' goose.
After checking out the farm and the park I wandered down to Millwall parked and walked around it, then down to Island Gardens Park wehre I got to see Greenwich from a different angle across the river.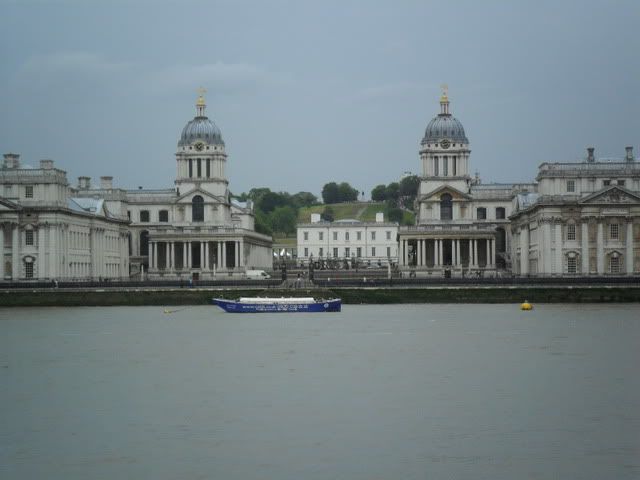 Also, get this, I learned that there's aparently a flippin' footpath tunnel under the Thames that goes from Greenwich to the Isle of Dogs. WTF? How could I have lived here for so long, walked through Greenwich so many times and not known that. I didn't want to go back to Greenwich yet but I walked through the tunnel then back. Chick this shit out...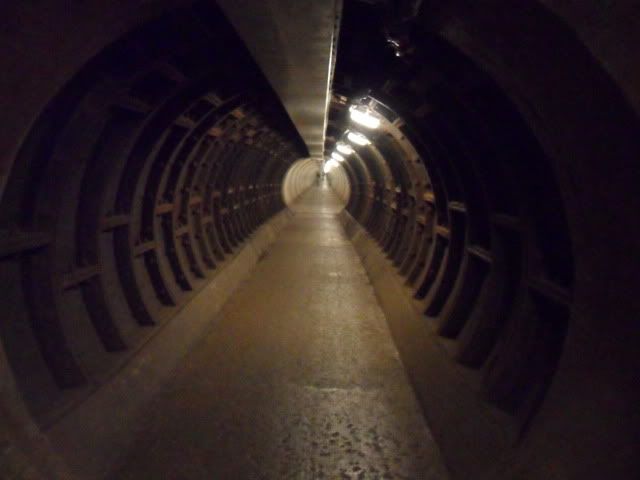 After exploring, I went to a pub,
The Lord Nelson
. which was a quiet local pub I think Andy would have really liked. Got a light sea food lunch and a pint and took to writing. The rain started coming down pretty heavy and I tried to wait it out for a bit, buying more pints and writing away. I had planned on going through this tunnell and walking home but with the rain and the fact that I only went out with a light hoodie as opposed to a proper coat, I took the DLR from Island Gardens to Deptfrod Bridge.
Between discovering the farm, the tunnel, the pub and being damn productive on the writing front, I'd say it was a damn good Sunday afternoon. I didn't even mind the rain after getting my back sunburned to hell from spending the last two days lying around in the sunshine :)
Today I went and checked out