I took some snapshots through skype but they're all wee because the snapshots came out all pixelated. It does show the view I got, though.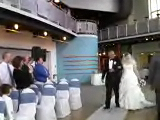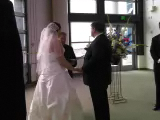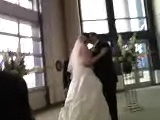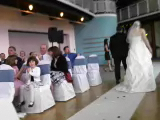 The ceremony was very short and sweet. the procession, some words from the officeient, Raye read a poem, vows, rings, and BOOM they're married. I couldn't hear very well the vows and such but that didn't stop me from getting all teary-eyed. I always cry at weddings but this one's very special as Cathy's one of my best friends and after 7 some odd years of friendship I know how long she's waited for this moment and seen the ups and downs along the way. I'm all weepy again.
The reception was in the same space and I was able to be passed along and wave to Raye, Samuel, Dorothy, Anna, Derek, Ryan, Brendan, Adam, Fairygirl, Jeff & Lisa, Arik & Marvin, Kate & Brent, my mum & dad. Gosh I hope I'm not forgetting anyone. Some people i haven't seen since my good bye party, some haven't seen for even longer. At one point Raye took the laptop and was walking around the room, seeing who I hadn't waved hello to yet. I now know how a tray of hors d'oeuvres would feel like. :)
It was kinda hard to hear. There were sound issues and it was weird that one person at a time (usually Andy) had the headphones so it was weird to have people ask me question and have it go through Andy. (It was kinda like that bit in Arrested Development when George Sr. Had a guy with a web cam on a had to all the speaking for him at meetings...i tried to find a clip on youtube but I guess it's not up) It was also funny to see some people in the background (most likely people on Doug's side) look at me, very confused. At the end of the night (before I had to crash at like 6am GMT) Andy even took the laptop on the dance floor. he he he. I'm so lucky to have someone so wonderful and misses me so much he doesn't care if he looks a bit foolish. We're such dorks. I love it. :)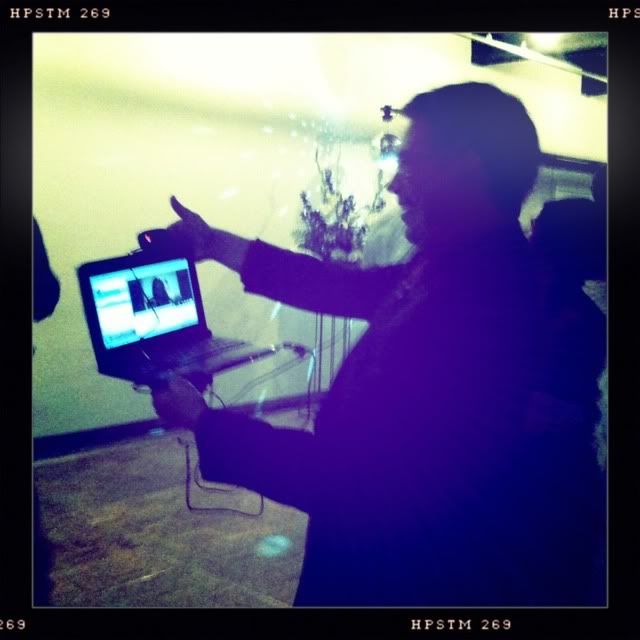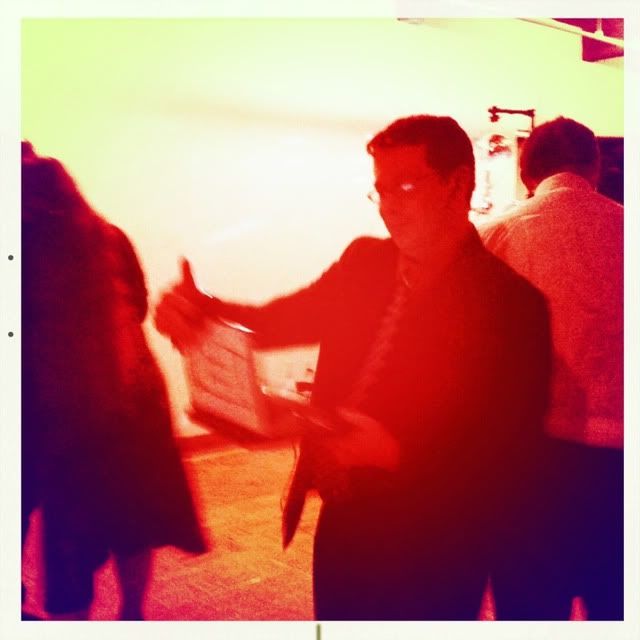 Seeing everyone and lovely Seattle in the background made me really look forward to coming home.w
Cathy & Doug's wedding was lovely. I'm so glad i got to see it. Cathy looked gorgeous. They both looked so happy.