site
listing some historical pubs and decided to give 'em a looksy. I went to Town of Ramsgate first and really liked it. It was a very quiet, very comfy pub. I felt cozy (mid you I walked in drenched) and and got a fair amount of writing done. Stayed there for like three drinks, thought about going to catch the train but the rain had stopped so I figured it wouldn't hurt to try another one not too far, the Prospect of Whitby. This old pub has been bought by a familiar chain of pubs, which was disappointing. However the view was lovely and what's pretty neat was that there's still a gallows and noose hanging outside over the Thames...cool. Anyway it probably had to do with the wine, but sitting there along the Thames I just got really homesick for the sound. But I made that post already so I'll just get with the pictures.
My walk...
Boat at St Katherine's Dock (I took this one, thinking of Andy)
Sun dial, but no sun. :(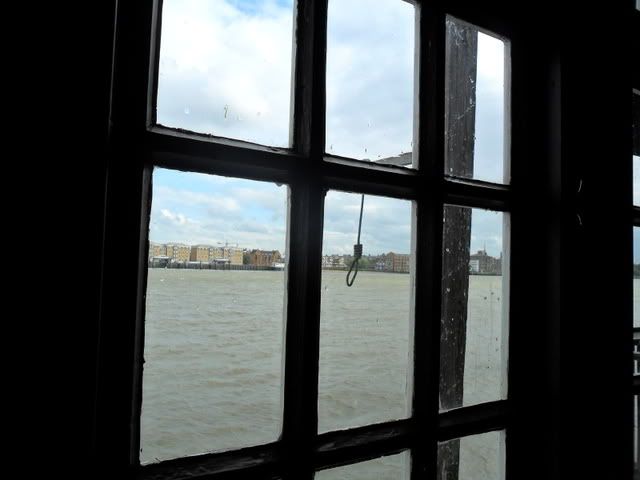 Noose outside the window at The Prospect of Whitby.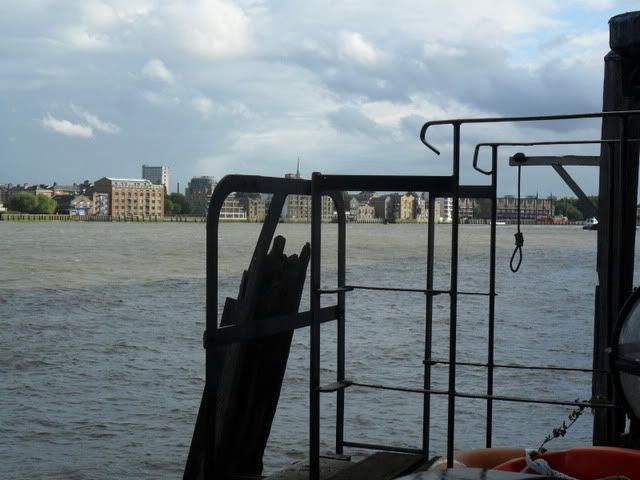 The river was very full indeed.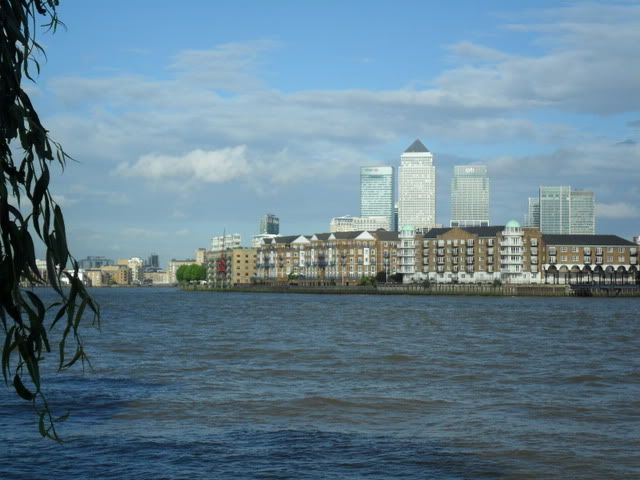 The sun finally came out!
I'm staying up tonight to talk with Andy. Tomorrow is the Open Day reading. I'm the first one up. Eep!
Right, now where was I? Oh yeah, Wednesday. Took a walk...it rained. Got rather wet. Walked through Peckham, then through this park I've kinda noticed but never actually ben to which brought me back to Old Kent road, walked across tower bridge and into Wapping where I wanted to check out a couple of historical pubs to get some writing done. I found this