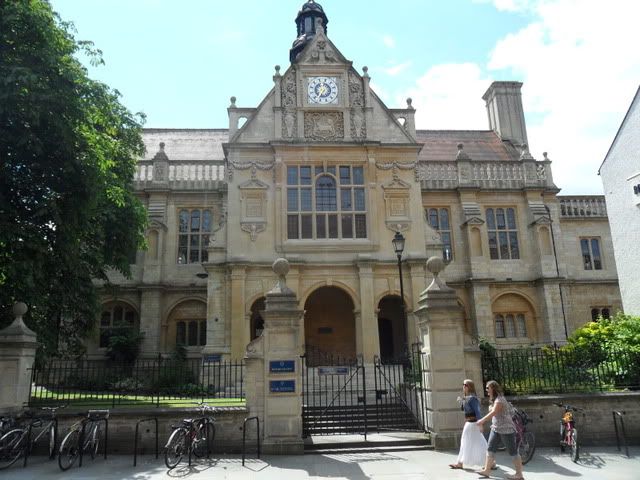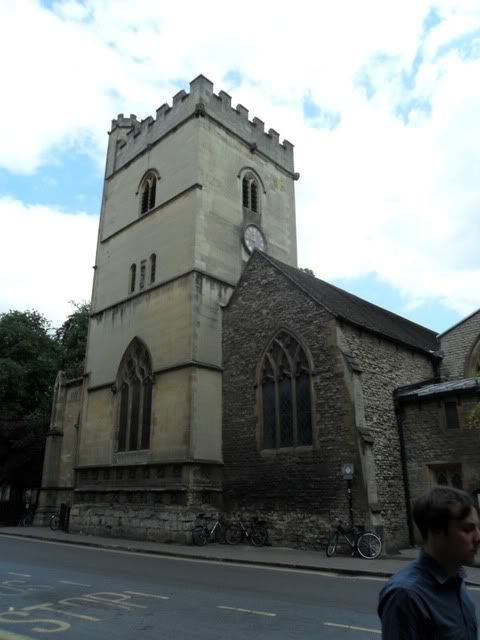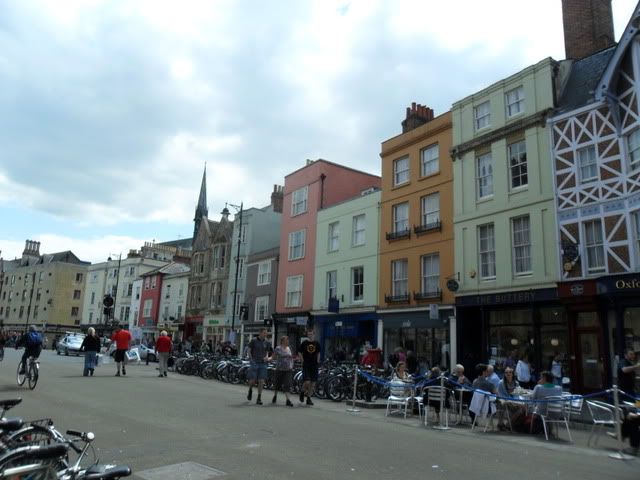 Cornmarket Street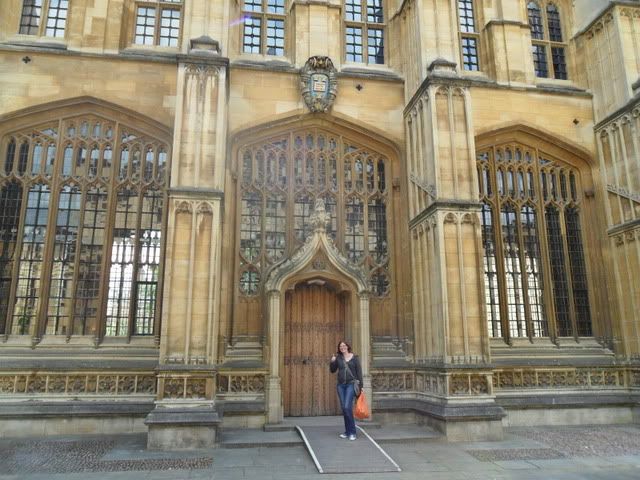 Bodleian Library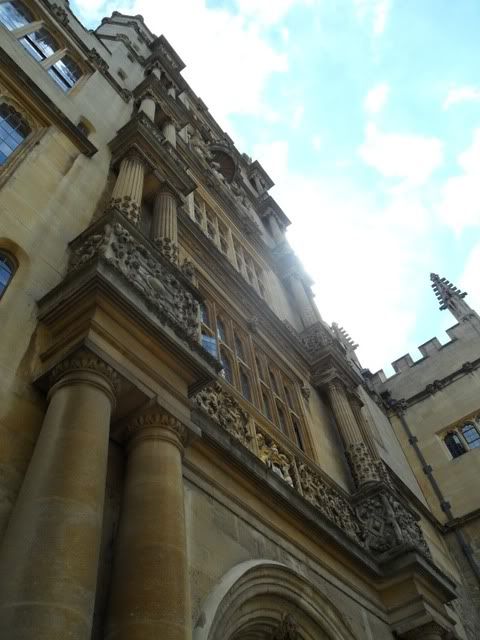 Tower of the Five Orders (Bodleian Library, University of Oxford)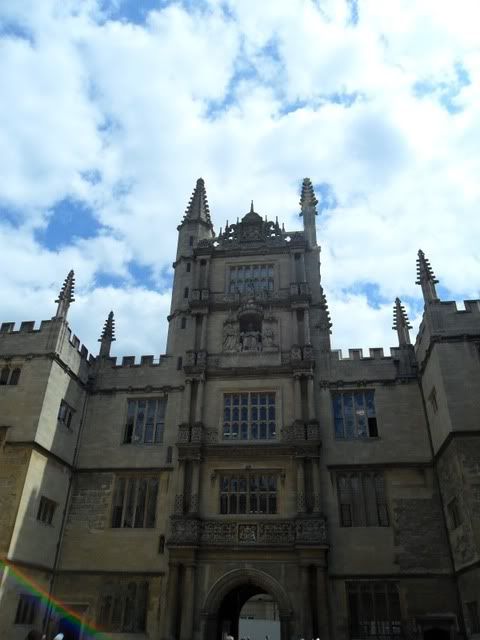 Tower of the Five Orders (Bodleian Library, University of Oxford)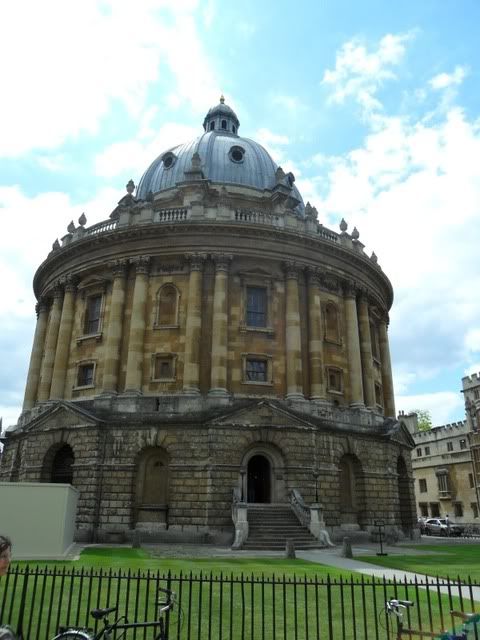 The Radcliffe Camera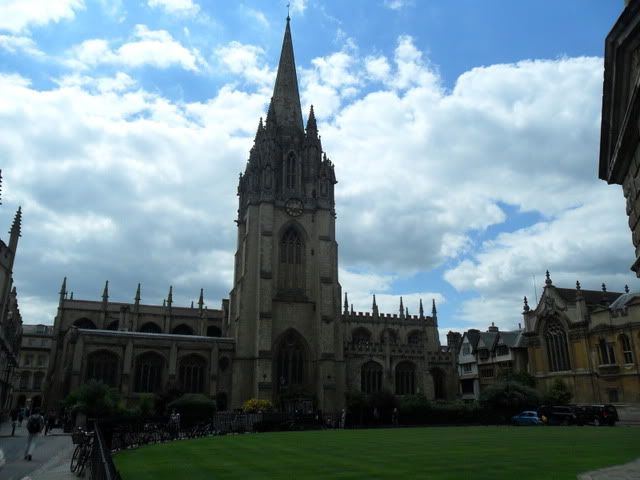 University Church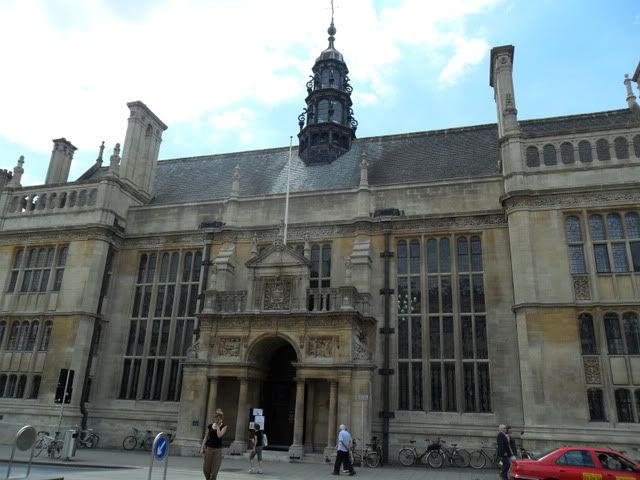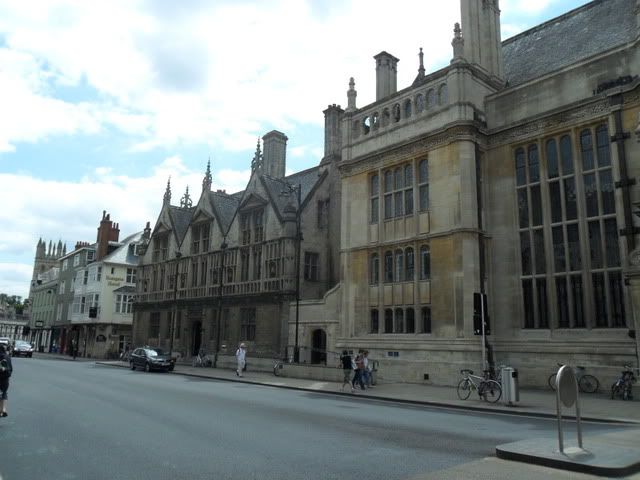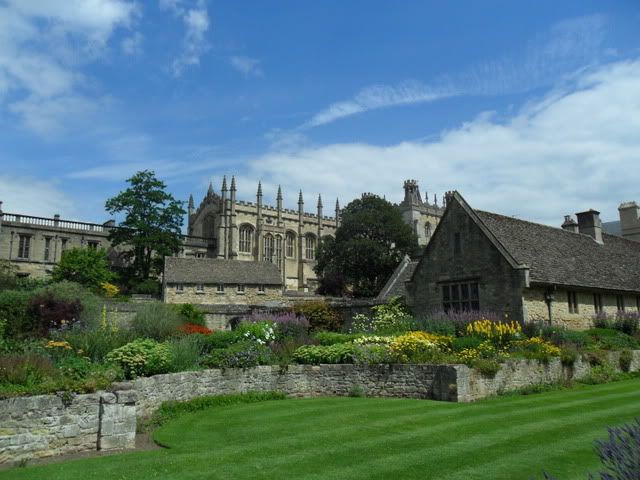 Oxford University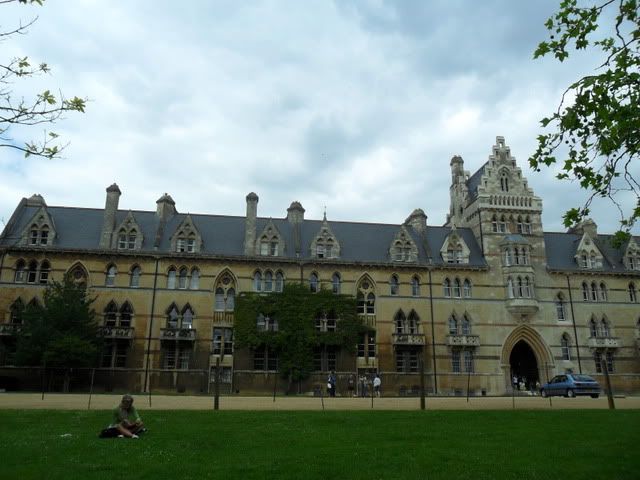 Oxford University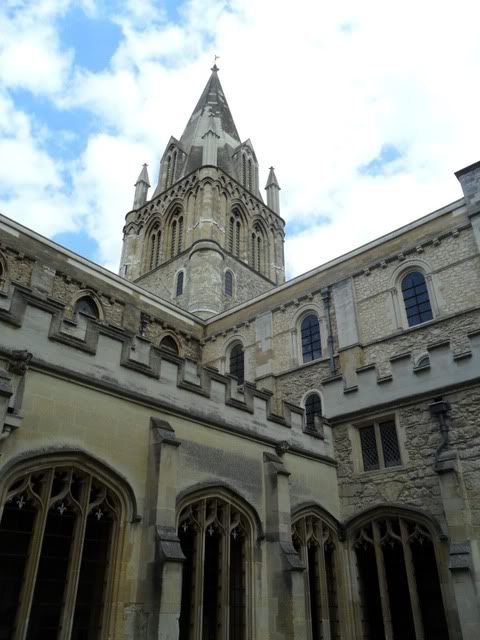 Oxford University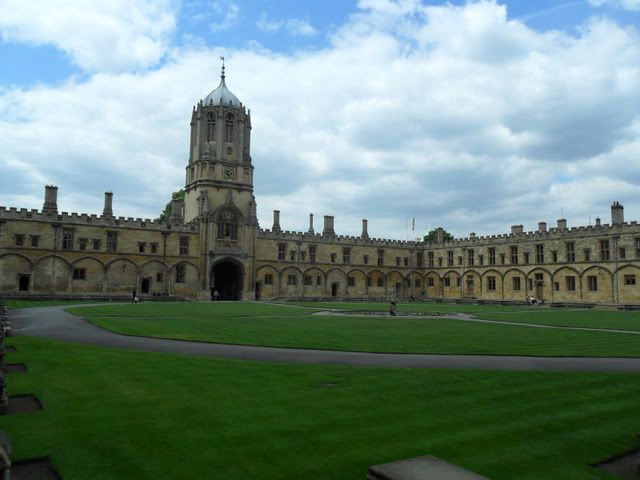 The Quad Oxford University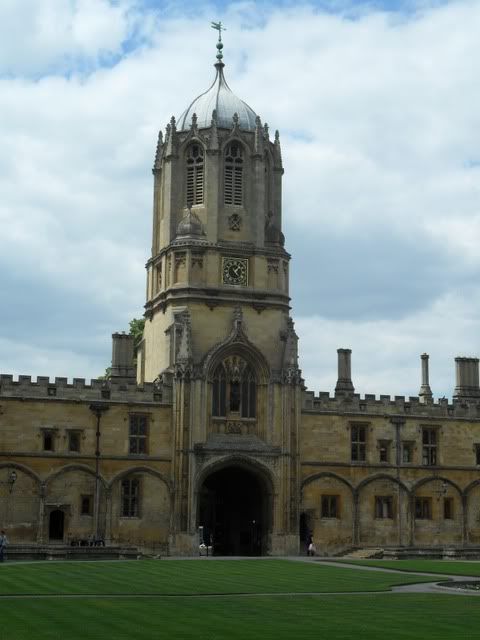 Tom Tower, Oxford University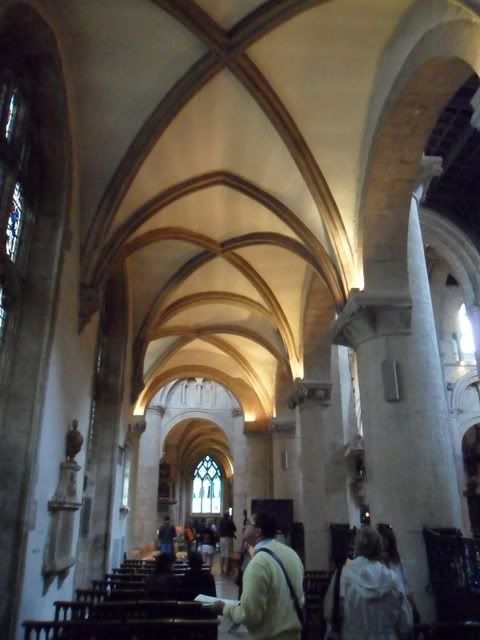 Christchurch (part of Oxford University campus)
Christchurch (part of Oxford University campus)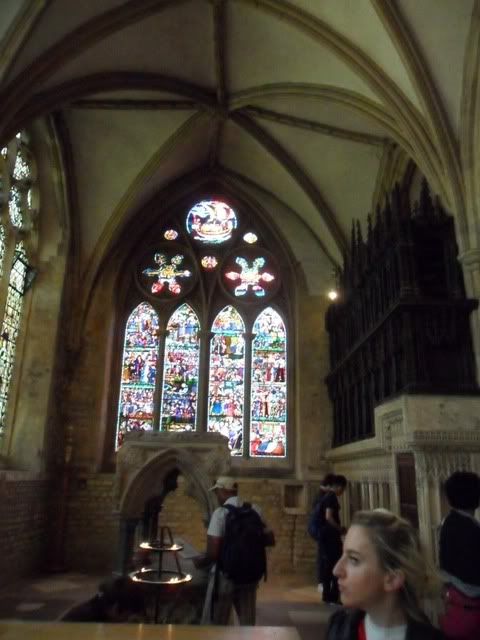 Christchurch (part of Oxford University campus)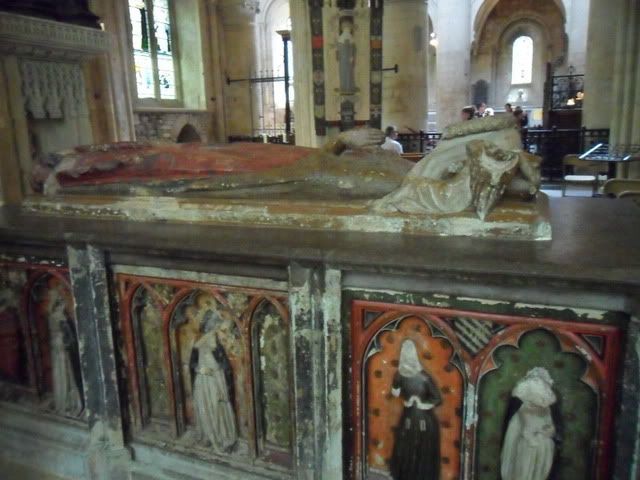 Tomb of church patron from the 1300's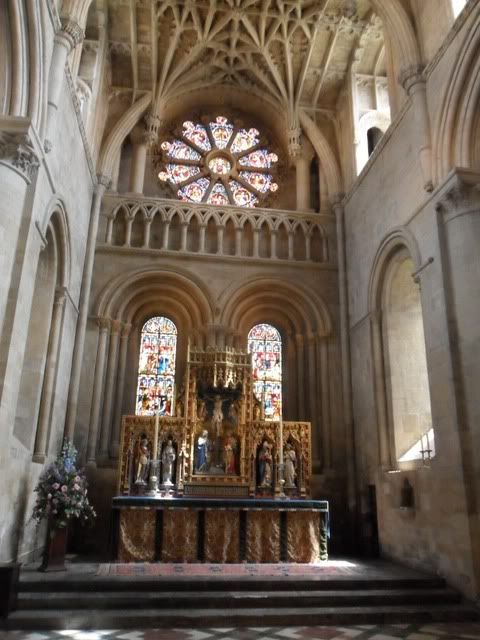 Christchurch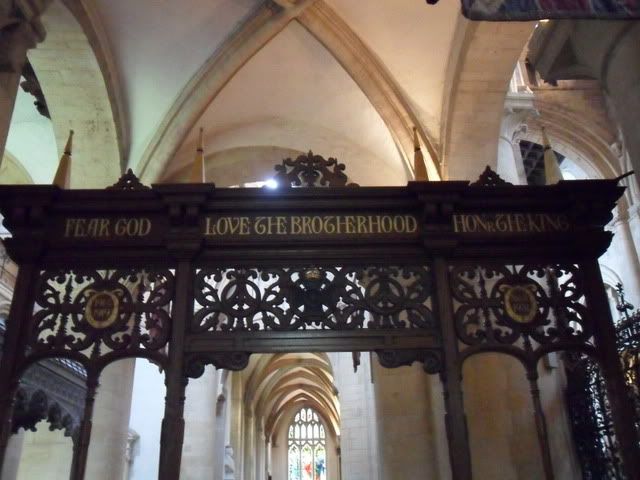 Christchurch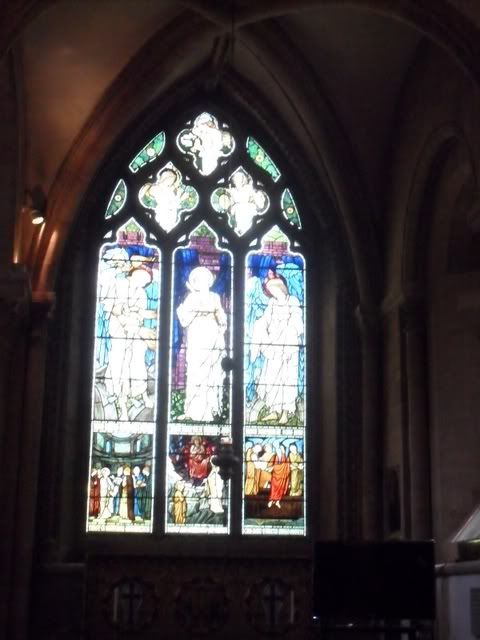 Christchurch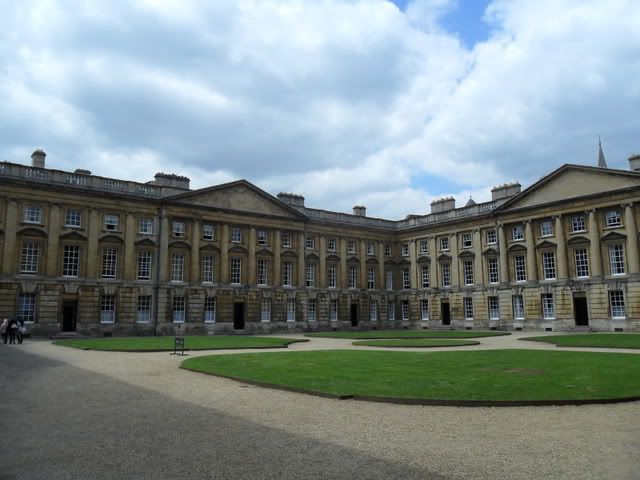 Oxford University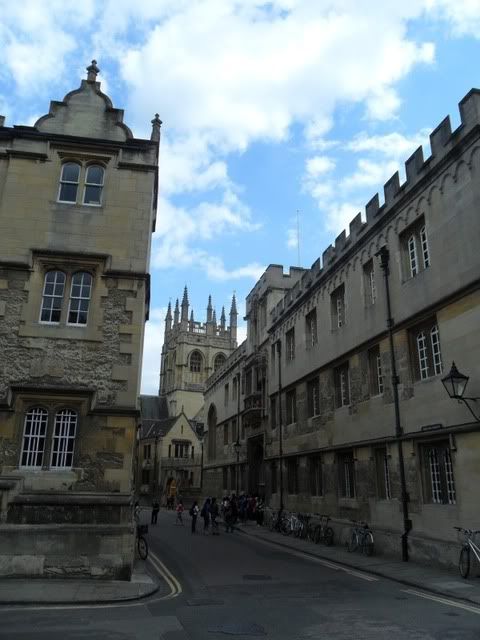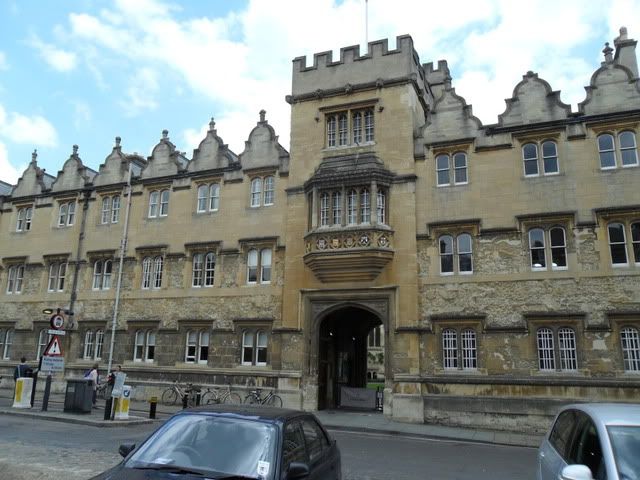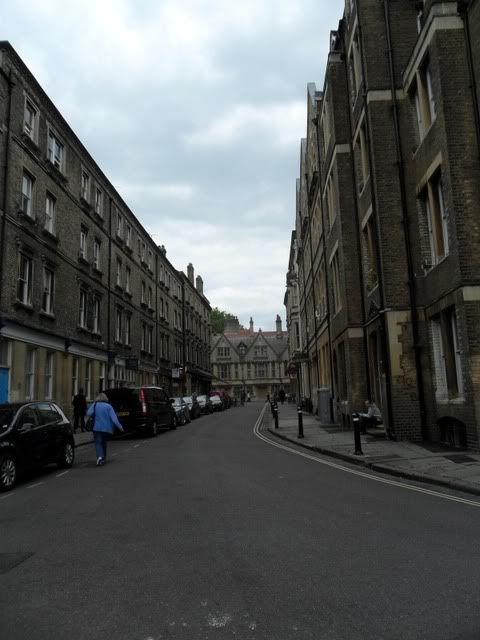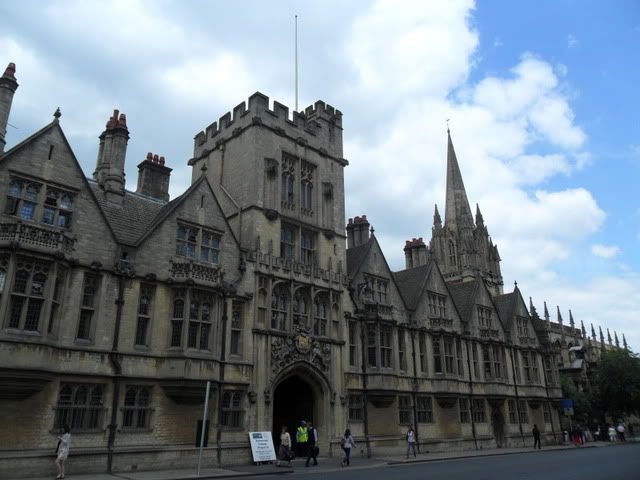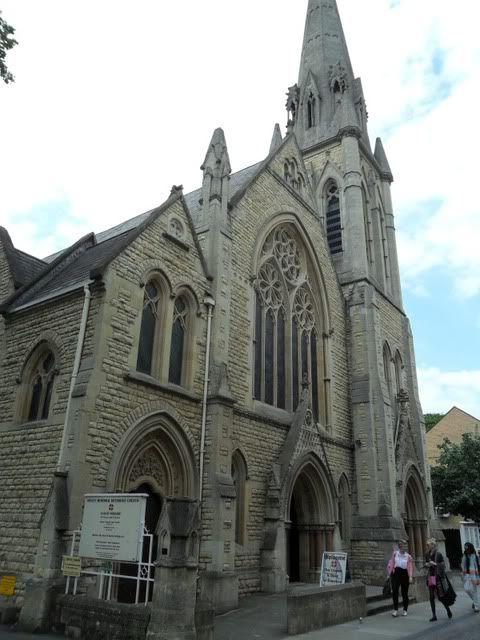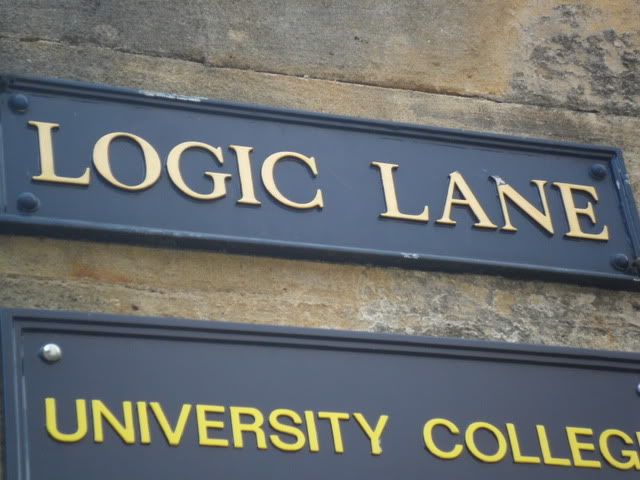 You can tell it's a fancy college town when there's places called Logic Lane :)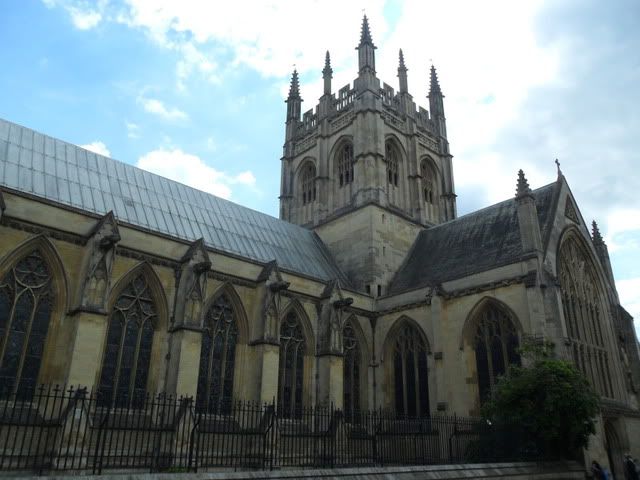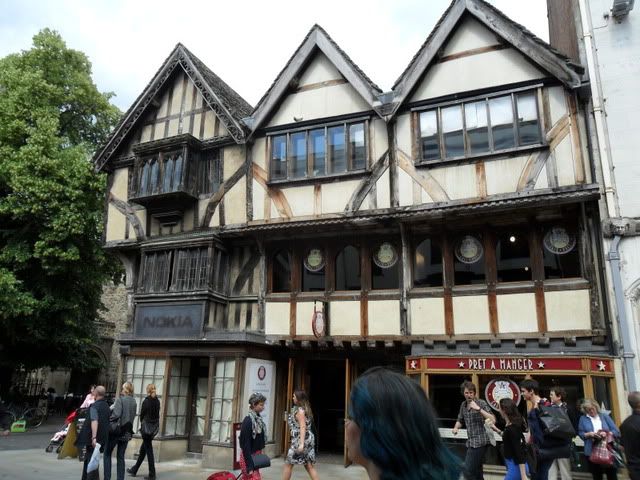 Old old old. (not the sandwich shop or the former nokia store, obviously)
Tea and cake or death!! (Really, this cafe was in in a front churchyard, people having picniquics on old gravestones as you can kind of see in the background)
Finally there's one thing about Oxford I didn't like. I don't know if you noticed in previous pictures but Oxford is a crazy bicycle town. I've never seen so many bicycles before in one place EVER!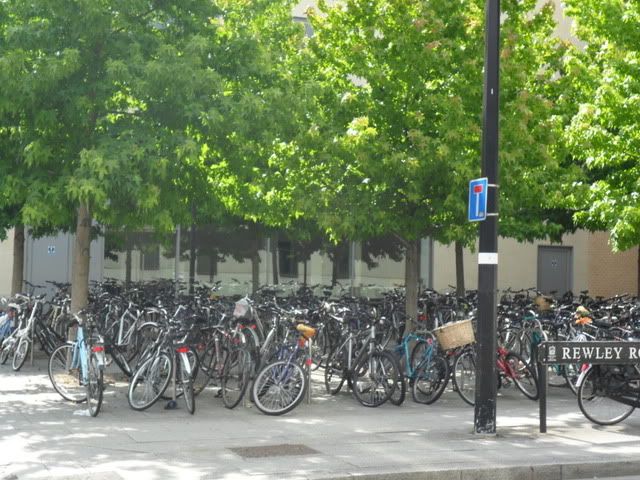 Here's a bike parking area in front of one of the colleges.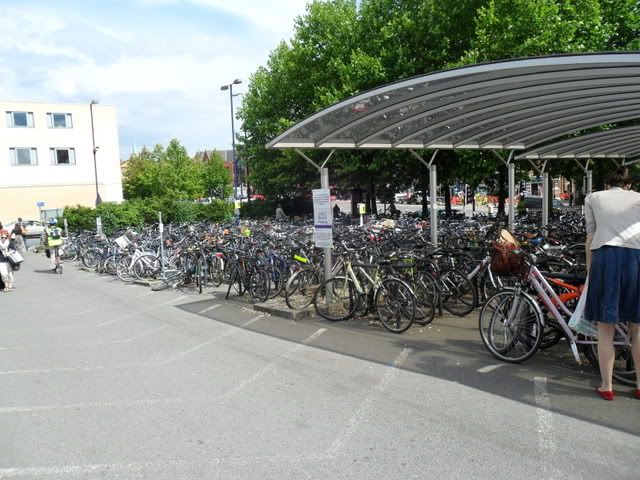 And here's half of the bike parking areas at the station (I couldn't fit the whole thing into one shot it just keeps going)
It's a small city so bikes make a lot of sense as a mjor form of transportation. However, that doesn't mean that cyclist-pedestrain relations are harmonious. While Charlotte and I were just stepping into an Oxfam Bookshop a cyclist hit a girl walking down the street and there was an altercation. He yelled at her for being in the street but you can't help walking in the streets because in some places parked bicycles had taken over the sidewalk.
A good day...treading new earth, and being in awe of old architecture....oh yeah and posh-ness. I guess some kids had exams, and apparently for exams here you have to dress up and wear what kind of look like graduation garb to your exam. So not only are you under a hell of a lot of stress, you're also hot and uncomfortable. Man, tough degree indeed! On the plus side there was a lot of confetti around so I imagine that a lot of students had finished and were out celebrating recently. Cheers to them. And cheers to my relief of never having to write an essay on the spot for the rest of my life. Oxford or no, I wouldn't want to be in their shoes.
Today Charlotte and I went to Oxford. It was beautiful. I took a ridiculous amount of pictures considering we were only there for about 4 hours or so. Problem is, with some obvious exceptions, I just took shots of buildings left and right, not too sure what I was taking pictures of. So forgive the lack of captions when I post pictures. We kind of walked around and around in circles. I did a vague map from memory, though I might be a bit wrong. it seemed like every time we tried to explore down a road we went round in a circle and ended back on the High Street. But vaguely here it is.