Anyway, on with the pictures,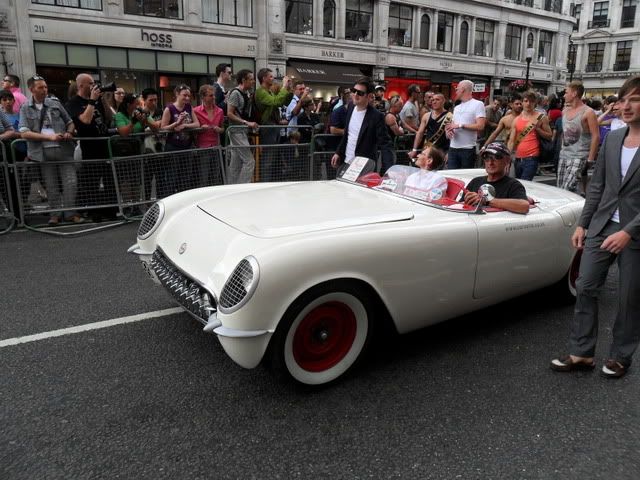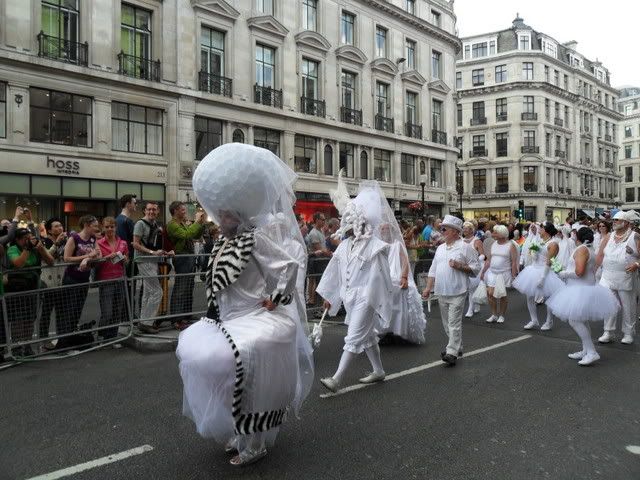 "Hello Sailor!"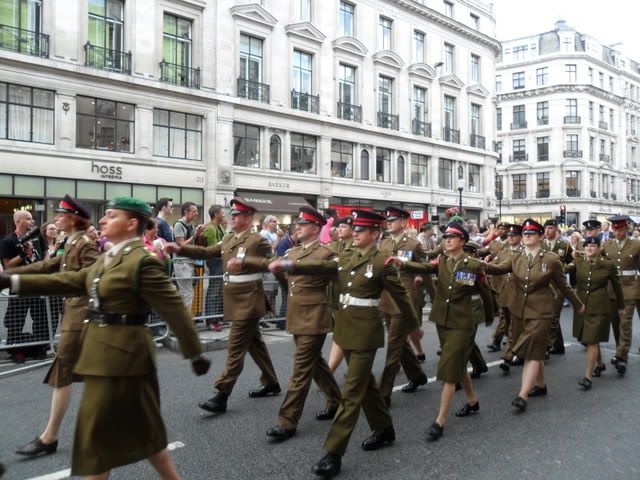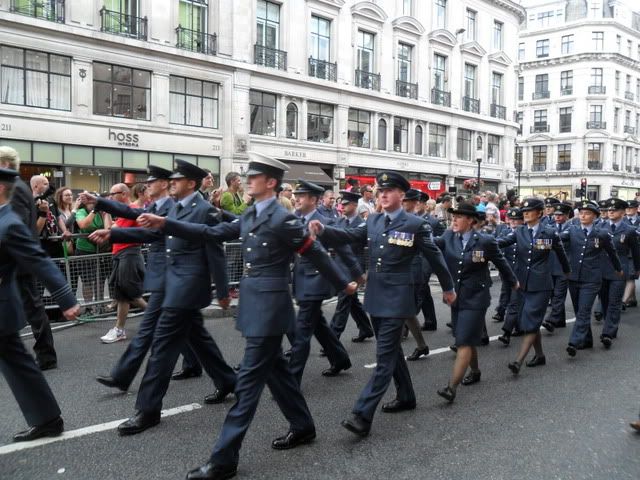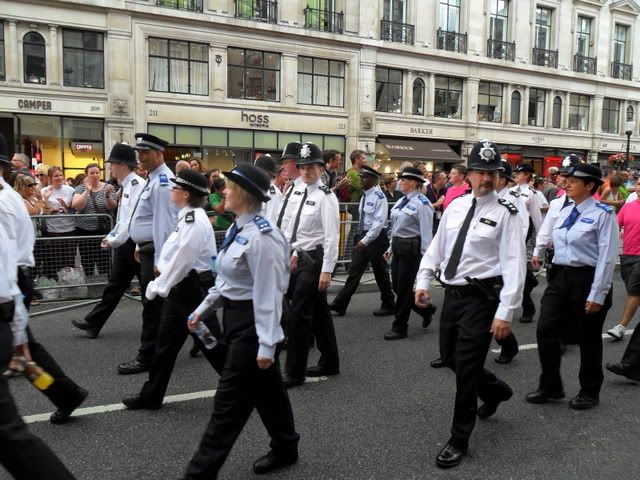 The single float, British/American Airlines.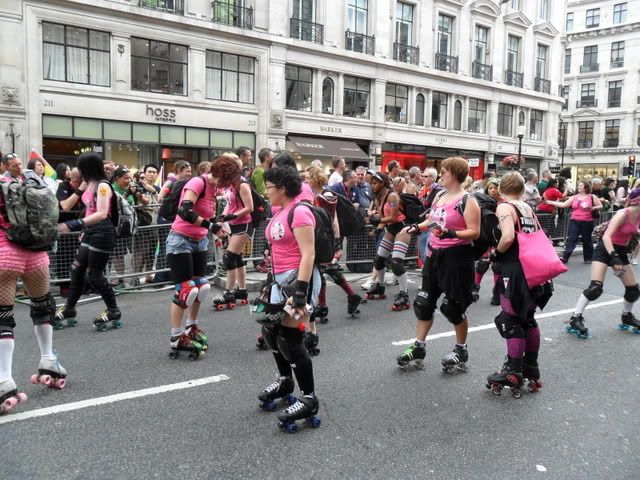 Roller girls!
HELLLOOOOO!!!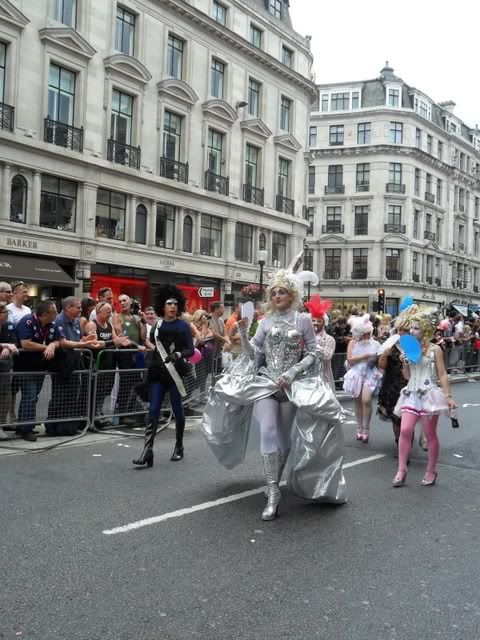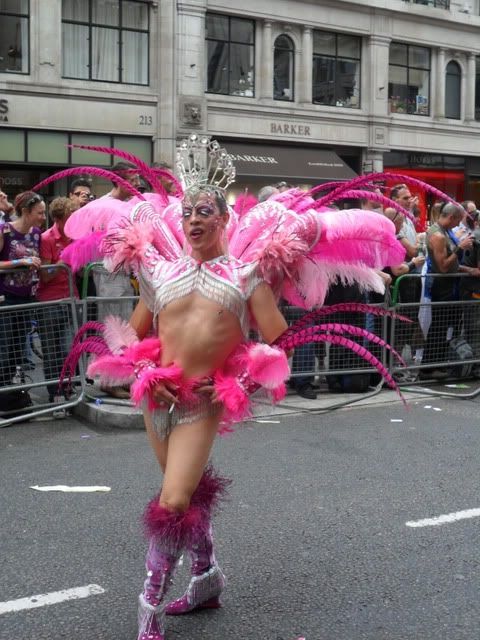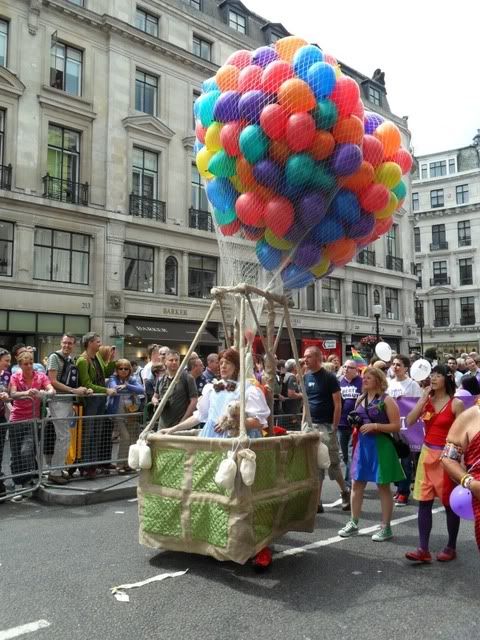 Big gay double decker bus!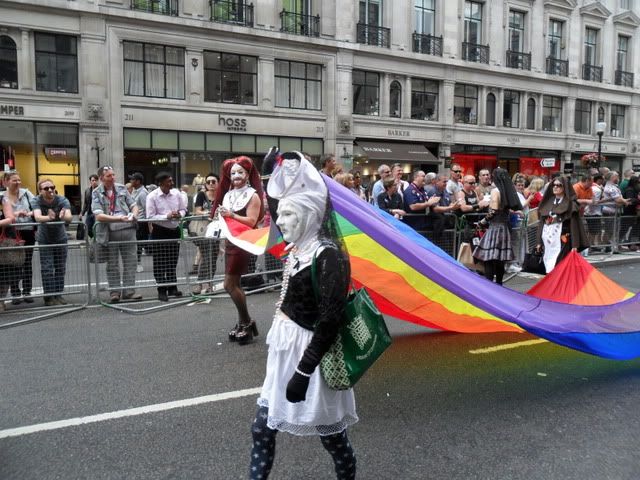 London Sisters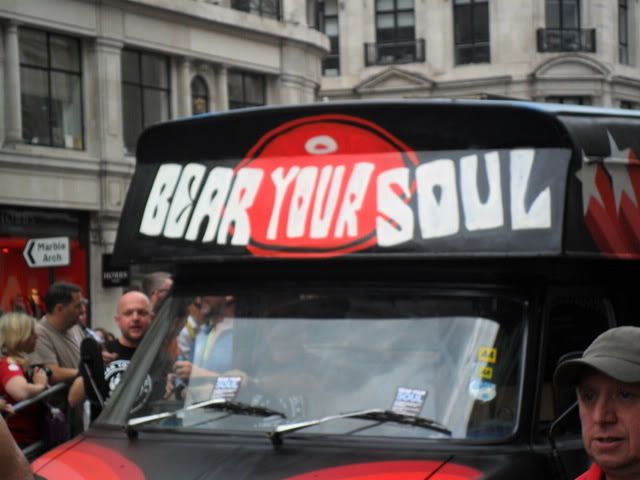 The Bears took up the rear of the parade (ZING!)
After the parade I checked out the scene in SoHo. It was fun but CRAZY CROWDED! Imagine if all of the Pride after party was concentrated in an area of about three or four blocks/streets, far more narrow than the streets on Capitol Hill.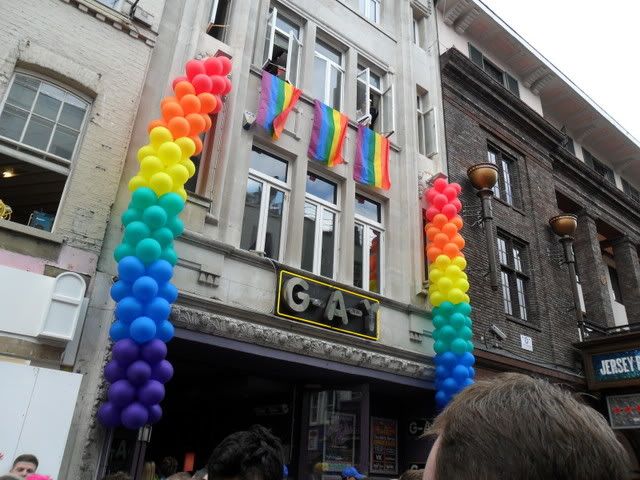 In case you need it spelled out for you. :)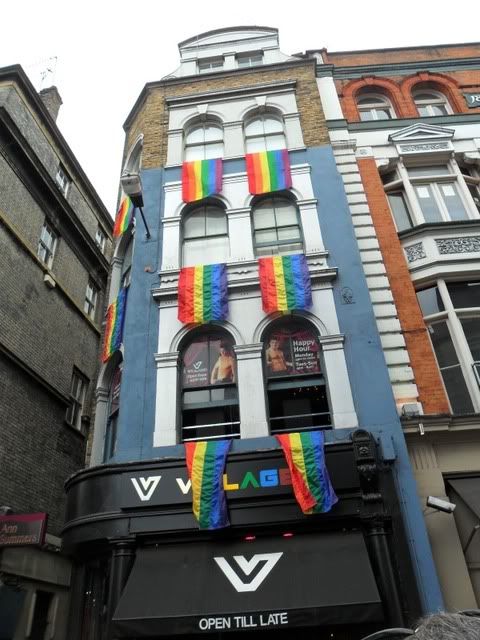 Precilla Queens
Also, after a stop for some margarettas I checked out the Pride stage at Trafalgar Square. (So I guess not the whole afterparty was in SoHo, now that I mention it)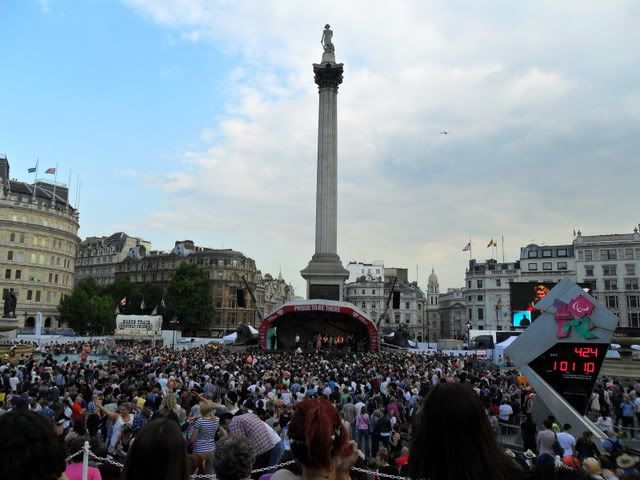 People were dancing in our fountain (I call it "our fountain" as that's the fountian that Andy proposed to me by.) They had to stop the show until everyone got out. No fun. In Seattle you can dance in the fountain, but then again our fountain is only 50 years old not 150+ Fair deuce.
Finally, a couple of pretty pics, crossing the bridge on the way to the station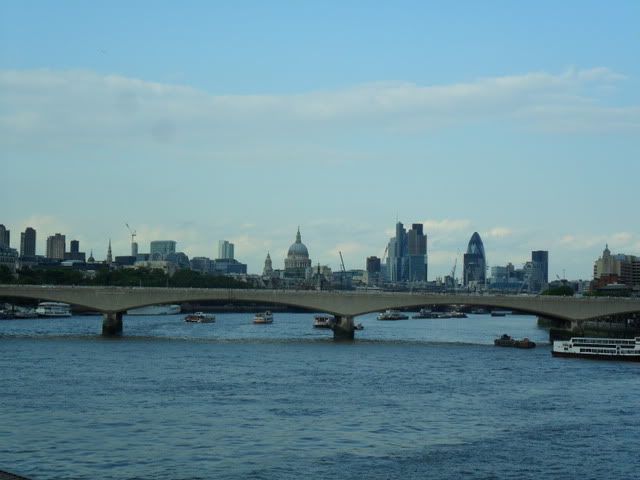 Neat sky in New Cross. That sharp line from the light I thought was really neat looking.
Saturday was Pride in London. I went and checked out the parade and the after parade scene in Soho. Things I noticed.Seattle is WAY more pridefull. That is the crowd is more into it, dressed up, etc at home. This parade feels bigger because it's a bigger city but really, I'm not sure it is. There was only one float. I was expecting more. There was no free swag. There's actually not much of a corporate presence like there is at Seattle Pride. (There was only 3 that I can remember) And I heard that this year's Seattle pride went on for about 3 hours while this one went on for about an hour forty five. I was on Regent Street just about near Carnaby Street.