So, I went to Paris last weekend. I left and took the train in on Thursday. Like I say I already wrote about this so I'm annoyed but I still want to post about it so I'll keep it brief. I stayed in Pigalle, at the bottom of Monmartre. I did loads of running around, revititing the sights and checking out some new ones. Took something like 450 pictures (so needless to say I'll only be posting some of those the rest are on FB). Thursday I ran around the Right Bank, Friday I ran around my old stomping grounds on the Left Bank. Saturday, I was all over, trying to fill in what left I hadn't seen.
Some new things I hadn't done before:
The Monmartre Cemetary
The Cluney Mideaval museum in the Left bank
Went inside The Pantheon
Mountparnass Cemetary where Sartre, de Bouvior and Beckett are buried.
The Bastille
The Garden outside the Natural History Museum
Went up the Arch de Triumph.
Loads of other stuff I did was visit old haunts, my two favorite bars Le Pantalon (in Latin quarter) and Le Roundezvous des Amis (in Monmartre)
I also ate amazing food.( The cheese is so divine there!) Got sticker shock from the amount of inflation over the last 7 years since I'd last been. Sat in pigeon poo and came up with the alliteration "This Parisian Pigeon Poop is impenetrable on my pants."
I should have started brushing up on my French well before two days before departure. I've lost a lot of it over the years. I couldn't remember past or future tense so I had to speak like a Neanderthal in present tense all the time. I was able to order food, drinks and smokes though so that was okay.
On my last night, I had some left over money so I decided to spring for buying cocktails while I was out in Monmartre. I ended up my trip at Le Chat Noire drinking the most expensive margareta in my life 18.60 euros ($27 USD). It was okay though. I nursed it for about an hour and a half and caught the first half of a jazz duo there, a singer and piano player. That was the day it came out that Amy Winehouse died and they did a very nice tribute version of "Rehab." It was actually a very pleasant moment to end my trip.
I spent a lot of time noticing certain differences between Paris and London. In some ways Paris seems more civilized. Everything stays open later. You can eat and drink when you like, food at cafes are served all day (in London, you SOL if you want pub food between 2-5 in the afternoon.) They have a more sophisticated relationship with alcohol than the Brits appear to. However London's Tube is much cleaner and nicer than the Metro and the state of Paris toilets is astounding to me. At one café I had to squat over a hole, there was no seat. There were certain things that I had either forgot or just romanticized too much in my absence from the place. Or that I didn't really notice coming from Seattle before vs. London. Like the begging. I didn't really notice the begging was that bad last time I was in Paris because, coming from Seattle I'm used to it. Having lived in London, which has a low amount of b eggers more busking and Big Issue merchants, going back to being harassed all the time in Paris was annoying. Especially when it was a band of similar aggressive people with some scam, who I eventually just shouted "NO!" to at on sight.
Okay on to pics...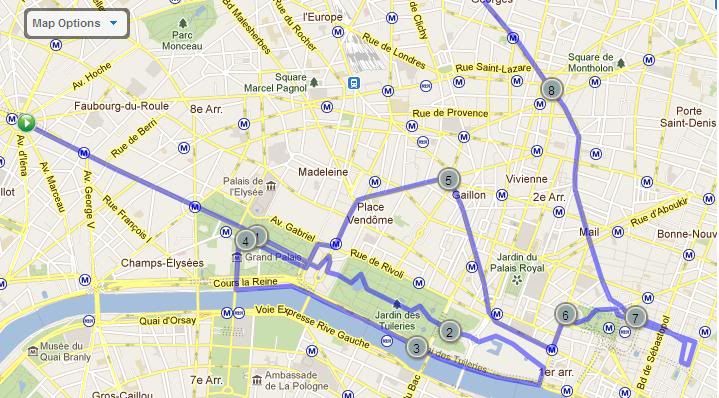 Day one roughly.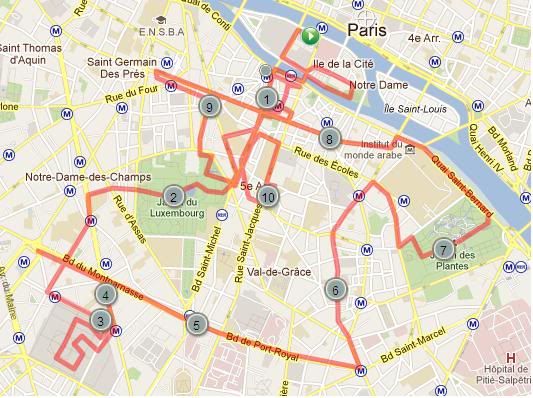 Day two on left bank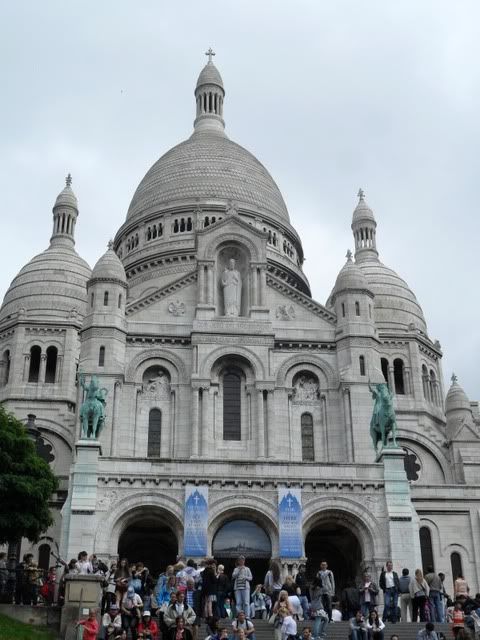 Sacre Couer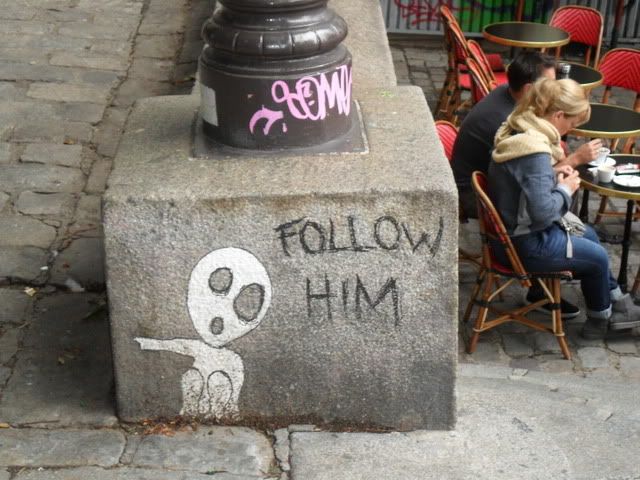 Let's go that way (Montmartre)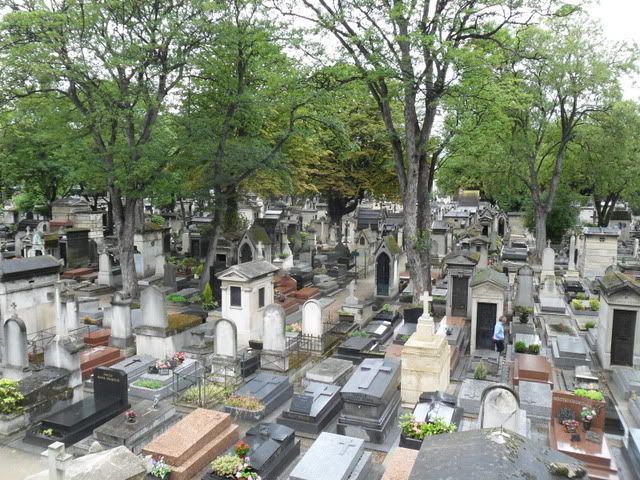 Monmartre Cemetary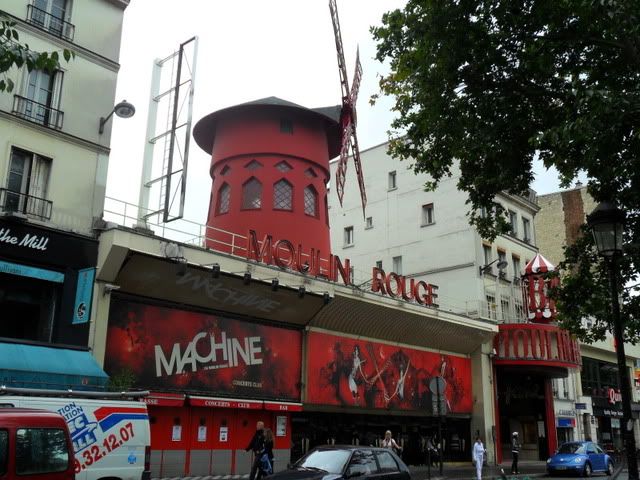 Moulin Rouge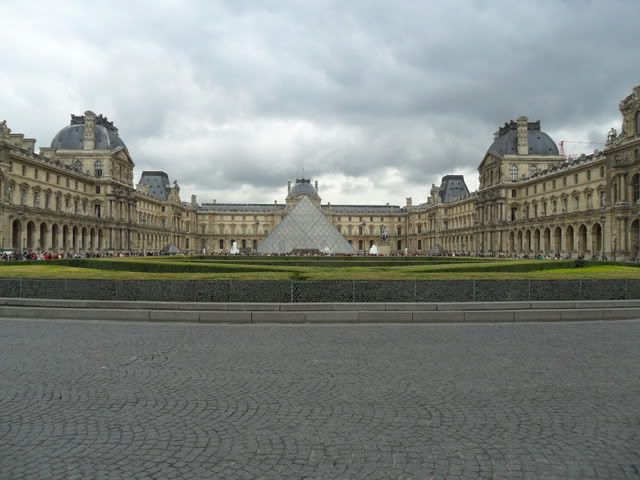 Louvre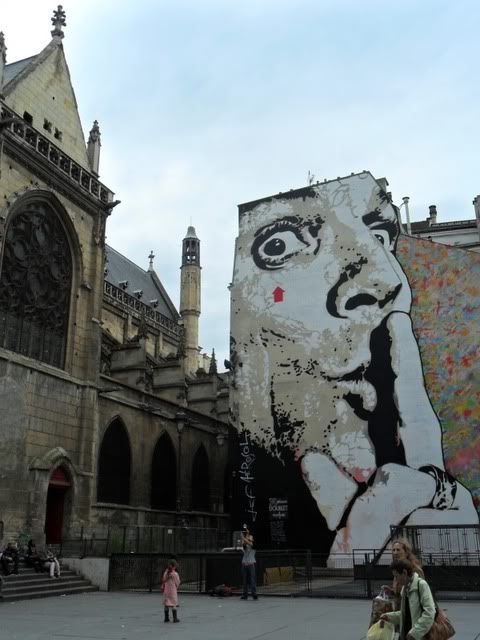 Near the Pompidou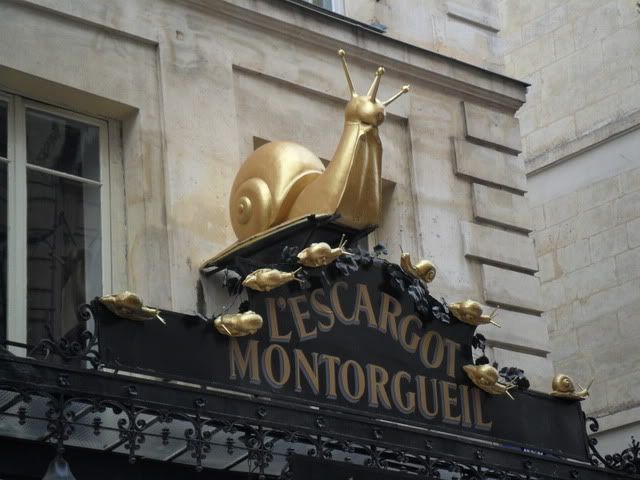 AHHHHHHH!!! There's one place I will never go!!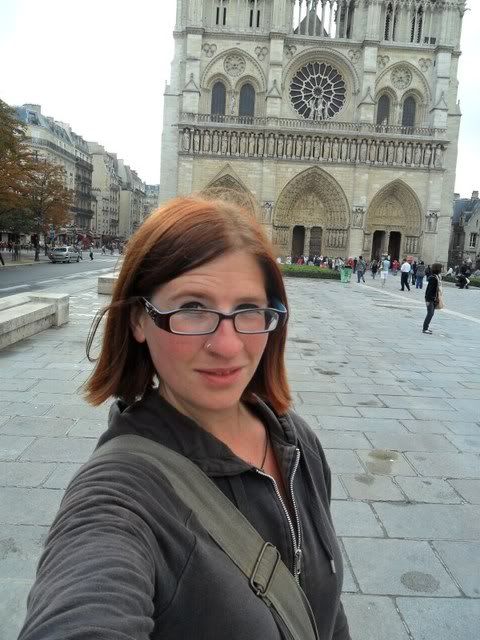 Mir infront of Notre Dame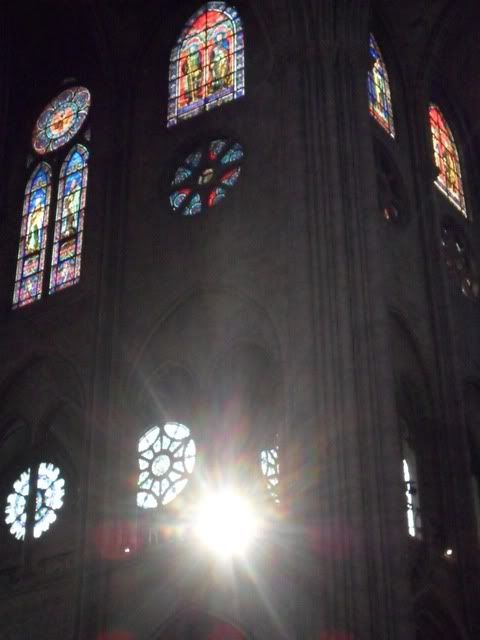 Notre Dame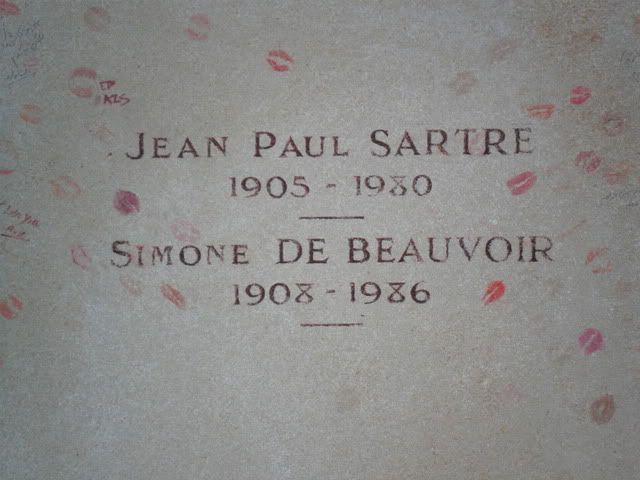 EEP!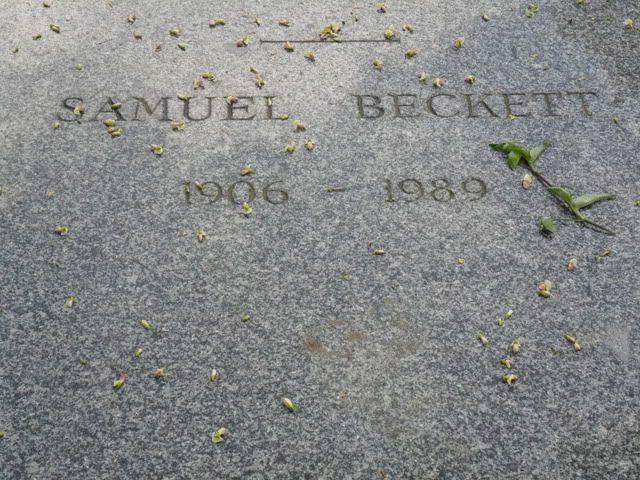 EEEP!
Catherine de Meddicci fountain in Luxembourg Gardens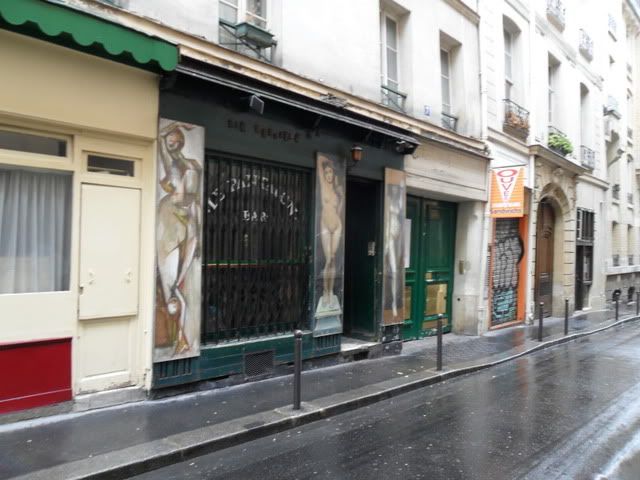 My favorite Left Bank bar: Le Pantalon!!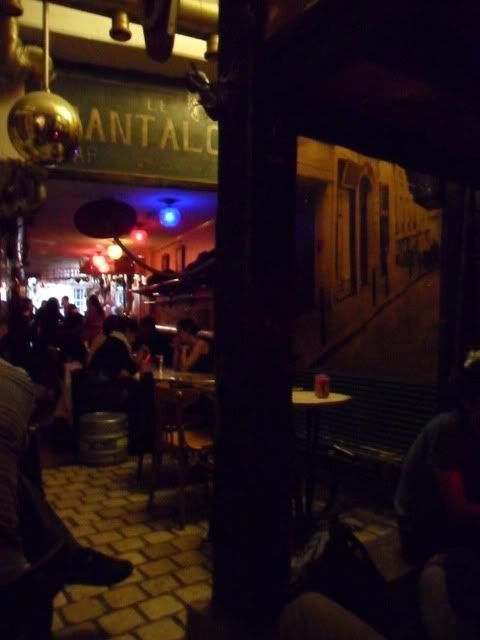 Inside Le Pantalon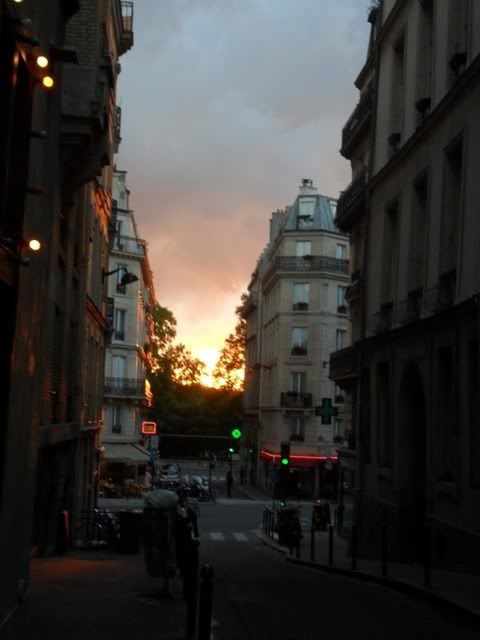 Sunset over Luxembourg Garden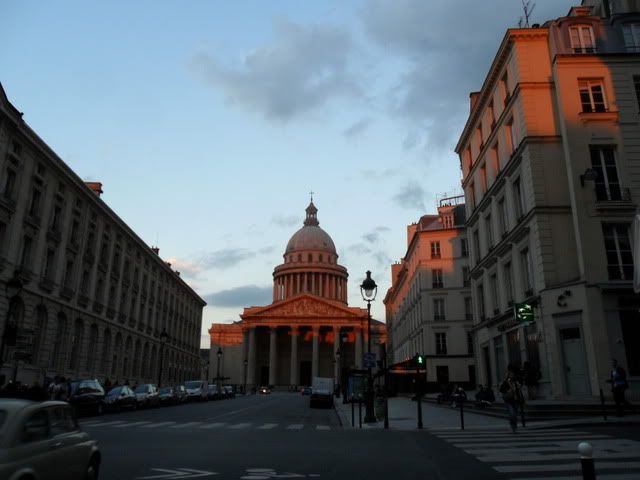 Sunset at The Pantheon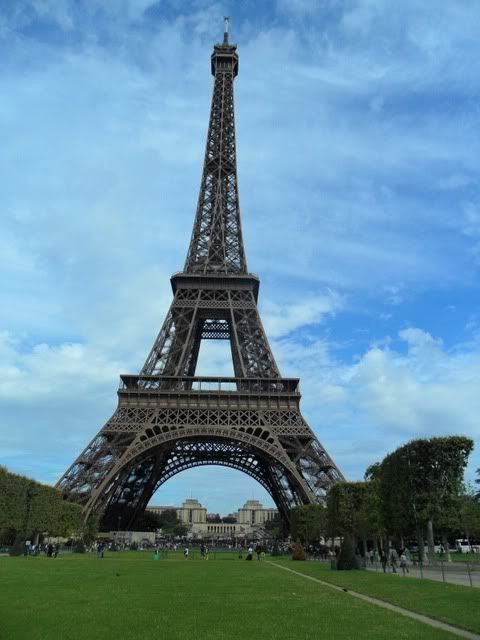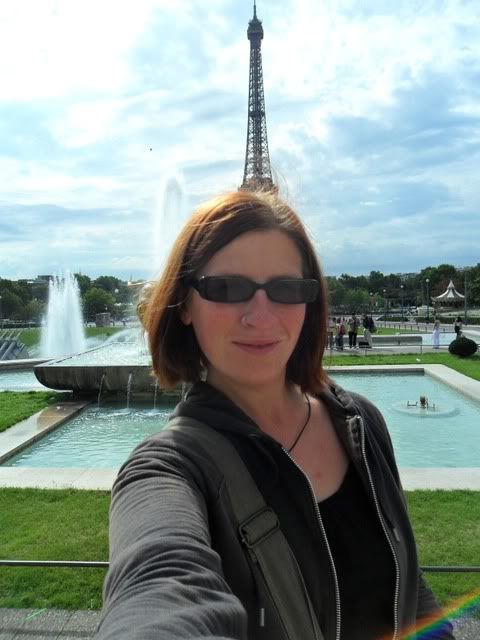 The Eiffel Tower as a Silly Hat!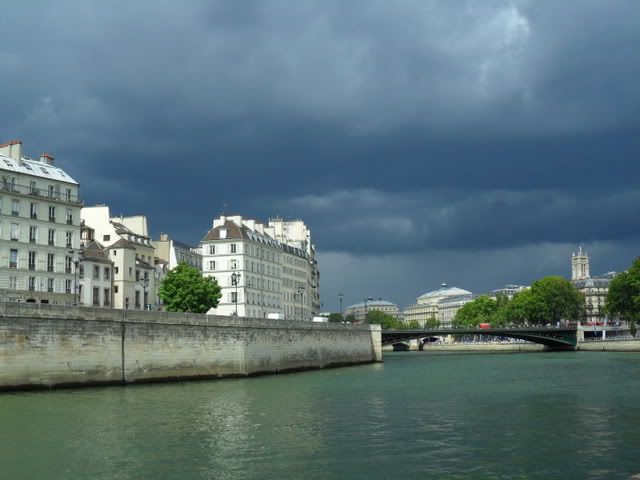 A storm coming, but just sunny to my left.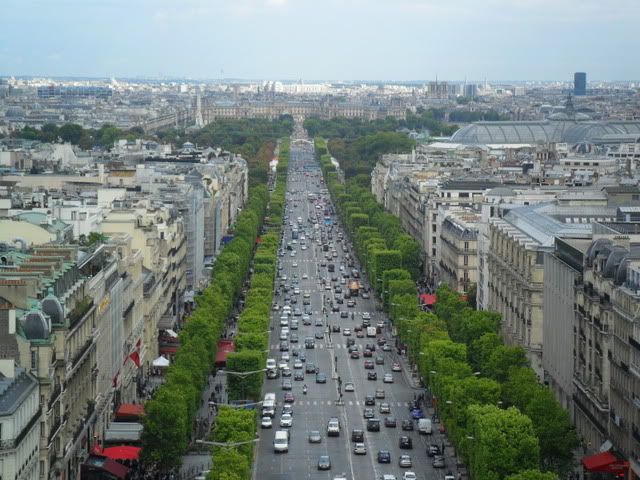 Champs Elysees from top of Arch de Triumph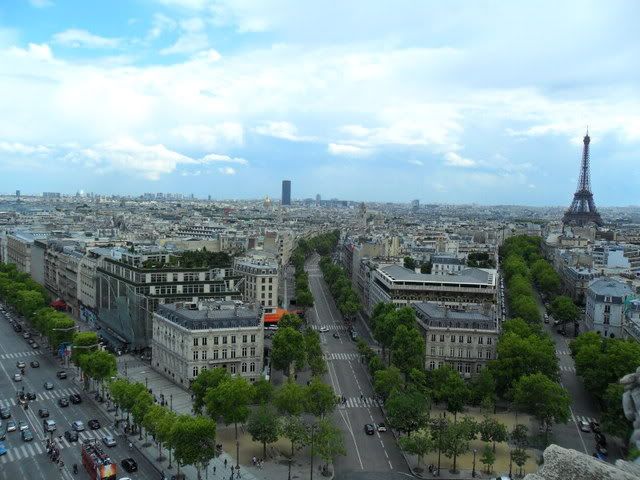 From top of Arch de Triumph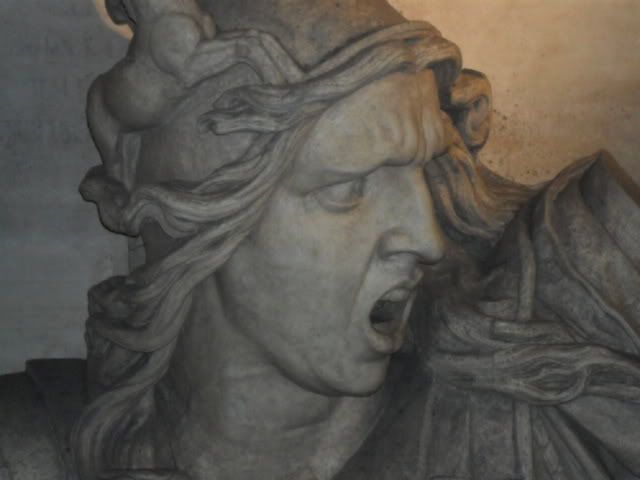 Epic OH SNAP Face!!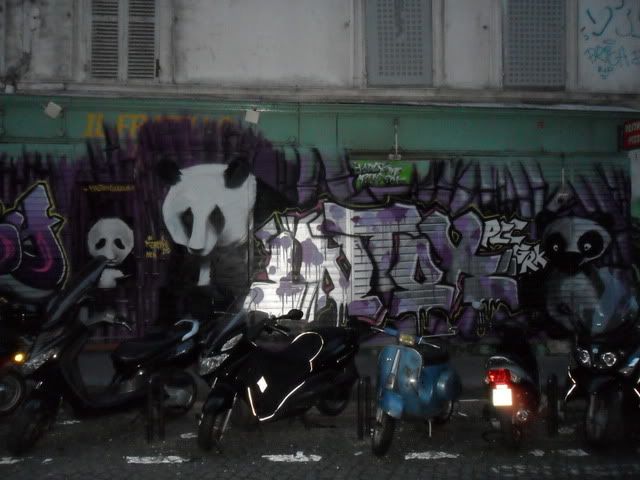 Pandas in Monmartre!!!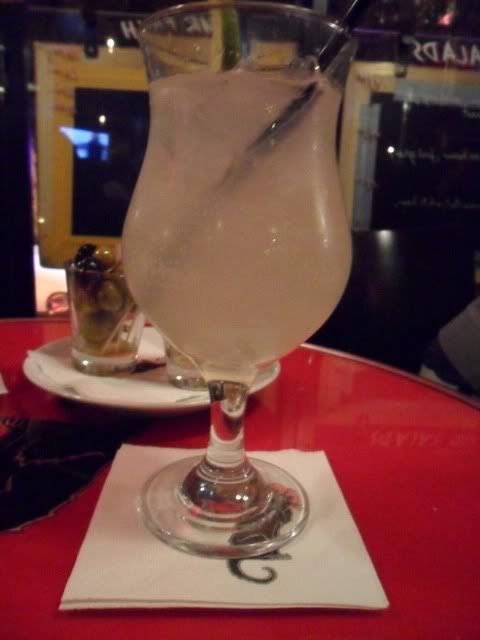 Most expensive margareta ever.