Just a collection of random pics and maps from the last few days.
On Tuesday I walked from Whitchapel to Notting Hill. Sounds like a long way, right. Yeah I was kinda dissapointed to find it was only 7 miles when I mapped it. I guess it felt farther because I made the ill decision to walk along Oxford Street, crazy full of slow-ass window shoppers and tourists.

On Wednesday I had a Peer workshop at a pub in Wapping. i decided to walk there. It was roughly this walk though I took a short cut rather than up Deptford High Street. but bacsically, along the river the same way.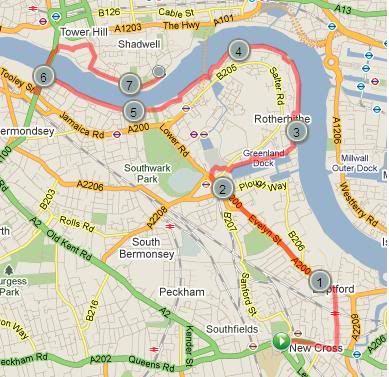 Yeah, It's a great walk, well great when you don't have some place to be. When I got to to Tower Bridge I was feeling a little pressed for time for my meeting so of course when I tried to cross the bridge it was up. I've NEVER seen the Tower draw bridge lifted the whole time I've lived her. Trust it to decide to do it when I got someplace to be. I still took pictures, though.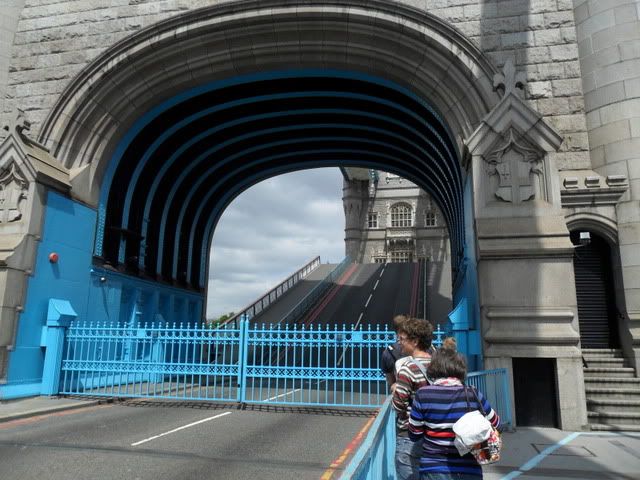 I was a little late but I got to my appointment okay.
Saturday I took a walk. I got off at shoreditch High street, then got a bagel from the amazing bagel place on brick lane then decided to wander up to an area in East London Rob had takes some of us where his friend with the long boat was docked, near London Fields. I was rather proud of myself for finding my way there. I checked out the Saturday Broadway market and London Fields. Then I decided to follow Regent's canal as far west as I could. I ended up having to leave the the canal in Islington and I wandered until I knew where I was and suddenly I was in Bloomsbury.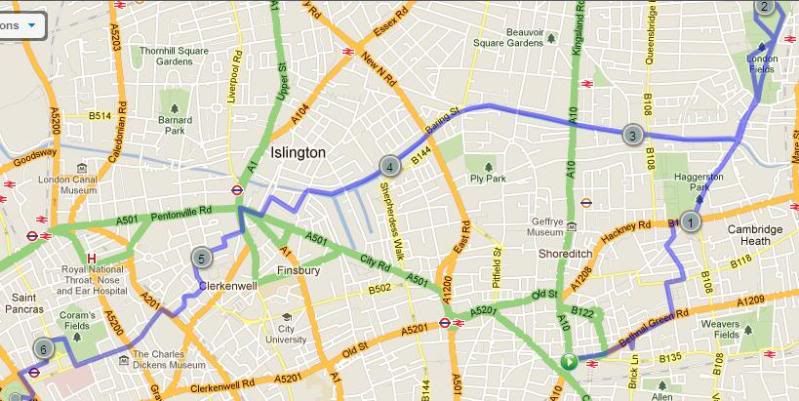 The canal part was georgous though. I really enjoyed that bit, short of having to share the narrow bank with pushy bicyclists.
Then yesterday I took the train out as far as I could while still being in zone 2 and walked from there to Wimboldon Common. It was crazy once I got to the park, it was so big it was like a nature hike. You COMPLETELY forget that you'rre in suburban London. It actually freaked me out a bit. I got anxiety about getting lost, on top of the anxiety I get about being in the suburbs some times. I walked around enjoying it enough but in the back of my mind really wanting to get the hell out of there and back into the city. Becasue, apart from the low flying planes landing in Heathrow and the fellow people you'd encountered it felt like being lost in the middle of nowhere, even though it so wasn't. I don't know I just got freaked out by it.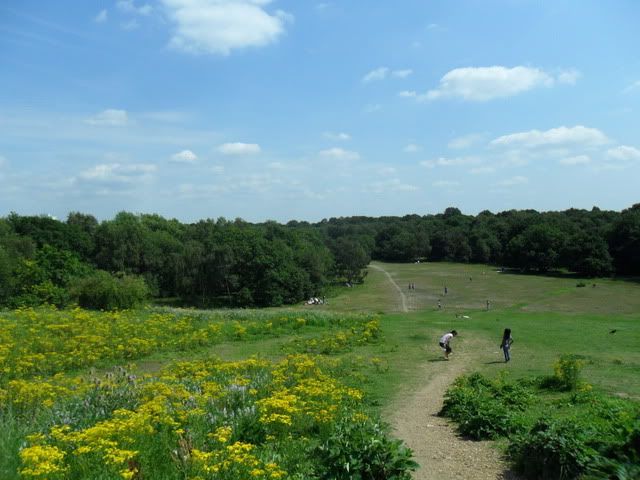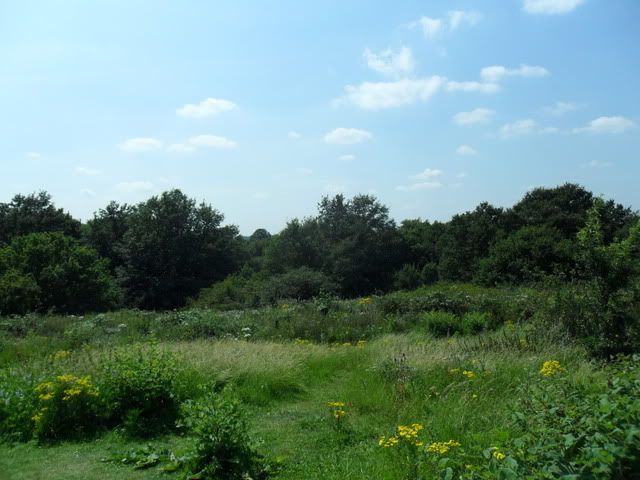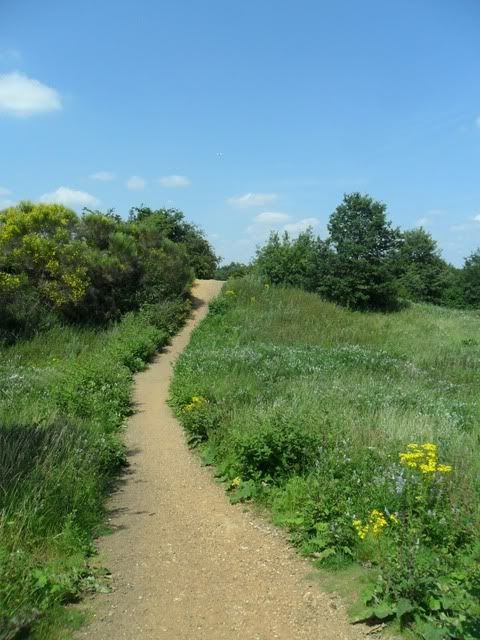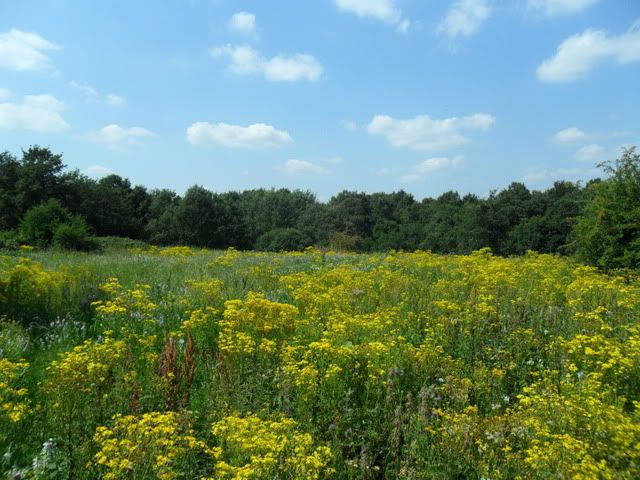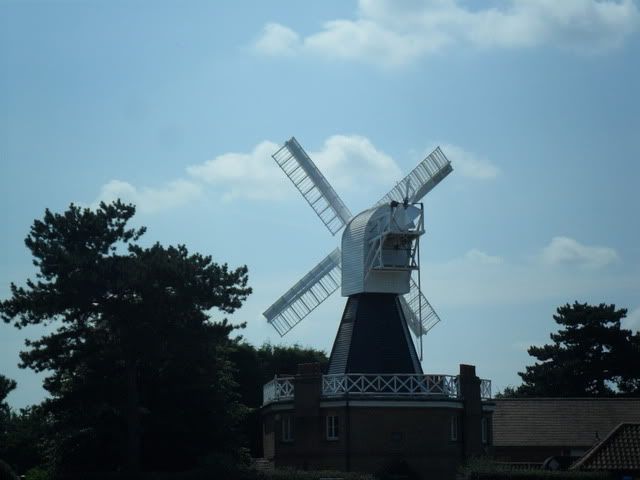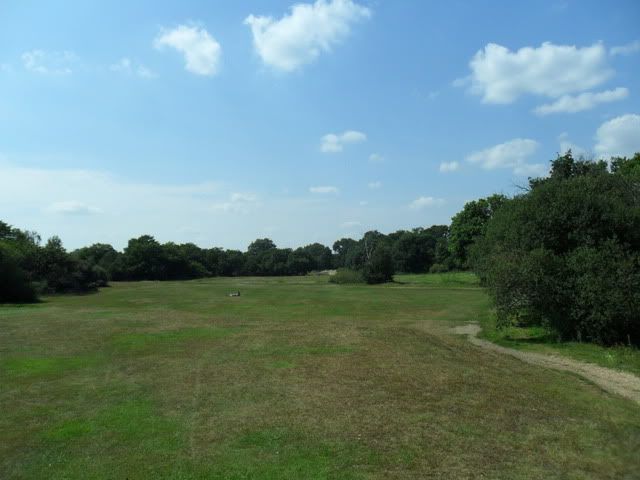 I didn't take any pics in the woods, only the big meadows bit so the picutres really don't do the experience justice.