I'm still not sure what I'm gonna be for tomorrow but I do know that I'm going to Pho Bang. I'd like to have a costume to a) get into the spirit of Halloween 2) save me three bucks at the door.
I really liked last years costume. Inspired by Chicago, I was a Vaudvillian Vixen. I loved this custume, and I still have almost everything from it, would it be lame to do it again?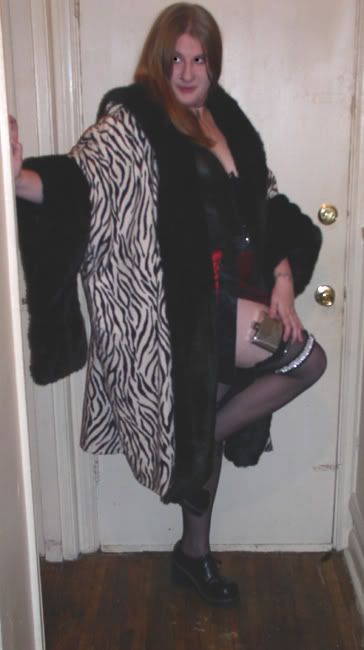 I also still have the nose dress. I don't know if it still fits. I wore it my Sophomore year in Highschool. I was smaller then, so I doubt it will still fit, but I still have it, it's the best dress ever!!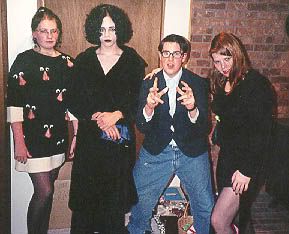 I don't know why I look so sullen in that picture. I'm wearing a nose dress for christ sake!
he he he
He he he seeing Cliff doing his old Mat Foley just makes me chuckle. "And I live in a Van down by the river!" I totally have better legs than paul
Current Mood:

nostalgic

Current Music:

Stereo Total - Moviestar