However, I looked up at the TV in the pub and saw what was going on in Hackney in London. It really killed my mood. After that I was nervous and worried. I just wanted to be home safe in New Cross. I was worried if my overground line would be suspended or something. It was a real buzzkill. So I went to the station, finished my book and did enjoy a sunset view over the countryside. When I got to London, I was on the train all the way from Paddington to New Ccross, so I got home safe. However, New Cross was eerily dead at 10:20 at night when I got into town. I was glad to be back in my little room. talked to Raye and caught up in the news until it was time to talk to Andy when he got home.
Anyway the trip was good, up until the riots seriously killed the mood, but I got home safe and sound and New Cross was all right so I really can't complain.
I promised Andy I would stay in and be safe today. I went out to get diet coke and smokes but that was about it. I've been talking about it to some people in Chesterman and there's some bizare stories. Talking to our RA he told me there was looting in New Cross last night, a bunch of kids walked up New Cross road, got into the Currys (Electronics store) by the Sainburry's and were seen walking back down New Cross road with thier arms full of stuff, but otherwise leaving the neighborhood alone. Another girl told me that at Westfield, where she works, they put snipers on the top of the building yesterday afternoon! Crazy! (That's straight out of my mate Rob's story).
Today, there's been sirens going all day, helicopters from time to time too. London prepared for trouble all day. Shops closed early. Businesses boarded themselves up. Streets have been closed. An extra 10,000 cops were put on the street, pulled from other areas of England. It would seem that those other places, the midlands and manchester, are the areas getting hit now. I'm not seeing much news about London tonight. That doesn't mean I'm going to run out and have drinks at the Amersham, of course. I'm in. Hopefully, this isn't some false sense of security and we can all go back to our regular lives tomorrow, without shit going down again. I really don't like this robbing me from my London time "and such a nice day, too". On the plus side though, once I finally closed the tabs of the Guardian and BBC news live feed, I was able to get some work done and write 1,000 words of my critical commentary for portfolio tonight. Making the most of a shitty situation.
Anyway to the pictures..
Cardiff Castle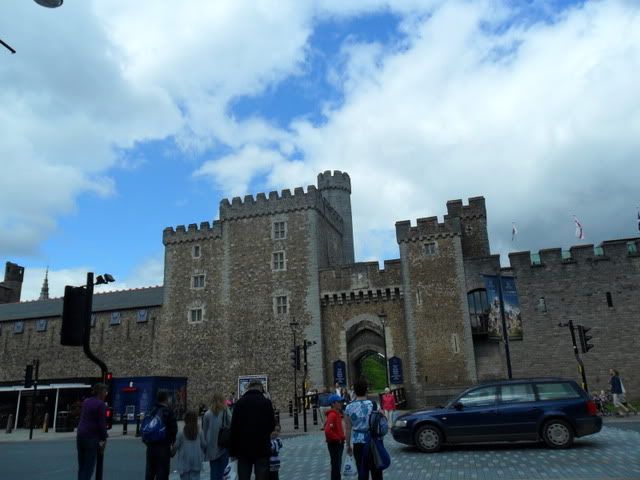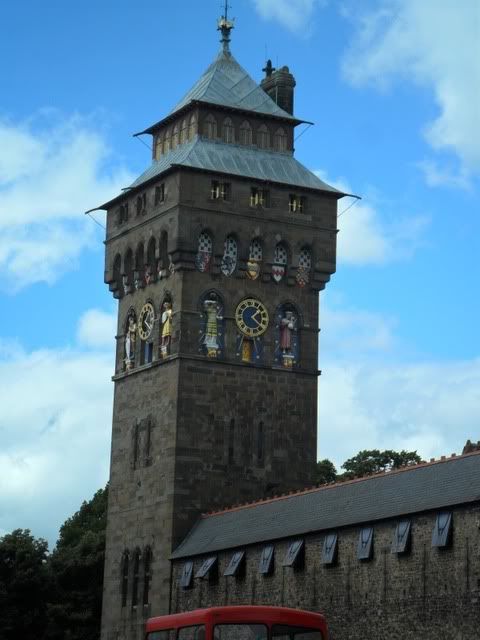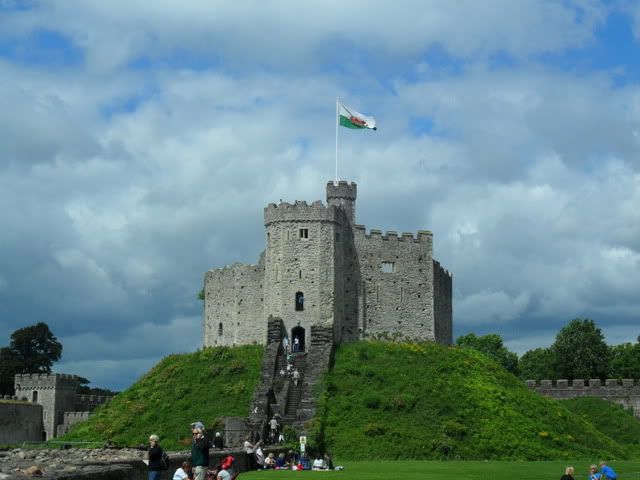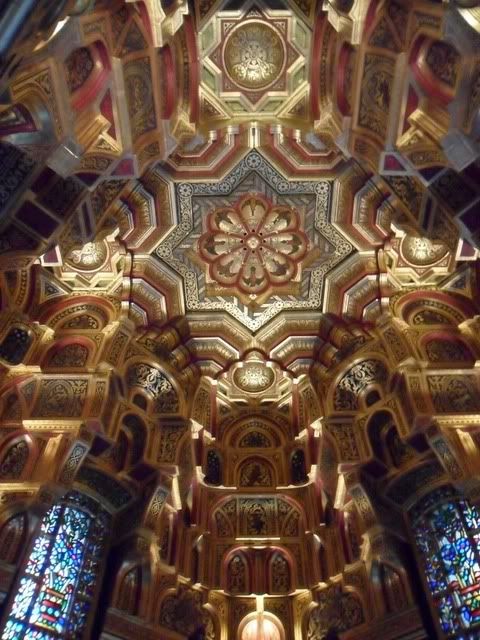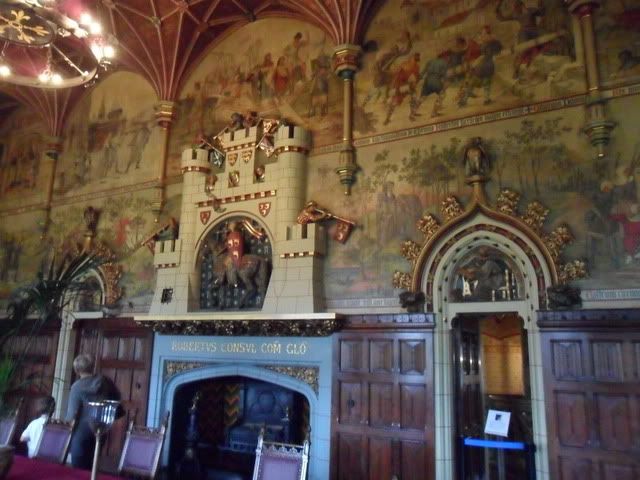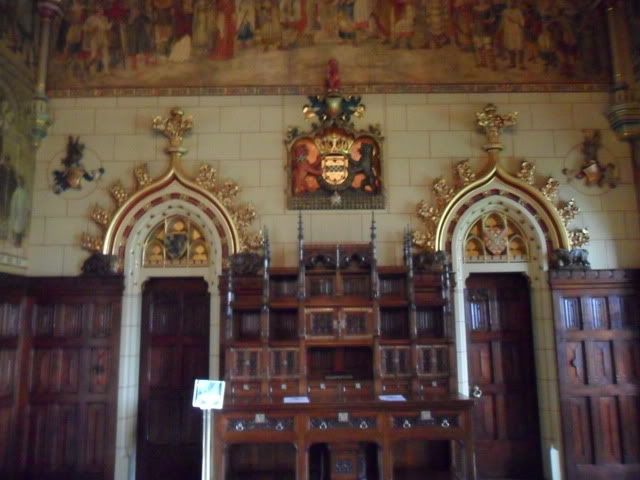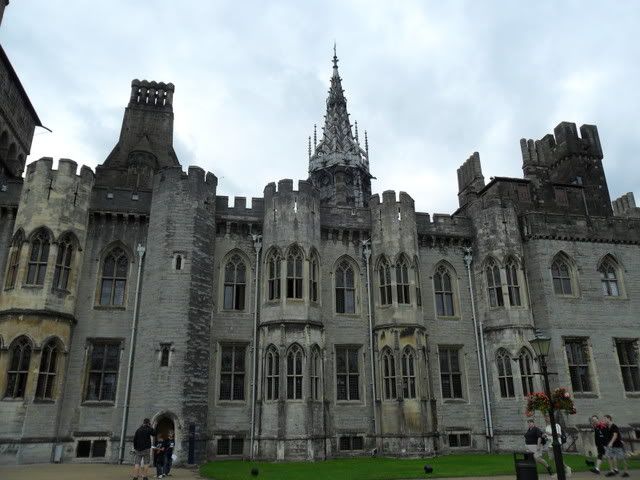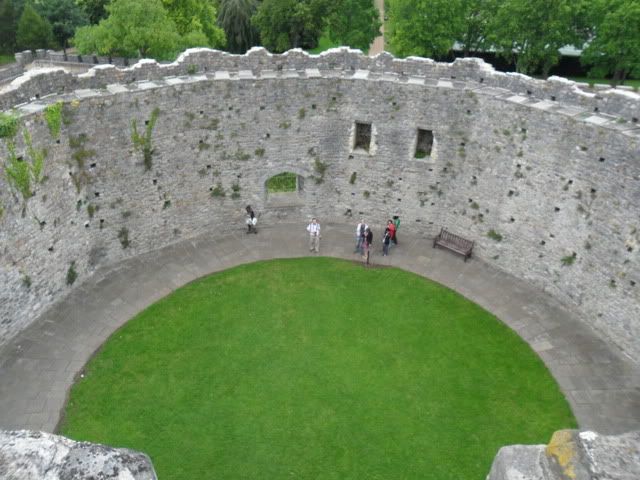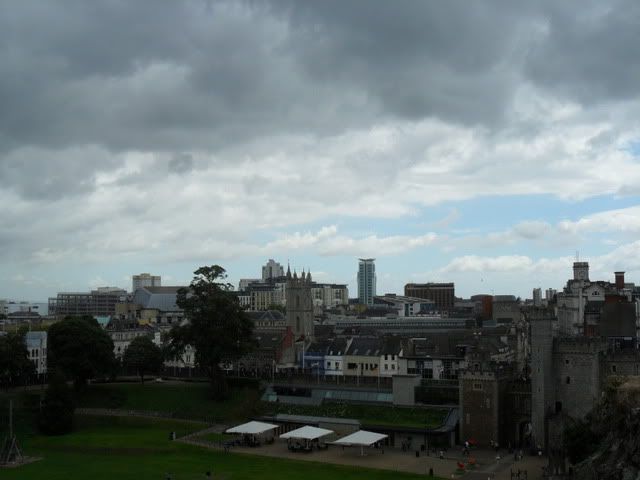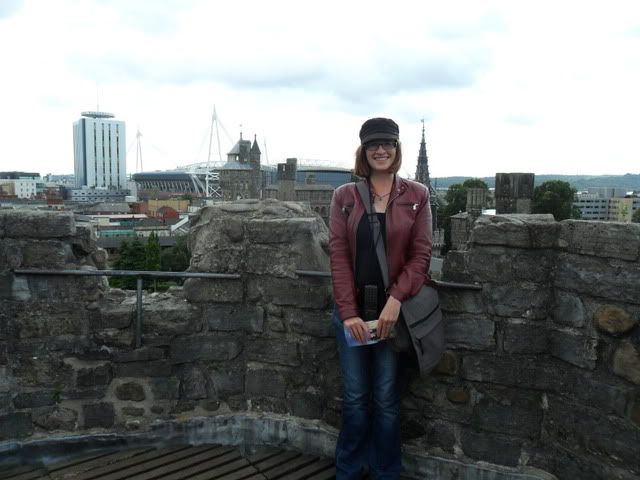 Me on top of the tower of the castle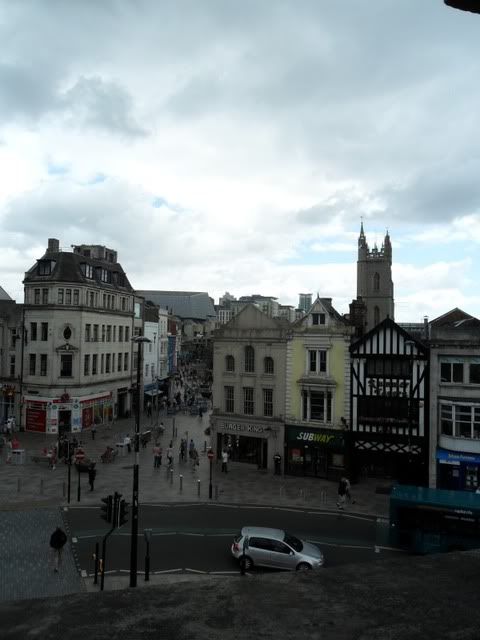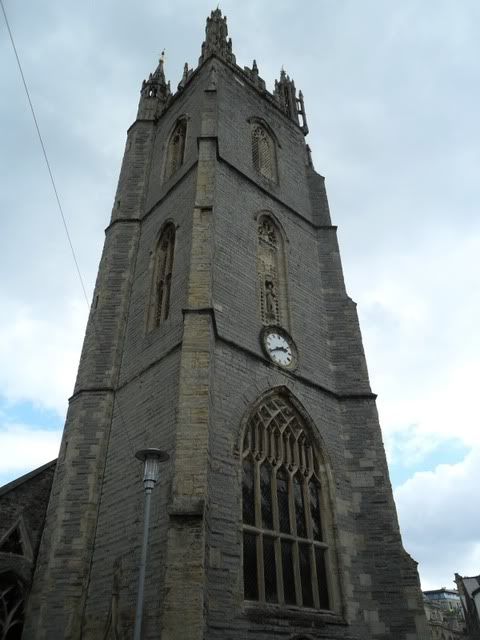 A church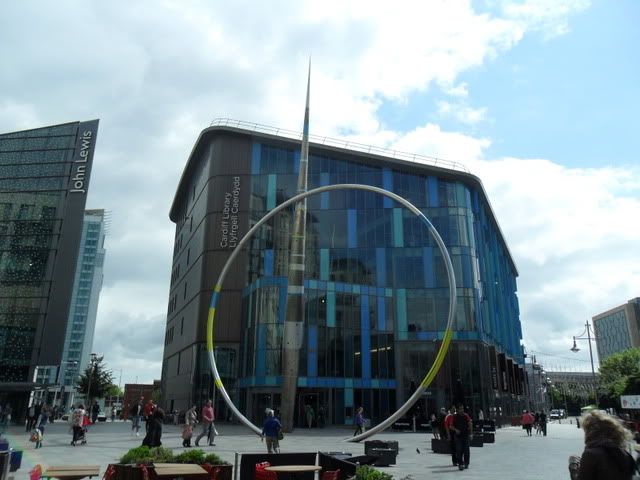 The Library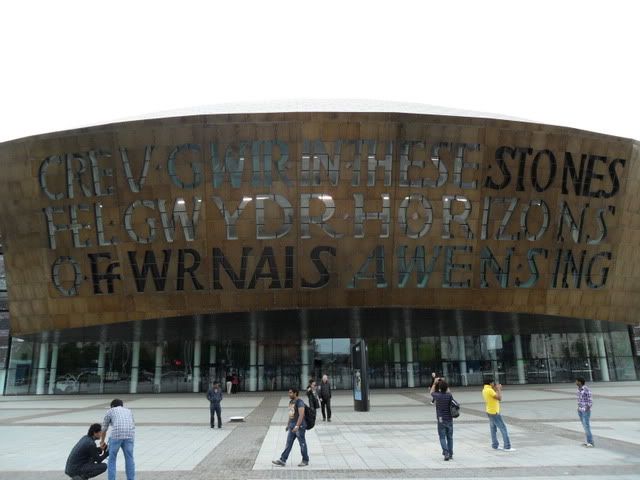 The Millennium Art Cantre (as seen on Torchwood)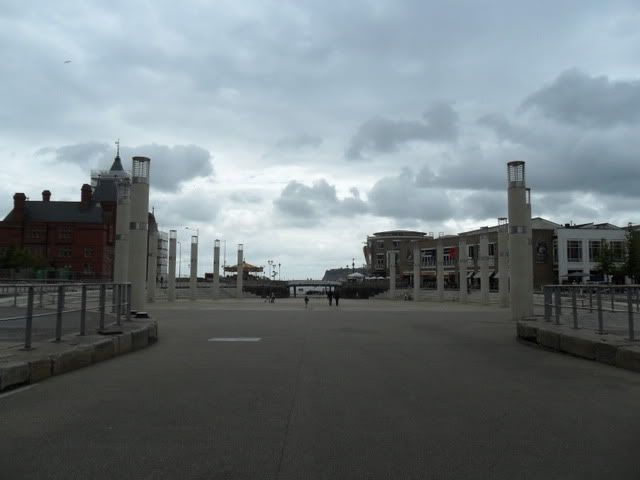 The Roald Dahl Plass (as seen in Torchwood)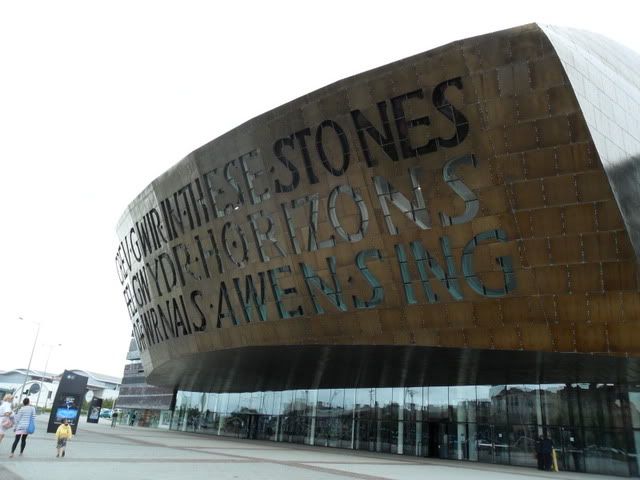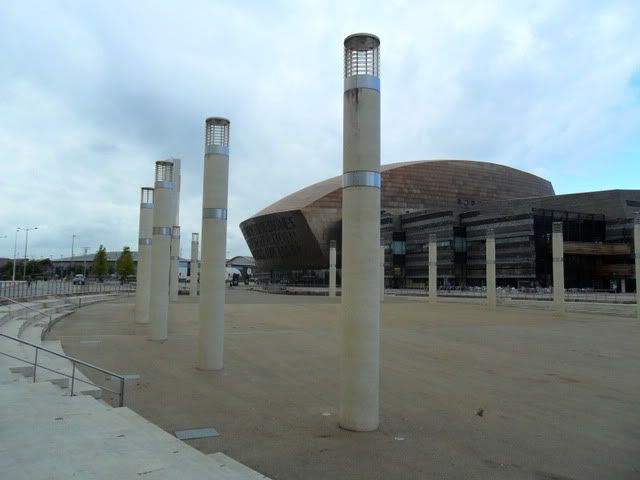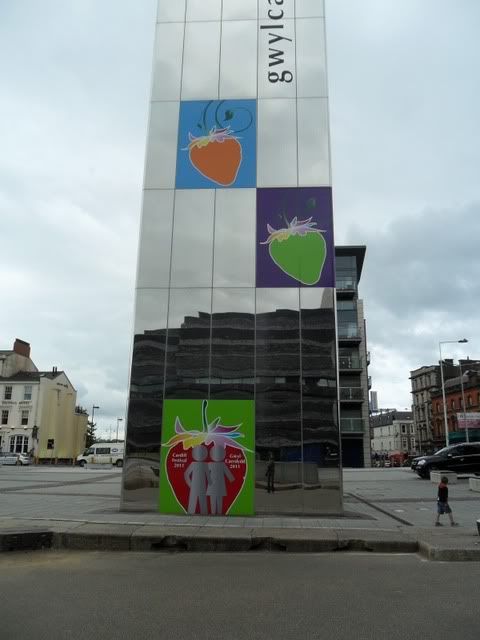 This is where the invisible lift from the Torchwood base is (yeah I'm a big dork)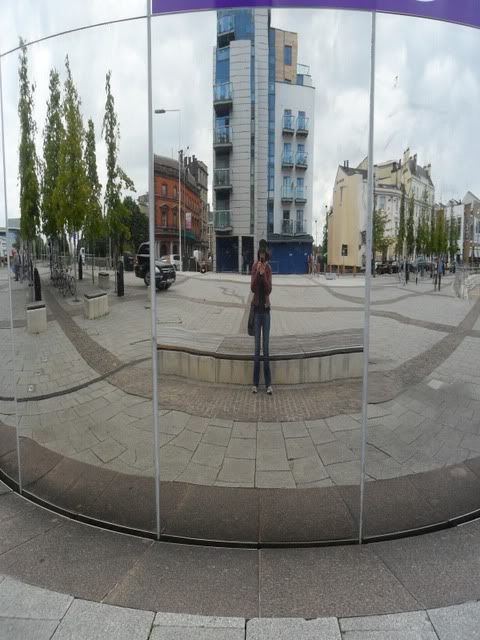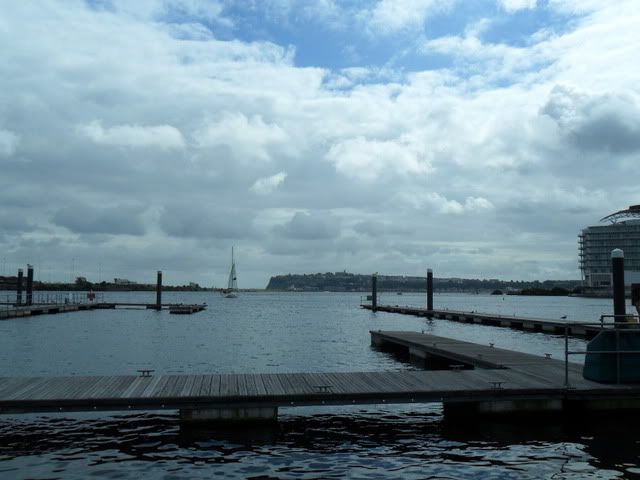 Cardiff Bay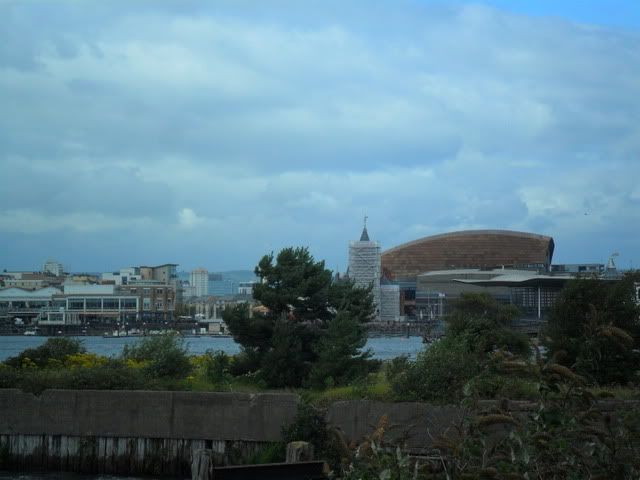 The Millinium Centre, or as my rents and I call it, the giant bread loaf. :)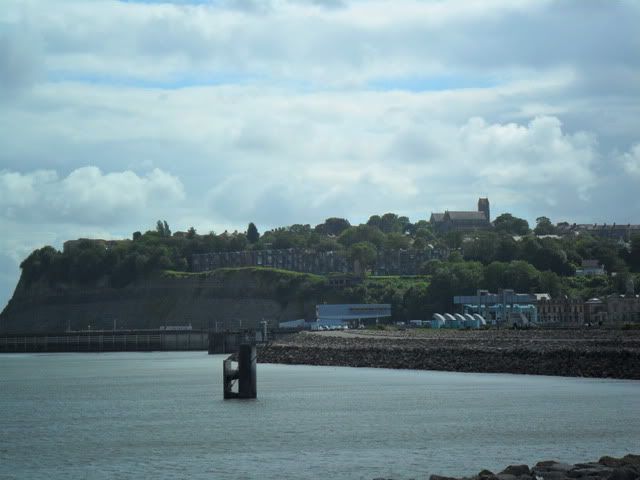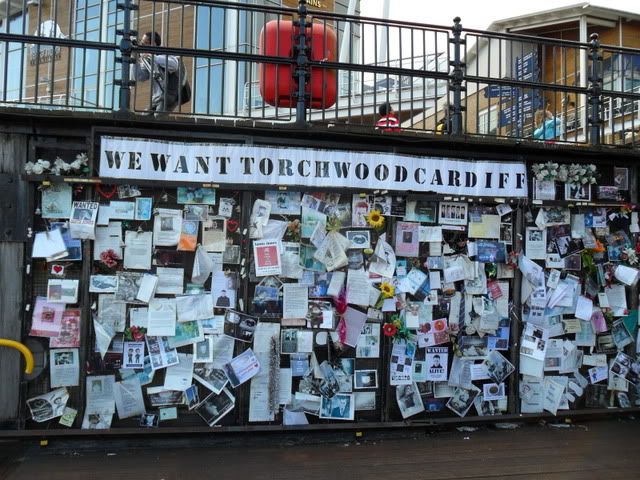 NERDYNESS A Torchwood Tribute at the waterfront.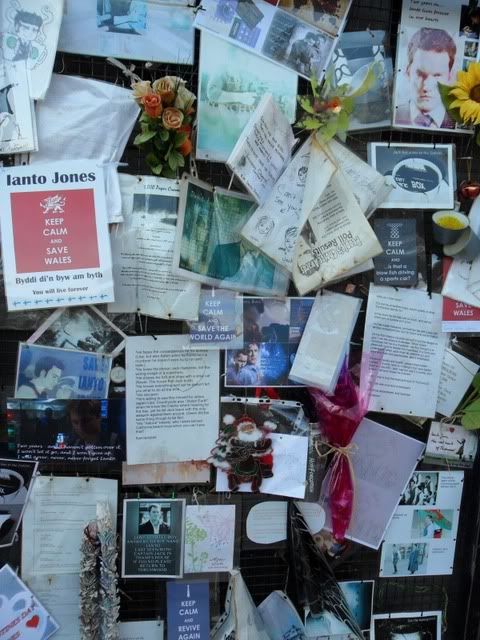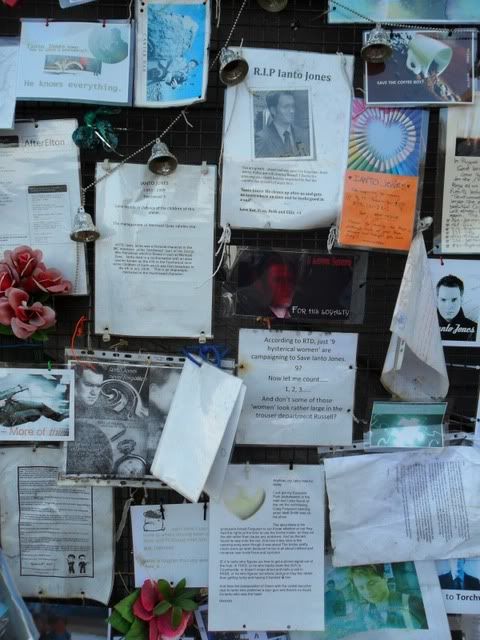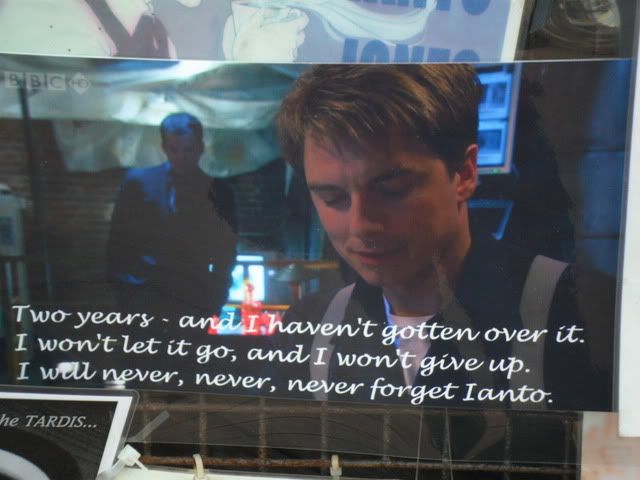 This made me laugh out loud. I mean I am a nerd, but really? It's just a tv show.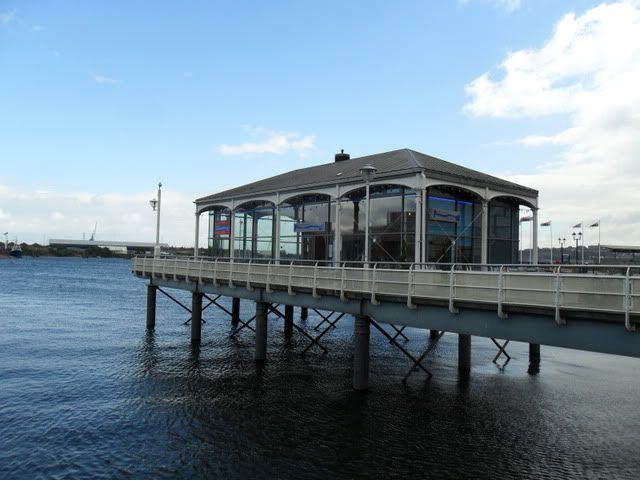 I think this restaurant was in an episode of Dr Who as well...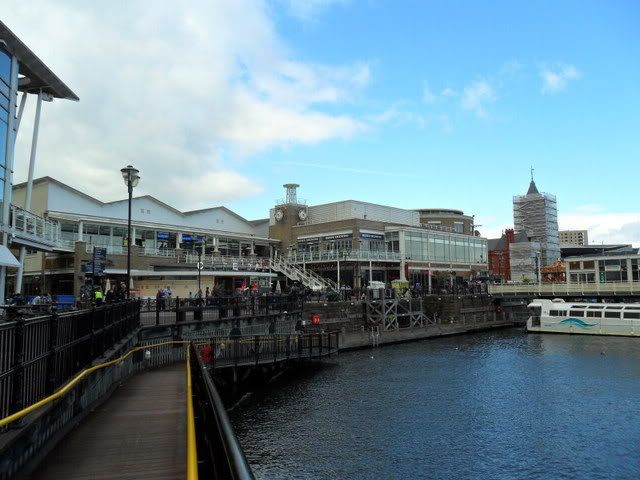 The waterfront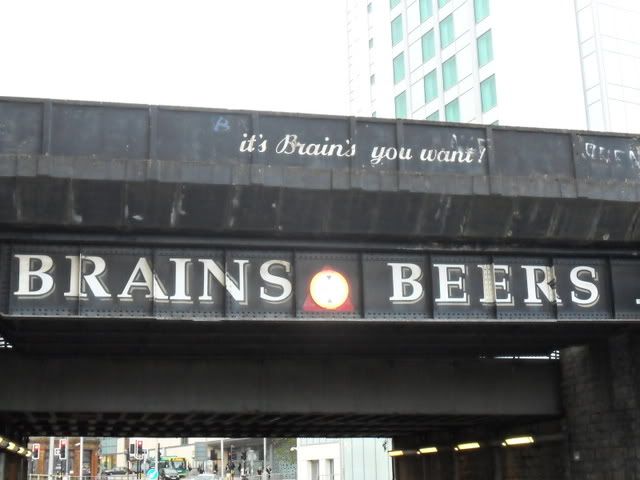 HAHAHA! Brains Beers, the beer Zombies prefer!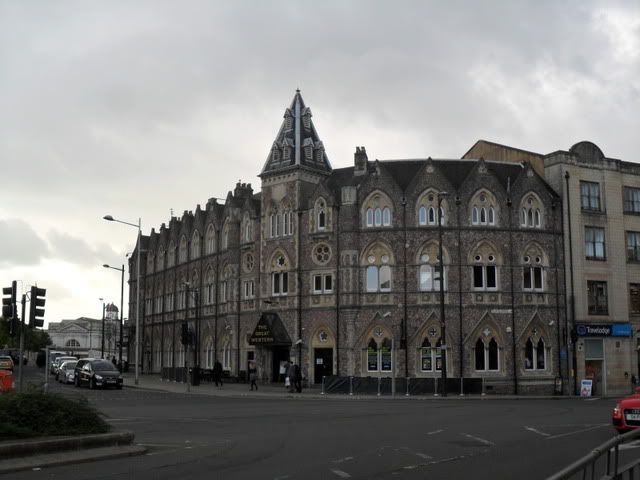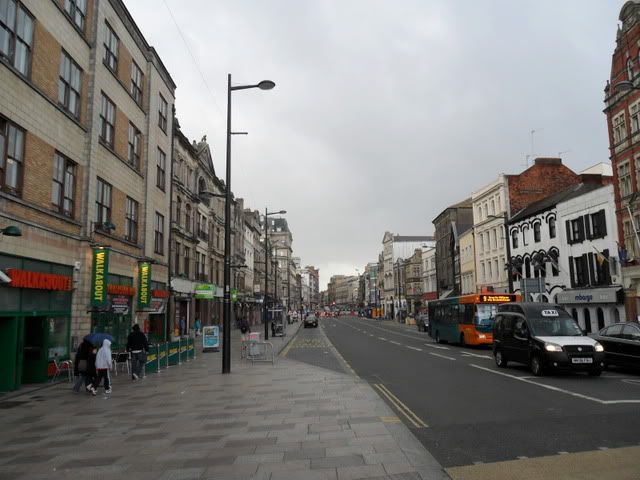 THe High Street
**edit**
ha ha ha...reading this post again I can summerize "nice, nice, nice nice, new paragraph, not so nice" I should go to bed. :P
Yesterday, I took a day trip to Cardiff, Wales. It's about a two hour train ride. I wanted to go to Wales, the last country in the UK I hadn't visited (okay except Northern Ireland...shut up!). And of all the places in Wales to go Cardiff makes the most sense as it is the capitol city and it's where they shoot Dr Who and Torchwood! Yeah I'm a nerd, what? I wanted to see the place I see on telle. So I got to see some of the country on the train and get a couple hours of reading in. I hit town and went to go see the castle which is old and right in the center of the city. The Castle was a great proper castle, I had a good time, took lots of pictures. Climbed the steep stairs to the tower where there was a great view, but it was terribly windy. Then after that I walked down to the bay where I got my nerd on--the bay waterfront is where Torchwood headquarters are. I then walked along the waterfront path further out on the bay. It was also really lovely to be next to a big body of water. It reminded me of Seattle, which was nice. Like I said, it was a really windy day, but it was nice. I wanted to have dinner at the waterfront, expecting to find seafood because it's the waterfront, you know. But no. I've got to accept that for a bloody big island of a country, they're just not as keen on seafood as you'd think. I got fish but at a pub and it was all fried, not what I was aiming for. I wanted something nicer. Ah well. On the plus side, when i went to the pub I was SHOCKED by how cheap everything was. The fish platter was a mere 5 quid and pimms and lemonade was 2.50! (3.60 is the cheapest I've ever seen it in London, it's often 4 or 5) I could have gotten a jug of Pimms for 6 quid! (At Festival hall, it's 6t quid for a glass!) Loved that.