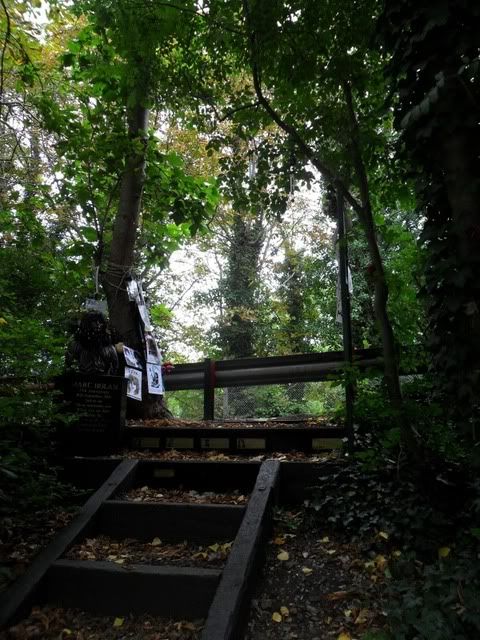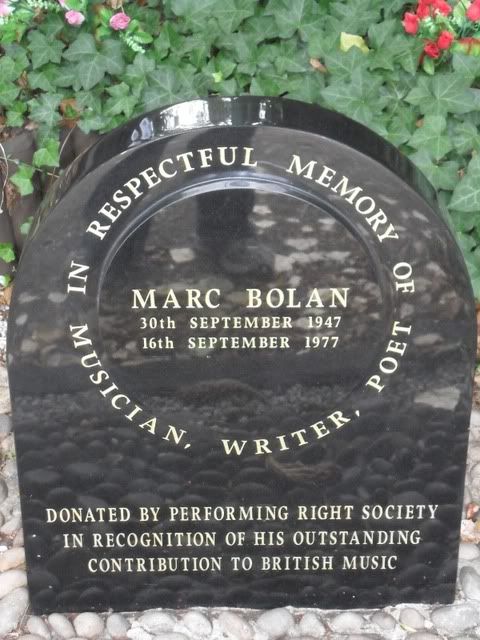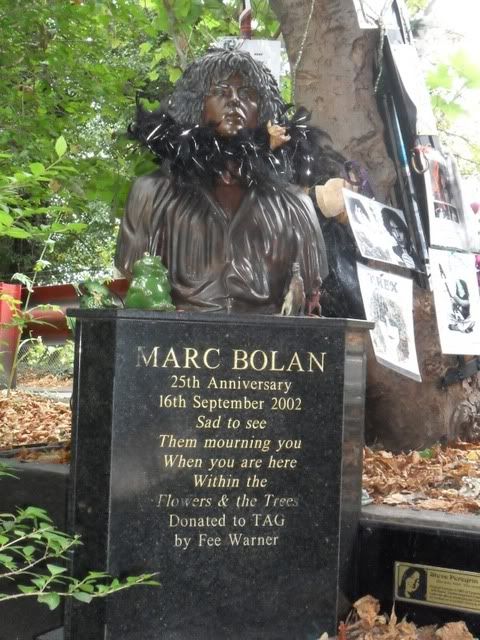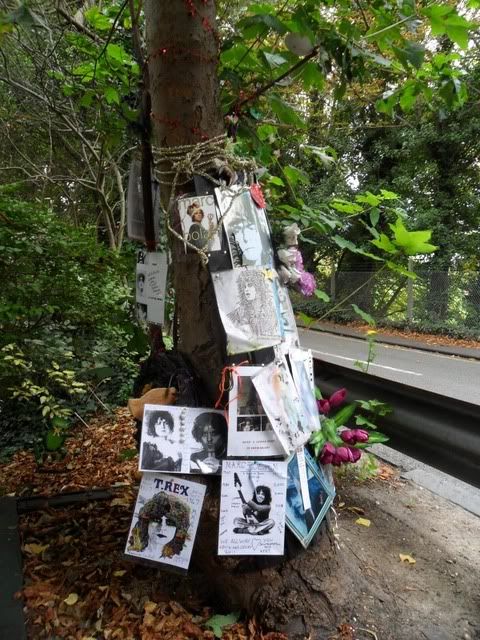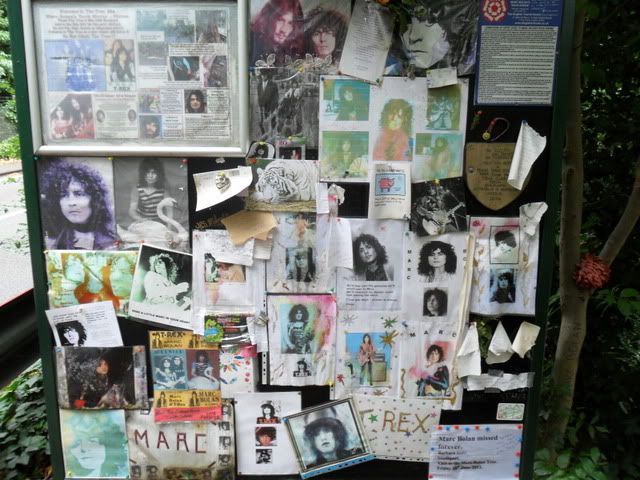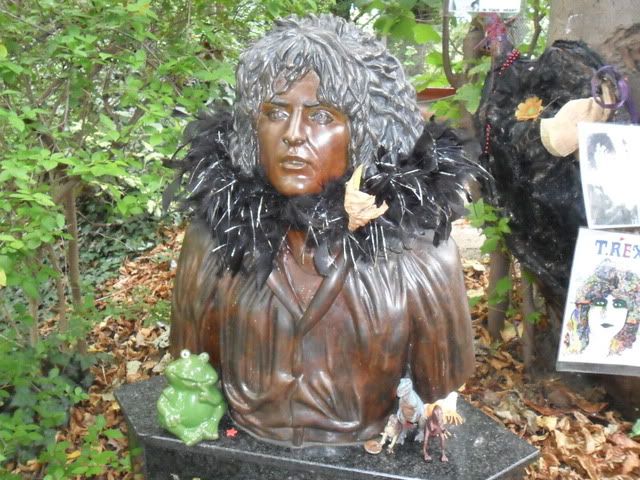 And here was the walk...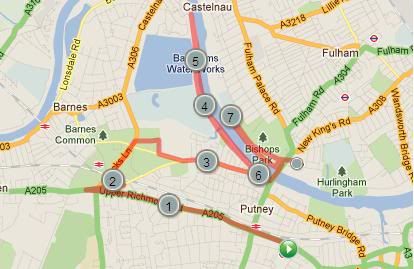 The memorial was right about where the mile 2 thing is. It was a nice walk. While I'm at it here's yesterdays walk as well...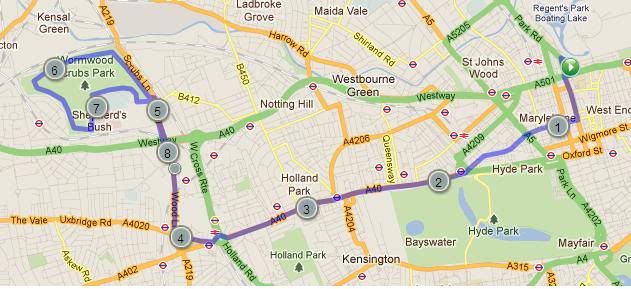 Checking out a lot of parks. Yesterday it was Wormwood Scrubs, which sounded familiar, then I realized it sounded familiar because it's mentioned in The Jam song "Down in the Tube Station at Midnight" however, I looked it up and they were talking about Wormwood Scrubs prision, not the park. I wondered how one would smell like the park. Ah well, it was a nice walk. I walked by the BBC Television Centre, for the first time while living here (I toured there when I visited) Such a shame they're leaving that space for a new one On Regent's Street. The Studio has got so much history and is so cool.
On today's walk I went to pay my respects and check out the memorial for Marc Bolan, located at the tree he wrapped his car around in Putney in 1977.