Notting Hill Carnival
. It was officialy the longest parade I've ever witnessed in my life. Charlotte and I kinda came in and out, watching for a bit then going down portabello road to stand in the long long loo line from drinking too much Red Stripe.
We hung out for a while in the street then when it ended at 7 we went to this pub in Notting Hill that I like that has a nice smoking garden.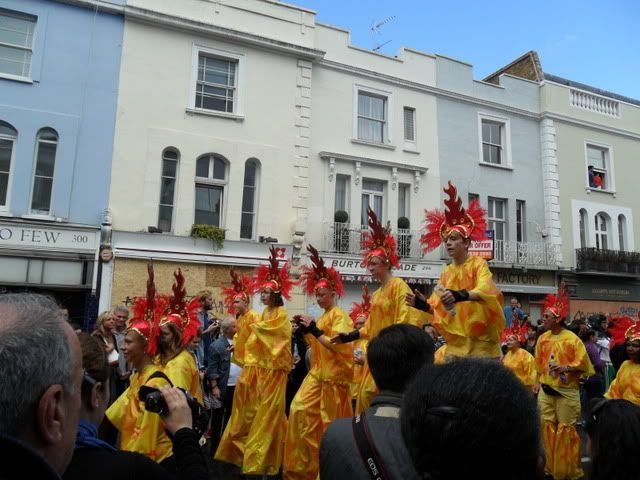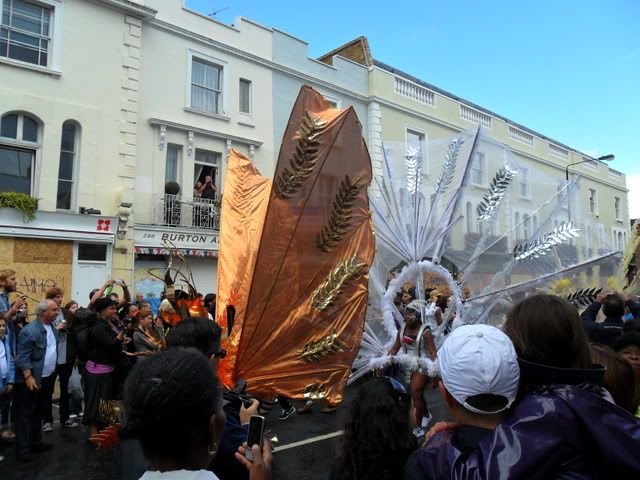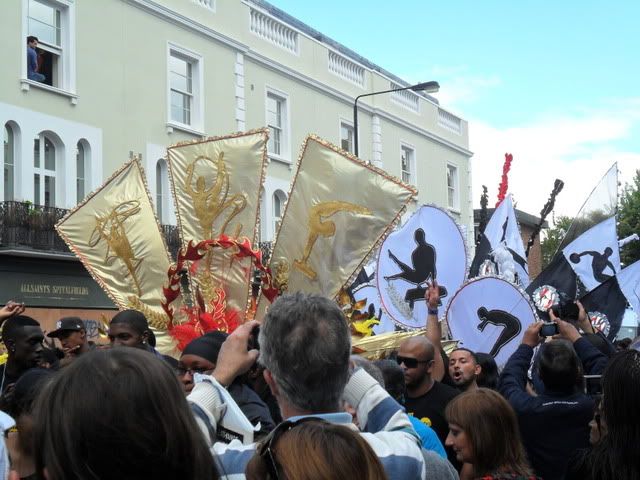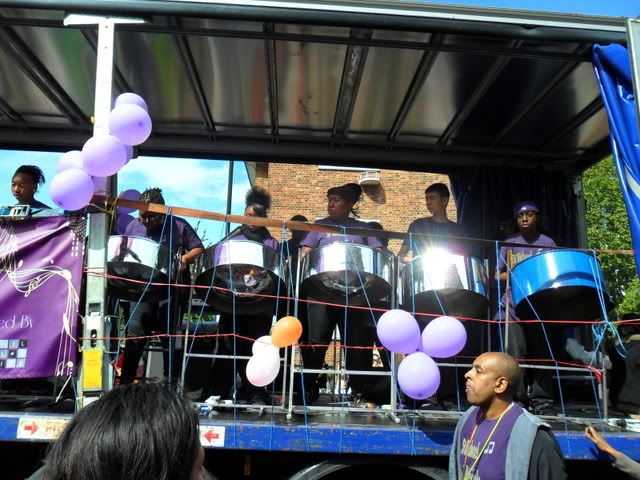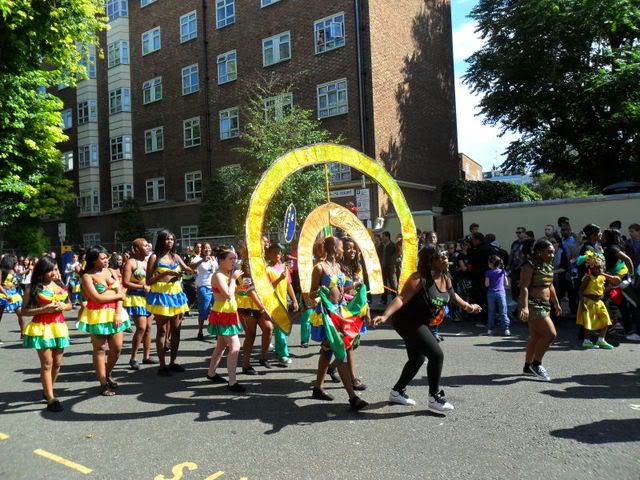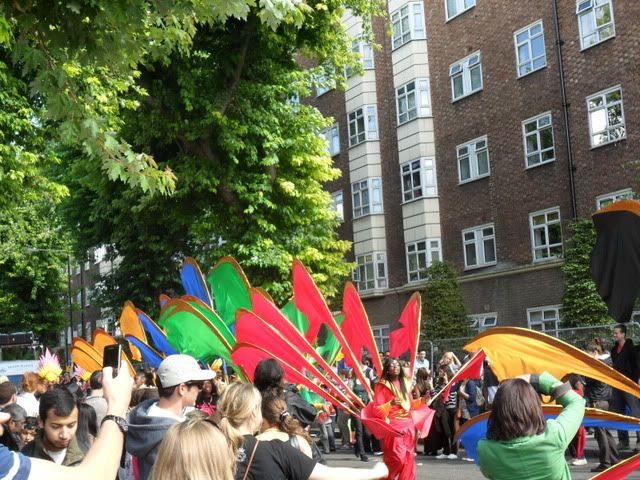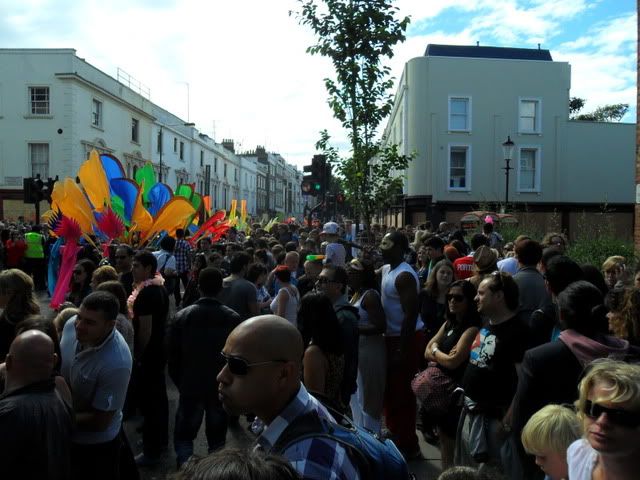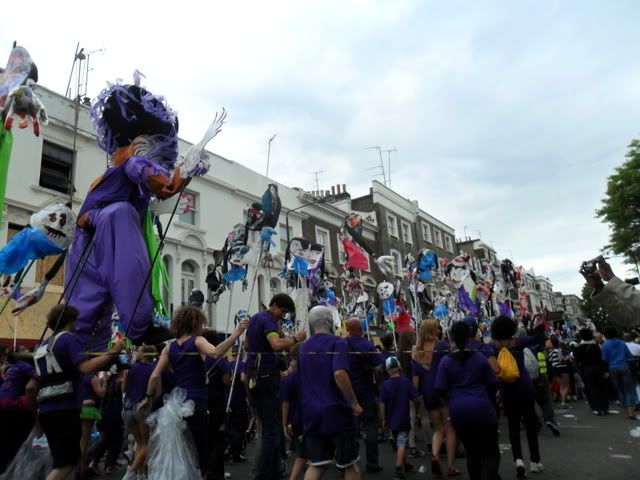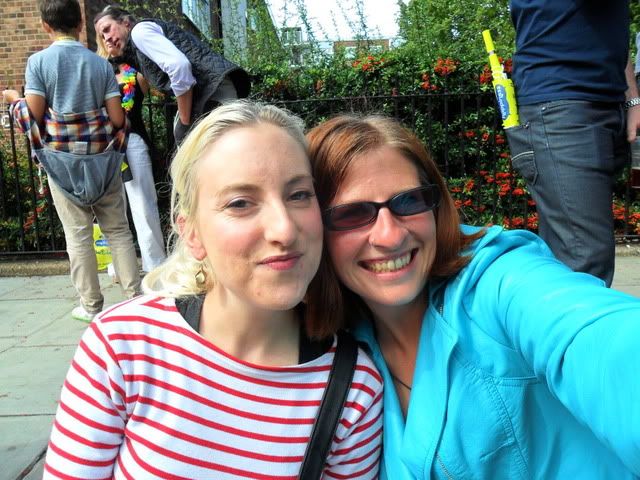 It was a good day. I even managed to make it out today and went with Charlotte to show her where the Binders is and we had lunch in Angel. Didn't however, manage to have teh energy to go back to Notting Hill for Carnival day too. I must be getting older.
Sunday Charlotte and I went to