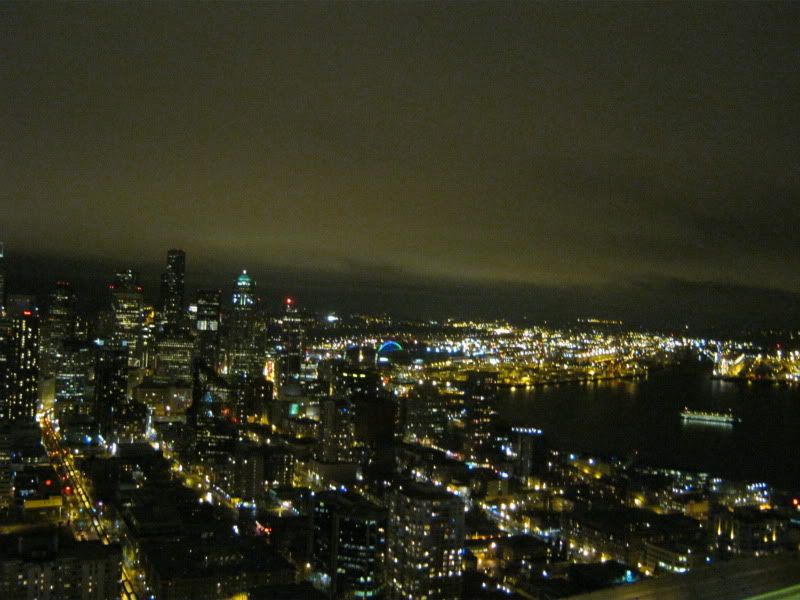 Beautiful Downtown Seattle at Night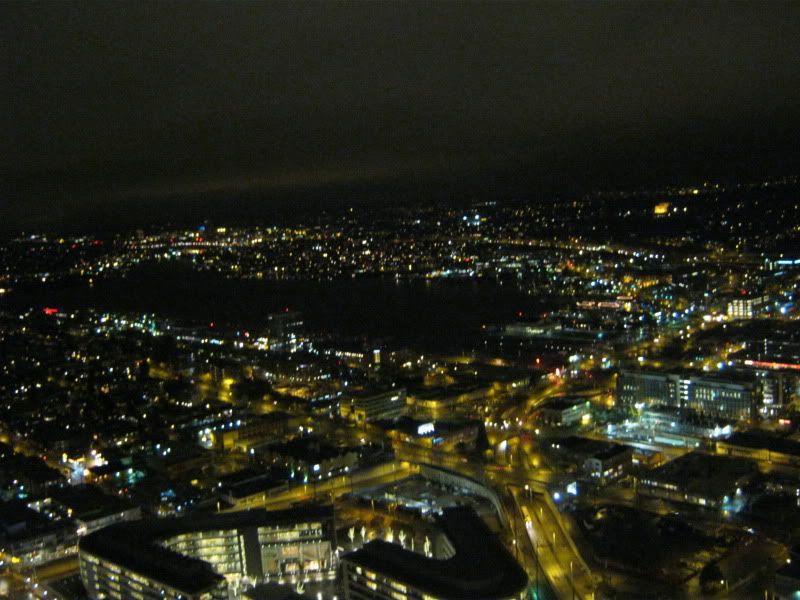 Lake Union View-I love how St. Marks shines on the hill and enjoyed the steady flow of lights on the I-5 bridge.
The view is certainly what you're paying for but the food wasn't as bad as people have made it out to be. I found the meat to be really good but didn't like how the veggies were cooked at all. I got a lamb shank and the meat was falling off the bone and tasty but my sprouts and asparagus were dry, undercooked and burnt respectively. Andy got a pork chop that he thought was a little tough but we both found it tasty. So, since I'm not a vegetarian and I consider the meat to be the important part of the meal (especially as I only got two sprouts and one broccoli on my plate--the asparagus we got as a side) I'm not bothered. The service seemed a bit slow but when you got bread to nibble on, wine to drink and all of Seattle to look at then who cares. It was a good Valentines Day date. Incidently I'm such a lucky girl becasue on Valentine's Day proper Andy brought me roses, chocolate covered strawberries and made lobster stuffed salmon. Two Valentines Days in one year, I'm such a lucky girl. Well that and we missed it last year while I was in London. Making up for lost time.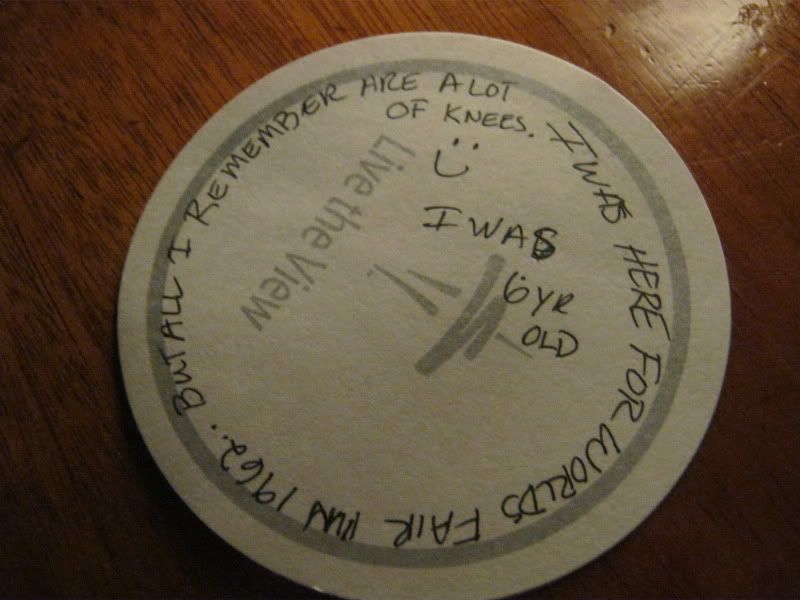 Someone left this on the window at the restaurant. Thought it was neat. This year is the 50th anniversary of the Worlds fair.
On the observation deck. High winds and little black dresses are not a great match. I seriously lost feeling in my legs out there it was so cold. But who cares it's beutiful and I got to do my Marlyn Monroe impression!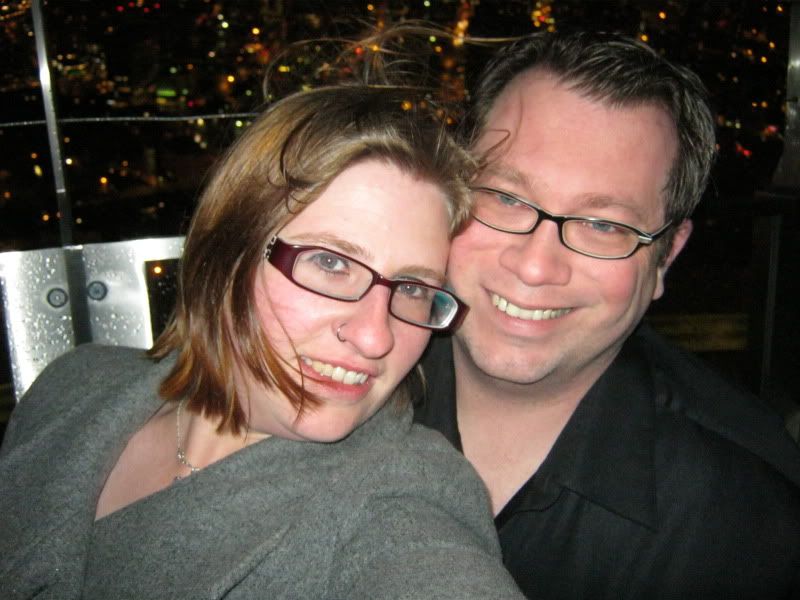 On Monday Andy and I had a late of Valentine's Day dinner date at the top of the Space Needle--a first for both of us. I've only been up the Space Needle once when I was seven years old which would have been 1989. So over 20 years ago so the view has changed considerably in that time. I'd never been to the rotating restaurant because I'd heard bad things about it, mostly that it's over priced for what you get as far as the food goes. But hey, don't knock it 'till you try it right? We got dressed up and had a night on top of the town. We hit up the observation deck before and after our meal. It was a rainy and kinda foggy night but not so bad as to sully the view. At dinner we got a window seat and over the course of our dinner went through a little over two rotations. It was fun to pick out buildings and streets and watch the tiny traffic below. I mean, you really can't beat the view. The one time I went before it was during the day so the night view was new to me as well. The city looks very romantic at night with the lights reflecting on the sound.
Current Mood:

loved