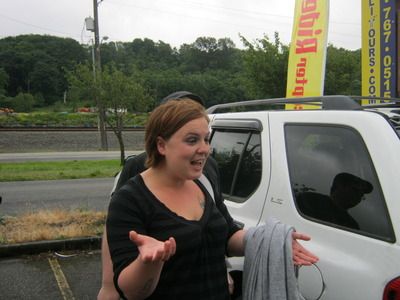 SURPRISE!
We were supposed to do the 45 minute ride which included going over the Snoqualmie Falls but the ceiling was too low over by the mountains. We did head east and give it a try but once in the foothills it was too cloudy. I preferred flying over the city anyway where I had a frame of reference of where I was. We still got our 45 minutes though and let me tell you it goes by really fast from up there. I took over a hundred pictures but here's a hand full of them.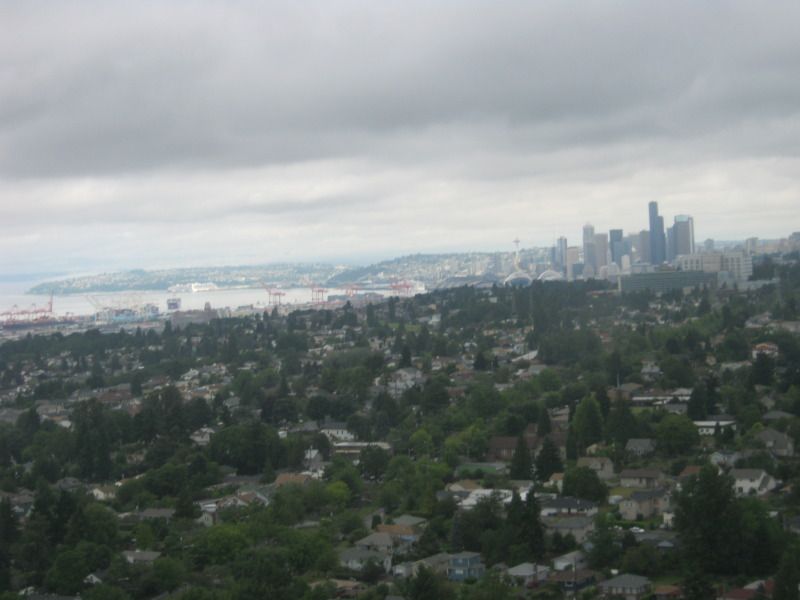 Downtown & water from over Beaccon Hill. Typical Seattle weather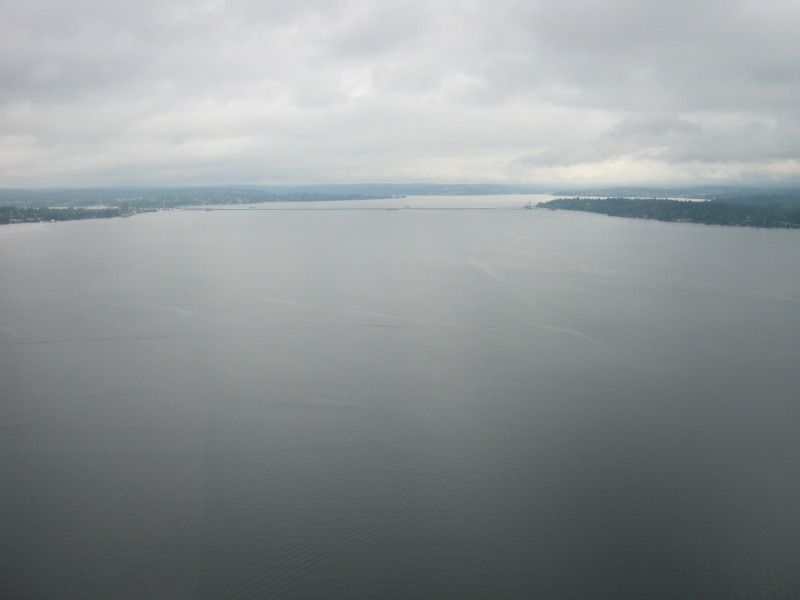 Man, Lake Washington is freaking huge. Looking North.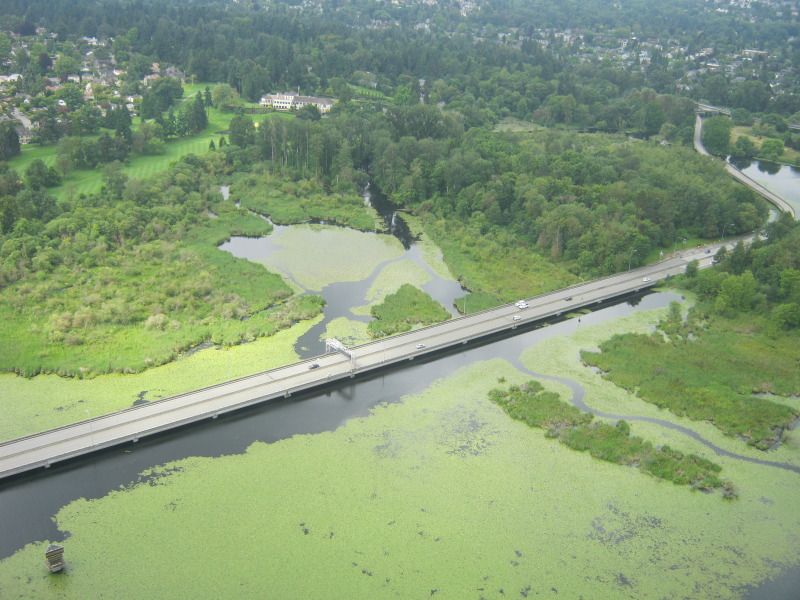 Union Bay/5-20/Arboretum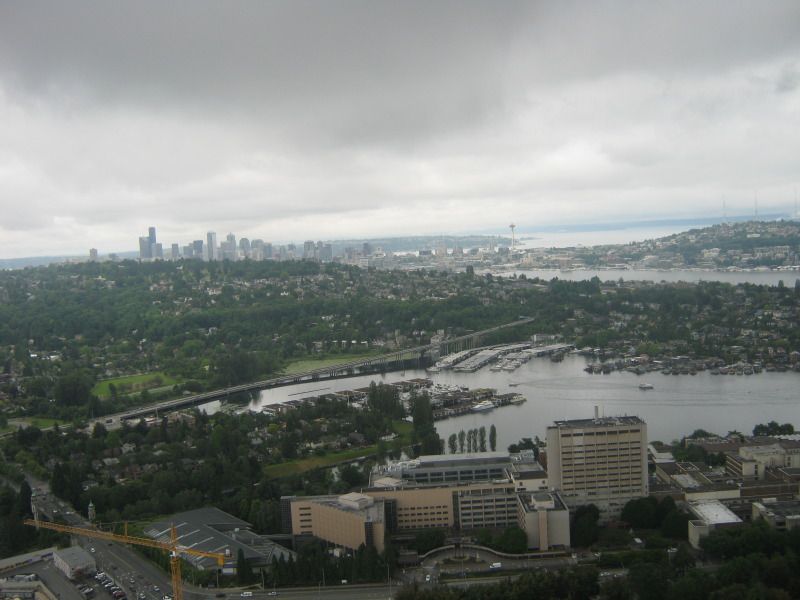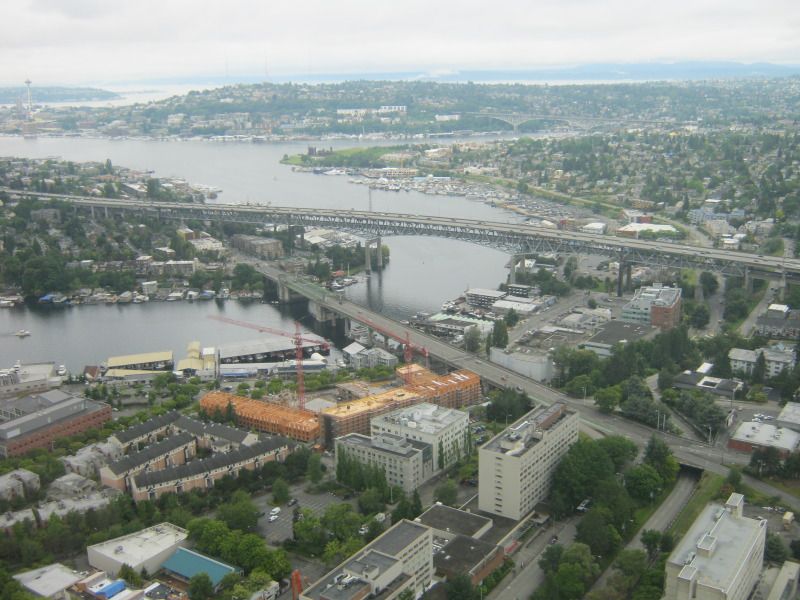 From above UW Campus, I like this angle, look at all that water and all them bridges!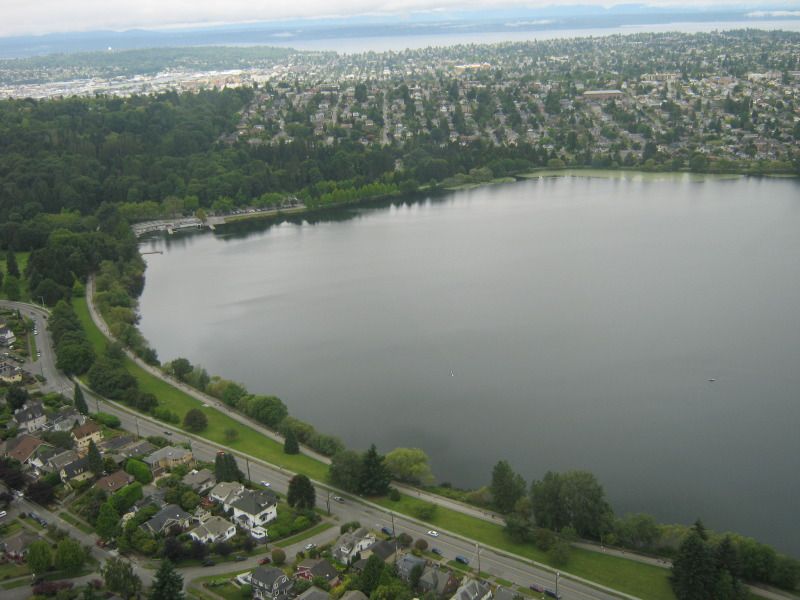 Greenlake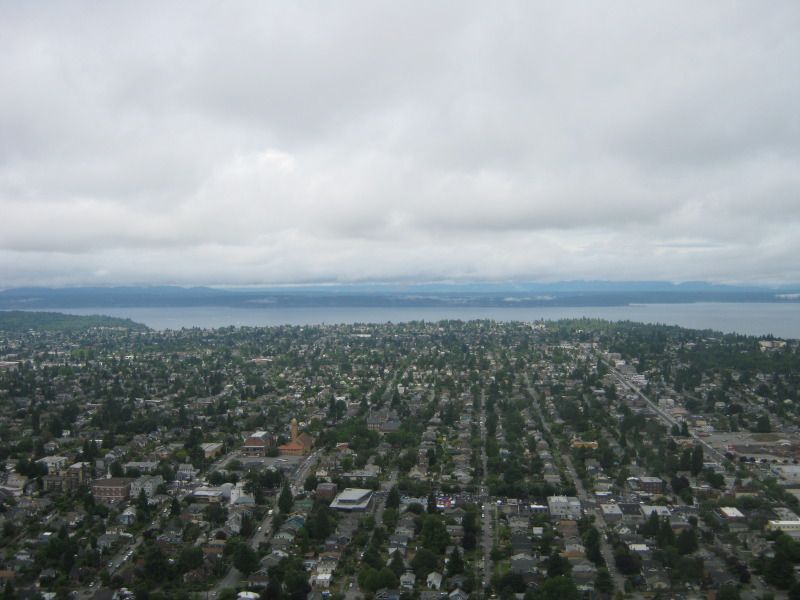 Over Greenwood-ish I think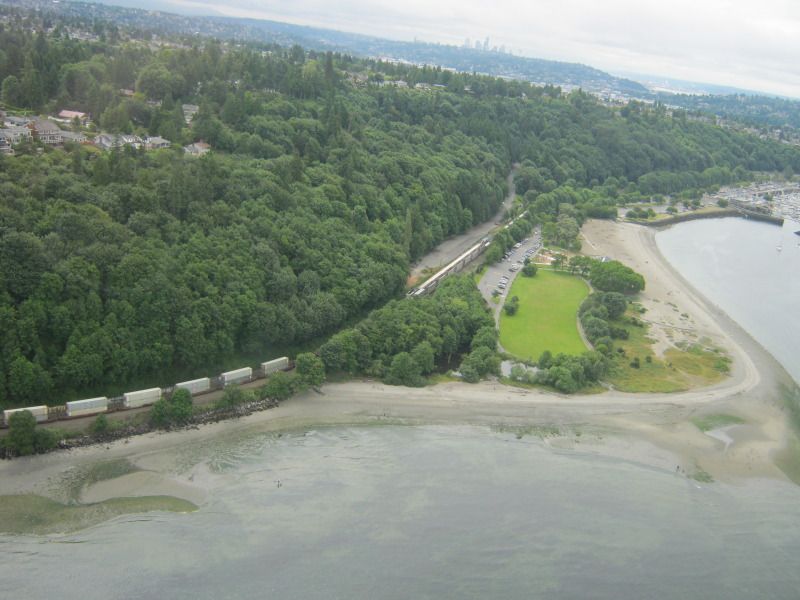 Golden Gardens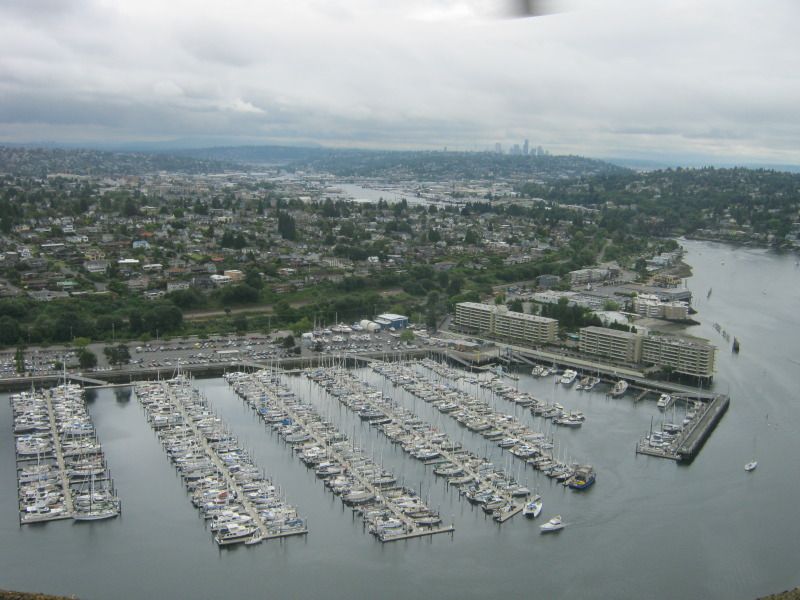 Shilshole Bay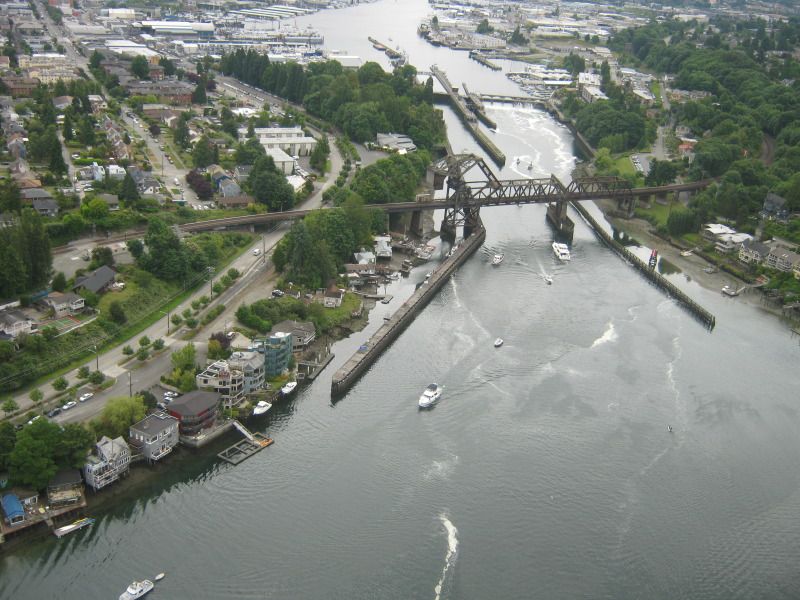 Ballard Locks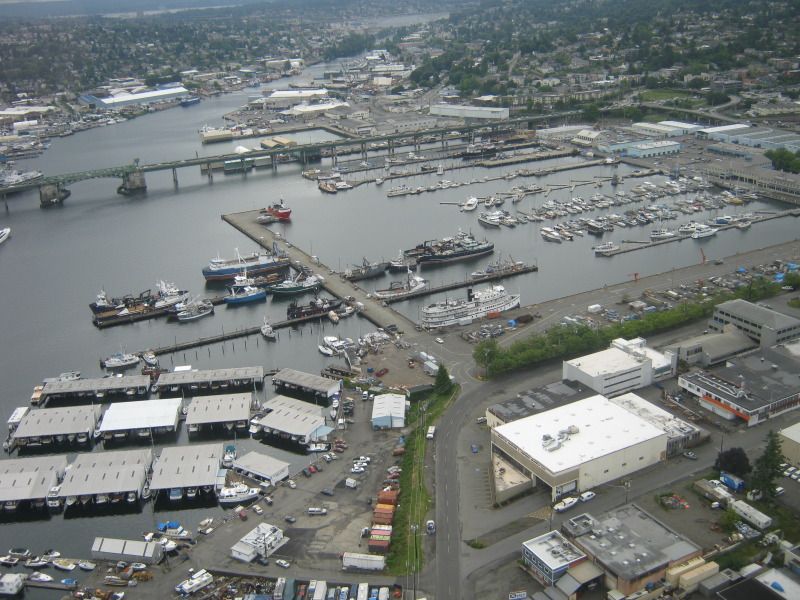 Salmon Bay, Fisherman's Terminal, Ballard Bridge...getting close to my apartment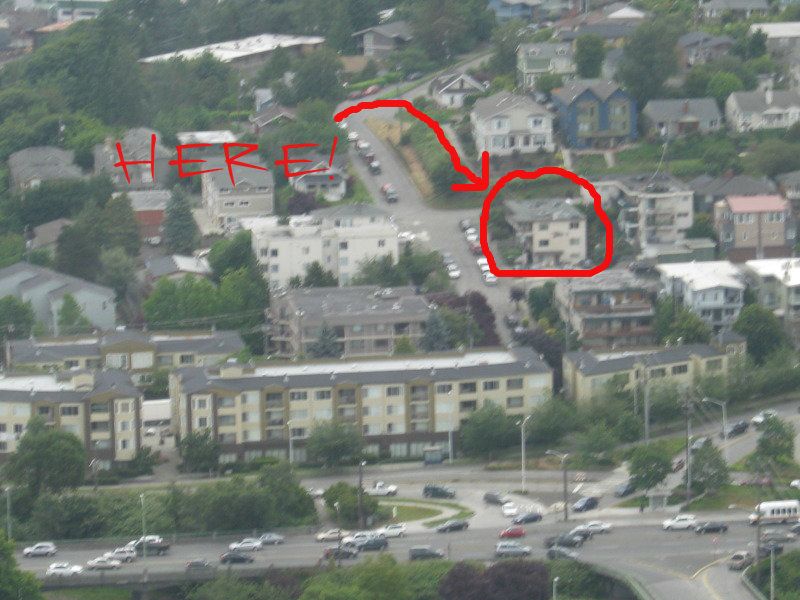 There it is. "I can see my house from here!"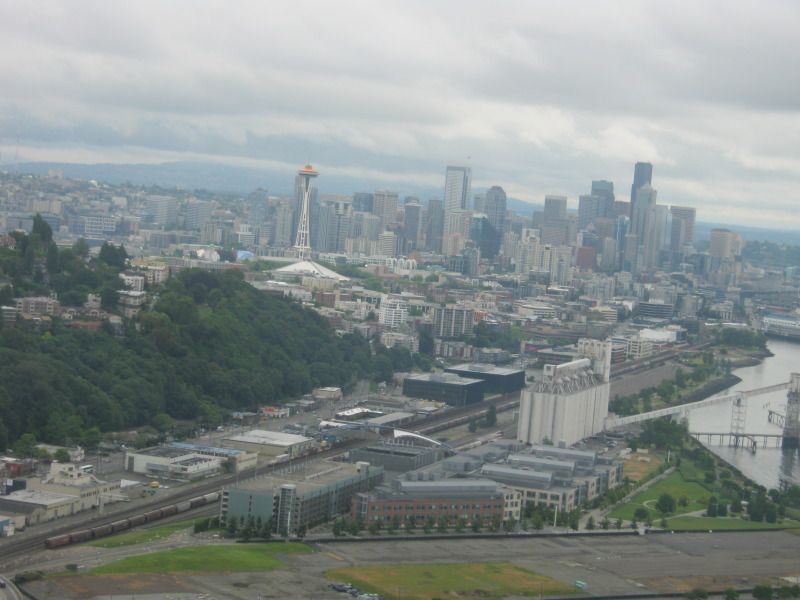 Queen Anne and getting closer to the city.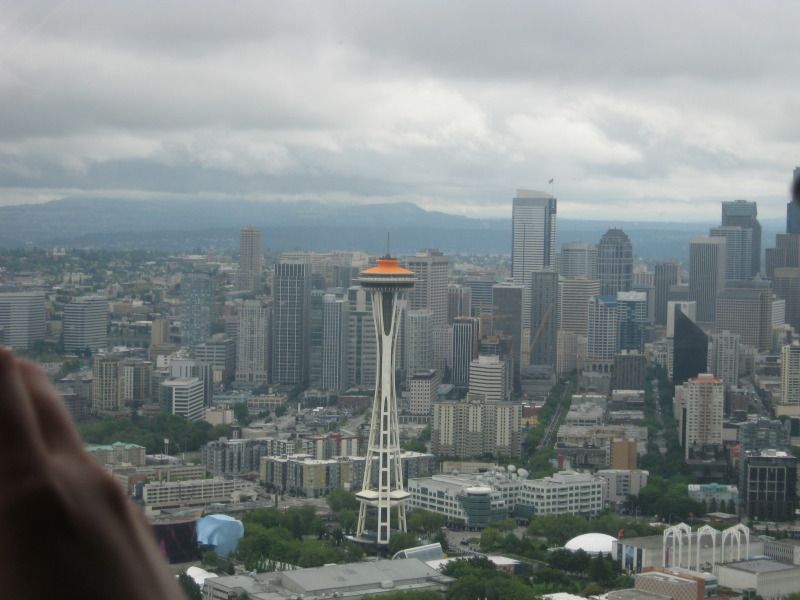 Space Needle...couldn't get a good shot without some obstruction in the way from where I was sitting. In this case it's Raye's hand.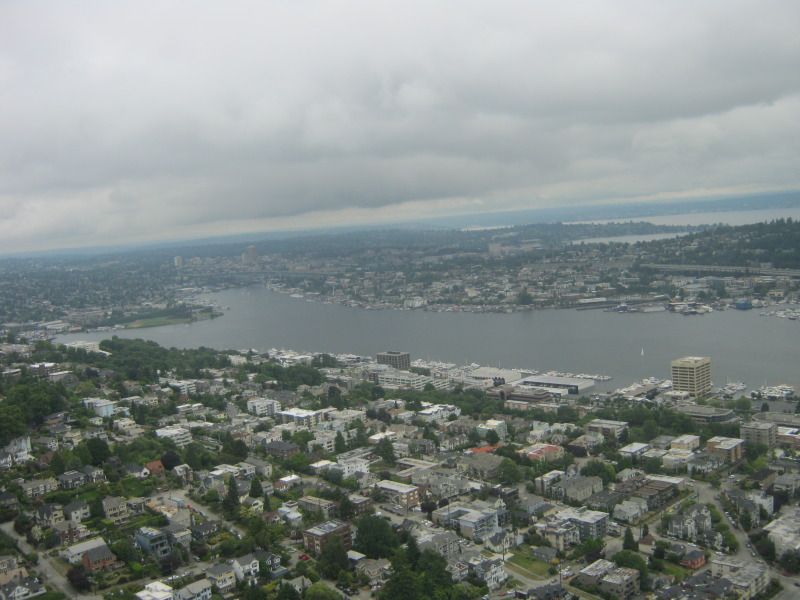 Lake Union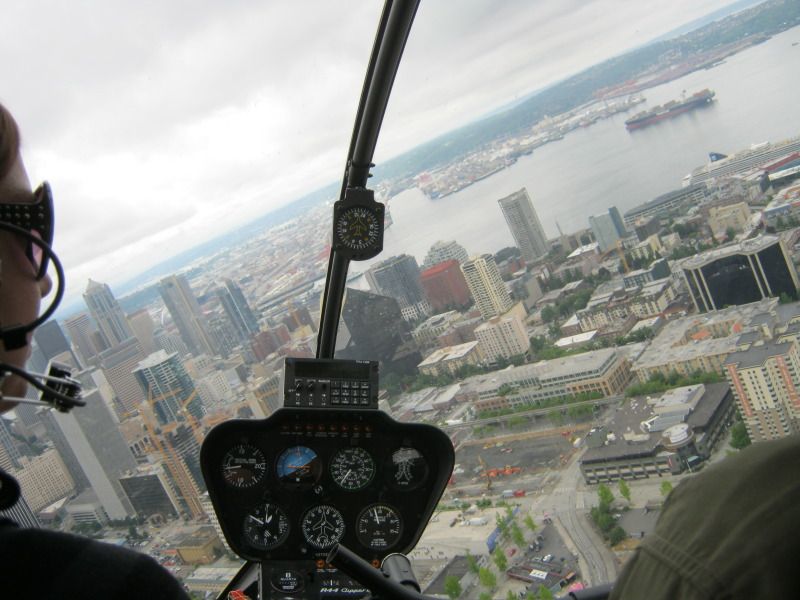 Flying over Belltown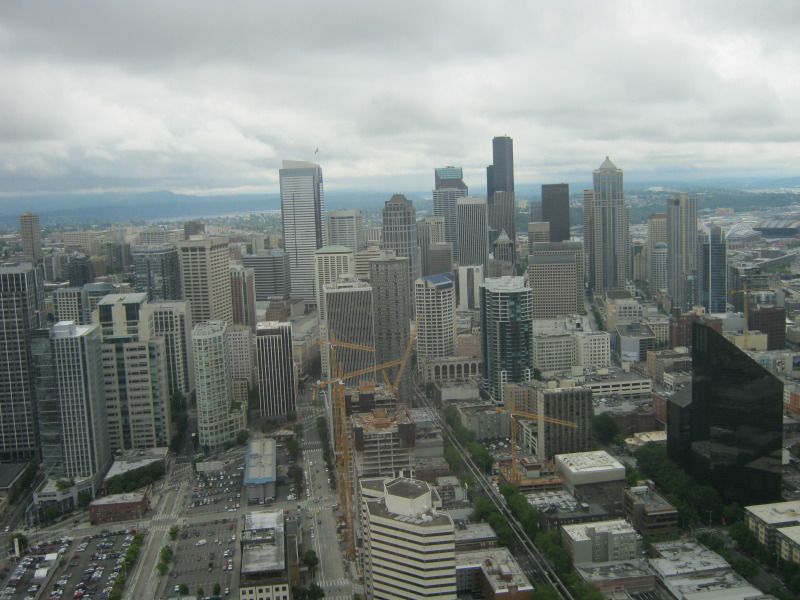 Downtown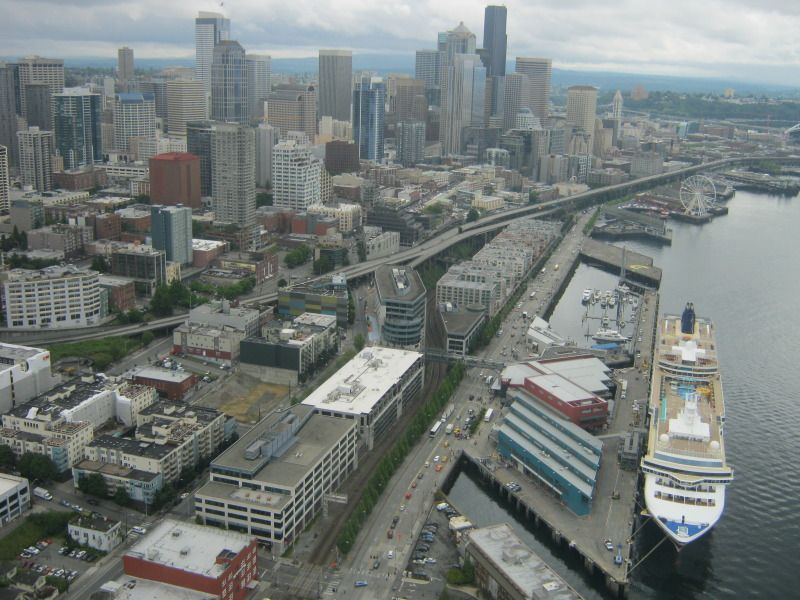 Downtown & the Waterfront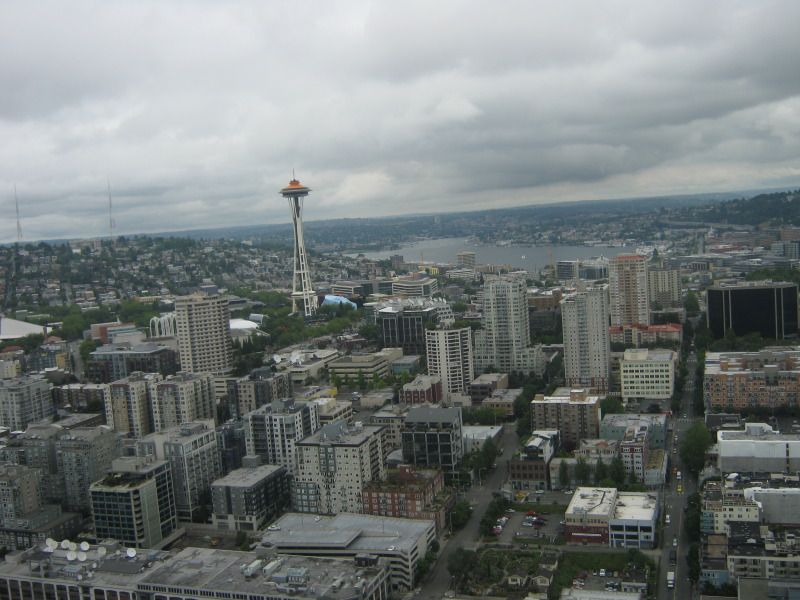 There's a non-obstructed view of the Space Needle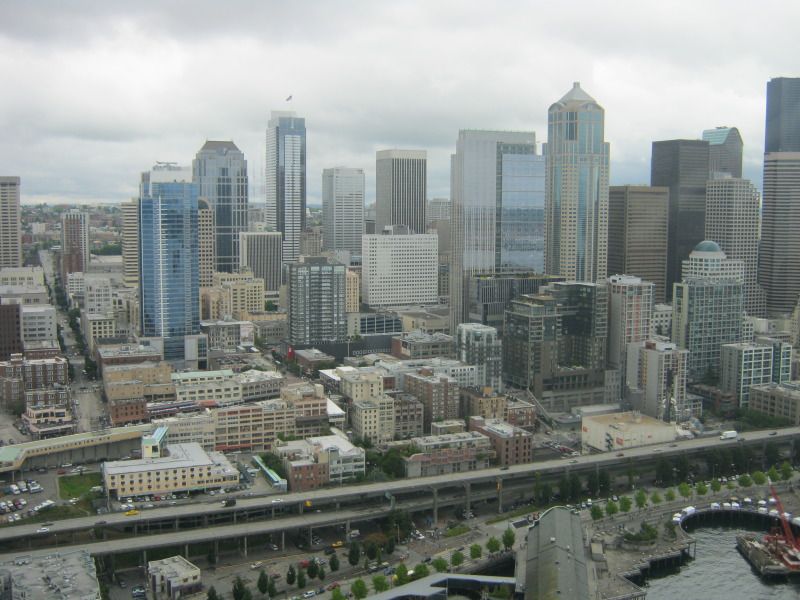 Makes the view from the Viaduct look like nothin'!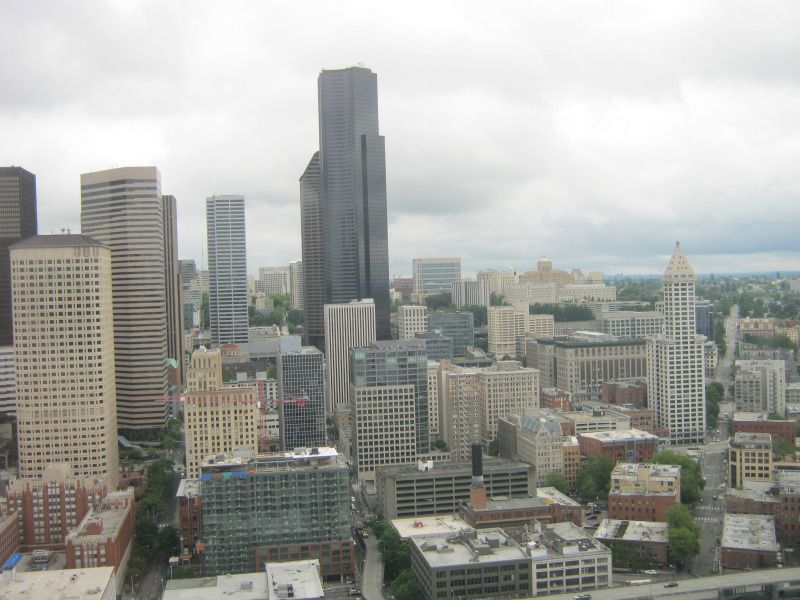 A bit of Pioneer Square and the Smith Tower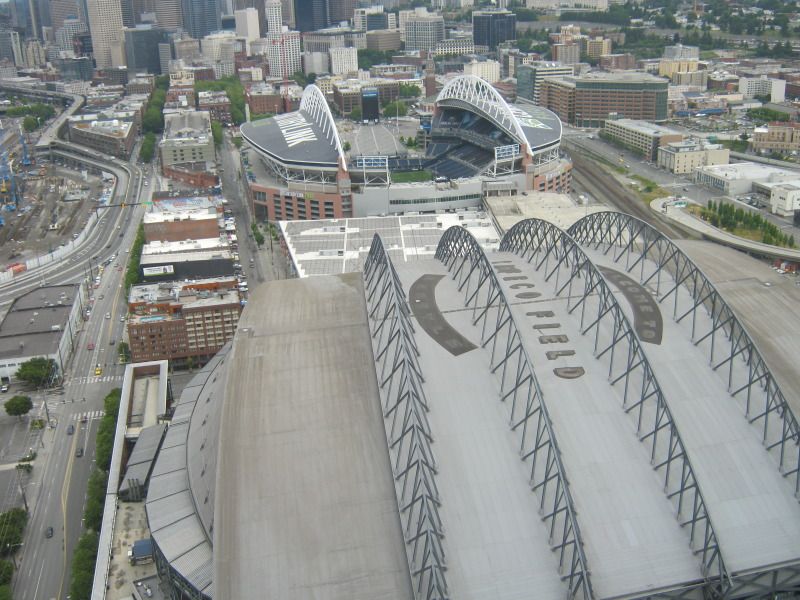 Stadiums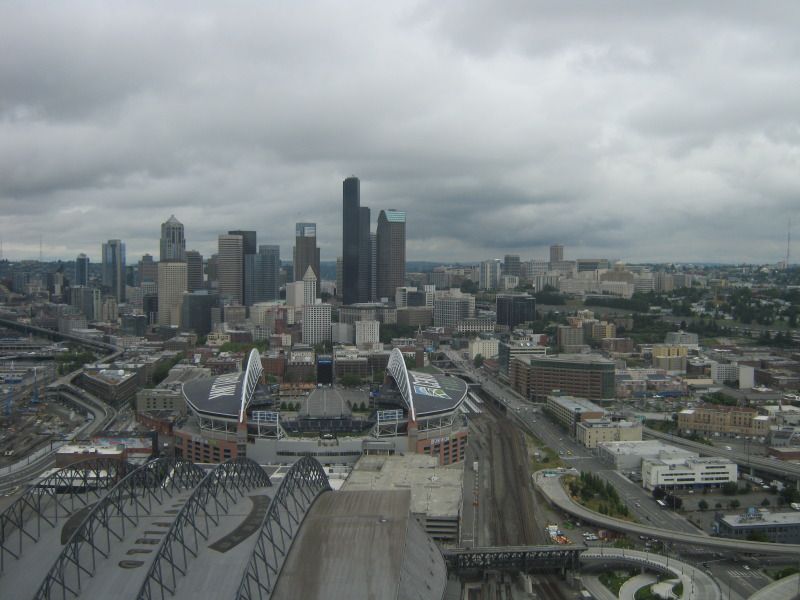 Last shot of the city before heading back toBoeing Field.
So yeah, there it is. I really want to do it again and go with Andy, who was kind enough to drive us to the airfield but didn't get to go up himself. I'd surely go again. So after paintball, touching a dolphin and a helicopter ride, I've managed to knock off three bucket list items off my list this year. Not bad at all. A good follow up after a year living abroad and traveling around.
On Saturday Dani and I gave Raye her b-day present early--a helicopter ride. It was a surprise and we blindfolded her until we were at the place at Boeing airfield. She was happily surprised.