On Saturday Andy and I had a little getaway planned for an overnight stay at a
Manresa Castle
in Port Townsend. It was a place Andy found doing wedding research and it looked so neat we wanted to at least check it out. So in the morning we handed the Sparky over to the care of my folks and headed to catch the Edmonds/Kingston Ferry (the first time Andy had ever taken a vehicle on a ferry btw). On the peninsula we stopped for lunch at a BBQ place in Port Gamble that was quite yummy, so good infact I even liked the coleslaw and that stuff usually disgusts me. Lunch timed our arrival at the hotel perfectly for check in at the hotel in Port Towsend and we dropped off our stuff then went out to check out the city.
Port Towsend is a great little get away destination. Back in the late 19th century it was a booming port town, the bigest in the area and it was a thriving city. However when it came time for the railroad to come in Seattle won the bid to have the track go through thier city (which honestly makes more sence becasue it's not on the edge of a penensula, the train has somewhere to go through not just to). So Port Towsend hit it's peak in the 1880s or 1890s, stopped growing but has kept the beautiful victorian architecture from its glory days well preserved. It's also an artsy town with plenty of restaruants, bars, galleries, antique shops and loads of used book shops. We walked around downtown checking out the shops and the peir. We spent time in a bookshop that had a good collection of olrd early edition books (including a first edition Mark Twain and On The Road!) and an antiques store that was freaking huge! Then we drove around for a bit (aka got lost) and went to the state park to see the light house but it cost $10 to park and the lighthouse was a little underwhelming for that expense so we just continued driving around looking at the pretty victorian buildings. We even saw a deer chillin' in the shade of a tree that didn't seem to mind us stopping in front of it and taking pictures from the car!
We got the romantic package for the hotel stay which included some chocolate covered strawberries and a little bottle of champange--which were waiting for us when we returned to our room! Later we got gussied up and went down to the bar then over to the restaurant for dinner. The restaurant was one thing we were very excited to check out and we were not dissapointed. We feasted on seafood while a jazz duo (later trio) played. Oh yeah and the bus boy looked like what would happen if Samual and a young James Spader had a baby...wish I could have gotten a picture of that guy. Then, even though we were full as all hell we tried their special chocolate cake dessert that we had been told by all the staff to try and it was amazing! We most likely would not be getting hitched there mostly becasue so few of our friends drive and Port Towsend is too hard for our friends to get to but if we did the food would outstanding.
The next morning with an unfortunite wine hangover, we checked out and in the parkinglot came across two more deer, a mama and baby chillin in a field. It was a nice little moment following them around, takiing video of 'em being all cute beofre we hit the road again.
For the way back we decided to go down to Bremerton and take the Bremerton/Seattle ferry. We drove by the navy base and looked at the aircraft carriers then went and parked in town. We stopped for lunch at a Boston sandwich/pizza shop all decked out Red Sox gear. Yummy meatball sub time for me. Then we walked around town a little bit, hit up an antique shop but didn't get out as lucky as before and I dropped some money on some old newspapers and a sign that just screamed Mir (and a Monty Python sign for my folks to thank them for taking care of the puppy while we were away). We just missed the ferry which meant we had an hour to kill (but were one of the first in line!). Bremerton was having thier annual Blackberry Festival at the Marina so we killed time by checking out the booths there and milling about for a while.
The fery ride back to Seattle is so lovely. You go around this island and first you're pointing right at Mt Rainer then you see Seattle off in the distance and it just gets bigger and bigger. We watched as some folks on the side deck were feeding seaguls in flight for a while then when we got close to the city we went down to the bottom deck and took loads of pictures before getting in back in the car. We got off the ferry headed home and met with a Sparky who was very excited to see us.
As for the rest of the weekend, before going to Port Townsend I checked my bank balance and noticed it had way more money in it than I figured it should have, well like $300 more. There was a mysterious wire transfer listed. I clicked on it. HOLY SHIT! I FINALLY got my deposit back for my dorm room from Goldsmiths!! Only took a bloody year. But that was great and so between that and the new job Andy and I were able to go to the Verizon store and pick out new smart phones! I finally have a clever phone! Woo hoo!!
Yeah the rest of the weekend was spent going to my folks for dinner on Monday and ya know playing with our new phones all the time.
All right on to pictures... since that was what was holding this blog up in the first place.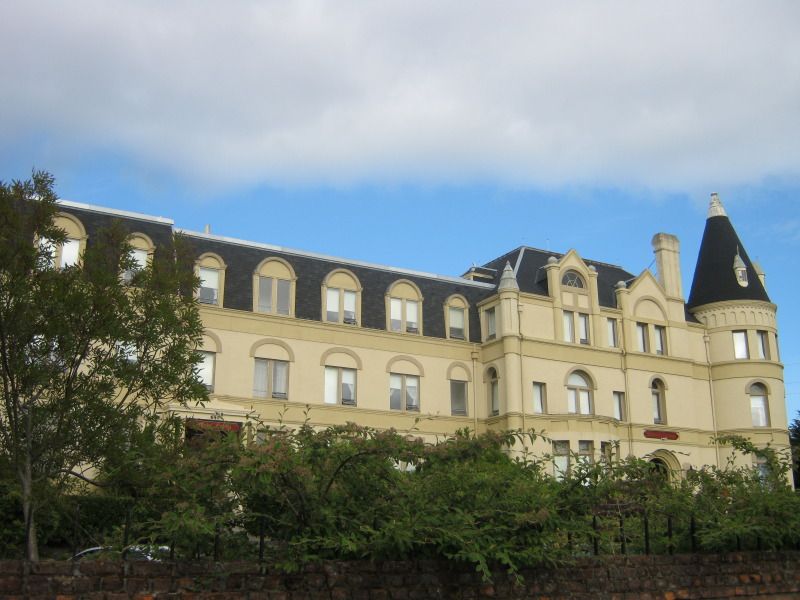 Manresa Castle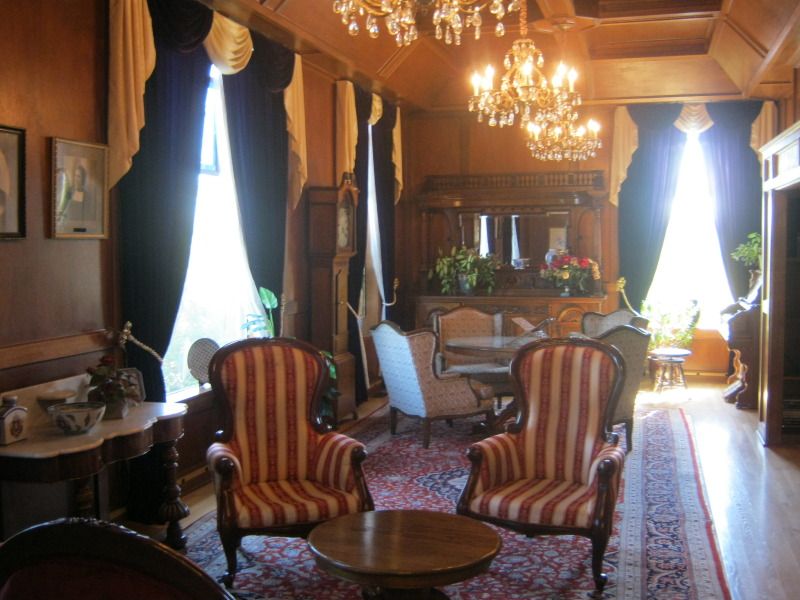 The hotel lobby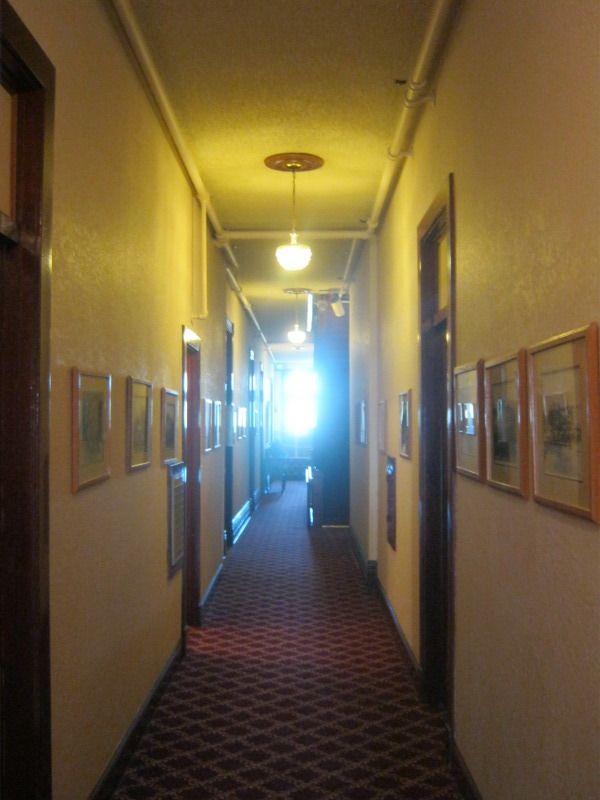 THe halway outside our room. Suposidly the hotel is haunted. I just say it's old and has character.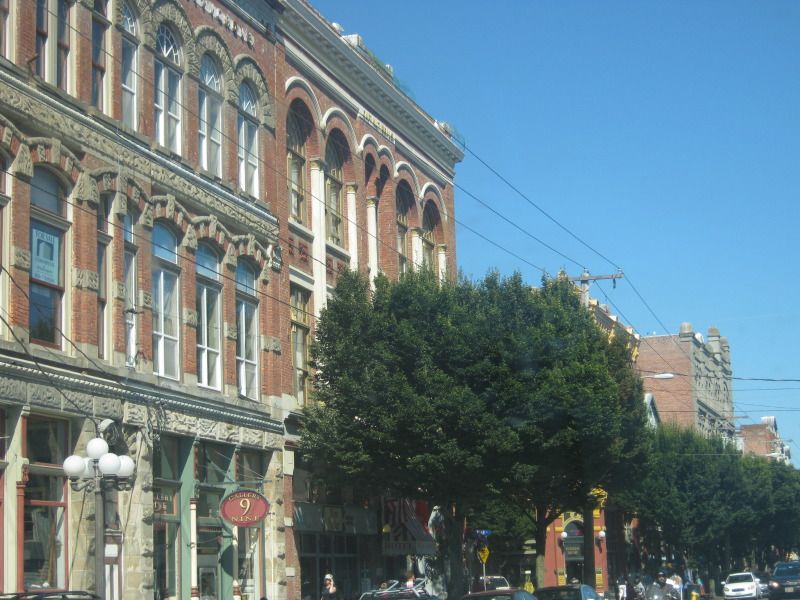 Downtown Port Townsend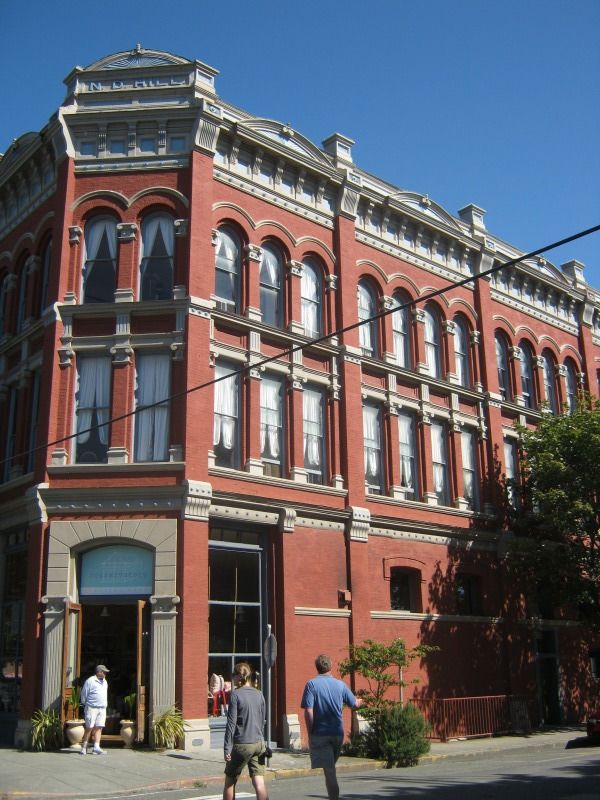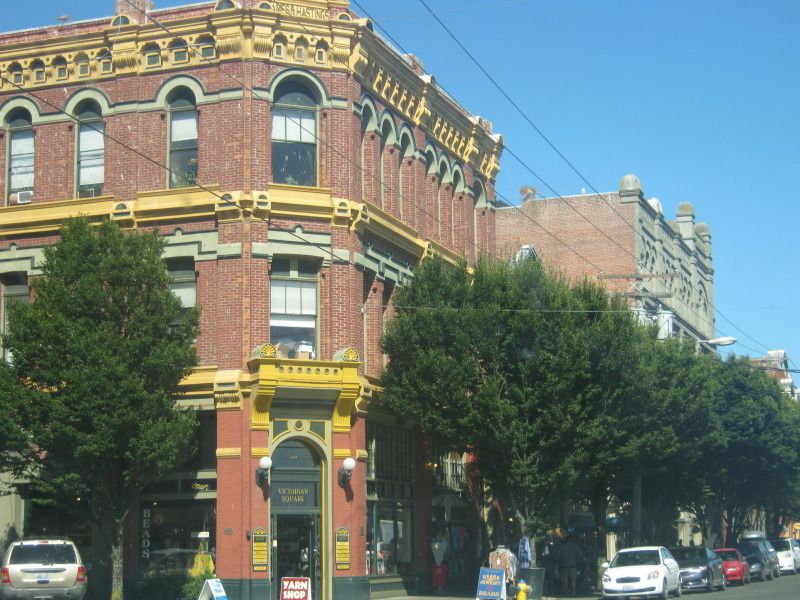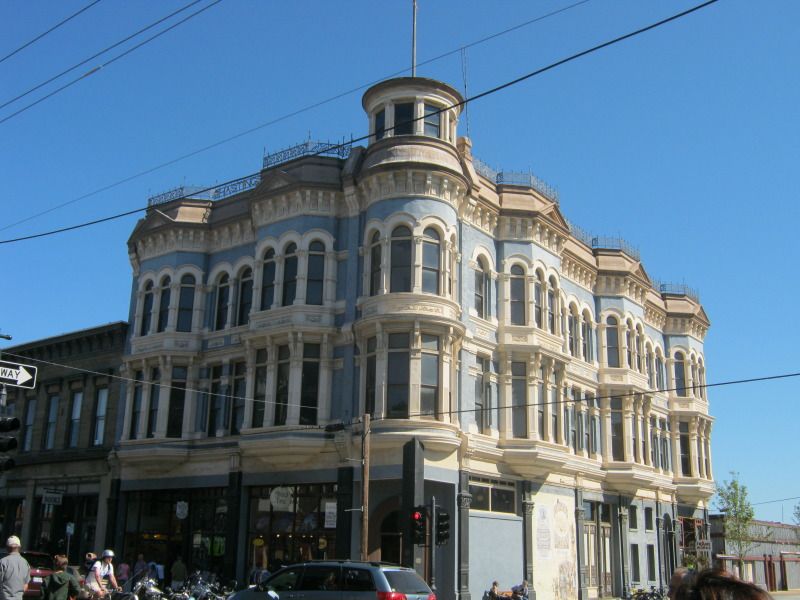 This blue one is my favorite building in town.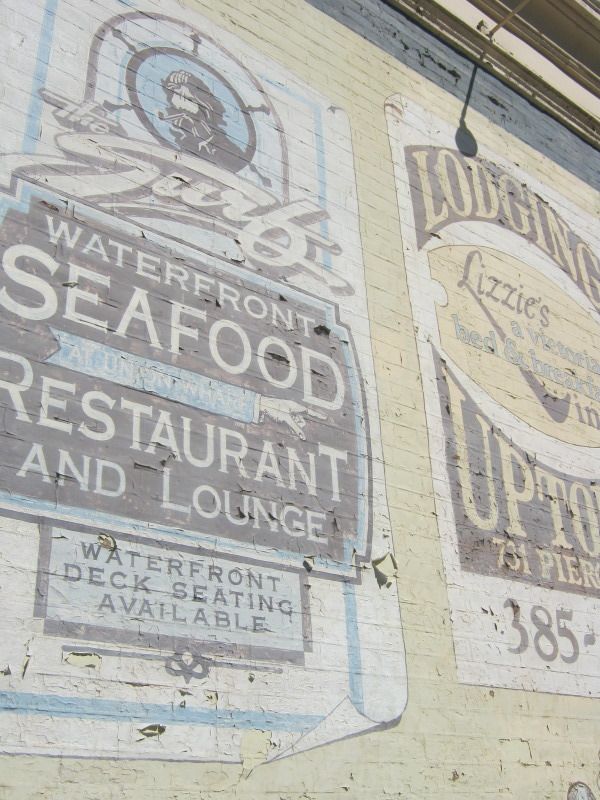 Old-timey-fashioned signs on the sides of the building. Keeping the motif alive.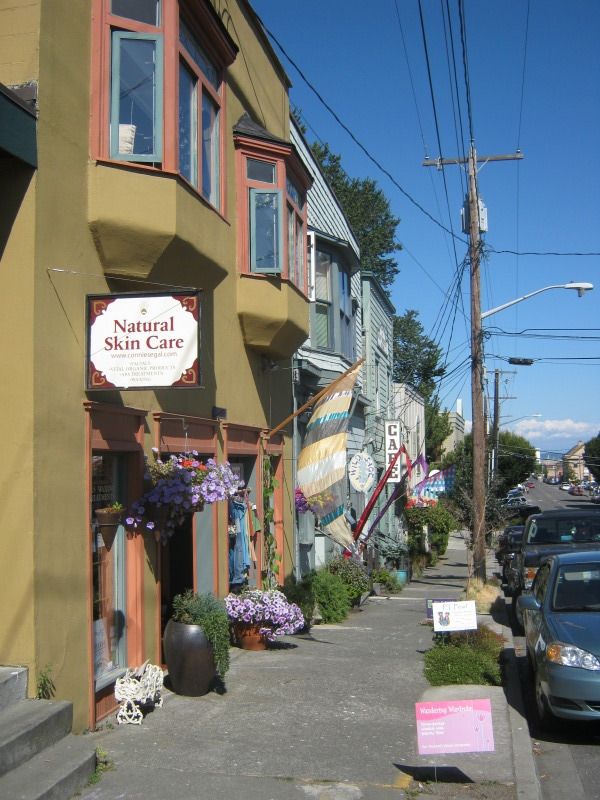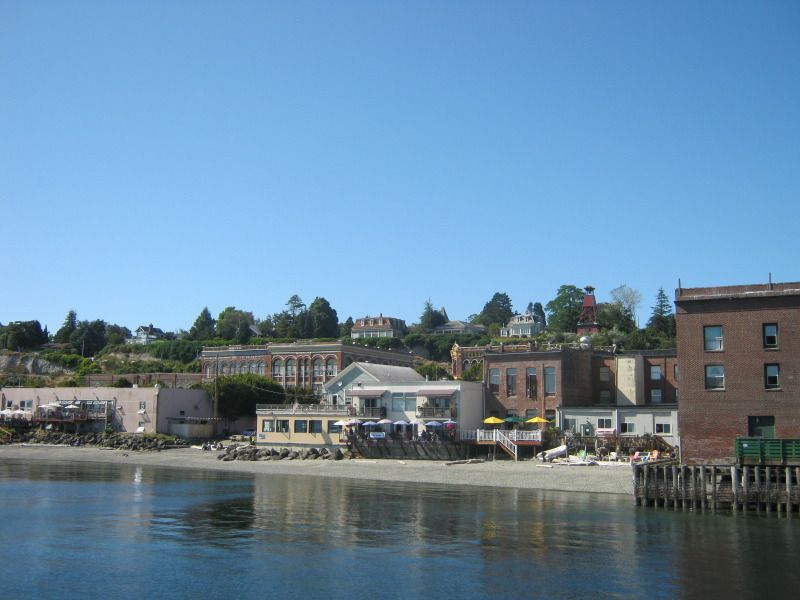 Downtown from the water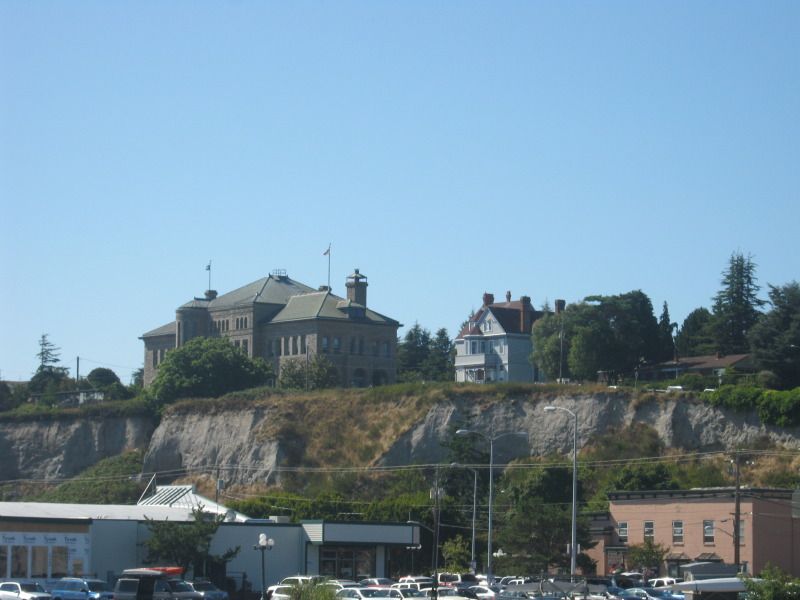 Big buildings on a bluff (taken from the water)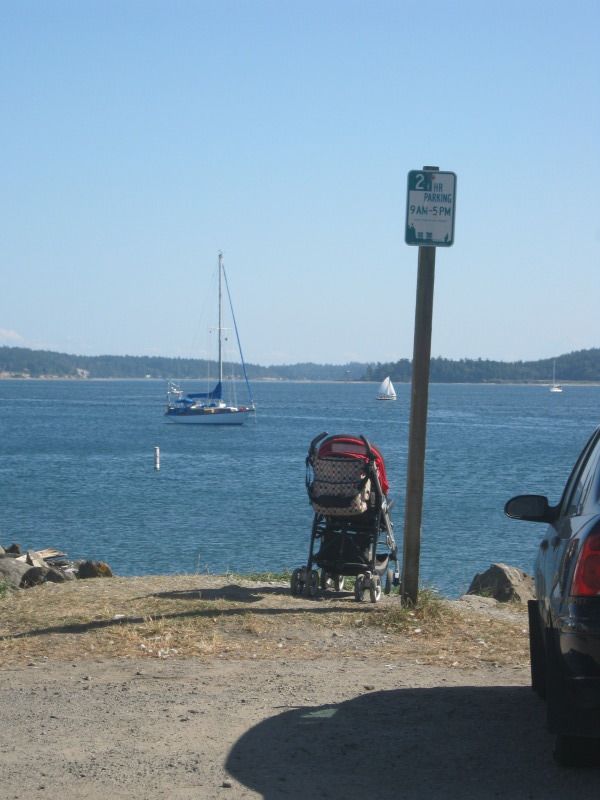 Ummm I think someone might have forgotten something important. Either that or it's 2 hour baby parking.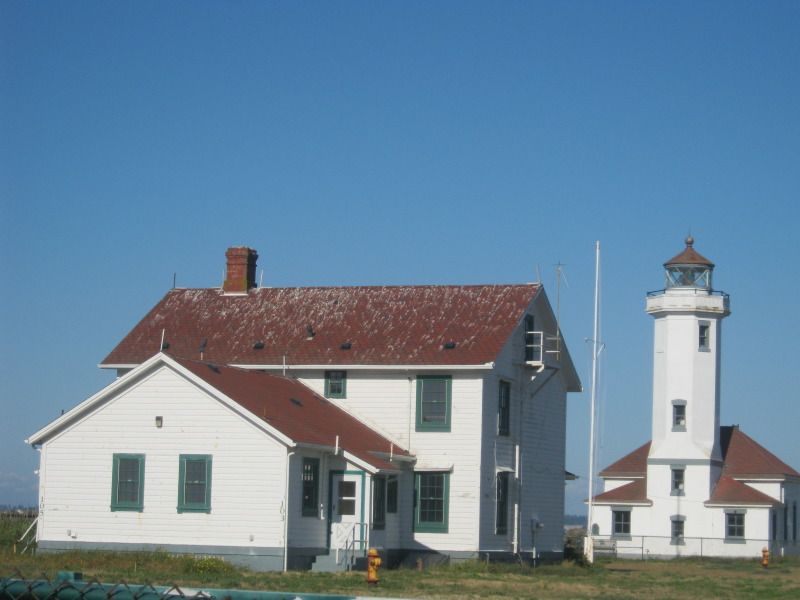 I never noticed that lighthouses are covered in birdshit before.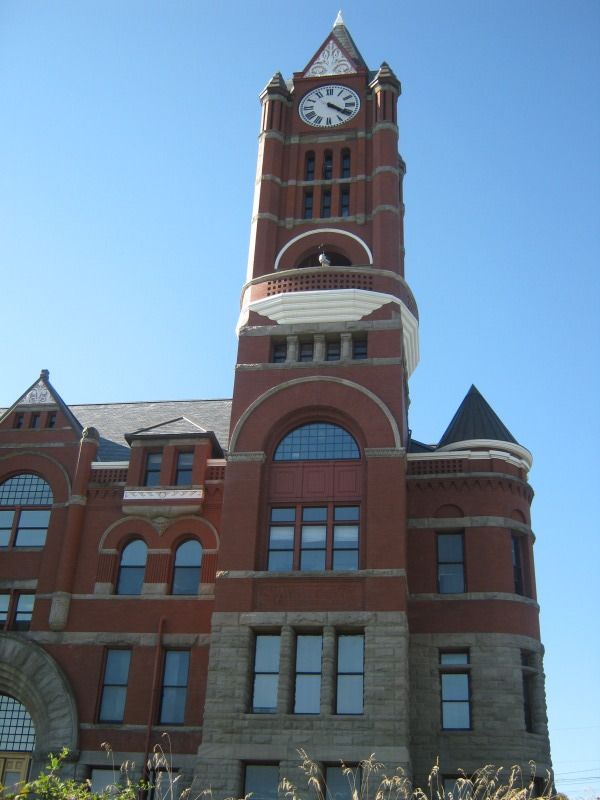 The other favorite building of mine, the courthouse. One of the two oldest in Washington state.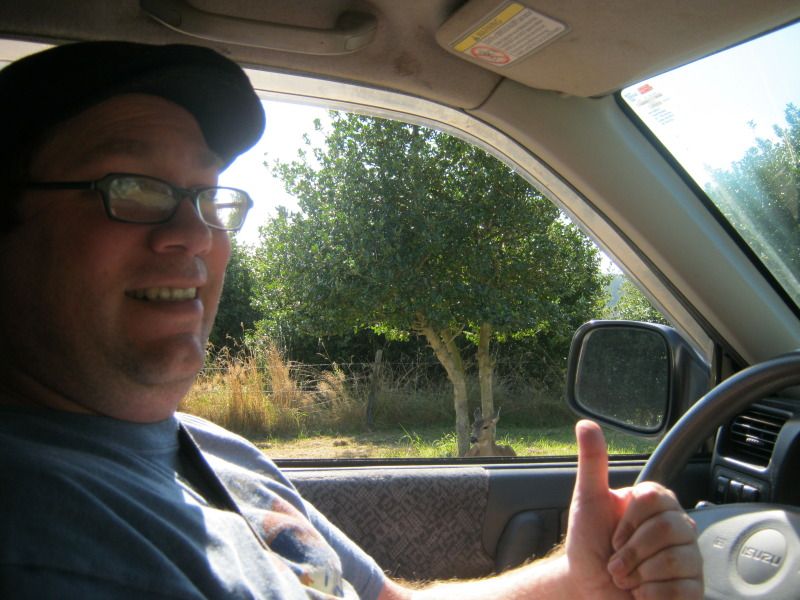 A deer!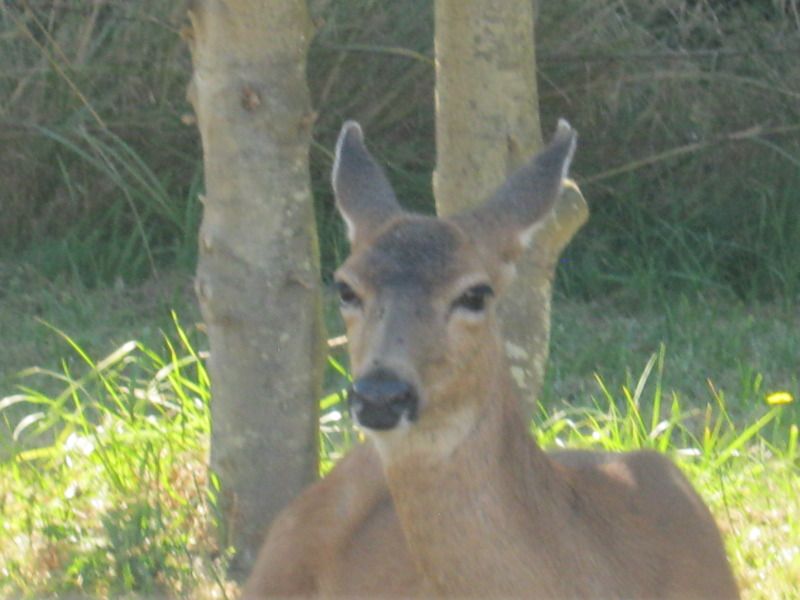 She's sayin' what you looking at?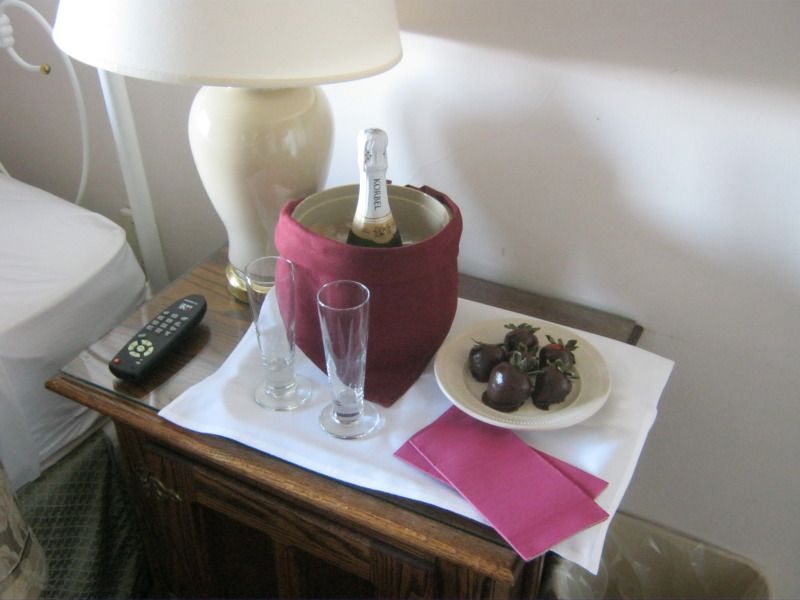 Look what's waiting for us!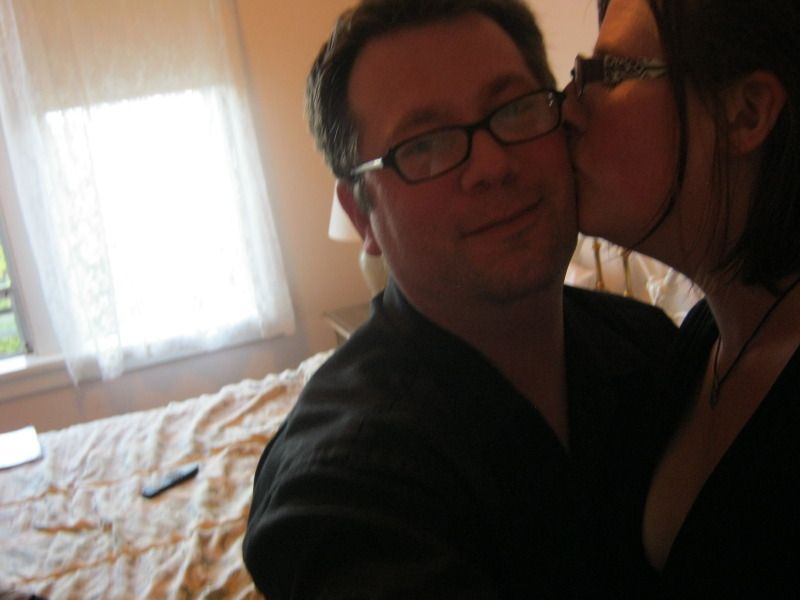 Drinky-poos and dinner time!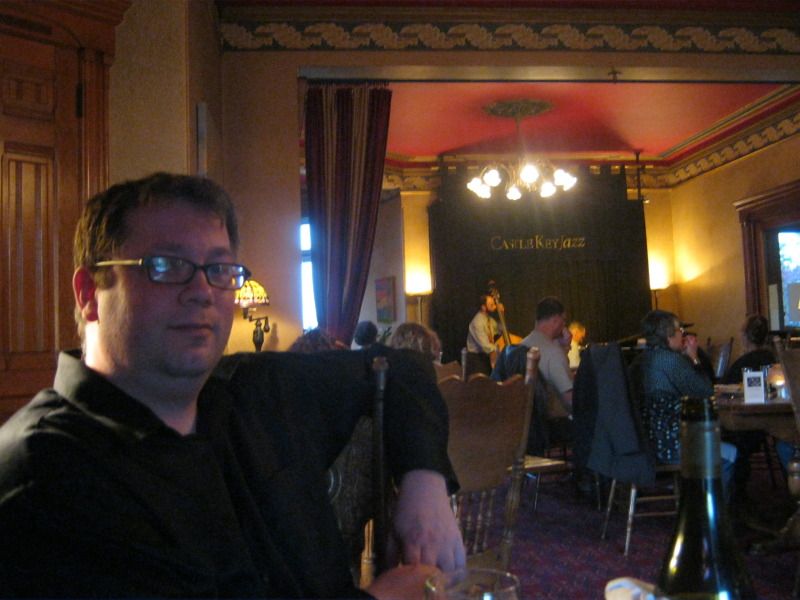 Dinner with music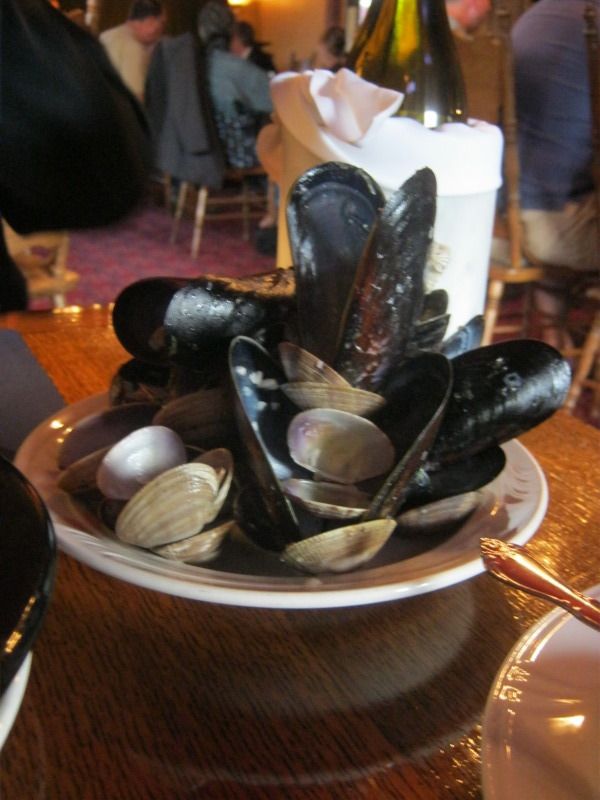 Shellfish best not cross our path if it wants to stay alive!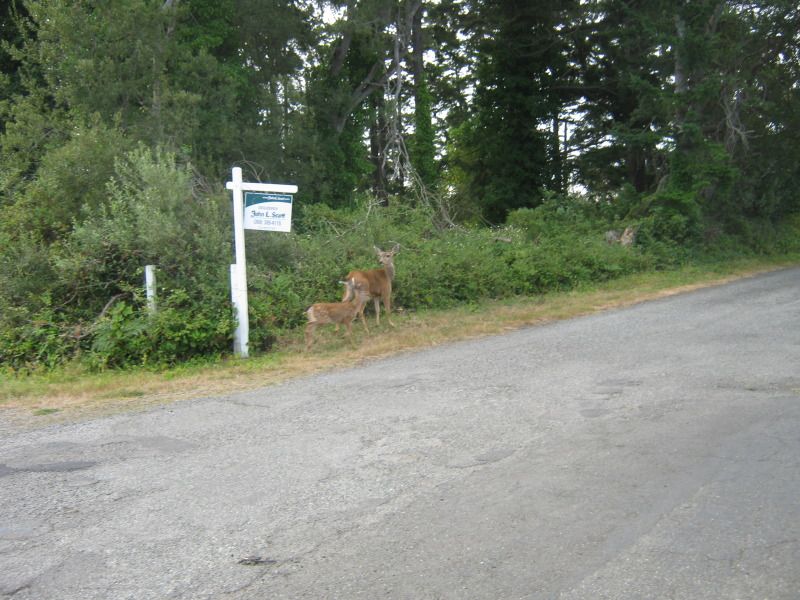 Momma and baby deer.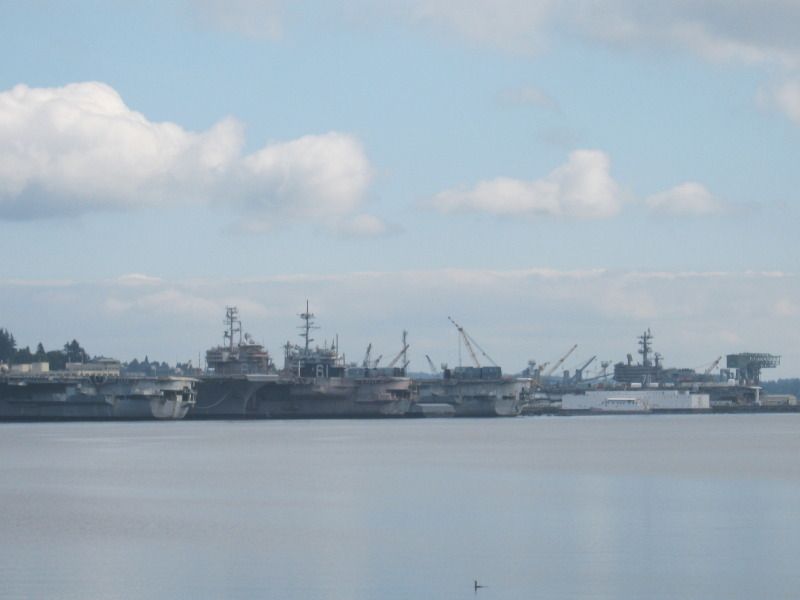 The battleships of Bremerton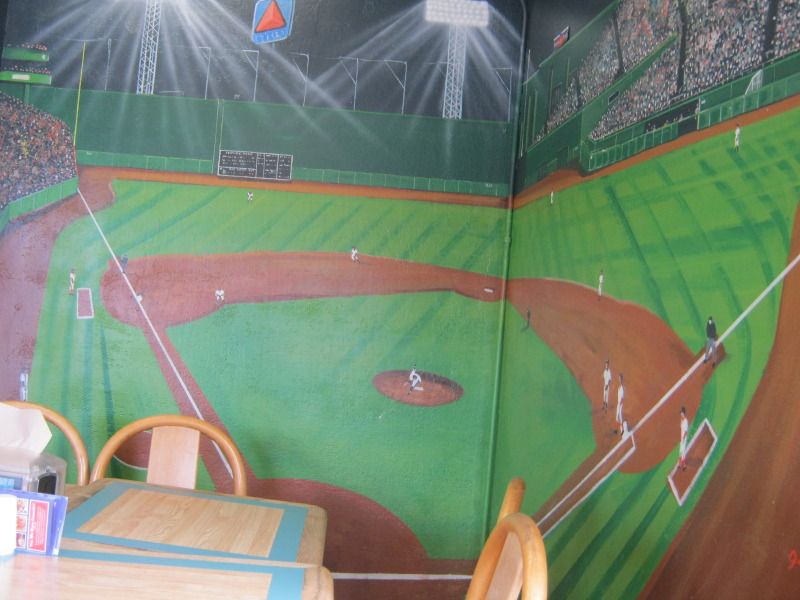 Baseball sandwich shop mural
Oh yeah speaking of baseballs we ran across this game (a straggler from the festival) and gave it a go.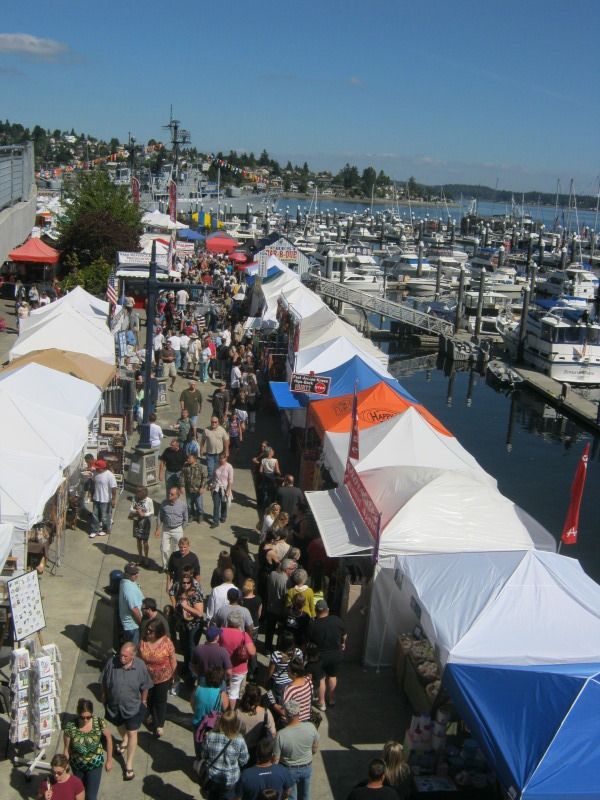 Another part of the Blackberry Festival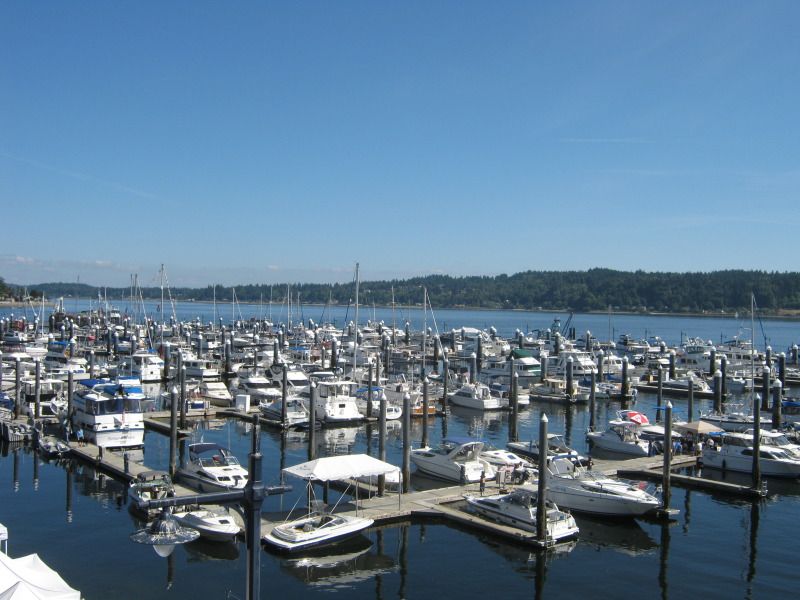 Bremerton Marina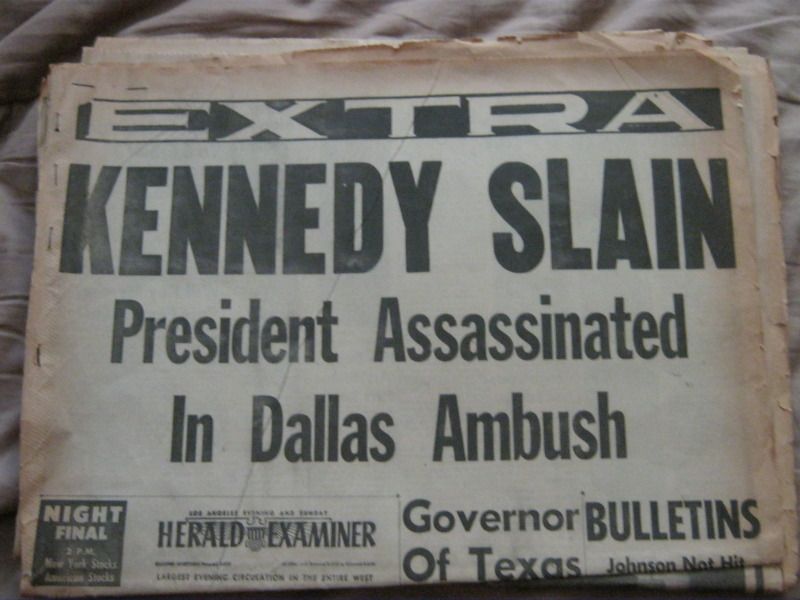 Good for the hat novel. :)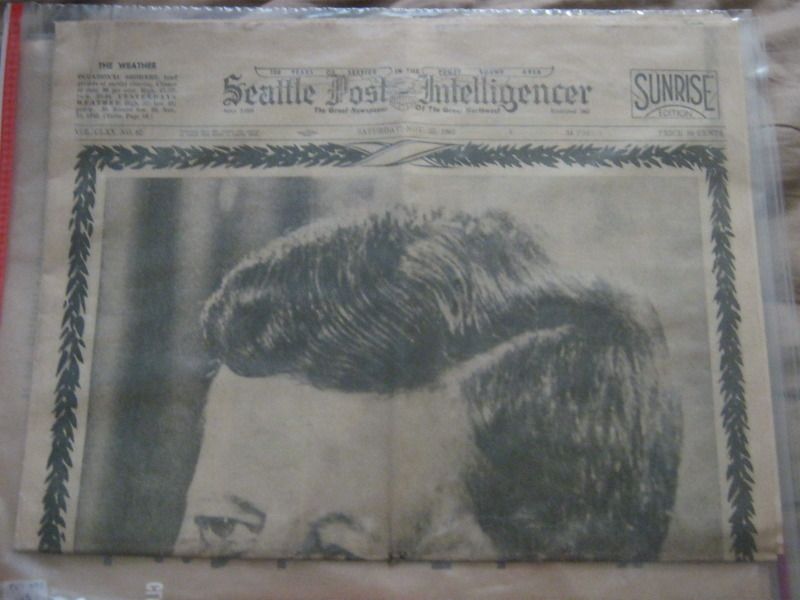 A Seattle PI from Kennedy's assassination.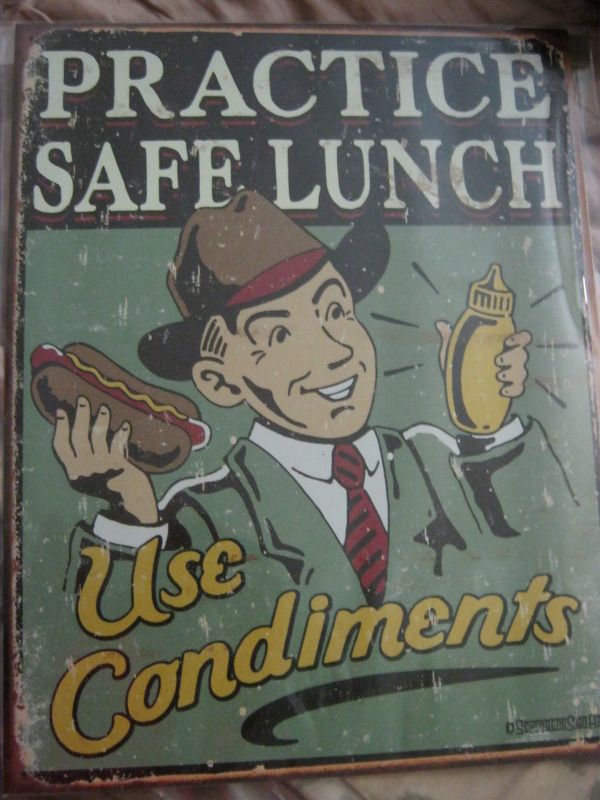 Here's that sign that just screamed Mir. (I'm known for my overabundant use of condiments)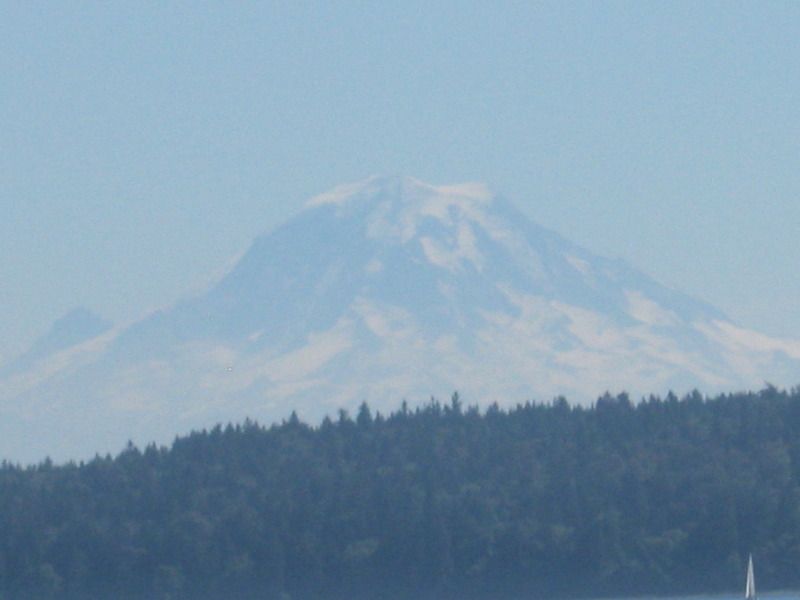 Mt Raineer from the ferry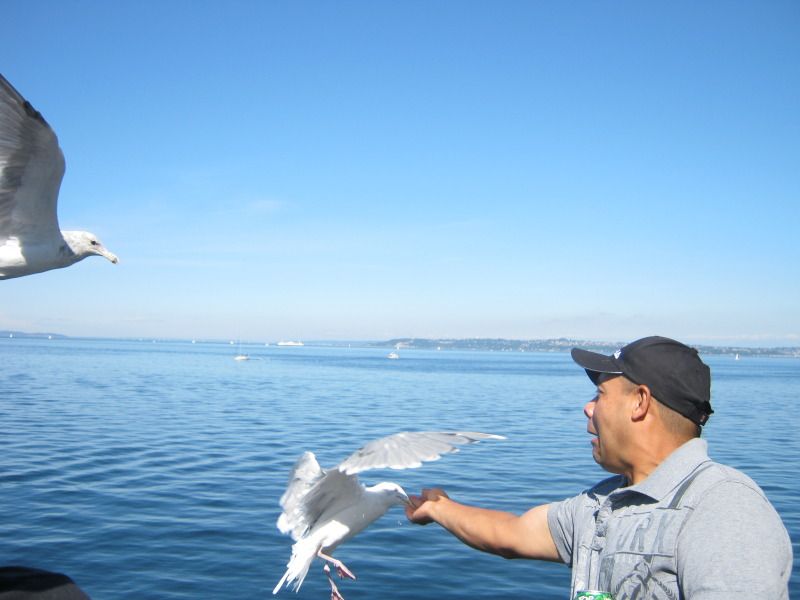 Guy feeding the seaguls. Check out that epic face!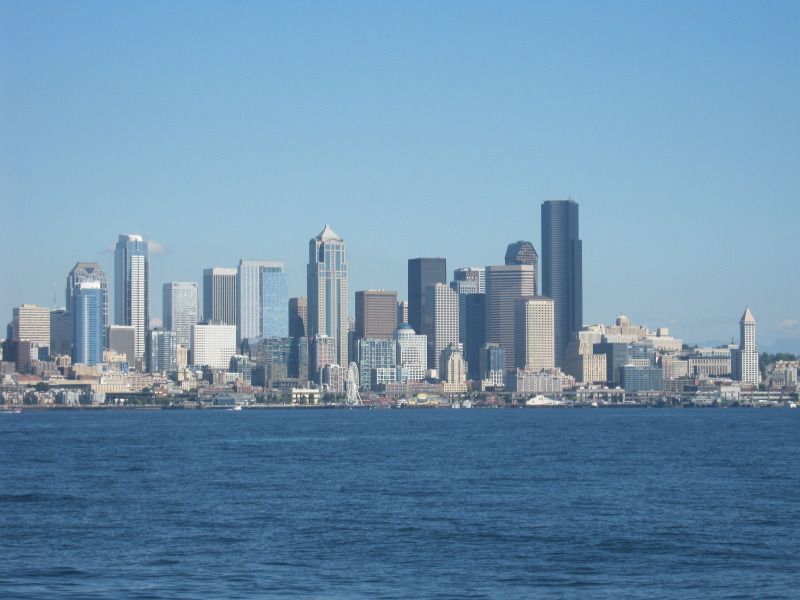 Home sweet home!
Finally I'm going to try to see if this works I took a short video coming back on the ferry. I've not posted a video on LJ so we'll see...sorry if it's noisey. Ferrys are loud.
Been behind on updating again. First it was becasue photobucket was down so I couldn't post pictures beyond that I've just been either busy or lazy. So travel back in time with me to two weekends ago to the wonderful time of Labor Day weekend.
Current Mood:

busy