okay, we're going this month, we're tottally not going to miss it this time
and despite the pouring rain, most of us lived up to that. We had a great time. It was very silly ametur theatre mixed with multimedia, sport (?), school yeard games, hot chicks and silly costumes. What's not to like?
Apparently either I'm weird or I just missed out. I have no recolection of pencil fighting in elemtary or middle school. So when I say it was all new to me it was really all new to me.
Good times. I'll be going again, probably next year, what with the holidays coming up and all. Anyway here are the few pics I took that didn't turn out too blurry. My phone's camera apparently doesn't dig these types of events with all that light and movement. Love that my phone uploads them automatically, that's a considerable step I don't have to bother with anymore.
P.S. Dan: tough break, man. :(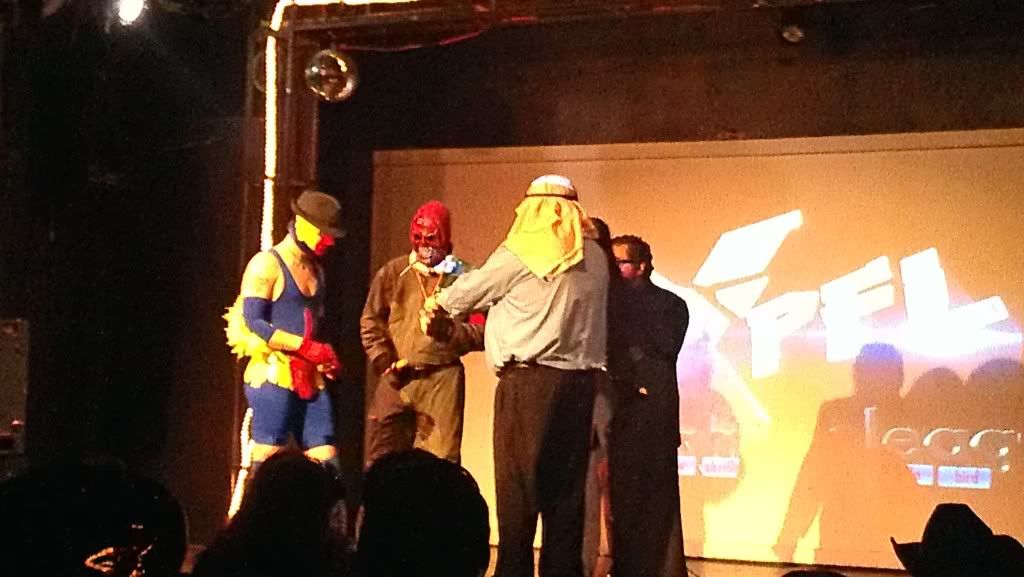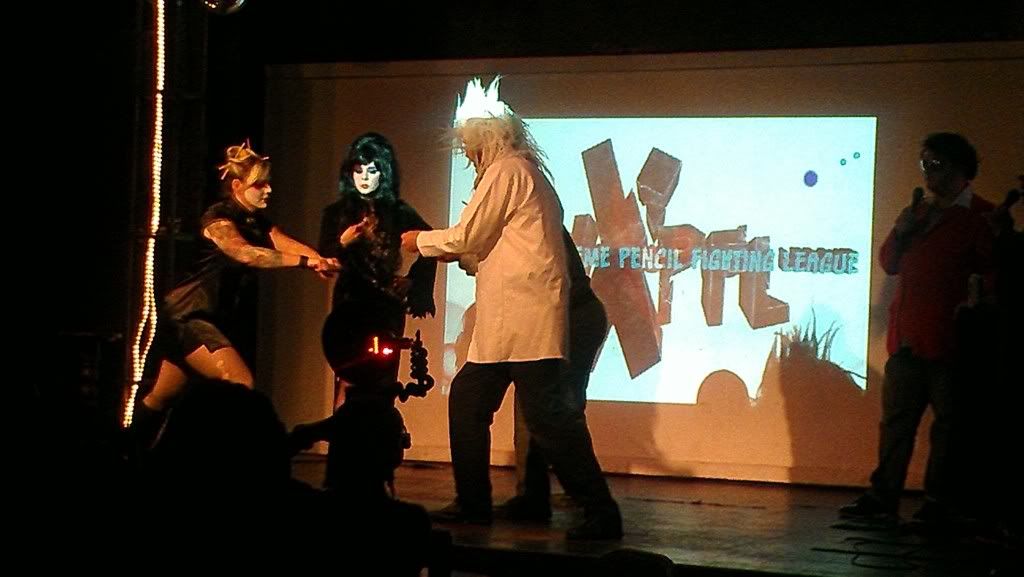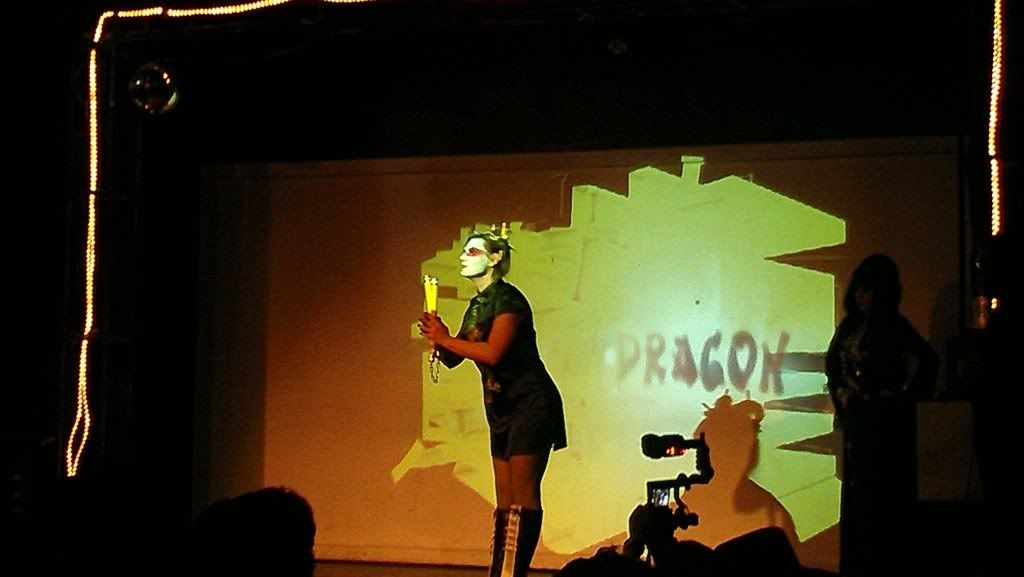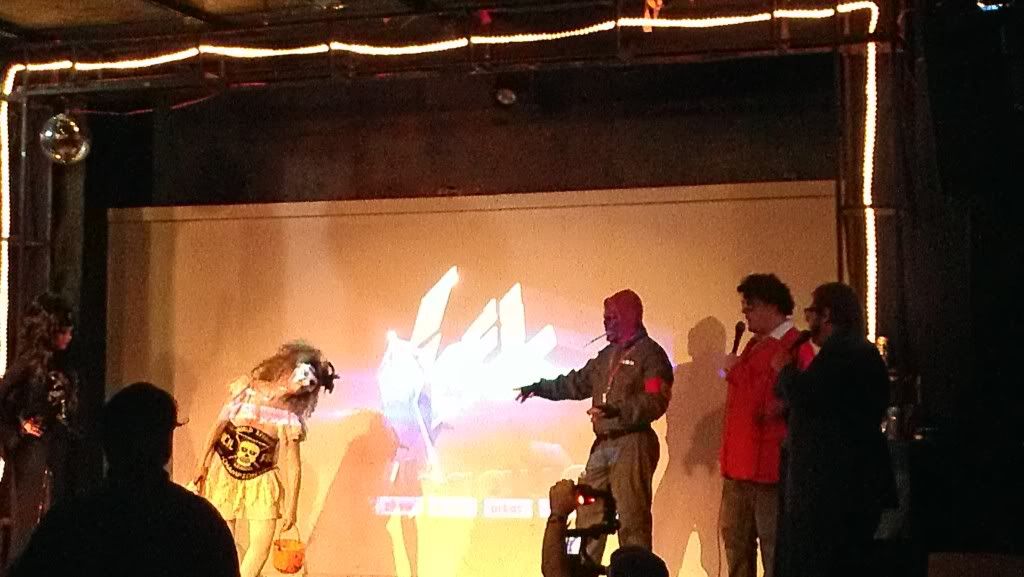 It was also good to be back at the Re-Bar haven't been there in AGES! So many fond memories there.
A quick TMI post script IThis breaks my fucking heart to say but think I need to reevaluate my relationship with cheap well whiskey. I'm not hungover I didn't drink that much but I'm expereiencing some MAJOR unplesantness today and I'm noticing a pattern of cause and effect which is to say this that this hasn't been the first time lately. This sucks. I don't want to get older!* Boo!
*Sorry as 30th b-day approches you might see more of this on my page. My apologies.
Andy, Dani and I went to Extreme Pencil Fighting at the Re-Bar for the first time last night. Dan & Amy and Mellisa and lately I hear Sarah too have been doing this for a while. It's something I've wanted to go to for a long time but the third Thurday just creeps up on me I suppose and I always end up missing it.Rubbish excuse, I know but ... So this month me, Raye and Dani said,
Current Mood:

nauseated