Front room 1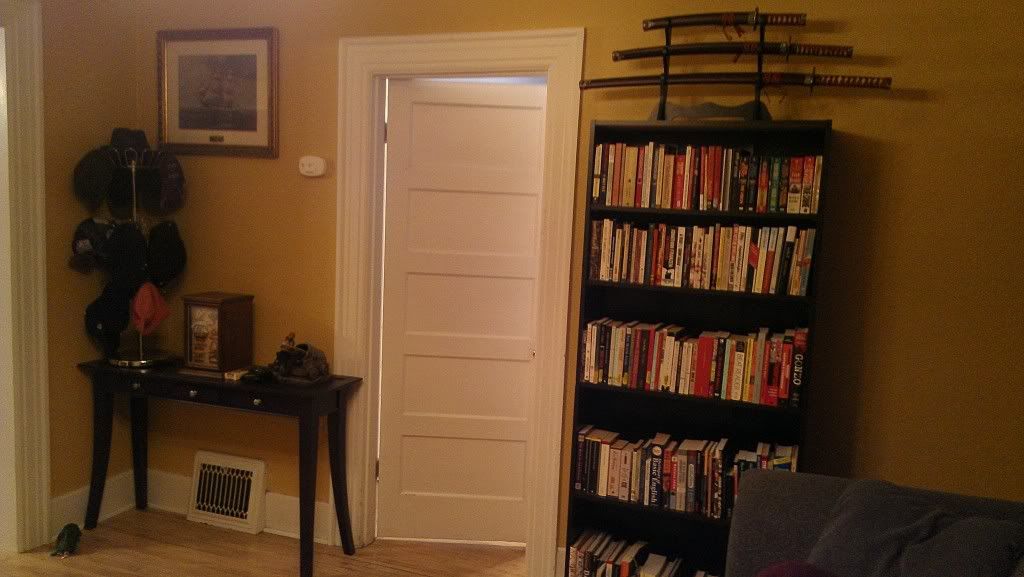 Front room 1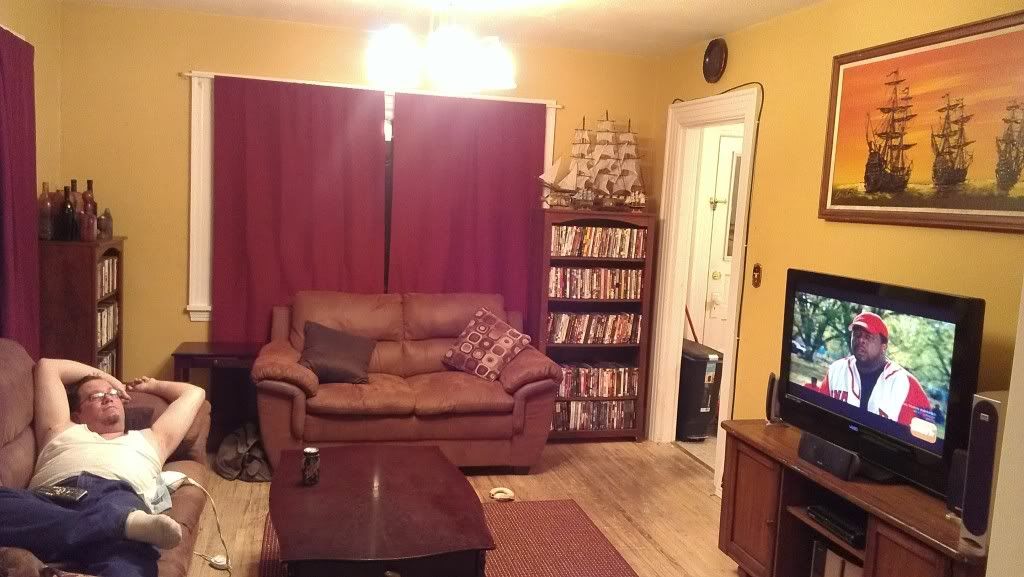 Front room 2. Now with telly and an Andy & Sparky relaxing. (Sparky's toys are still scattered around the floor)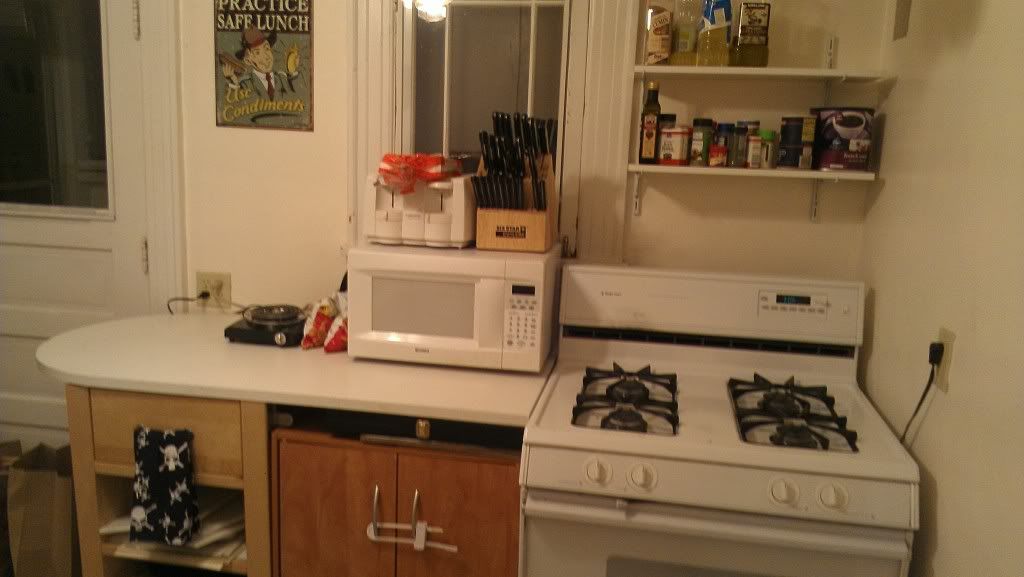 Kitchen Andy put up shelves!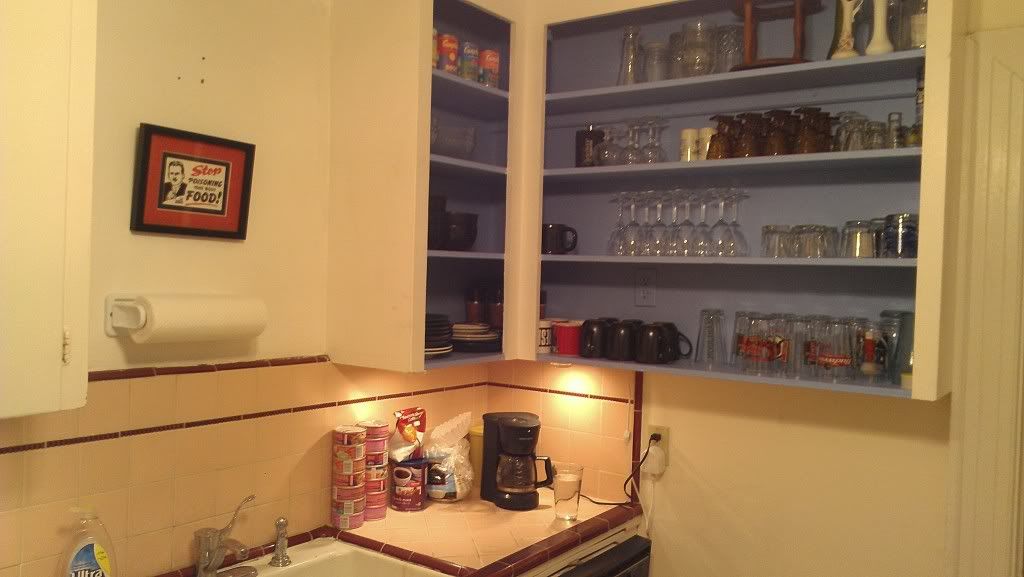 Kitchen
Dinning room
Andy's side of the office (with all his journalism awards which he wasn't able to put up in the old place)
My side of the office with the poster I just bought that I've wanted for ages!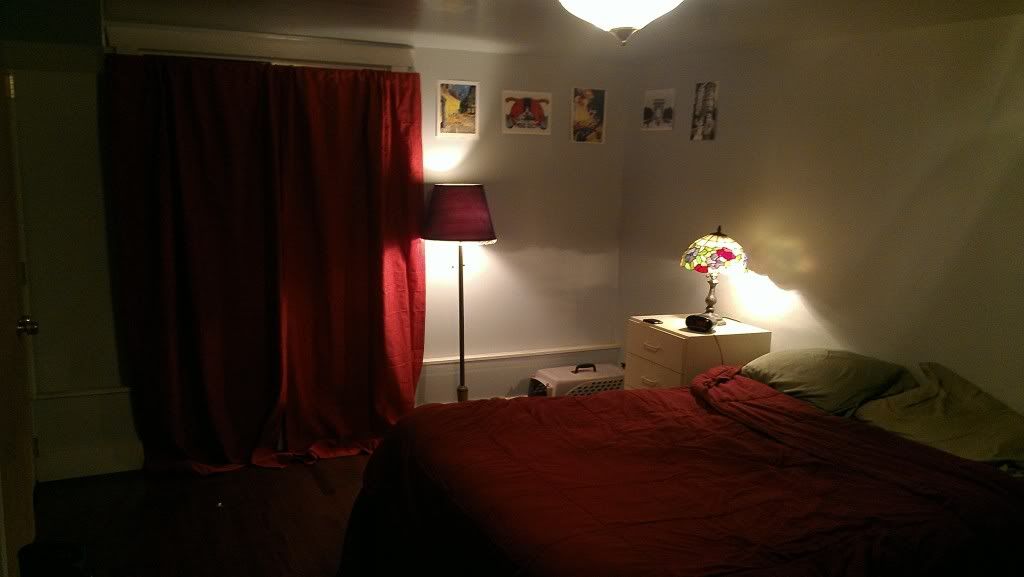 My side of the bedroom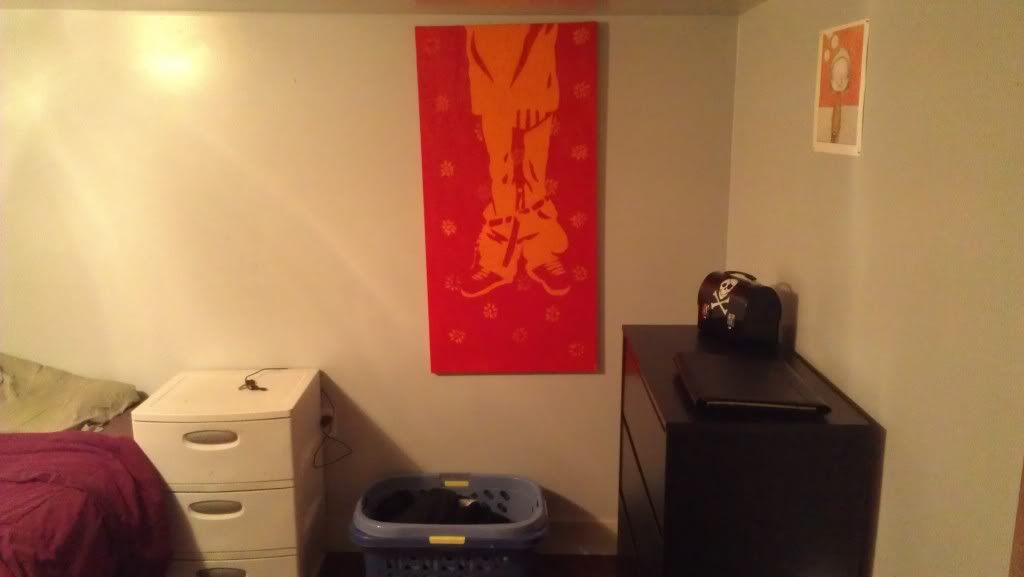 Andy's side of the bedroom
Downstairs bath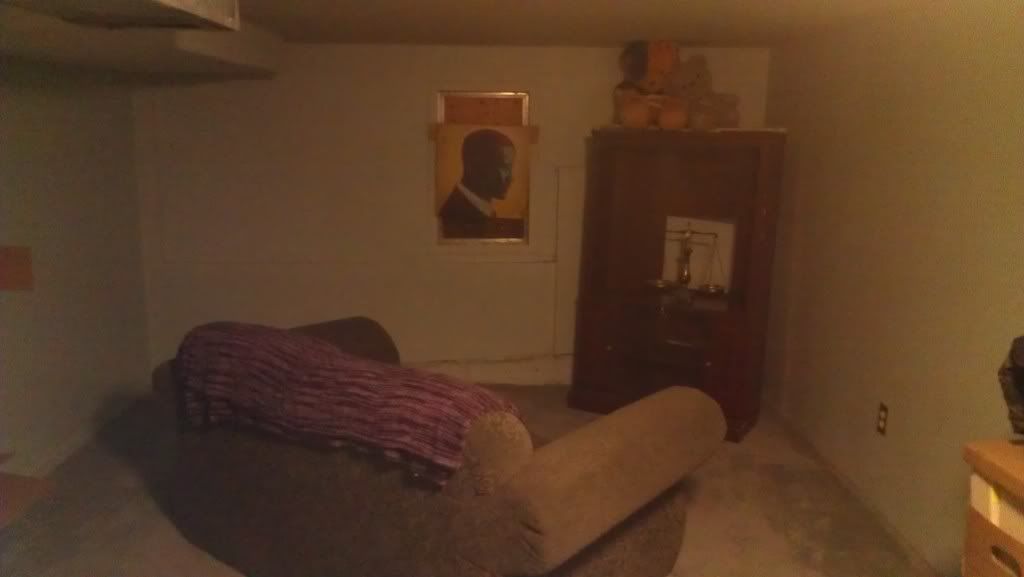 Downstairs den is still a work in progress. We need a second telly. It will be awesome once it's all done.
For now though I'm happy. Okay. gonna go make din din and try to relax for the remaining hours of my weekend. One day of work then Charlotte gets here and I'm on holiday ! WOO!
It's not done There's still some things we want/need to do but the house is ready and presentable for our house guest & hosting Thanksgiving. Tomorrow Charlotte arrives from London town!!! Yeay. So without further adieu...check out our house!
Current Mood:

accomplished