Monday she came in the afternoon/evening but her plane was late. Andy and Raye picked her up at SeaTac as I had to be at work. They were going to pick me up at work but as her plane was late I just went home and they came in with a Charlotte about a half hour later. We headed to Charlie's on the Hill for dinner and Charlotte learned first hand the tight-assedness of WA liquor laws when the bartender wouldn't accept her UK driver's license as a viable form of ID and made us move from the bar to the restaurant. Charlotte had to keep her passport on her for the rest of the trip in case she ever wanted a drinky-poo (but come to think of it it wasn't until Andy's birthday celebration on Saturday that she ever got carded again.) We went back to our place after dropping Raye off and then drank wine into the night chatting.
The weather was really crappy during most of her visit, there were only a couple of nice days and the occasional sun break. so It was a properly soggy visit to Seattle. Tuesday we went and hit up the Fremont Troll, Archie McPhees, had lunch at the Ridge back in Ballard, hit up Gasworks Park then did our grocery shopping for Thanksgiving (which Charlotte was excited about getting some American treats to bring home). After unloading the groceries we let Andy relax at home for a while before our dinner date at six and Charlotte and I took a bus into downtown then up to Capitol Hill where she wanted to go to thrift stores. I took her to the Red Light but time felt kinda tight after that and we didn't hit up any other shops on Broadway. We headed back to downtown and rode the Monorail to the Seattle Center then we hit up a used bookshop on Mercer and I showed her Easy Street before our dinner date at Bamboo Garden where we met up with Andy, Raye, Dorthy & Petra and by sheer coincidence Derek was there with his family that night too and got to meet Charlotte.
Wednesday we did the Underground Tour in Pioneer Square. I've never taken it before and was really looking forward to doing that new to me touristy thing in my own city. It was all right. I loved the history of it and I had fun going in the tunnels but after the first few tunnels it's just kinda more of the same really. I had a good time, though. Then we went to Pike Place Market, of course, and was insistent that we all go to Piroshki Piroshki for lunch...which, of course, did not disappoint. We showed her the gum wall, the throwing of the fish, the downstairs inside part where we lost Andy in the vintage poster shop and Charlotte and I went to another bookshop. Our friend Dan went back to Nevada for Thanksgiving and so we were on kitty duty while he was away so Charlotte was lucky enough to see beautiful Bothell (*sarcasm*). On the way north we took a quick detour to Edmonds and showed Charlotte where I grew up. At Goldsmiths I wrote this peice about my experiences working at a laundromat in high school, I got to show Charlotte the very strip mall storefront where I worked...which is pretty cool things coming full circle. We went to Edmonds beach in time to take some pretty pictures at sunset. After feeding and cleaning after Dan's kitties, we went the long way round lake Washington and drove through Bellevue so Charlotte can see what it is that Seattle despise about it.
Thanksgiving was really good. My folks came over. Dani dropped by for a while (I wish she could have stayed but she needed to make dinner for her family, fair enough). My mom made yummy and Andy made brandy eggnog--keeping everyone increasingly pissed leading up to the meal. Even the dog got in on the drunken merriment as we discovered that Sparky has a taste for eggnog himself. He got sick later and we made sure he ate plenty but it was kinda funny for a while. Naughty dog. Charlotte learned that the build up to the dinner at thanksgiving is for a short pay off. We all had our one plate of food and then nibbled slightly on seconds and everyone was full. It's like the dinner went by so quickly after all of those hours of work. After it was done we plaed some Scene it before my parents left--playing a game seemed preferable to watching a movie where everyone would just pass out after turkey. It was a good Thanksgiving, between it being Andy & my first Thanksgiving meal in our new house and hence as a kind of house warming ad of course, our guest who flew alllllllll the way from England to be there with us. My second Thanksgiving with Charlotte, I think she was far more impressed with this one than the pathetic attempt I made in my dorm room two years ago. Ha.
Friday we went to Tacoma. I should preface this by saying that one of Charlotte's favorite movies is "10 Things I Hate About You" which was filmed here and Tacoma (hence showing her the troll and gasworks not only becasue they're neat landmarks but they're featured in the movie). She wanted to go to Tacoma and see the school from the film so we picked up a Raye (who actually went to that school for a little while) and headed south on a wet, wet day. We got to the school, then hit up a Sonic for lunch, which gave Andy great pleasure since they had them in Vegas but the closest one to Seattle is all the way in Tacoma--it was also a nice novelty for Charlotte, talk about an American experience eating fast food in the car that some teenager brings out to you on roller skates. After that we went to Point Defiance zoo (also new to me as well) and totally did the zoo in the heavy rain. We're bad-asses like that. That night, after dropping Raye off and going home to change into some dry clothes, we headed back to the Hill to go see the show at the Schmee. It's Fallen Angles, Noel Coward's third play and takes place where else but London! I hope we didn't secretly annoy Charlotte by asking her how we thought the actor's did with the accents. Samuel and Dani were there as well and Raye was bar tending. The play was great fun, very caty drunk ladies in act two, definitely see the comedic roots of Absolutely Fabulous...I know Samuel really liked it especially. Afterwards went out to Six Arms for some drinks and nibbles. Sam, Raye and Dani had a night of it heading to Purr after but we went home afterwards cause I didn't really want to be hungover for Andy's birthday party the next day.
Saturday, we let Andy relax and Charlotte and I took the bus into downtown. I took her to the downtown library, the awesome building that it is. She got her American Apparel shopping in (it's twice as expensive in London so she's always all over American Apparel when she's in the US). Then eventually we headed up the Hill to meet with a hungover Raye and took a walk through 15th and to Volunteer Park. After the park we took a cab down to Kurt Cobain's former house..not really on Charlotte's list of things to do but why not. From there we had a lovely walk along Lake Washington over to Sam's house. It was one of the few really nice days and the lake was just gorgeous. Time seemed to go by so quickly we had a couple hours at Sam's then had to bus back home, change again, then head out to formerly Jillians for Andy's birthday. At this point Charlotte got to meet Anna, Sarah and Lindsey (also Raye, Dani and for a short time my pops was there too).
This was the first time someone asked for her ID and our waiter, though nice was not the sharpest tool in the box. I think he fancied Charlotte because while she was in the loo he asked us "is she, like, from out of town, cause it sounds like she has some kind of an accent" this is maybe 20 minutes after he himself had checked her British passport to serve her. *facepalm*
The absolute highlight though was when Raye totally punked Andy on his birthday gift. He somehow lost his Mets hat months ago and when she asked me primitively what he wanted I suggested a new Mets hat. We came up with this idea--because Raye really doesn't like baseball and can play dumb on such matters--to have Raye seem to give Andy a Yankee's hat and watch him squirm. Oh she executed it perfectly, the look on Andy's face and trying to nicely tell Raye she fucked up was fantastic. She apologized profusely and told him that she'll exchange it but there's another gift and as soon as Andy saw it he knew he had been had. Best of all Dani got the whole exchange on video. Priceless.
Sunday, Charlotte's last full day in town was a rather lazy Sunday. i was hungover and kinda miserable. We and Raye were invited to my parents for football and brunch. I'm sorry to expose Charlotte to football Sunday but I suppose it is an American cultural experience. Plus my mum made waffles which helped to absorb the hangover. We had to go up to Bothell to feed the kitties one more time then made our last tourist stop in Ballard to show Charlotte old Ballard and the locks which we hit up right around sunset. I didn't want to go to work the next morning and I know that Charlotte didn't want to go on a long plane ride back to London the next day but ya gotta do what you gotta do. Charlotte and Andy met up with me at work on Monday for lunch before heading out to SeaTac.
Ya know, the reality never quite meets with the expectation of our imaginations. Time moves to quickly to do all you want to do or the weather simply doesn't cooperate. Still it was so great to finally live out that fantasy of showing my dear English friend how amazing Seattle is--something I talked about plenty when I was in London. I know Charlotte had a wonderful time. I think she found Seattle to be a really friendly city. She told me how laid back and diverse and accepting people are here, It's particularly refreshing to her as I believe she's been hardened on London as of late. So mission accomplished. I got Charlotte to fall for Seattle, to see it's beauty and charm even though it's not the summer when this town is really beautiful! (She got to see the mountain come out two days she was here so that helps). Reassuringly she will be back as well...and in the summer...when she's a bride's maid in my & Andy's wedding!
*EDIT* Here are some photos:
Charlotte at the Fremont Troll
At Gassworks
Riding the Monorail
At Pike Place Market. "Random (giant) shoes" It's an inside joke. :)
Charlotte at the first Starbucks
Charlotte & Andy at the Edmonds beach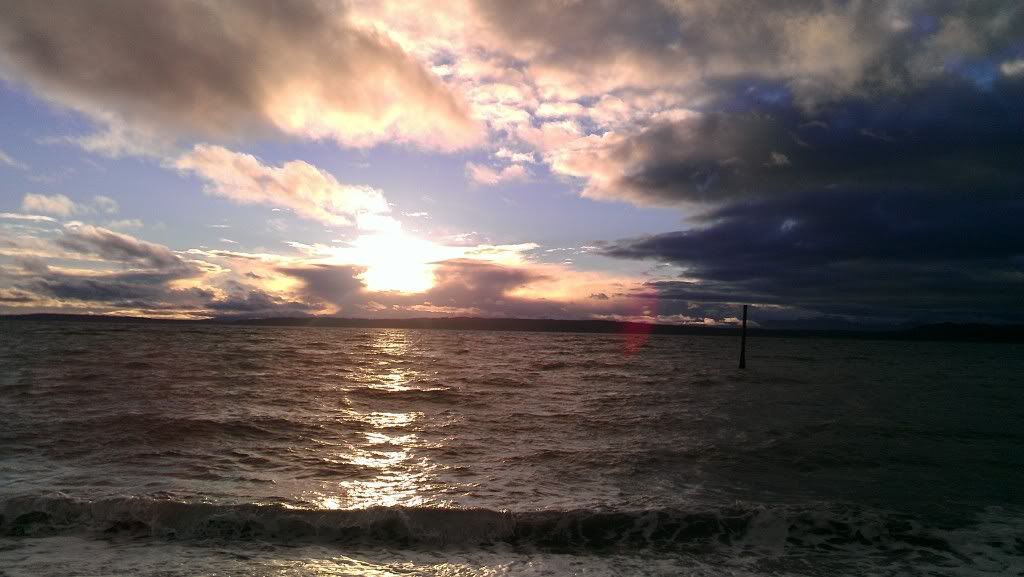 Look at that amazing sunset!
Dani on Thanksgiving with a little drunkish Sparky.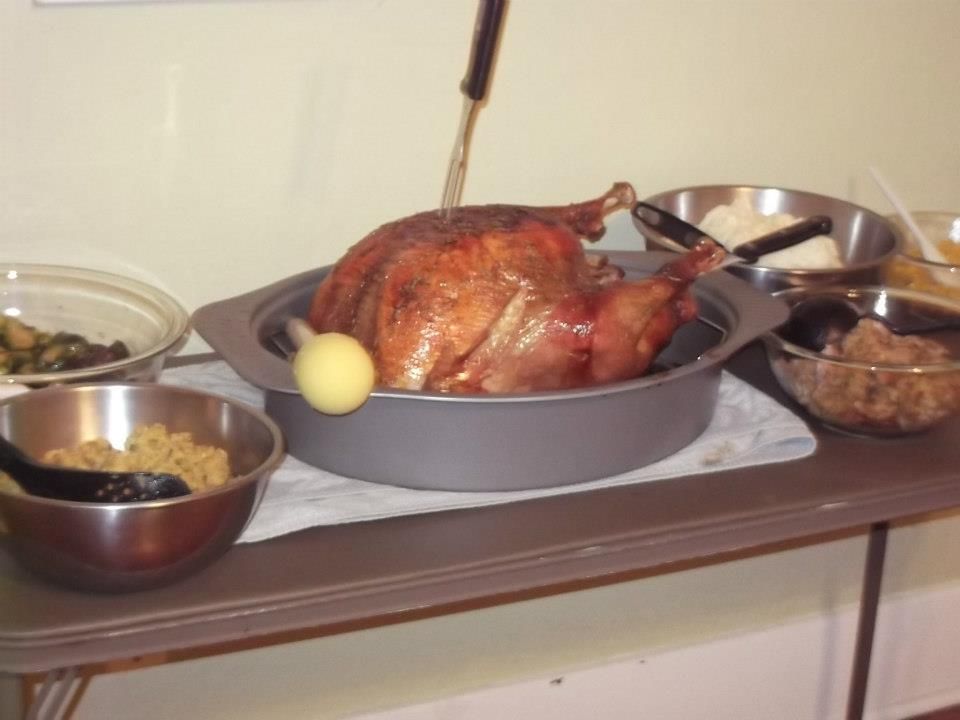 Thanksgiving spread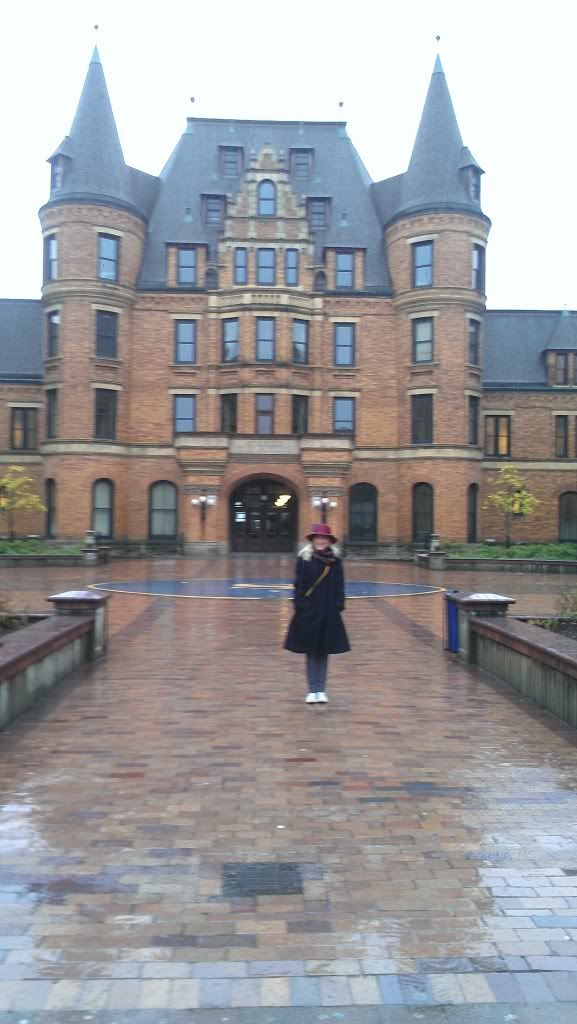 Charlotte at Stadium High School in Tacoma
Charlotte & Raye at the High School
Andy staring down a funny looking fish at Point Defiance Zoo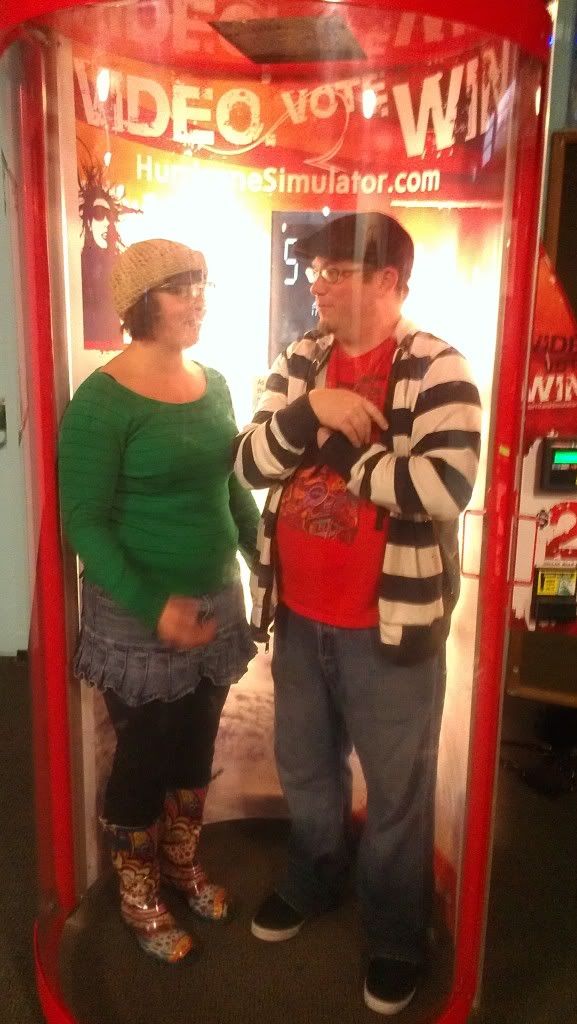 Raye & Andy in a hurrican simulator at Point Defiance. Charlotte thought it was in bad taste after hurricane sandy. Their thoughts...'meh'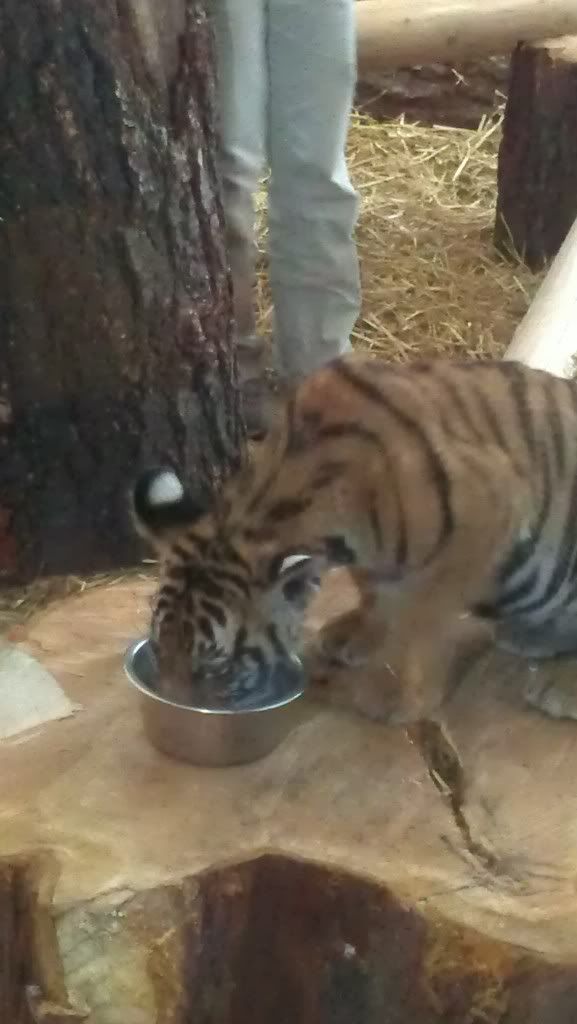 Tiger cubs!!
Charlotte at Volunteer Park
Raye & I at Voluntter Park
View of resivior at volunteer park. This fall light is amazing for pictures.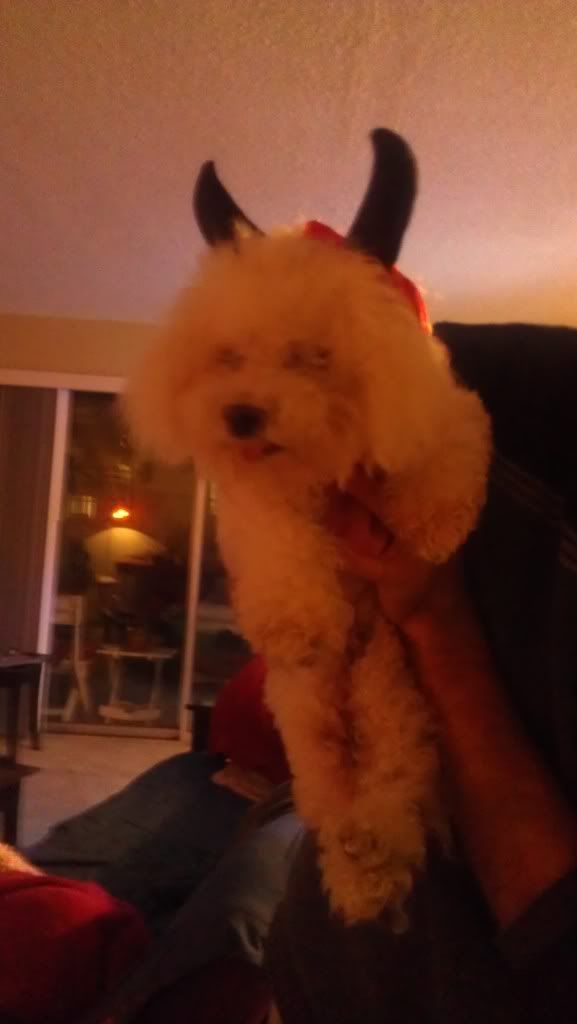 Charlotte meets Muffin!
photographic evidence of Charlotte beating Andy at airhockey. I forgot to mention. She brought us b-day gifts and guess what she got andy a table top air hockey. Sweet! She won 7 to 4.
And a cute boy challenged her to a game. :D
I made sure everyobody was taken care of and had a good time.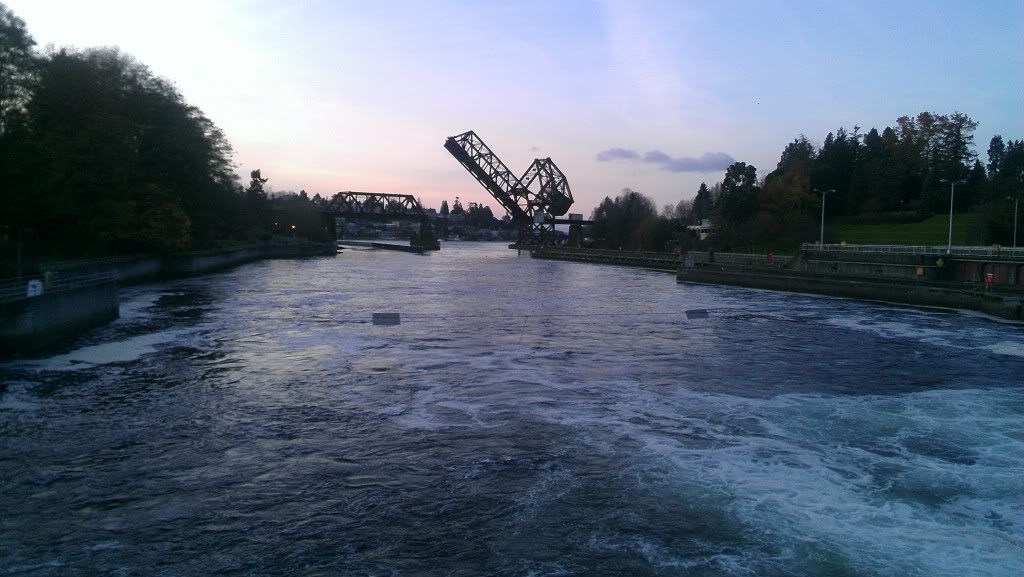 My last shot during her visit. Sunset at the Ballard Locks. Love this light.
Last Monday (11/19) my good friend Charlotte came to visit from London. Ever since I got back from London myself there's always been a running narrative in the back of my mind of what it would be like when one of my few close friends from London came to Seattle to visit. Now dear Charlotte has come and gone, and it's strangely all kind a big blur of sites visited and fun times. I'll try to put it all back together and re-trace our steps.
Current Mood:

thoughtful