Thursday Raye met up with me after work and we headed down to MOHI for first Thursday free admission. The new MOHI is pretty neat, I'm not sure if it's $15 neat if I had paid but still. They had things that I'm glad have a home lie the Toe Tow Truck I remember so fondly from my childhood, the bug R from the old Rainer brewery, and the Lusty Lady marquee. In the film section they also had a model from Trouble in Mind, which made me very pleased because that's a movie filmed here that isn't well known I totally love. I also dorkily found the whole city planning and transpiration section fascinating. Those were my highlights.
We received a ridiculous water/sewer/garbage bill this month and in trying to get it dealt with I had to take a day off work at the very last minute and wait for the water-detector man to come. Ugh, it ended up being a huge waste of time (and day off) because he was only there for like 5 minutes and hardly answered any of my questions, we were totally getting the run-around from Seattle Public Utilities. The people on the phone the first time I called said we needed to have a detector man come out and he could answer my questions, he came and didn't answer my questions, he said we had to talk to billing, so I ended up calling the number again and this time the lady was helpful but I didn't need the useless water man out there after all. Grr. It's frustrating. Anyway on the bright side I had the house cleaned up very quickly in the morning and in the afternoon, after things were dealt with I had the freedom to go out and enjoy the beautiful day and take Sparky on a walk around the Locks and back.
Saturday, we woke up to find a mysterious Gnome on our front porch. It turned out to be a gift from my folks who left it out there while we were still asleep but it had us confused for a little bit. Here, in high school we used to steal peoples garden gnomes, the last thing I expected was to find one mysteriously waiting for me. he's cute. I like him. He needs a name.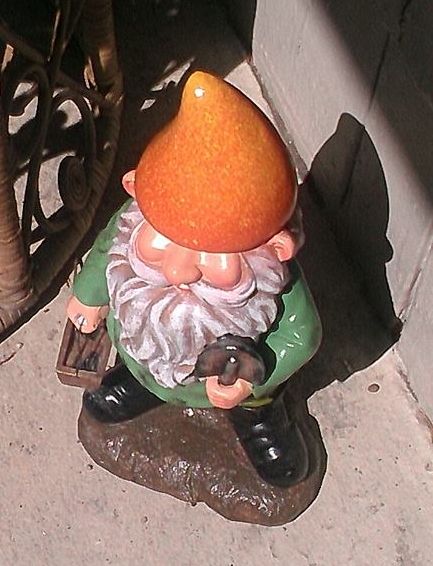 I got to enjoy another nice walk with the Sparky around Discovery Park and enjoy the sunshine yet again. That evening we had tickets to see Stereo Total at Barboza on the Hill. We bussed it over to the hill so Andy could drink and not have to worry about parking and made it up to with hill with enough time to spare that we could have dinner at Bimbos before the early show. I hadn't been to Barboza before, it's a tiny venue in the basement of Moe Bar under Neumos. We assumed the show was out early as it probably gets too loud with Neumos above. Setero Total were adorable and fun and energetic as always. I was the big dorky uber-fan in the front and center singing along and got upstage at the end. I even told them how they're my favorite and got a pic with Francoise this time. Years ago, Ginger and I managed to meet them backstage but I was so terrified I couldn't say anything. A bit tipsy I was more outgoing this time. As usual I was just beaming doing their show. They never fail to make me happy.



After the early show was out Andy and I hung around for one more drink on the hill before heading home. The bars were super hot, it was kinda uncomfortable. Oh yeah at t the bar our bartender was a girl who was a grade below me at Edmonds Woodway (my high school). She totally recognized me but I didn't recognize her and it kind of shocked me because when I think back on high school I figure I was kind of a nameless wallflower type. I mean I considered my group of the alternative/goth/hippy/stoner friends as pretty awesome, I personally was not a person of note. Interesting.
The next morning I was a bit hung-over but in a really good mood. It was easily accounted for by both the afterglow of Stereo Total but moreso of the fact that I was picking up my wedding dress that morning. We headed over there and I tried it on, it fit just fine, the bust will need to be alter but it looked so pretty I didn't want to get out of it. My mum took pictures and eventually I put it back in the bag and paid for the rest of it. I'm so happy with my dress. It's gorgeous! After dropping off the dress to live in Raye's closet (away from Andy's prying eyes and my pets) we picked up some food and all headed back to my place where us girls (my mum, Raye and I) were going to work on the invitations. The invitations are done and going out (well the first wave, if enough people don't come then we might be able to invite more folks that we couldn't squeeze on the first list). Having Raye and my mum help made it go so much faster. It only took a little over an hour and it would have taken me all day if not more taking hand cramps into consideration.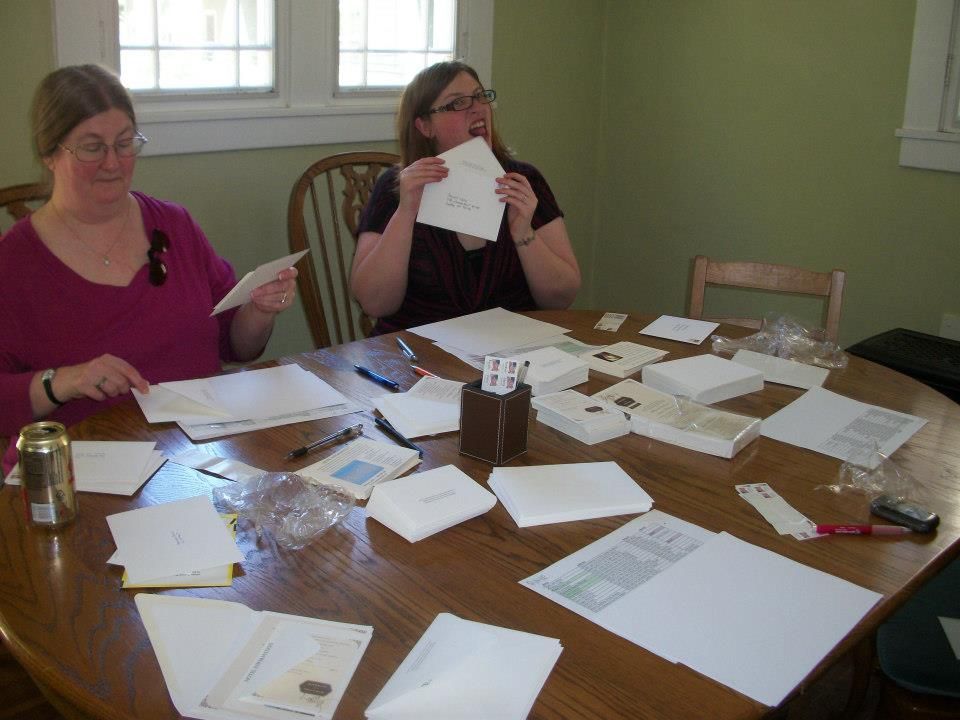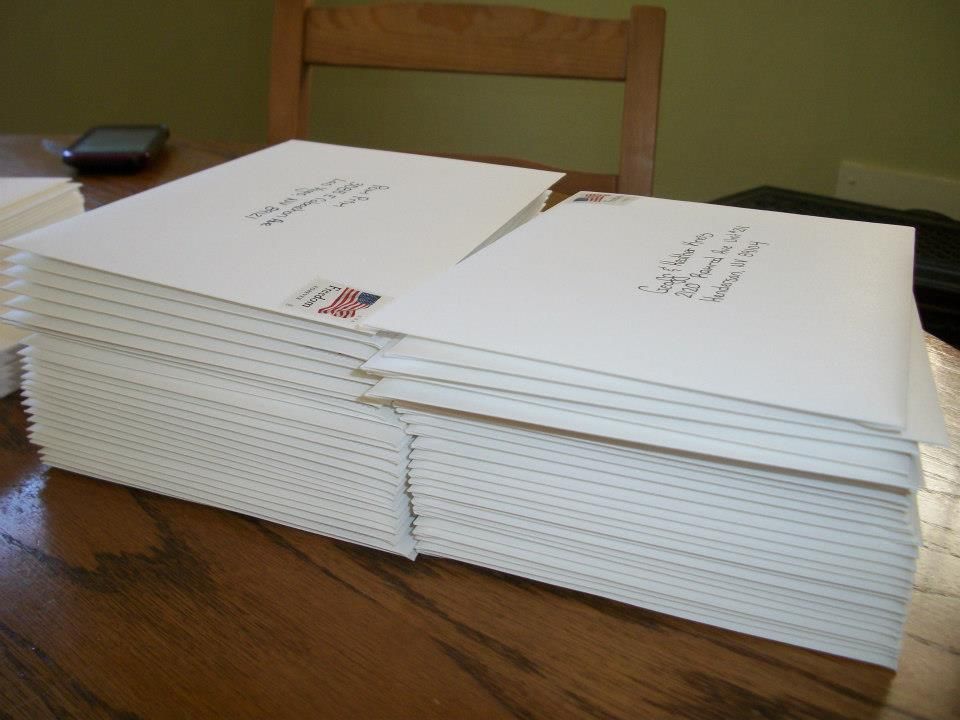 Once they were done we were just free to hang out and eventually my pops came over with salmon for dinner.
It was really a lovely, lovely weekend.