So I'm going to post this pictures first because it takes so much work now. Here are some of my favorite shots that friends took and posted on Facebook. So Thanks go out to the Halligans, Dorothy, Lindsey, Jen, Charlotte and Raye for the pics. Folks that are on FB are probably fuckin' sick to death of seeing these again, but for those who AREN'T on Facebook, here they are. There's a ton more but I'll just stick to the ones I like especially because LJ has made it so much more of a pain in the ass to post these. Here goes...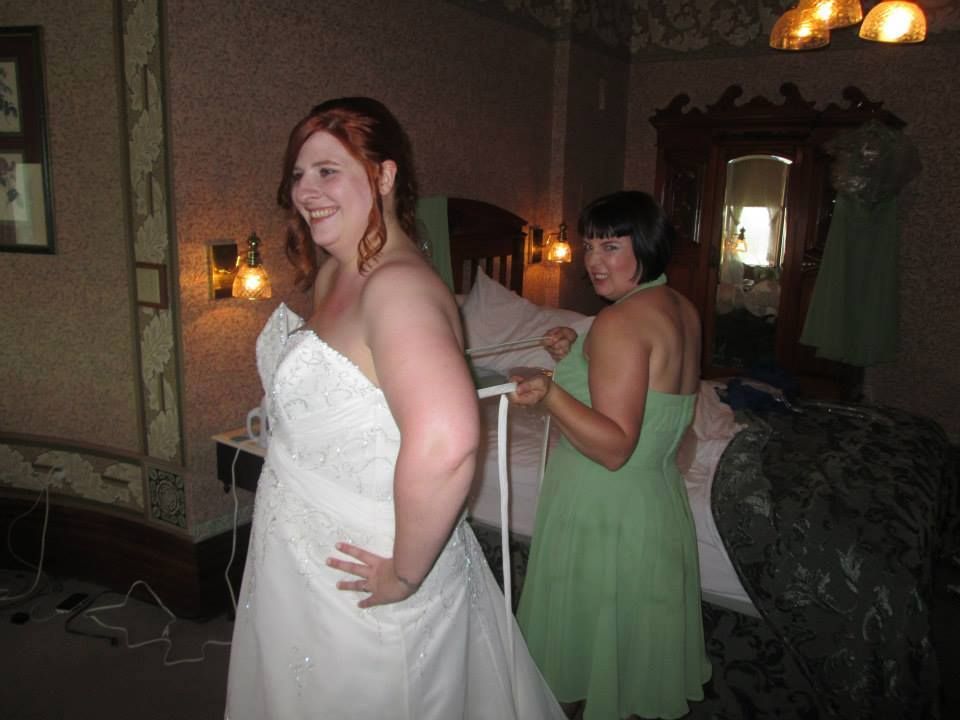 Getting tightened by Raye. "This reminds me of getting ready for going out to the goth club!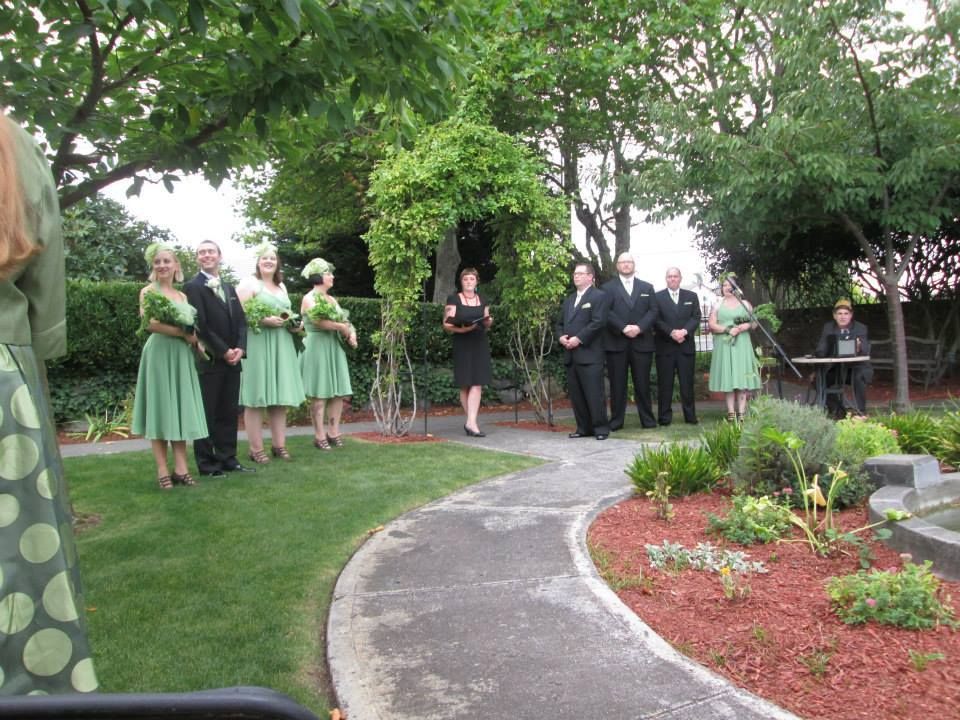 The party assembled in the rose garden, just waiting on little old me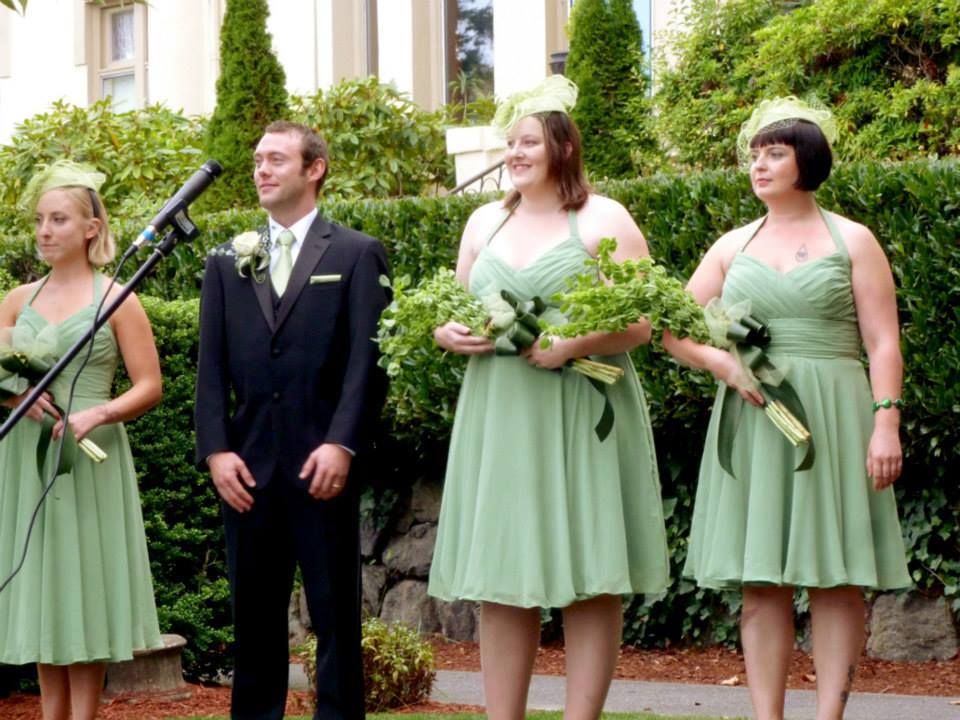 My lovely brides maids! Don't they look great!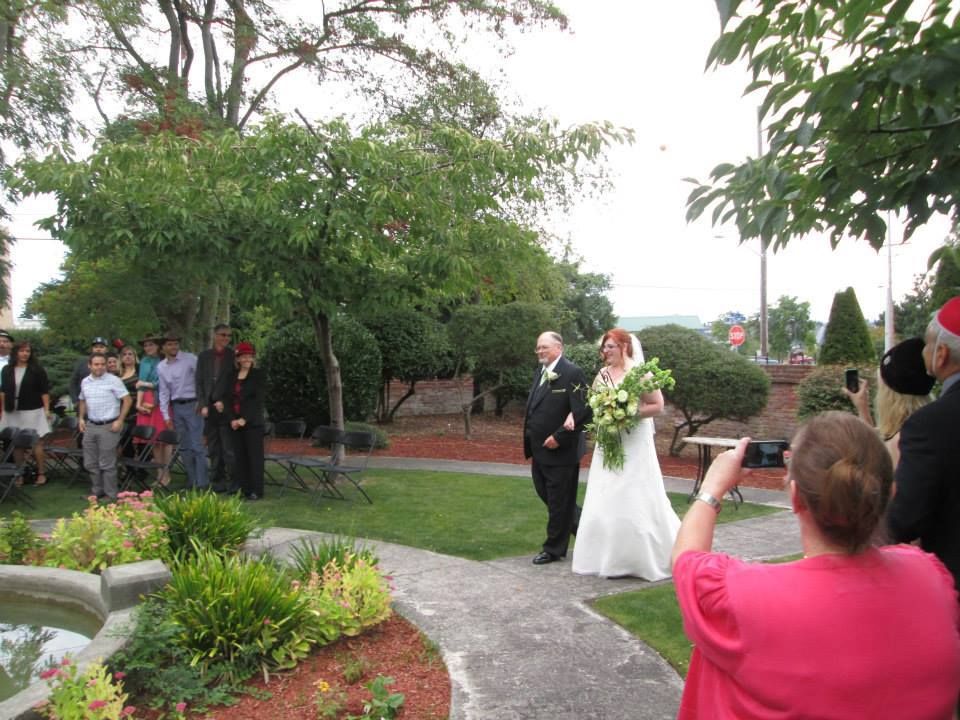 Walking down the aisle with my pops.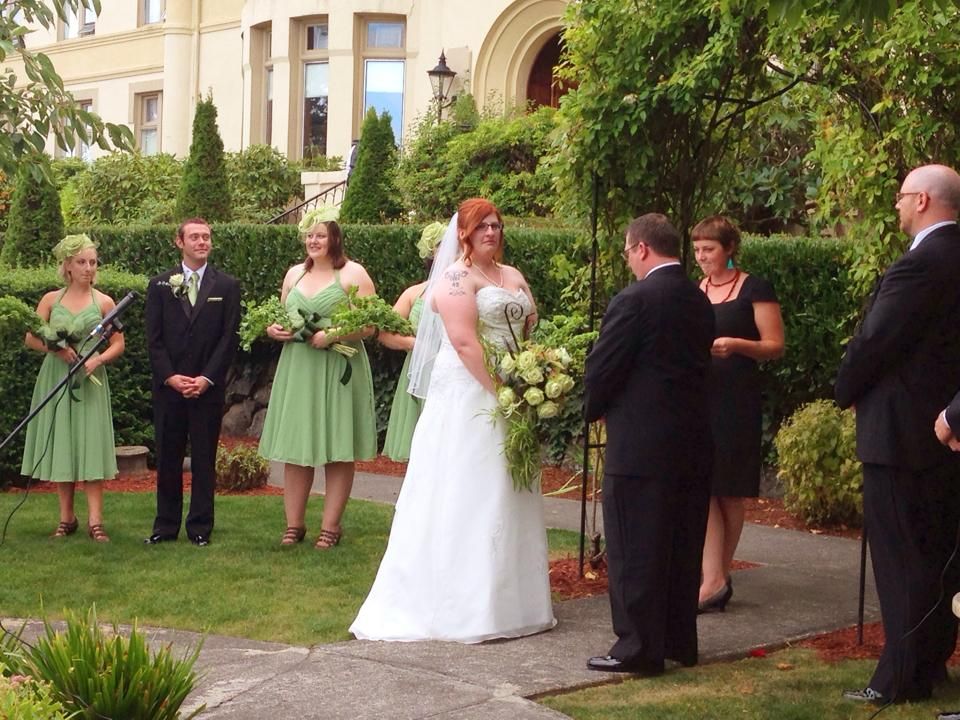 Ceremony. Trying not to cry too much.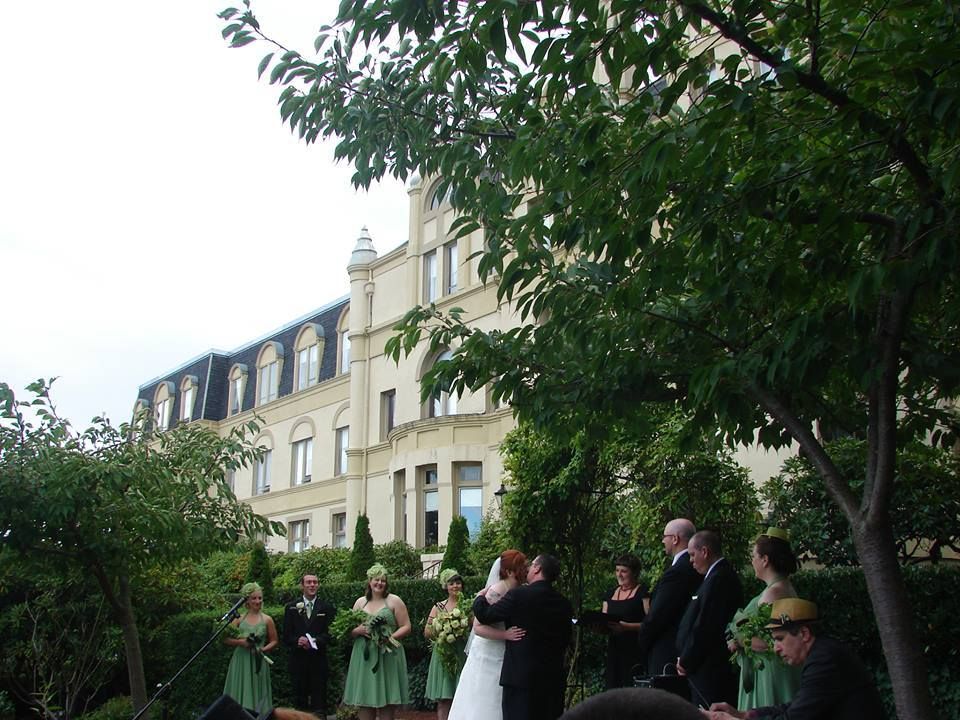 The Kiss. This picture is magical. Makes me feel like I had a fairytale wedding with the Castle in the background. Well done Dorohy
Cutting the cheese. :) he he he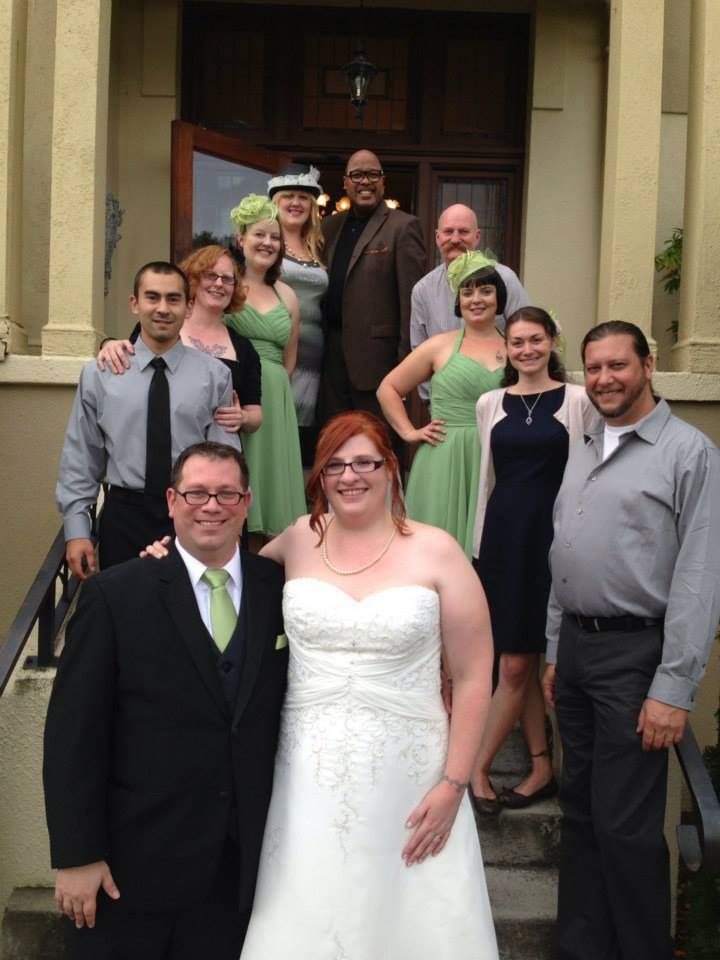 A shot of Melrose peeps past and present with the bride and groom.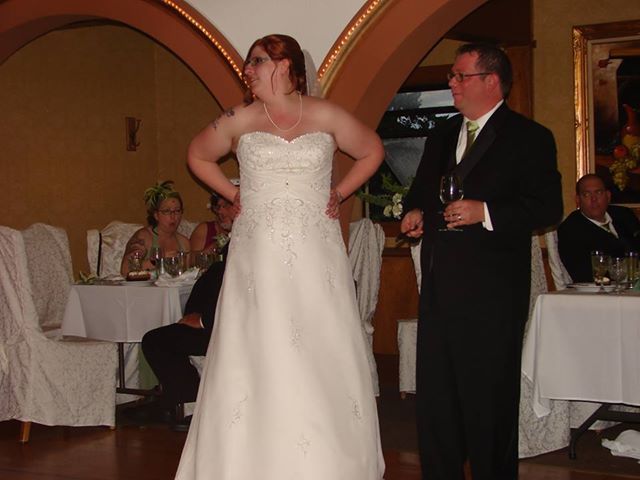 Speeches begin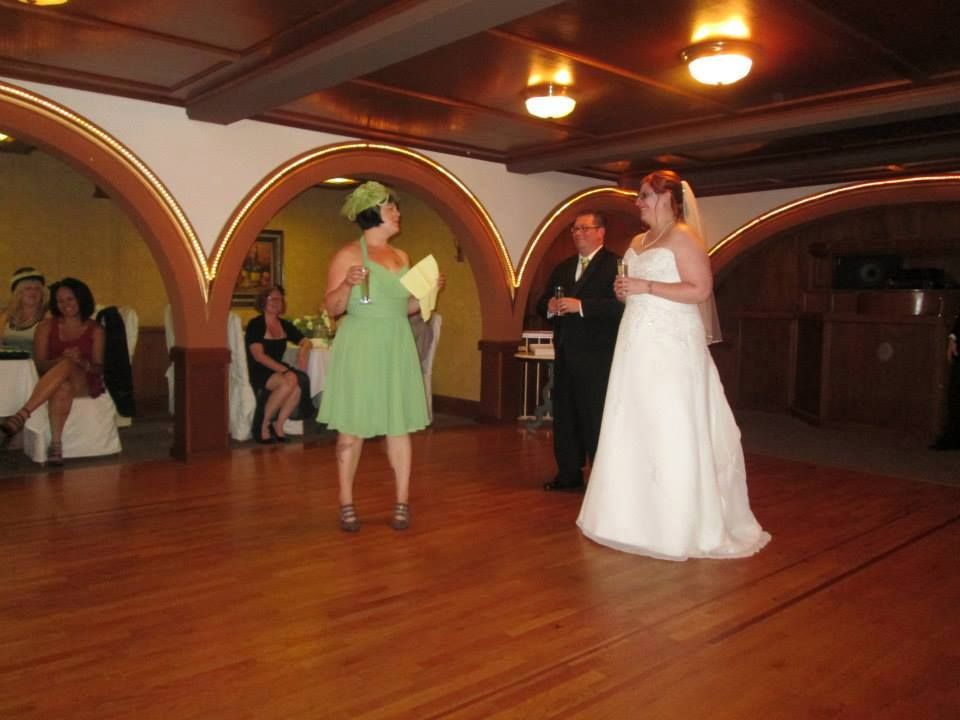 Raye's Maid of Honor Speech got a dirty joke that was so inside only those in the know laughed their asses off.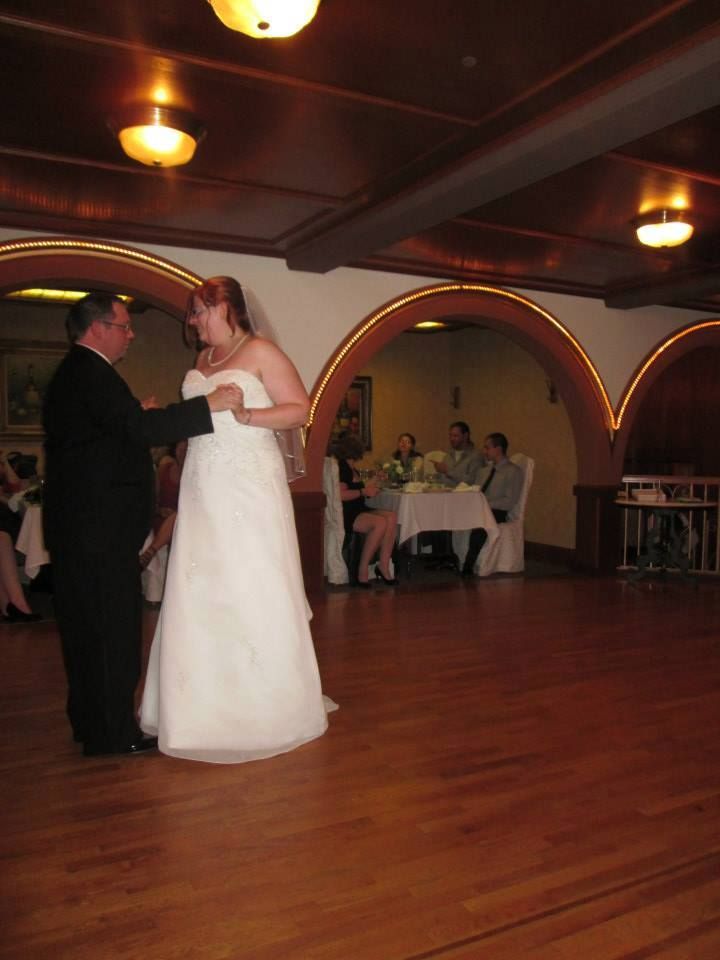 First Dance.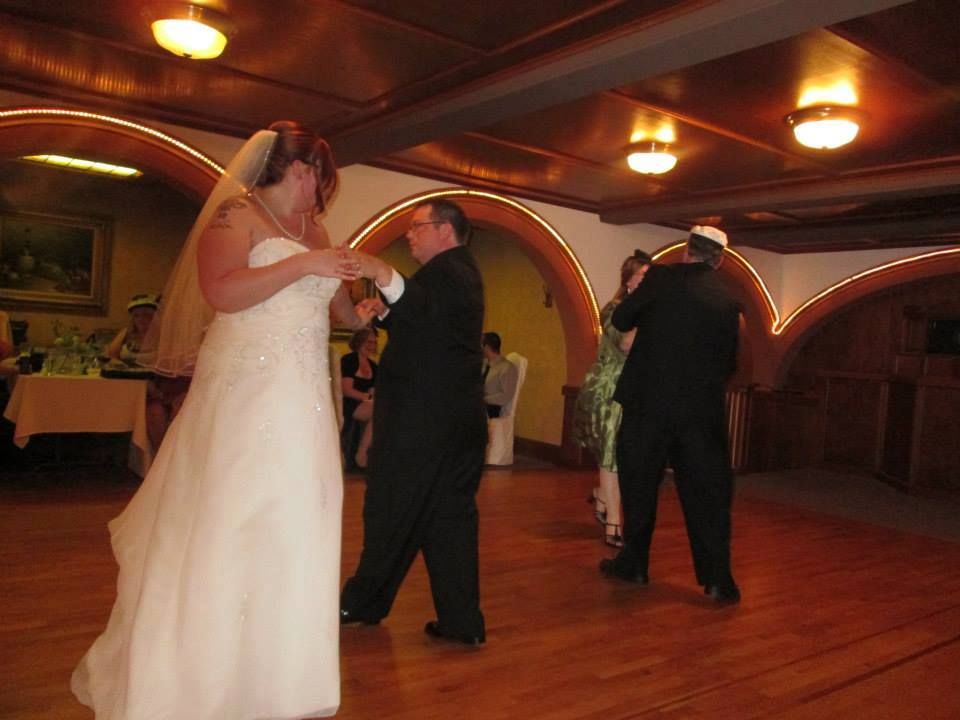 Father daughter/groom mother in law dance, but after we switched partners.I thought the father daughter dance, would make me break down crying (I always lose it at other people's wedding during father daughter speech dance, because it makes me think how close me and my dad are. In the moment I was just really regretting not having practiced dancing before the wedding.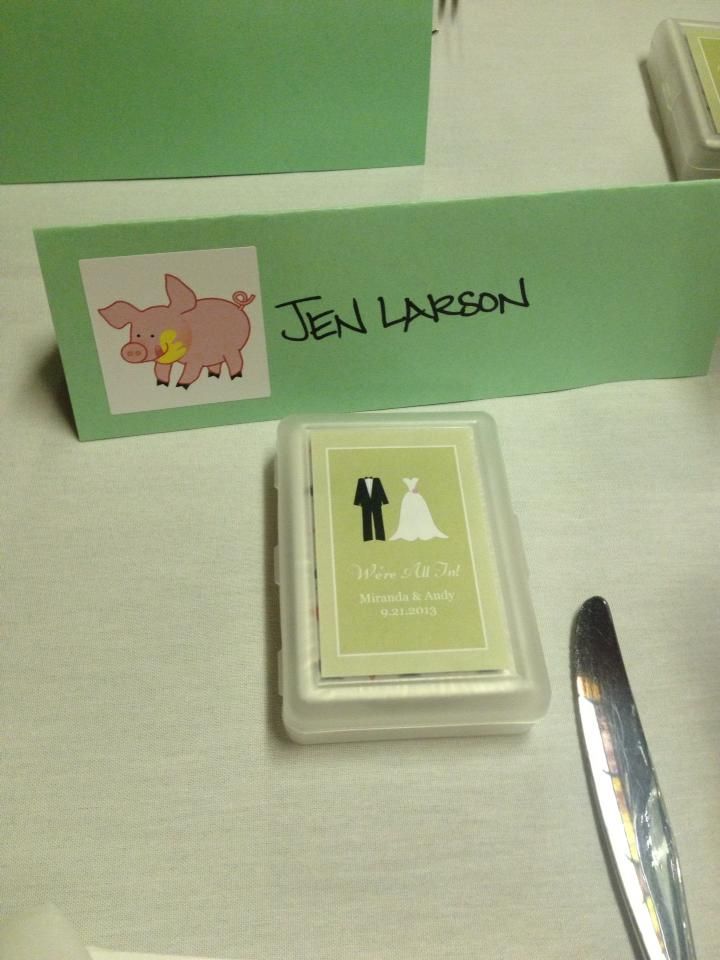 Our name tents and party favors, playing cards. I'm glad Jen got a pic of this.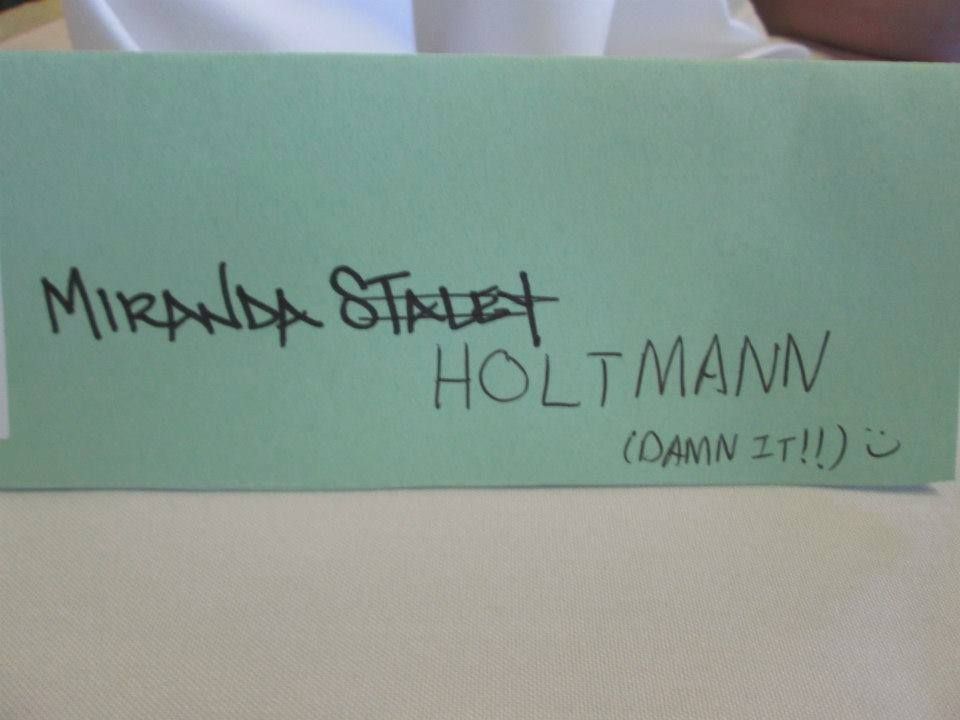 Mine had been grafittied/corrected. I think this was Dan, the best man's handiwork.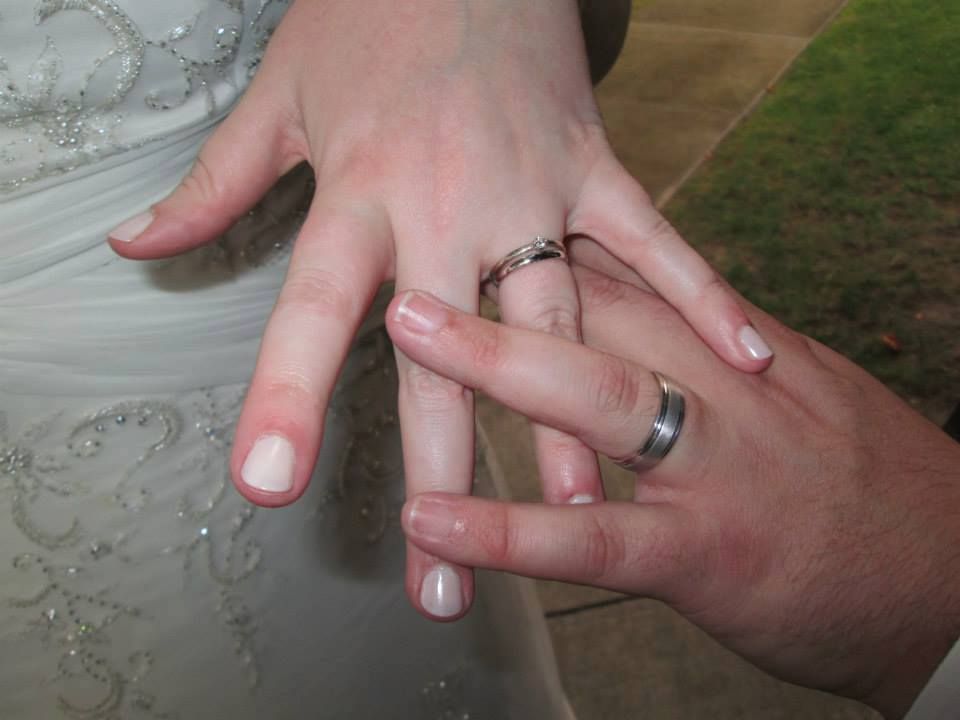 Have you the wing? (Gotta get some Princess Bride quote in there somewhere.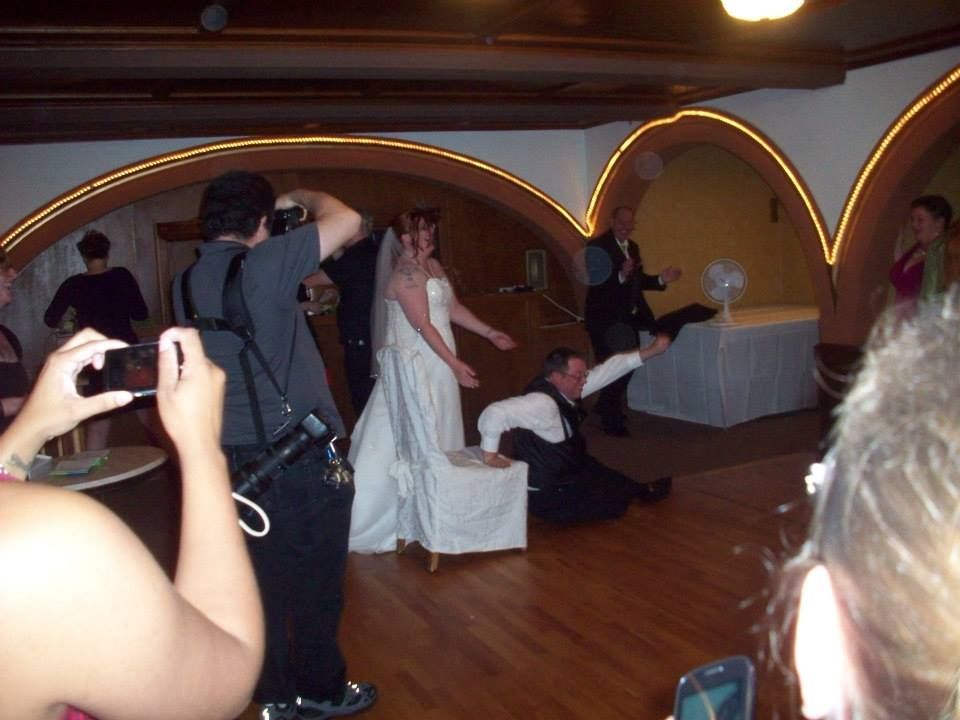 Andy falling down before the garter toss. Probably the most hilarious moment of the night. Wife fail! (Though he was taking my seat so husband fail on his part too.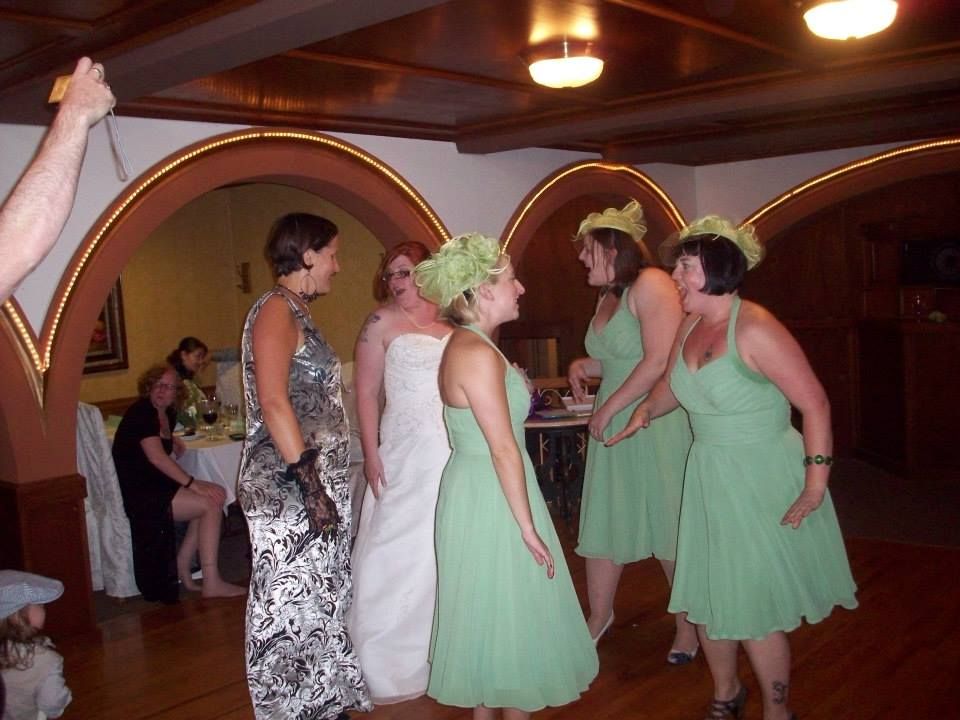 The girls dance stupidly to "Mr Brightside" Just like old times.
"Lets get stupid!" The boys dance silly to "The Humpty Dance"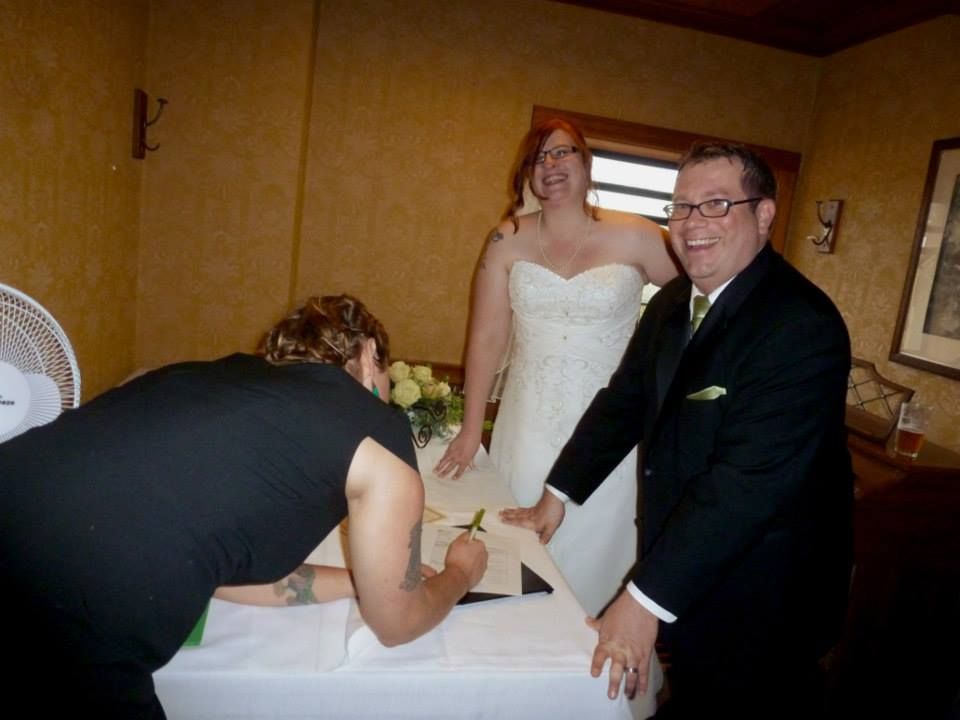 It's official! Signing the paperwork. This is another favorite of mine. Thanks Dan Halligan.
So that's it. Next I need to post the stories of how the day went. As for the pics, if there's a regret I have it's that I don't like how I look in hardly any of the pictures. Everyone said I looked pretty on the day but I think I look disgusting in pretty much all of them. At least I felt pretty at the time(except in the how reception hall when I thought I was melting.) Oh well it's my cross to bare and It's not like we can go back and do it again. Just have to deal.