http://www.kickstarter.com/projects/schmeater/shelter-the-schmee
that will end at the end of the month and we've still got a ways to go. As you may know with kickstarter it's all or nothing. So if we reach our goal we get the cash, if we don't, we get nothing. One pledges the amount they'd give and it wouldn't be deduceted from your account until the campaign closes at the end of the month, if we reach our goal and I relly want to reach our goal so if you can, please pledge whatever you can to help this 22 year old Seattle institution build its new home. Also so this girl can get back behind the bar and pour some drinks.
Last weekend we had an open house in our new space. Check out some of the pics of our fancy pants new space and please, please pledge to help shelter the Schmee. There's only 14 days to go and it's making me nervous!
JD Shows the branding for the new building, Rodger and Robert standing where the black box will be once constructed.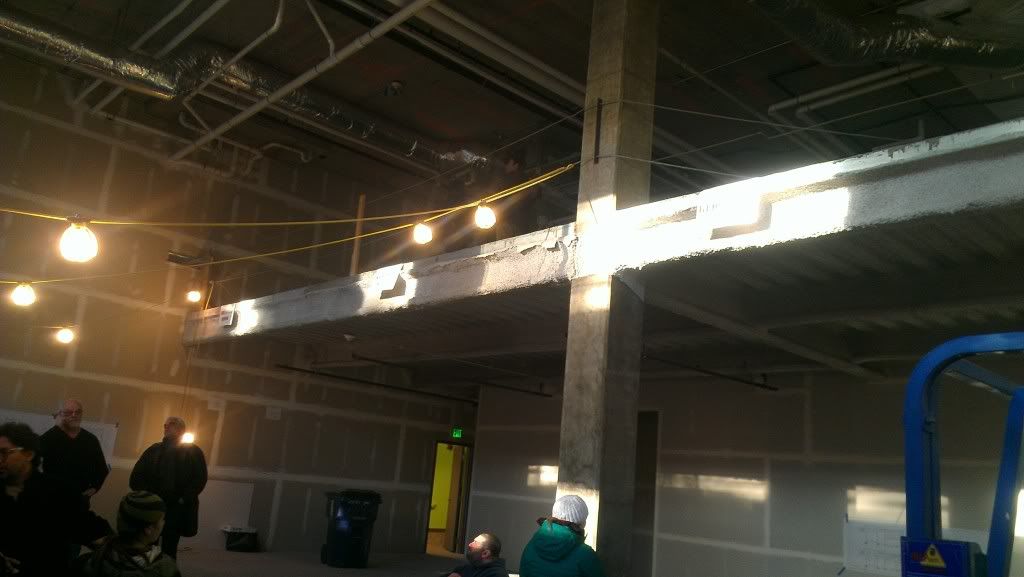 Looking up that the mezzanine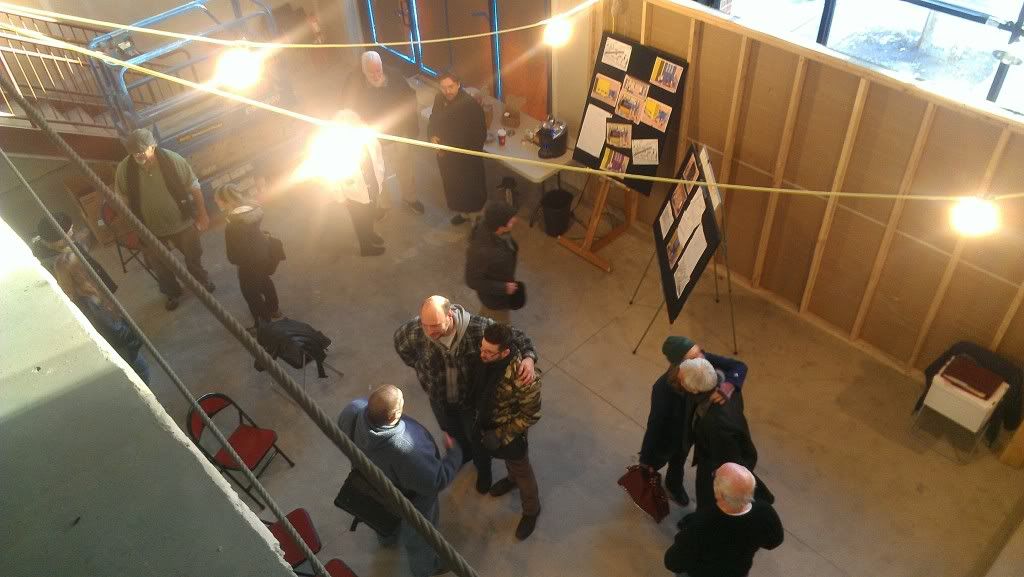 Looking at the ground floor from mezzanine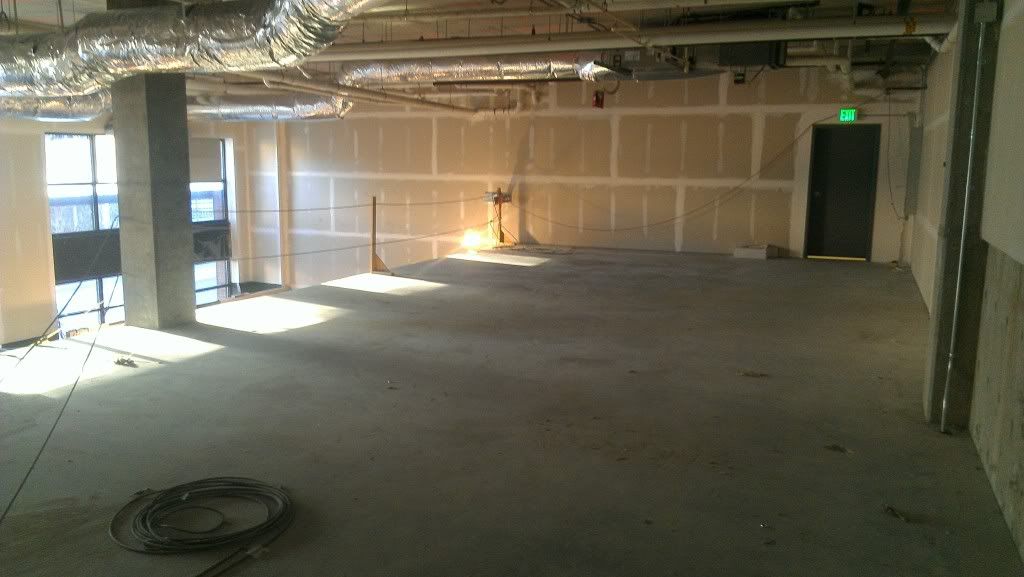 The Mezzanine, where the office, dressing room, booth and rehearsal space will be!
I'd usually reserve my LJ to only personal stuff and not to promote something but I need to promote something very important to me. Theater Schmeater is moving to Belltown but we need to raise funds for our move and construction of the new space. We've started a kickstarter campaign