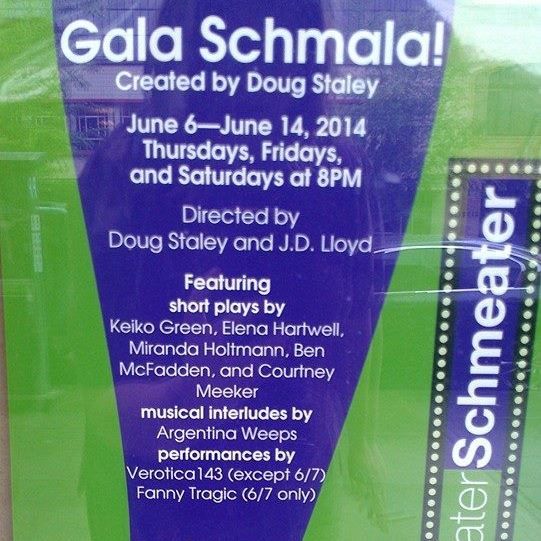 Last week in particular I went to the theatre each day leading up to our Gala Schmala on Friday night. But man it wasn't easy. The fire department made us go through some hoops before they would come in to inspect and give us the green light for opening night. We had to cancel preview night and the gallery opening on Thursday and though it was unfortunate it did ultimately buy us some time to get everything finished. There was still a lot of uneasiness. Seriously on Tuesday we expected to be inspected (were so by the city and got the greenlight from them) we did everything the fire department told us to do and begged them to come and literally got the approval the morning of opening.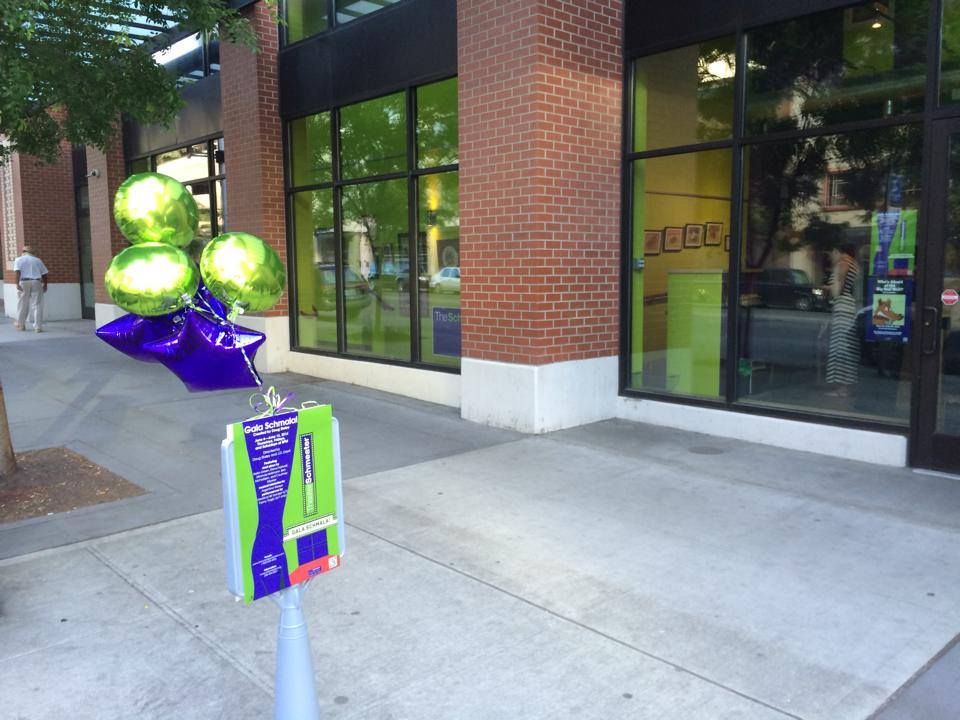 Opening night went really well. The house was full, granted mostly with board members, but also donors who contributed a certian amount to the kick starter fund. There was wine, nibblies and just a huge sense of accomplishment. The Times was there, so I look forward to reading a write up. It was difficult to get everyone in the house and get started but once we did speaches were made and the show began.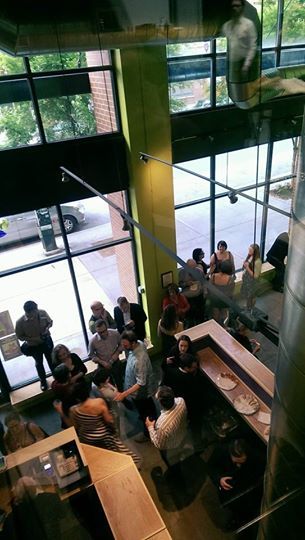 View of the lobby from upstairs.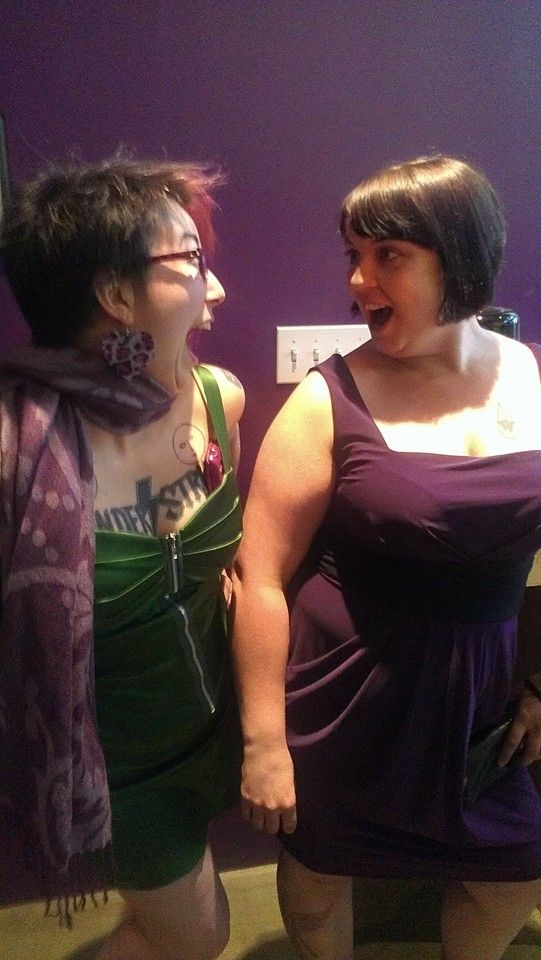 Jessimyn and Raye decked out in Schmee colors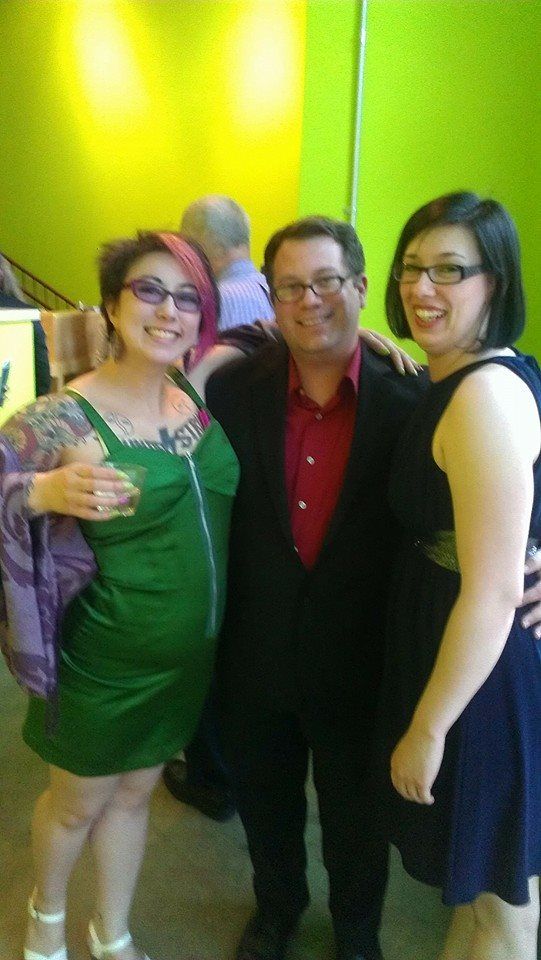 Jessimyn, Andy and Lisa looking fab!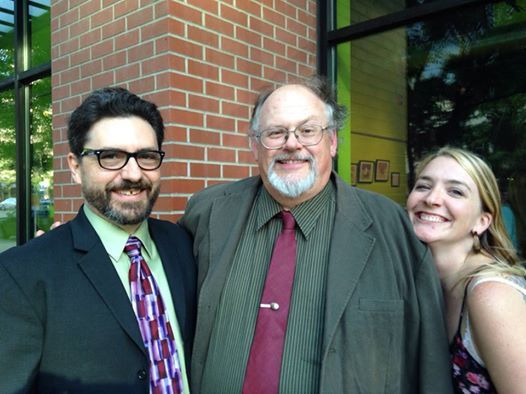 JD, my pops, and Julia G. So proud!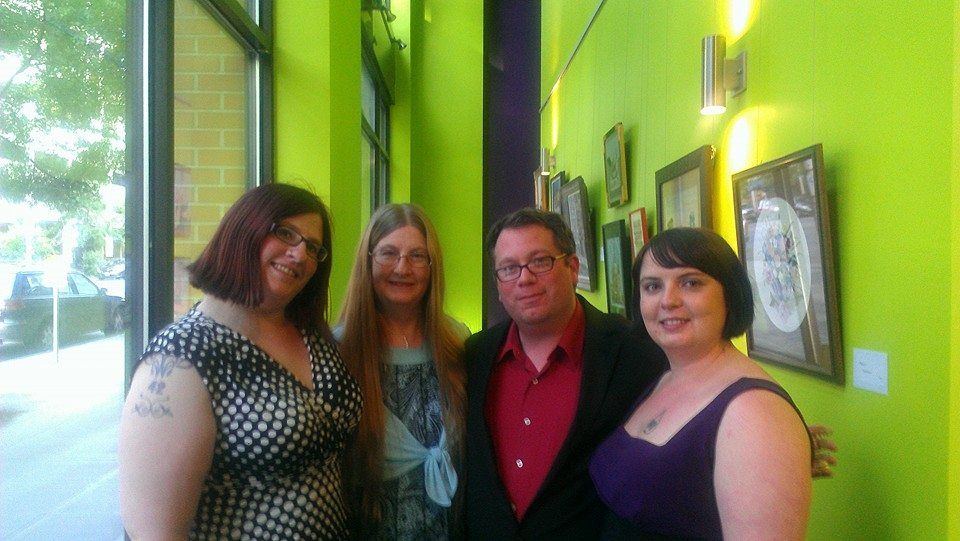 Me, my mum, Andy & Raye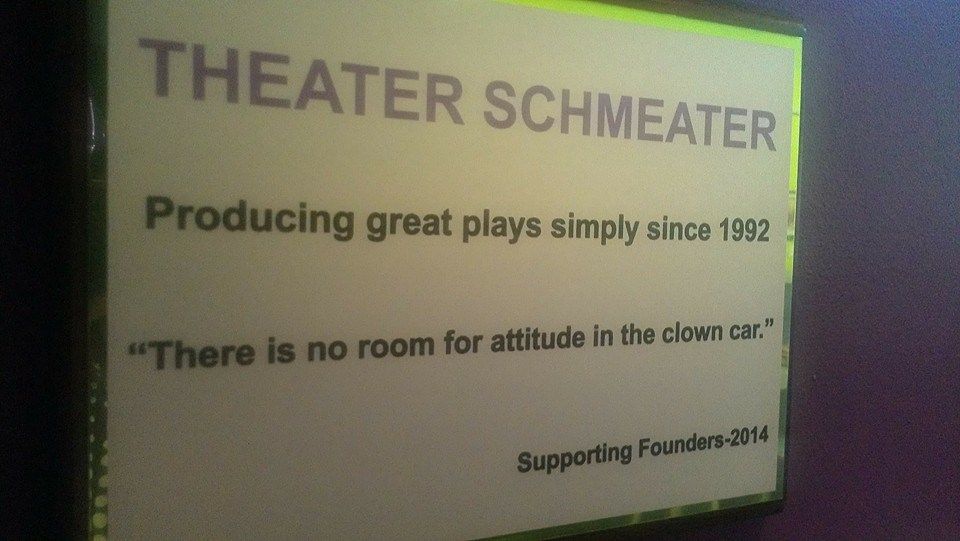 A plaque for our founders generous donation.
I stepped out for the first act but made it back in time for intermission and got to catch my play (the first one in the second half). It was well received! They laughed! I have written a play that was performed in front of the audience and they seemed to enjoy it. Team Mir FTW.
After the show, there was some after partying going on and we got all the staff on the stairs for a picture.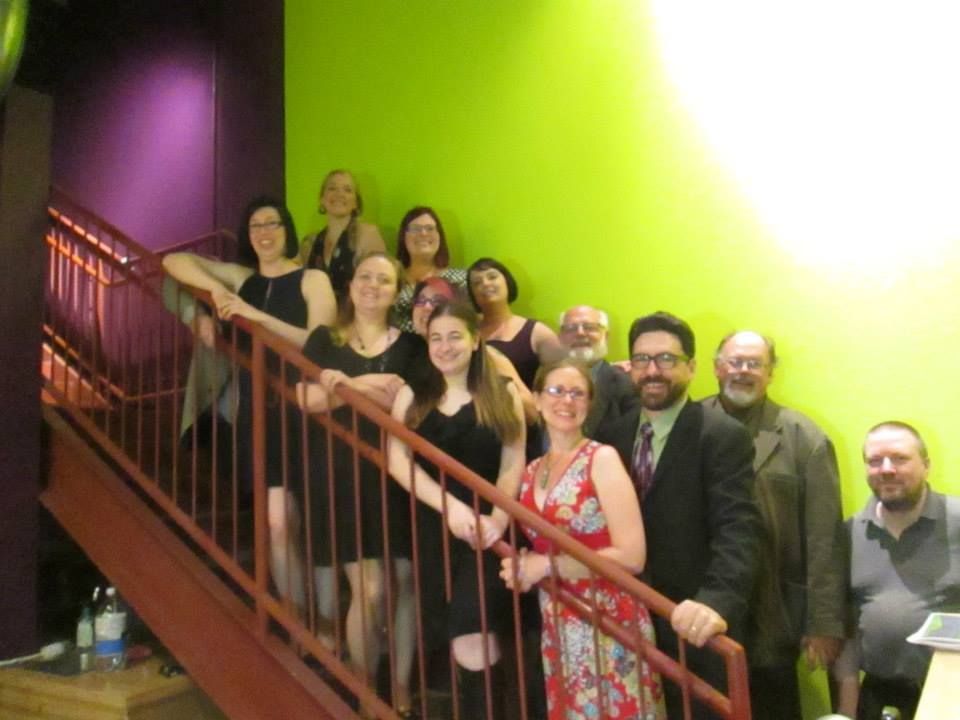 My Schmeeps!
I'm so proud that we pulled this off. It was a lot of work and a big commitment for us staff and a big commitment for board members as well. It also wouldn't have happened without the donations of friends of the Schmee. So there are a lot of thanks to go around. But for those of us who went in and built this theatre we're pretty relieved to have got it done it's kind of amazing.
Before...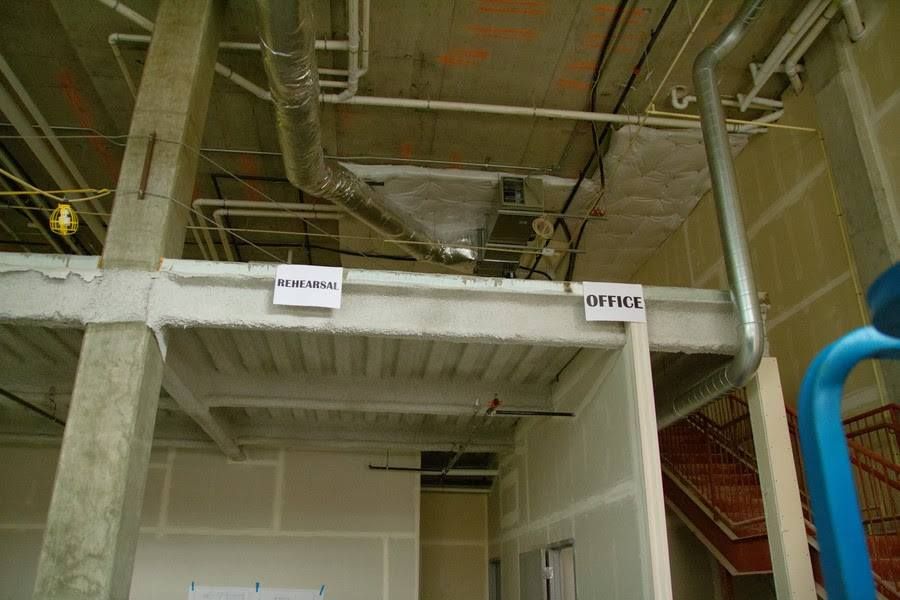 After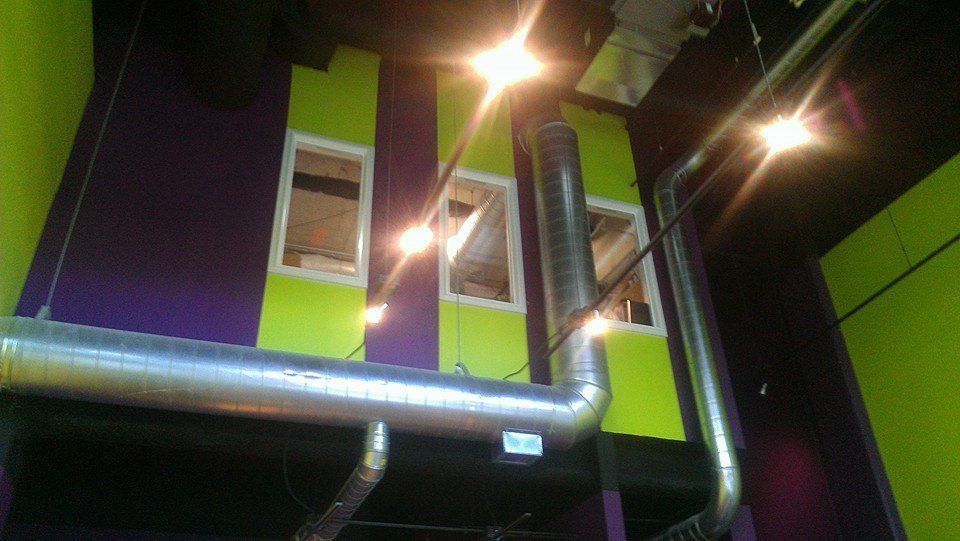 And of course, this is just the begining... Watch this space. :)
So for many of the past weeks my weekends have revolved around the Schmee and doing my part to help put her together. There were painting weekends, a moving weekend, a costume weekend and work parties in between. It's been a lot of hard work but also fun to be back with the Schmeater people, my schmee peeps, or schmeeps for short. I also, I might have mentioned, wrote a short play for our opening extravaganza Gala Schmala, which is a short running show with 6 short plays by local playwrights, a dancing act and a band. So as one of the playwrights I was also attending some of the rehearsals where they were working on my show. Schmee has pretty much been my life outside of work for the past couple of months.